This is a simple recipe for low carb and Keto butter coffee that uses Omega Powercreamer. It's an easy way to add grass-fed butter, coconut oil and MCT oil in one step.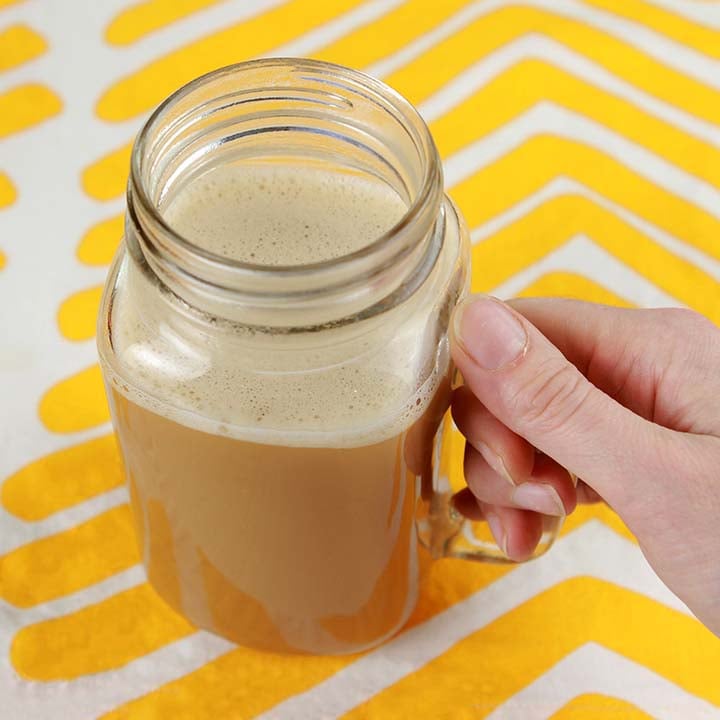 It occurred to me recently, that I have been remiss.
I've been posting Ketogenic recipes for nearly 3 years now, but I've never talked about butter coffee. I would hear about it all the time on Keto forums, but I'd never actually tried it myself. So I did a little Googling. Turns out butter coffee has a rather unusual origin story.
The idea for butter coffee came from a guy named Dave Asprey.
He's someone known for "bio-hacking" his body in search of ways to improve his own health. Years ago, he was touring the mountains of far off Tibet when he noticed that his energy was waining. He happened upon a guest house and a local Tibetan handed him a glass of yak-butter tea. And it blew his bio-hacking mind. Suddenly his brain fog lifted and his energy returned. And an idea was born.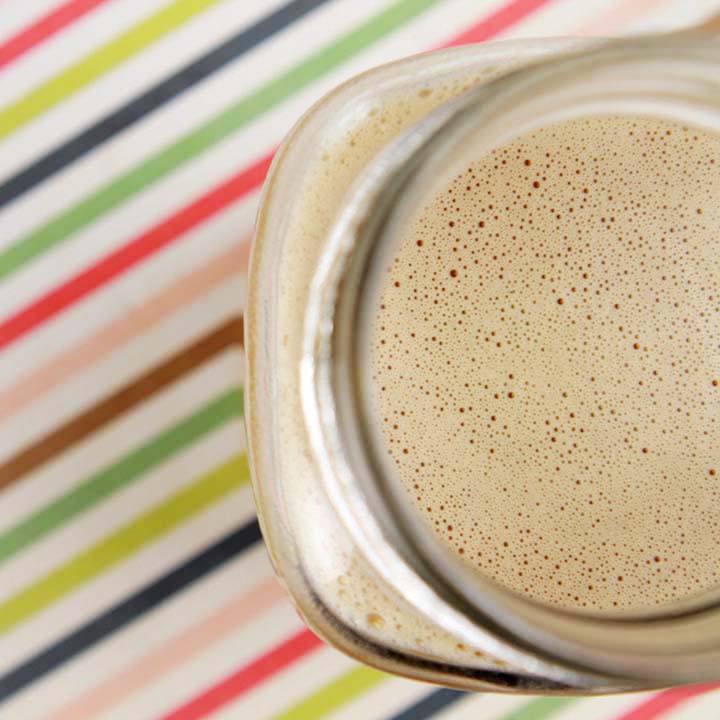 He returned to the States and came up with a drink that is made from hot coffee mixed with grass-fed butter, coconut oil and MCT oil.
Blend it all up in a blender, and you've got a lovely frothy latte with serious brain fog lifting properties. And this coffee is often your only breakfast when you are on a Ketogenic diet. Luckily the mixture of fat and caffeine keeps your belly from rumbling till lunch time. And the butter slows down your body's uptake of the caffeine, so it's slowly released over time, instead of all at once in a jolt. So goodbye coffee jitters.
It all sounded good, but the proof is in the pudding.
How does it taste? Well I gave it a go the other day. I tried butter coffee made with a product called Omega Powercreamer. It's a Keto coffee creamer that is a mixture of grass-fed ghee (clarified butter), coconut oil and MCT oil. And you know what?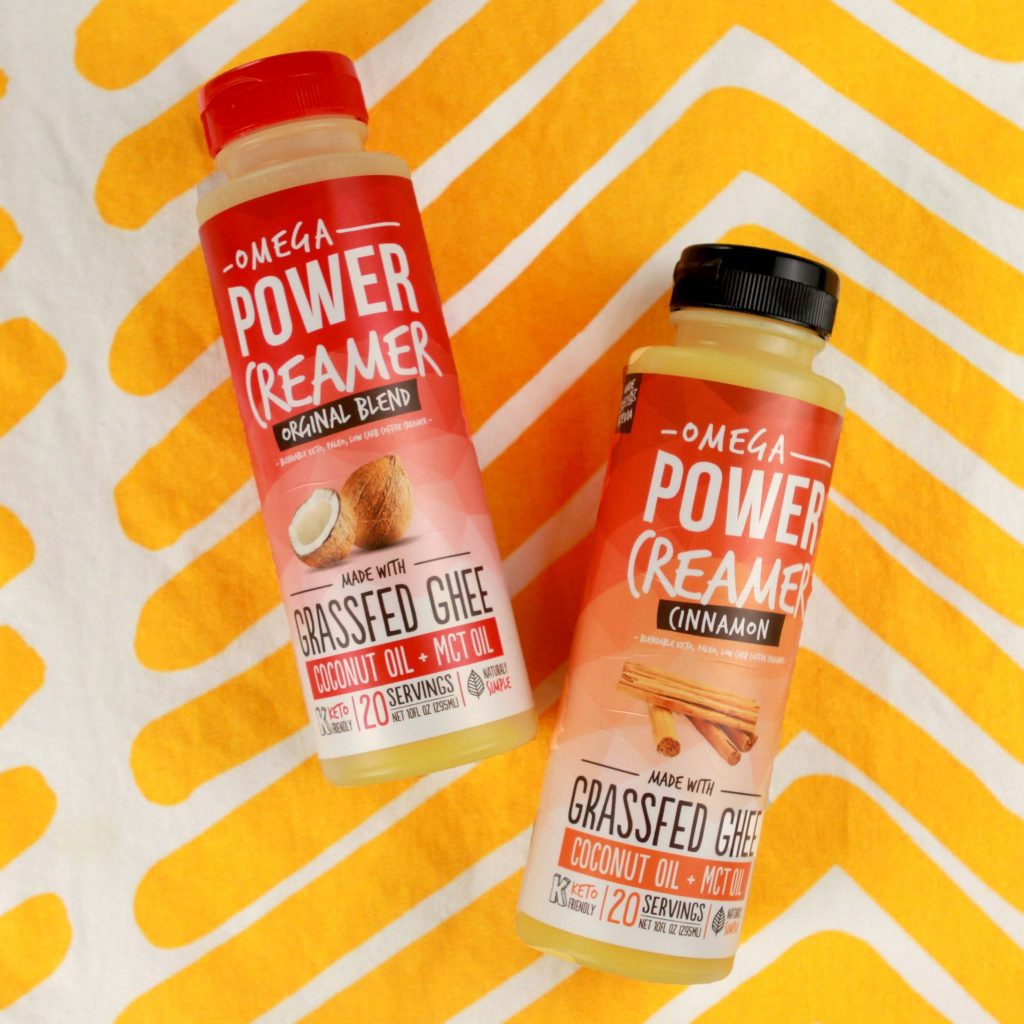 I loved it.
Now I understand what the fuss was all about. I've been drinking it twice a day for the last week or so. I have it for breakfast in the morning, and then again for a coffee break in the afternoon. This butter coffee is a wonderful pick-me-up. So a tip of the hat to butter coffee. I wish I had given it it a try sooner!
And here's how I make mine: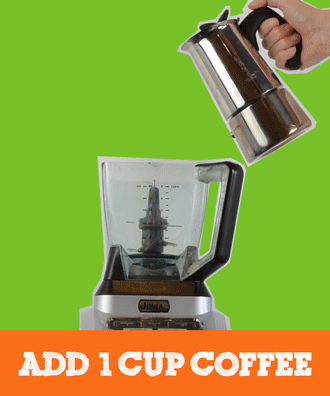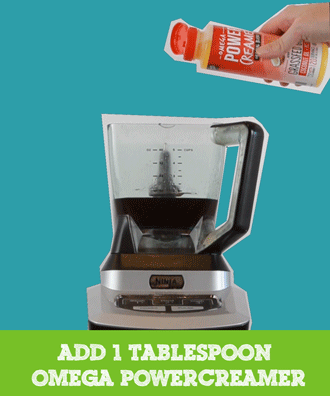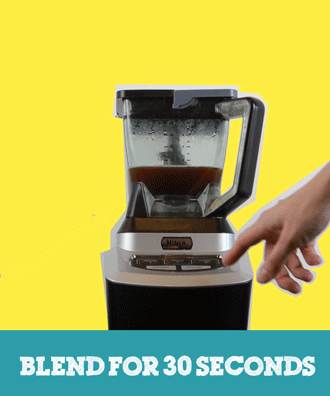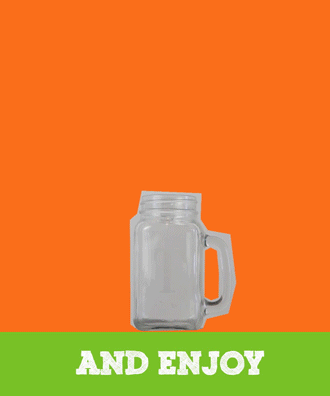 Print
Ketogenic Butter Coffee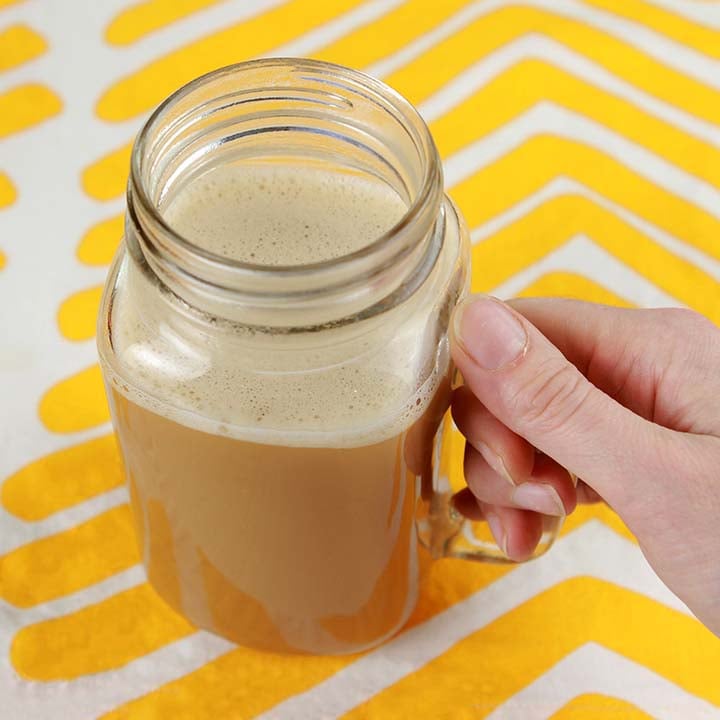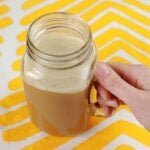 This is a simple recipe for butter coffee that uses Omega Powercreamer.  It's an easy way to add grass-fed butter, coconut oil and MCT oil in one step.
Author: Resolution Eats
Prep Time:

1

Cook Time:

5

Total Time:

6 minutes

Yield:

1 cup

1

x
Category:

Drink

Cuisine:

American
Scale
Ingredients
1 cup hot coffee
1 tablespoon Omega Powercreamer
Instructions
 Use a coffee cup to measure out how much coffee you need.  Add coffee to a blender.
Add 1 tablespoon Omega Powercreamer and blend for 30 seconds until frothy.
Return the coffee to the coffee cup.
Notes
Alternately, you can use a small hand blender or latte frother.
Keywords: Low Carb Ketogenic Butter Coffee, Keto Butter Coffee, Ketogenic Butter Coffee
11