Today we're going to make Chicken Tikka Masala, so I thought I'd start with another great Indian export, the Bollywood movie.
The video below is a dance number from the 1965 suspense thriller Gumnaam.  The song is called "Jaan Pehchan Ho" which basically means, "we should get to know each other".  It's a trip.
So is this low carb take on Chicken Tikka Masala.
It's got a complex mix of spices called Garam Masala.  This is a spice blend that is a lot like a curry powder, in that it is made up of a bunch of other spices.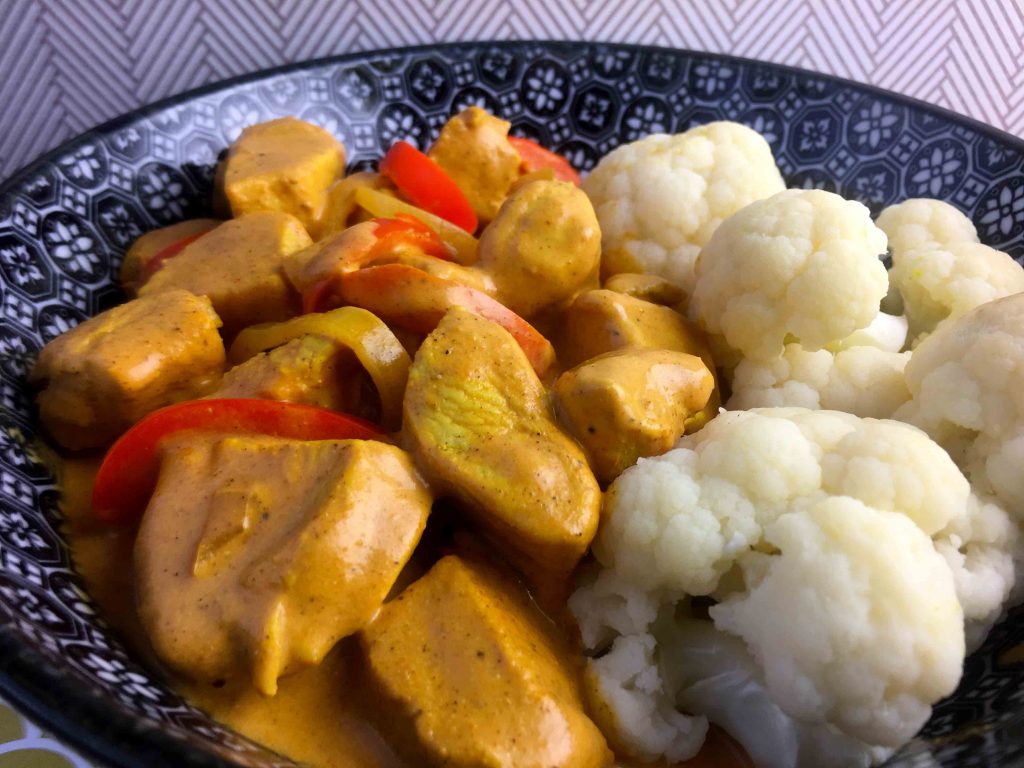 In this recipe we are going to use a pre-made Garam Masala as well as a few extra spices to round it out.  If you don't have all the spices, don't worry.  You can substitute individual spices with more of the Garam Masala blend.  I've added in some sugar-free sweetener and red cayenne pepper as well, but these are optional too.
Like everything in cooking, it's all "to taste".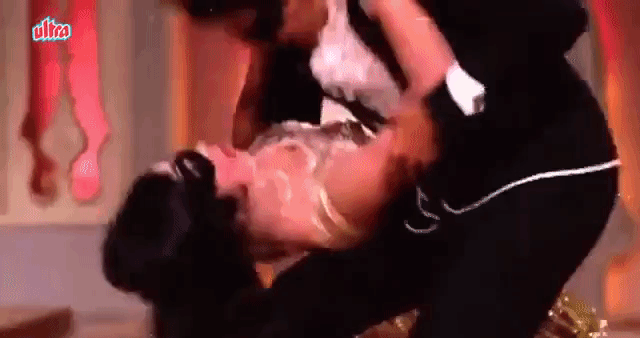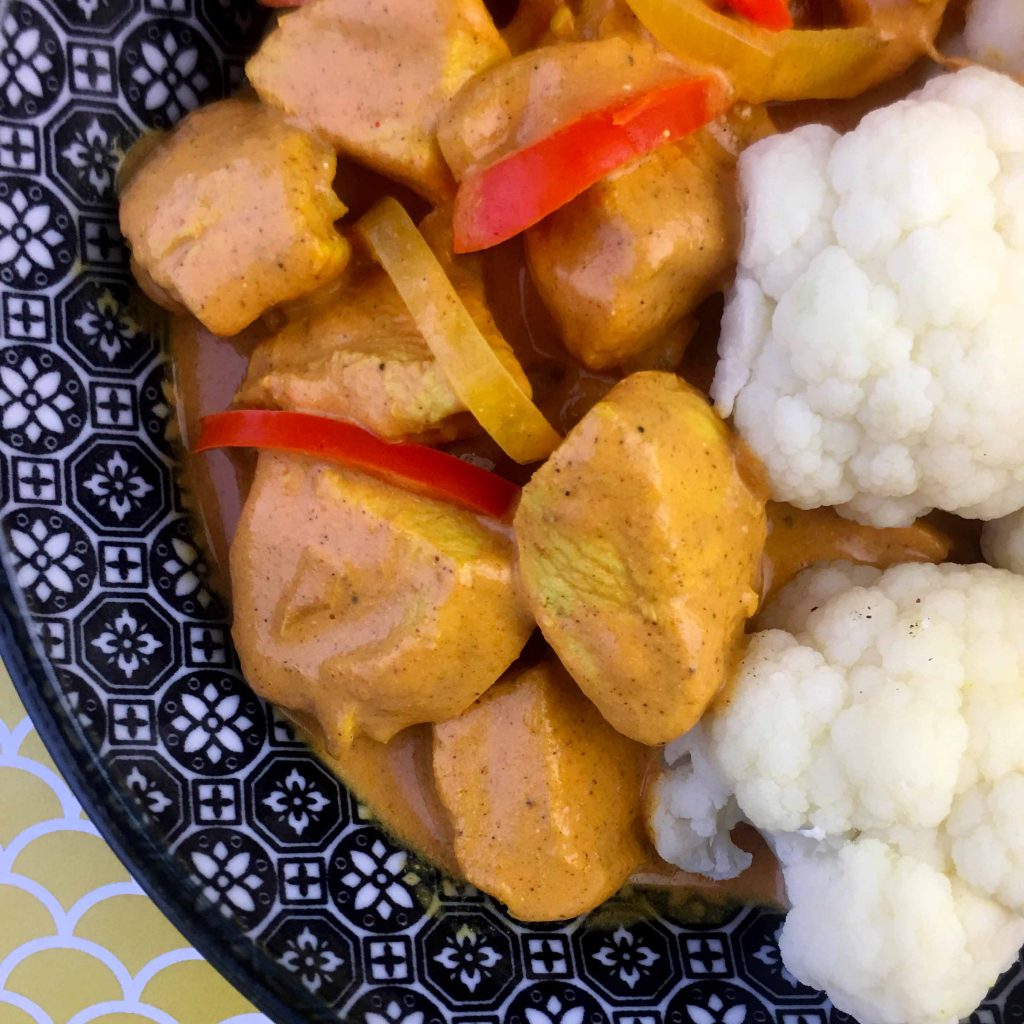 Print
Low Carb Keto Chicken Tikka Masala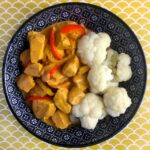 This recipe for low carb Chicken Tikka Masala is a delicious Indian dish with just 8g net carbs per serving.
Author: Resolution Eats
Prep Time:

30

Cook Time:

35

Total Time:

1 hour 5 minutes

Yield:

7 servings

Category:

Entree

Cuisine:

Indian
Ingredients
Chicken:
4 boneless skinless chicken breasts, cut into cubes
Marinade:
2 tablespoons plain yogurt
1 clove garlic, minced
1 tablespoon fresh ginger, minced
1 tablespoon lemon juice
1 teaspoon garam masala
1/2 teaspoon turmeric
1 teaspoon salt
1/4 teaspoon black pepper
Garam Masala:
1 teaspoon turmeric
1/2 teaspoon cumin
3 teaspoons garam masala
1/2 teaspoon cinnamon
1/4 teaspoon red cayenne pepper
1 tablespoons Swerve or equivalent granulated sweetener
Sauce:
1 tablespoon extra virgin olive oil
1 cup shallots, sliced
1 cup red bell pepper, sliced
2 cloves garlic, minced
1 (15oz) can tomato sauce
1 cup heavy whipping cream
3/4 cup plain yogurt
2 tablespoons fresh parsley, chopped
Instructions
1.  Mix the marinade ingredients and coat the chicken cubes with the marinade.  Chill in the refrigerator for at least 30 minutes.
2.  Meanwhile, chop your vegetables and mix up your Garam Masala spices.
3.  Add the olive oil to a large high sided skillet and preheat over medium high heat.  Add the marinated chicken and cook until almost cooked through, about 5 minutes.
4.  Add the shallots, red bell pepper and the rest of your garlic, and cook over medium high heat until the shallots are translucent, about 5 minutes more.
5.  Add the garam masala spice mix that you made and stir to coat the chicken.  Cook for 1 minute.
6.  Add the tomato sauce and simmer for 20 minutes.
7.  Mix in the heavy cream and sour cream and cook for 5 minutes more.
8.  Serve garnished with chopped parsley.  Steamed cauliflower is a good side for this dish.
Nutrition
Calories:

447

Fat:

25

Carbohydrates:

10

Fiber:

2

Protein:

42
Keywords: Low Carb Chicken Tikka Masala, Keto Chicken Tikka Masala, Paleo Chicken TIkka Masala
You'll need these specialty ingredients: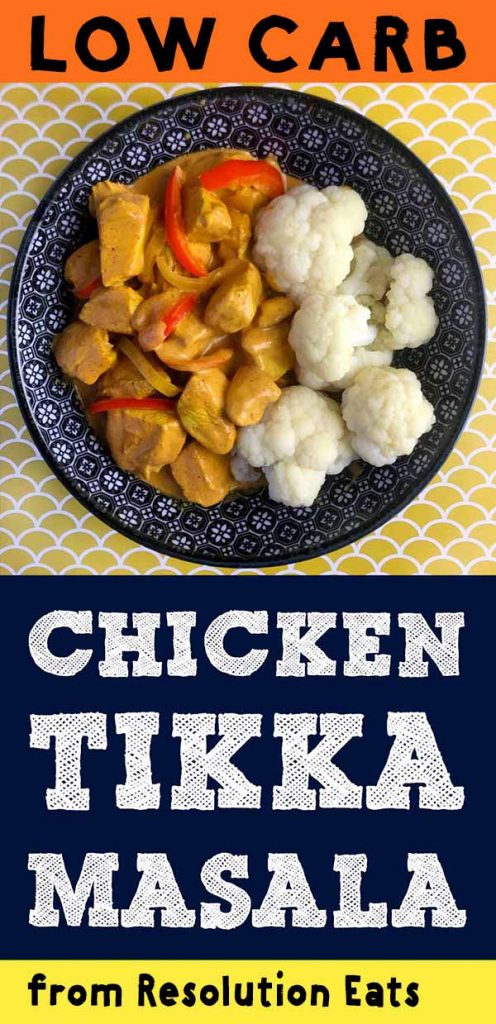 6