Step 1.  Pre-heat oven to 350 degrees F and cover a cookie sheet with aluminum foil.  Fill a large pot with salted water and bring it to a boil.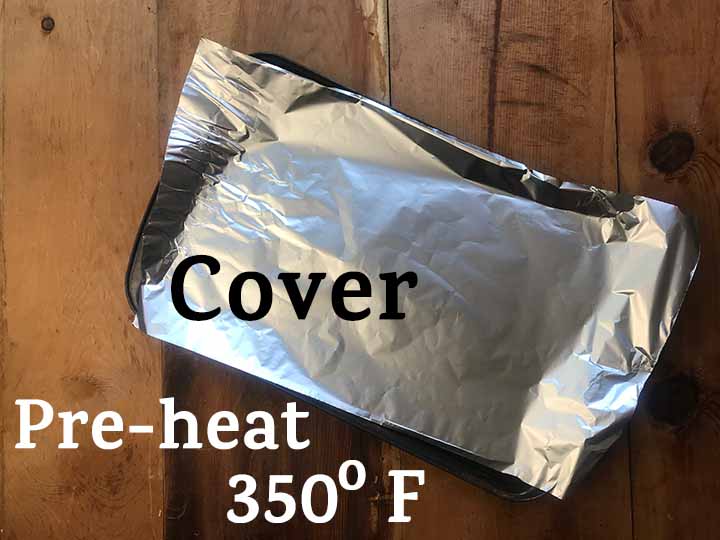 Step 2.  Make the sauce first so that it can simmer while you cook the meatballs and the noodles.  Heat olive oil in a large pan over Medium heat.  Add garlic and cook until softened, 2 minutes.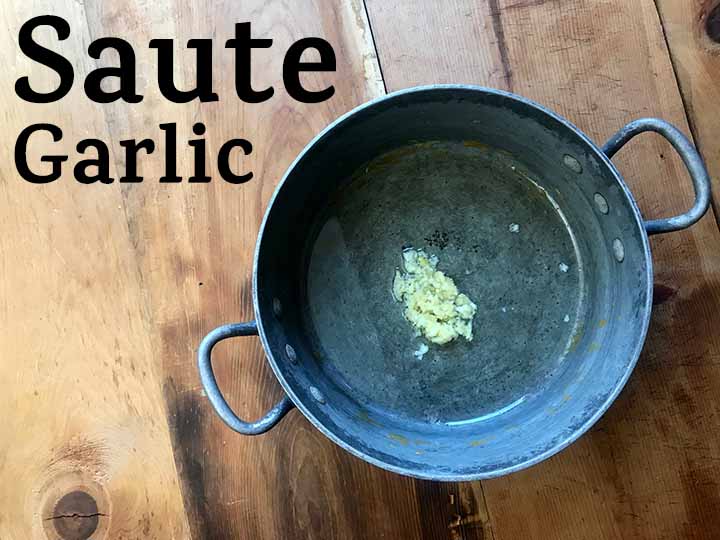 Step 3.  Add remaining sauce ingredients and mix well to combine.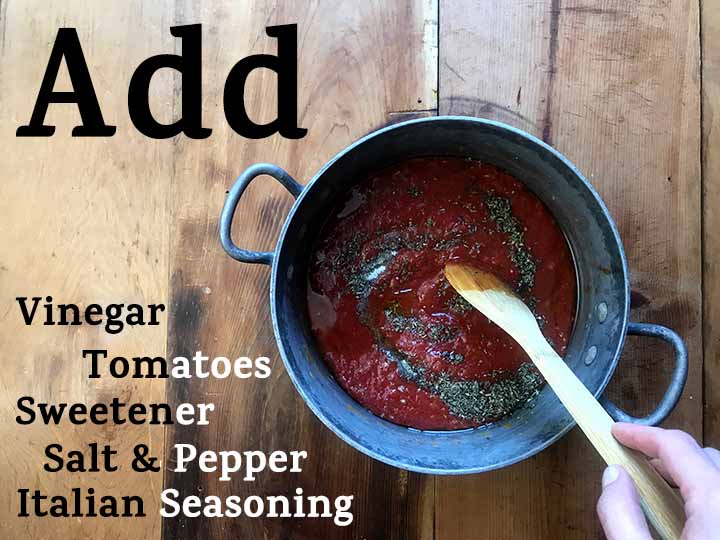 Step 4.  Bring to a low simmer.  Simmer for at least 30 minutes.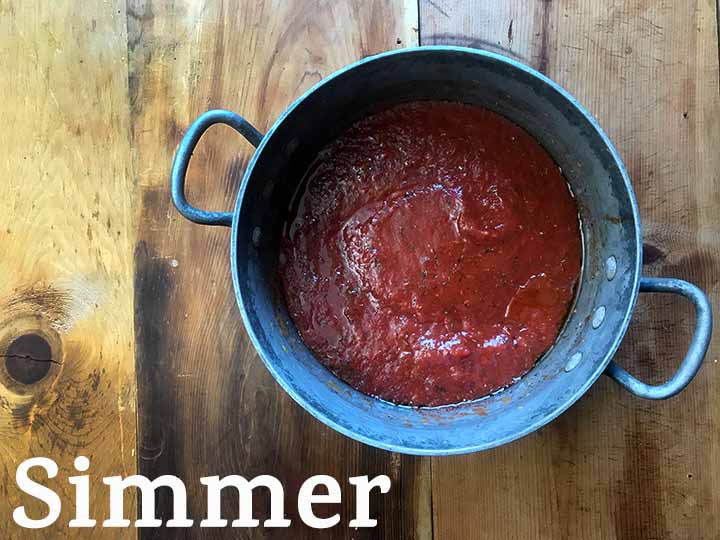 Step 5.  In a large bowl, mix all meatball ingredients until well combined.
Step 6.  Use an ⅛ cup measure (or 2 tablespoons) to scoop out the meatball mixture.  Roll into meatballs and place on the cookie sheet.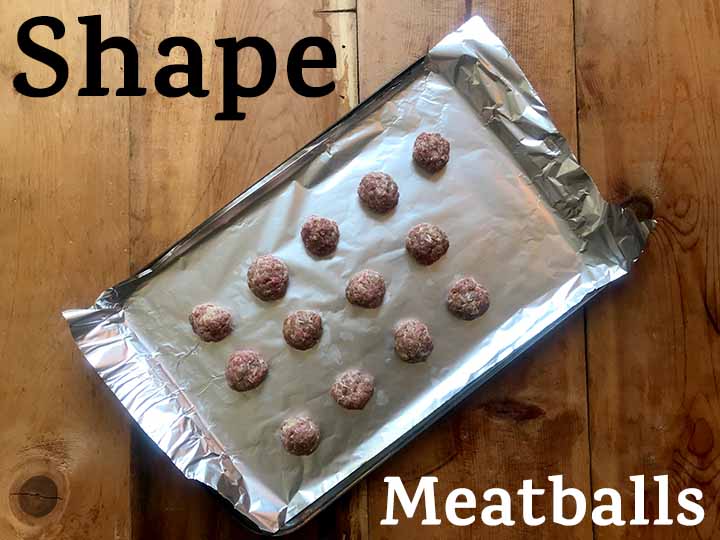 Step 7.  Bake for 14-17 minutes until browned on top and cooked through.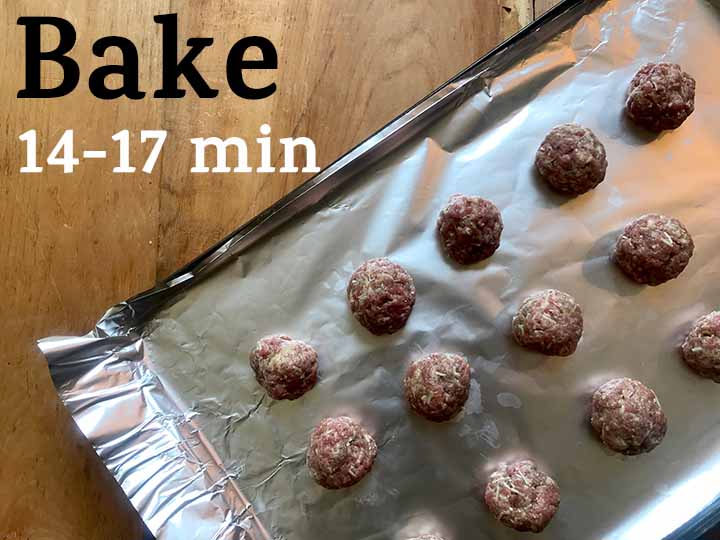 Step 8. 
Combine meatballs and sauce in the sauce pan.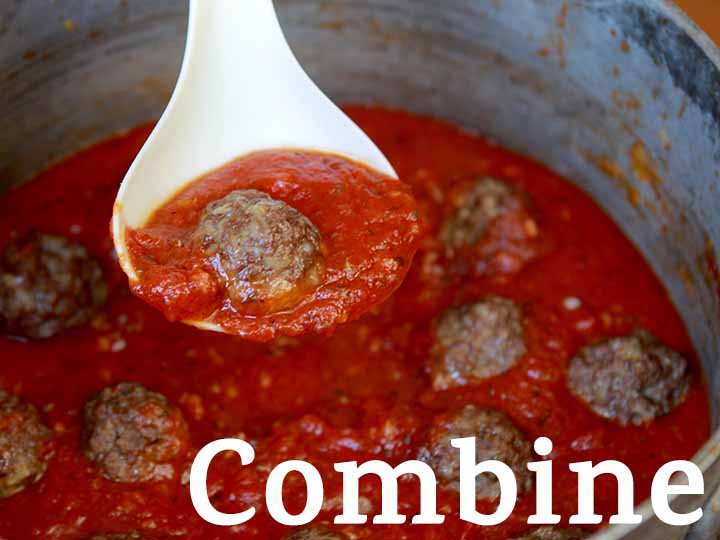 Step 9.  Add edamame spaghetti to the pot of boiling water, reduce heat and simmer for 3-5 minutes depending on desired doneness.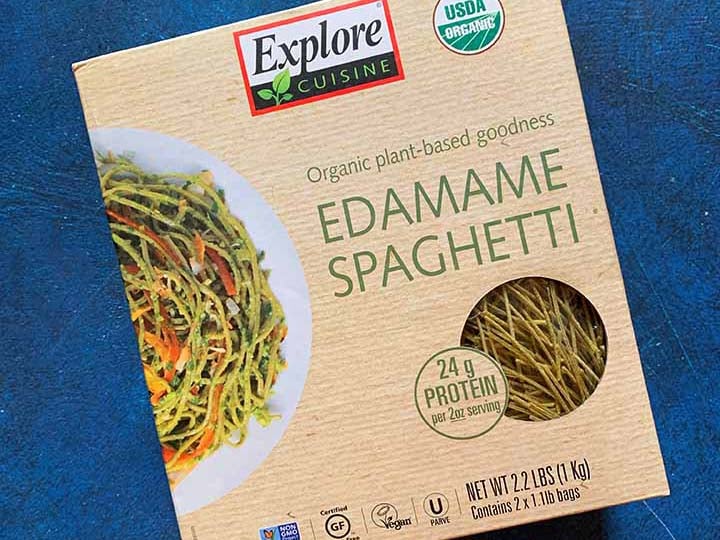 Step 10.  Serve edamame spaghetti noodles with sauce and meatballs on top.