Step 1.  Pre-heat oven to 375 degrees F and get out parchment paper, a large cookie sheet, and an 8x8 or 9x9 baking pan.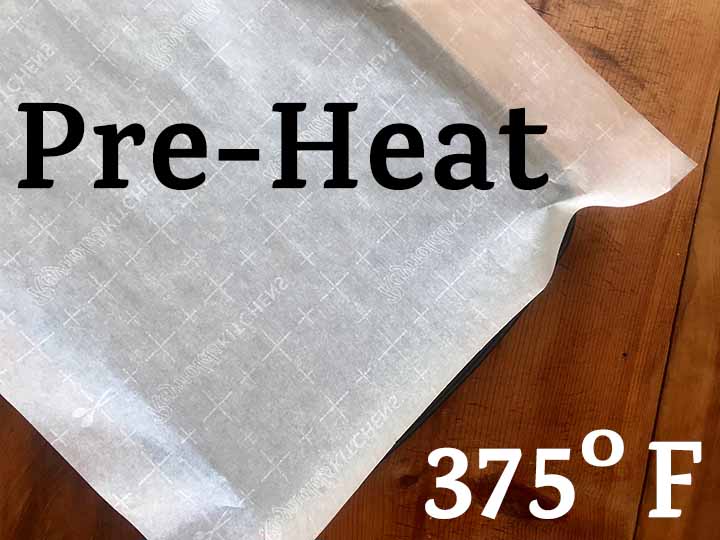 Step 2.  Add the almonds and pecans to the parchment-covered cookie sheet.  Toast nuts for 4-5 minutes until just starting to brown.  Add coconut flakes and toast for 2-3 minutes more.  Keep a close eye on them because it is very easy to burn them.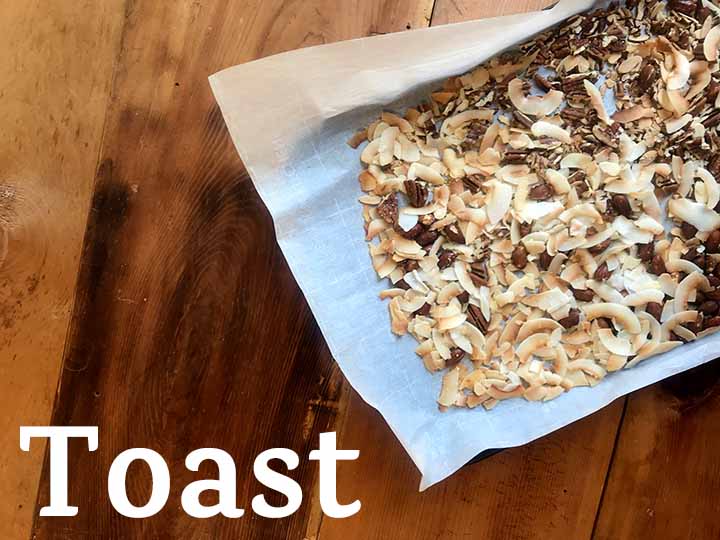 Step 3.  Add nuts and coconut flakes to a blender and pulse.  Shake the blender to mix the ground nuts and the unground nuts.  Pulse and shake a couple more times until the nuts are all broken up but not completed ground up.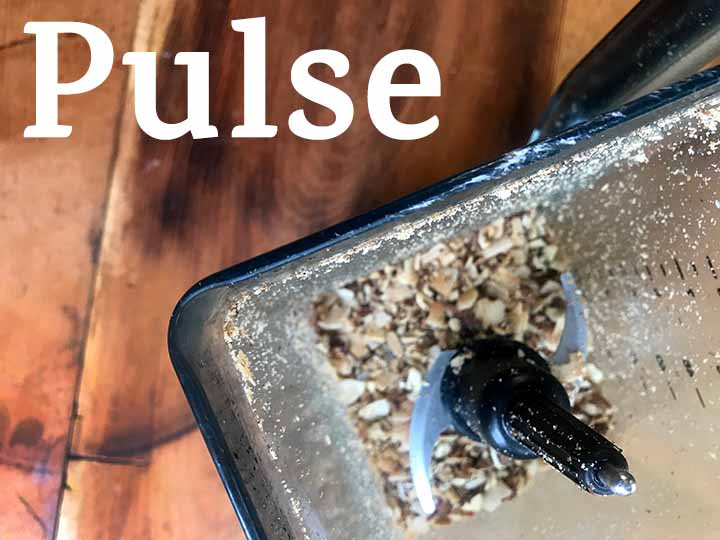 Step 4.  Add almond butter and coconut butter to a small microwave-safe bowl and microwave for 30 seconds until melted.  Stir together until smooth.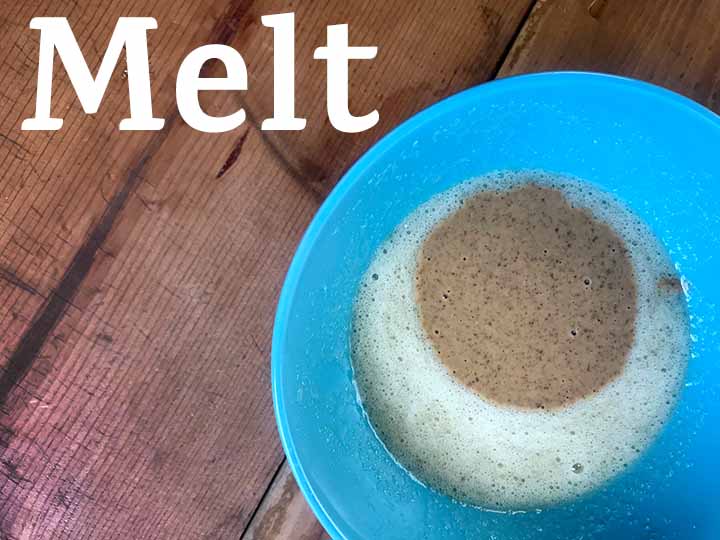 Step 5.  In a large bowl, whisk together egg whites, sweetener, and cinnamon.  Mix in the coconut and almond butter mixtures.  Mix together the wet and the dry ingredients.  Fold in sesame seeds.  Fold in chocolate chips or dried cranberries if you are using them.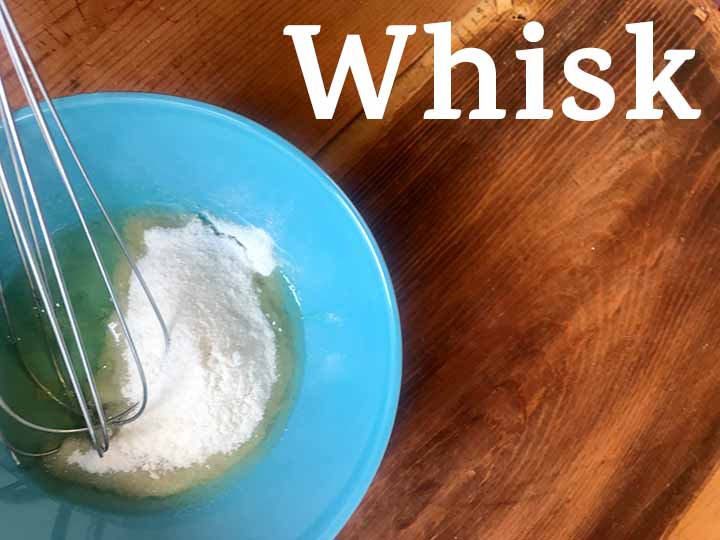 Step 6.  Use the parchment that you used to toast the nuts to line an 8x8 or 9x9 baking pan.  Press the parchment paper into the bottom of the pan and fold the paper at the corners. You don't need to do it, but it helps if you grease the pan beforehand, because then the parchment paper will stick to the sides and bottom of the pan.  Bake for 15-18 minutes until just starting to brown.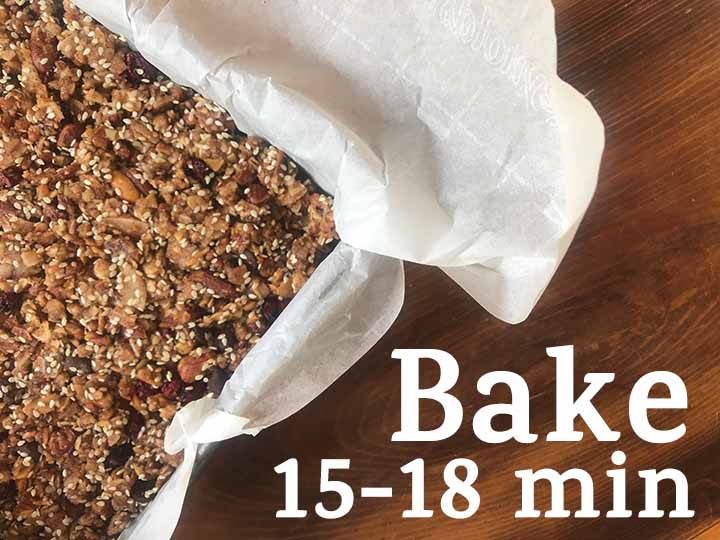 Step 7.  Cool the granola mixture in the pan for 1 hour.  Cut the granola roughly to break it into large pieces.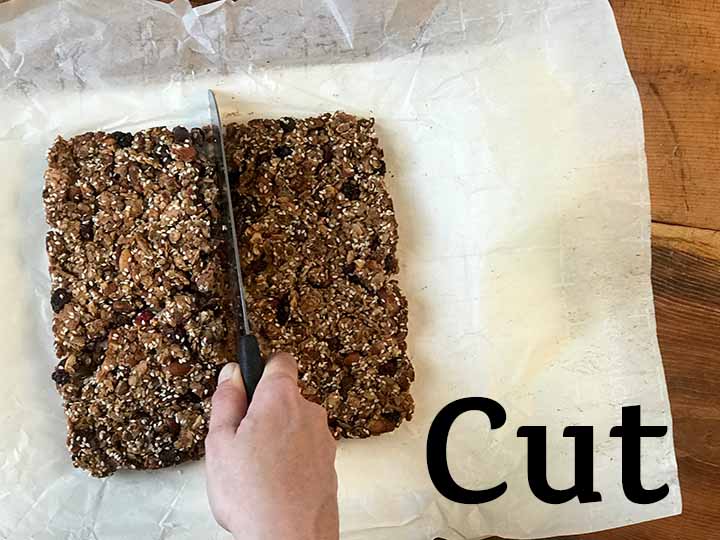 Step 8.  Use your hands to crumble the mixture into clusters.