Step 1.  Preheat the oven to 350 degrees F and find three 6oz ramekins and a baking dish to fit them in.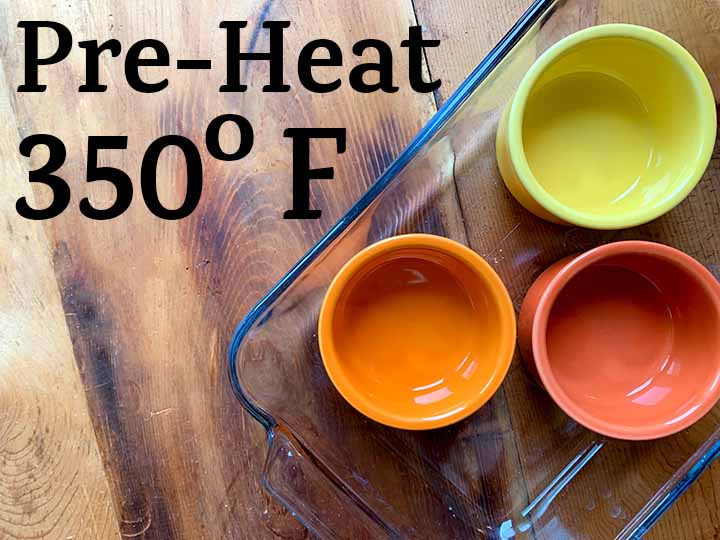 Step 2.  Put the ramekins in the baking dish and add an inch of water all around them.  Remove the ramekins and put the water-filled baking dish into the oven to pre-heat.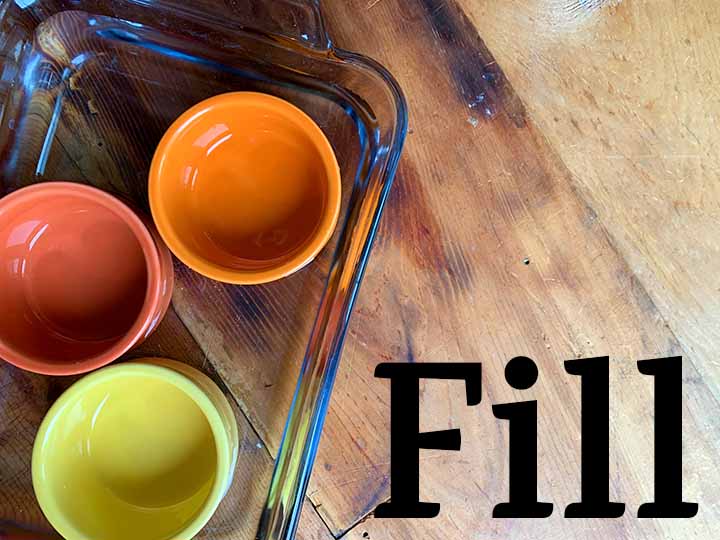 Step 3.  Mix together the pancake syrup and molasses to make the caramel sauce.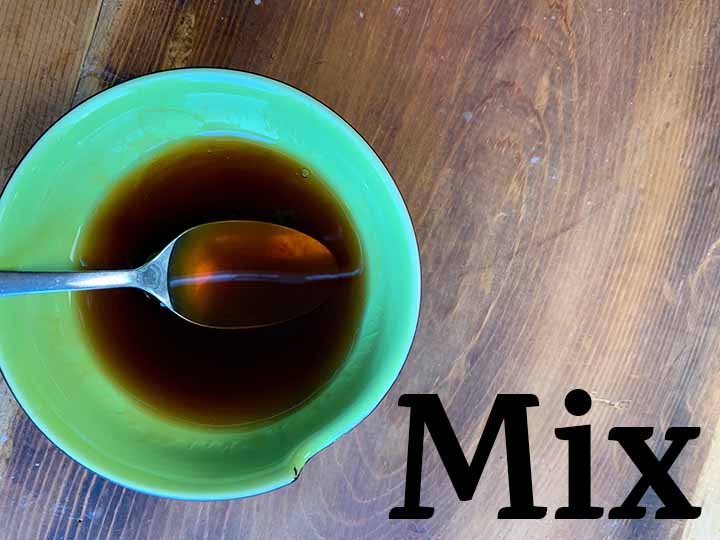 Step 4. Spoon the sauce equally between the 3 ramekins.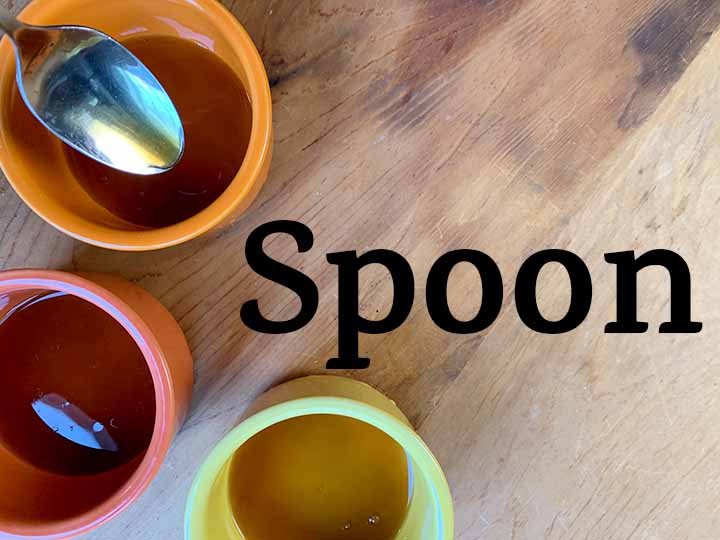 Step 5.  In a medium sized bowl, mix cream, sweetener, salt and vanilla.  Mix until the sweetener is dissolved.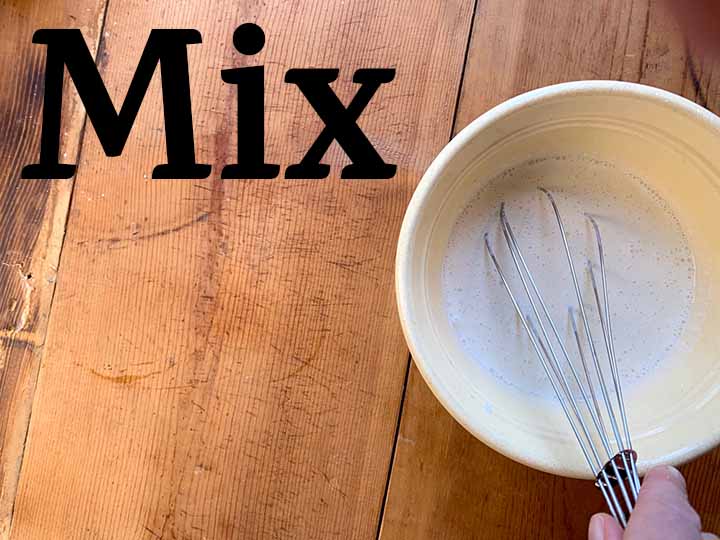 Step 6.  In a separate small sized bowl, whisk together the eggs and egg yolk.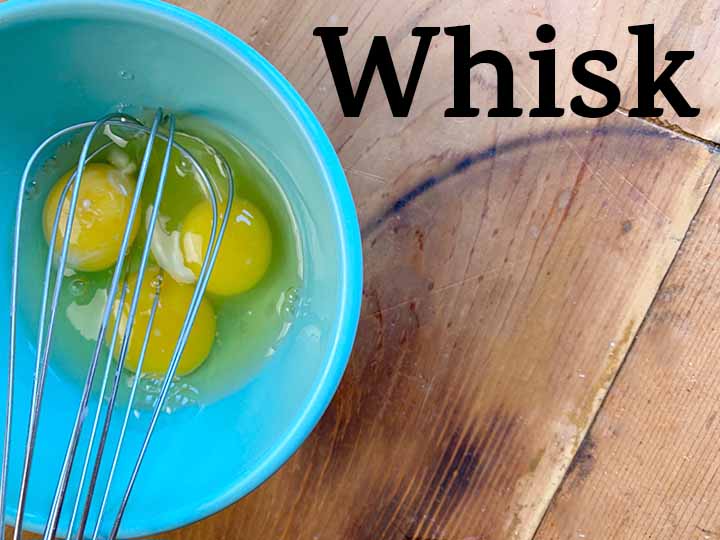 Step 7.  Slowly whisk the eggs into the cream mixture, stirring until the egg and cream are smooth and combined.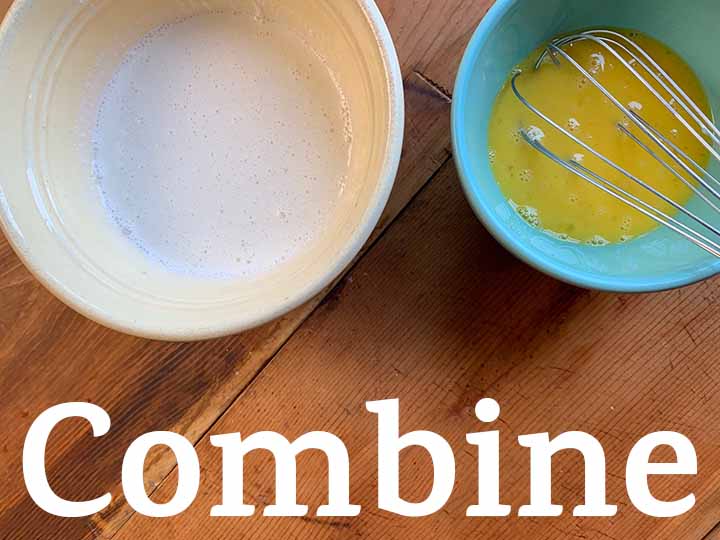 Step 8.  Gently spoon the cream mixture into the 3 ramekins on top of the syrup.  Some of the syrup will be displaced to the outer edges of the cream, but that's ok.  Place the ramekins into the hot water-filled baking dish.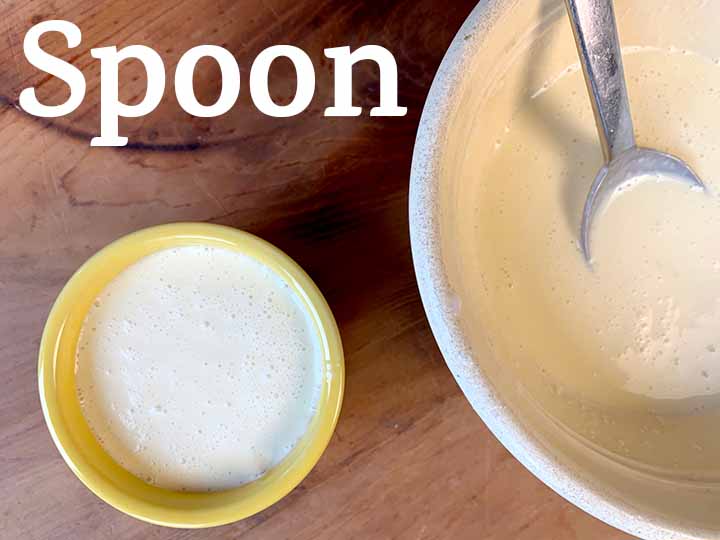 Step 9.  Bake for 35-45 minutes, until the flan, is set. It should have a firm top but still be jiggly in the middle.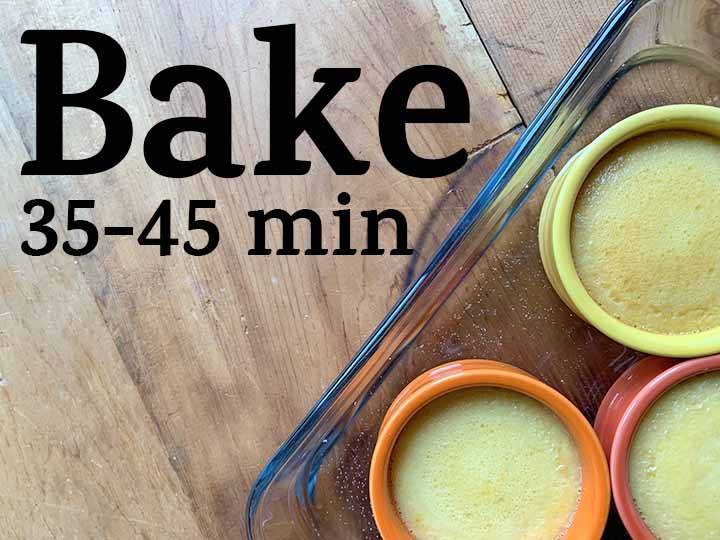 Step 10.  Allow to cool in the pan for 10 minutes.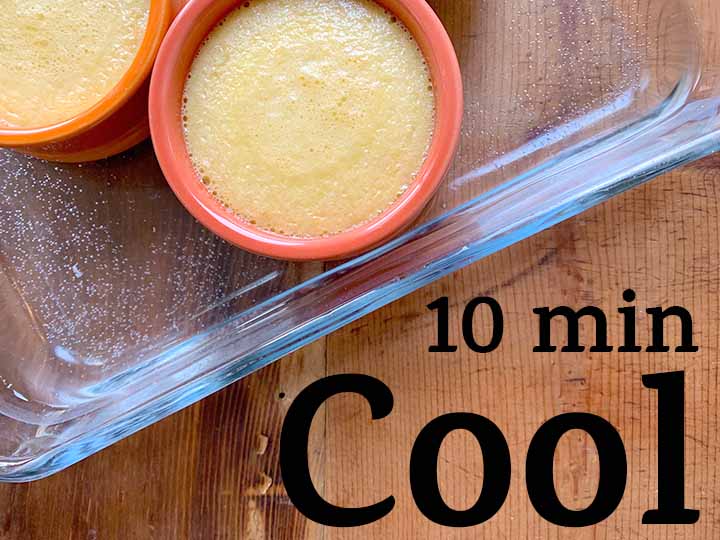 Step 11.  Then remove the ramekins from the water bath and put them in the refrigerator to chill for at least 2 hours.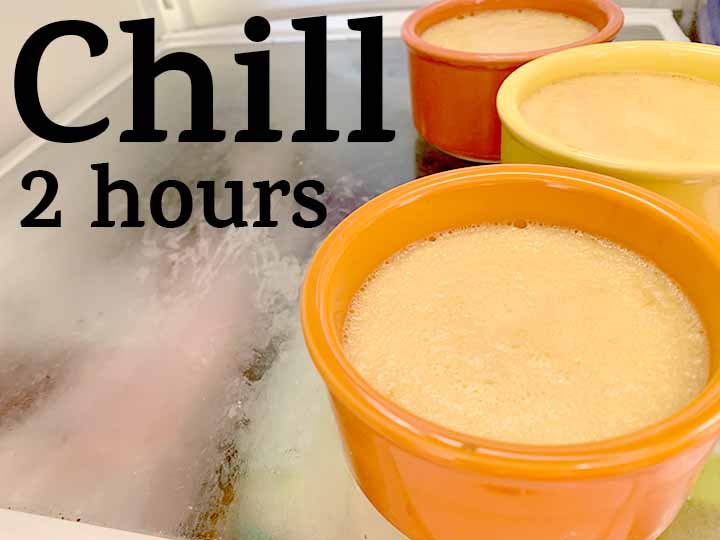 Step 12.  When ready to serve, take a knife and gently cut around the edges of the ramekin.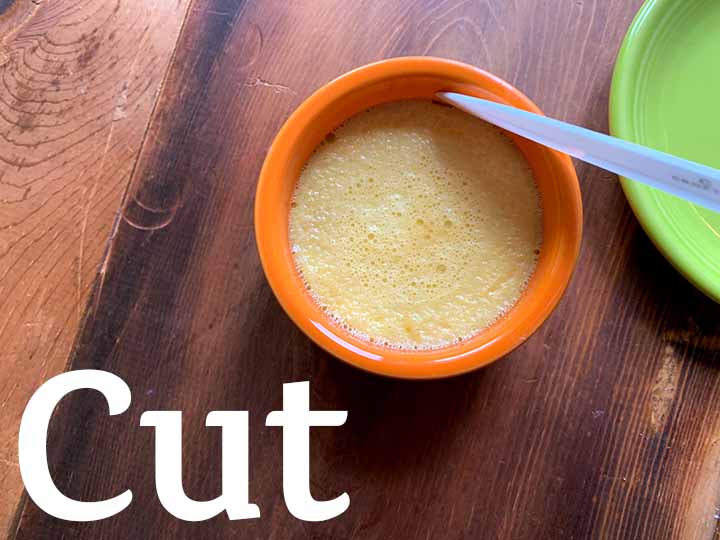 Step 13.  Put a plate on top of the ramekins and then invert it.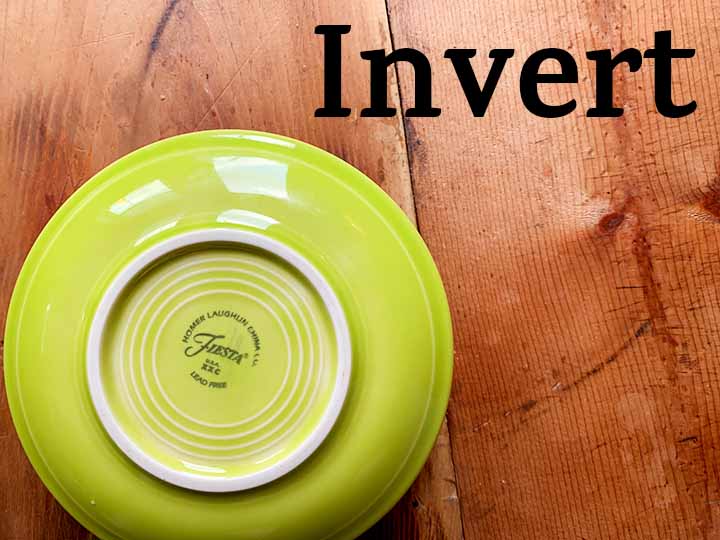 Step 14.  Jiggle it lightly until the flan releases onto the plate.  Serve cold.