Step 1. Pre-heat oven to 200 degrees F.  Place 2 metal cooling racks on top of 2 cookie sheets.  Cover with parchment paper.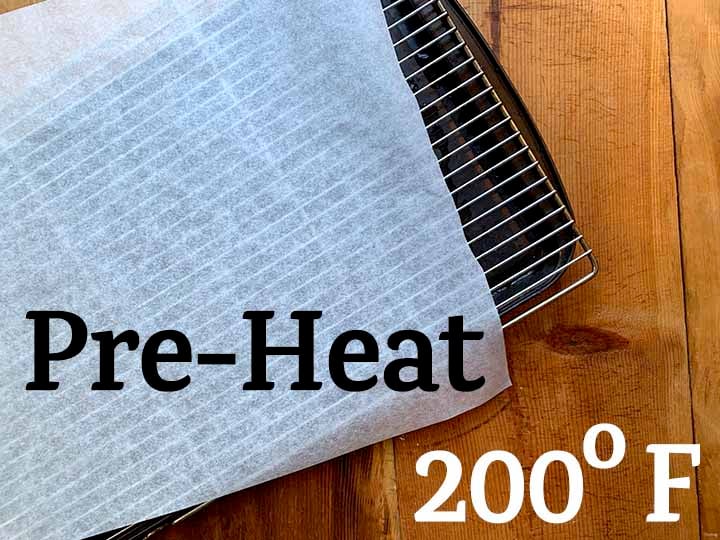 Step 2.  Use a mandolin to slice the zucchini as thinly as you can, about 1/16 inch.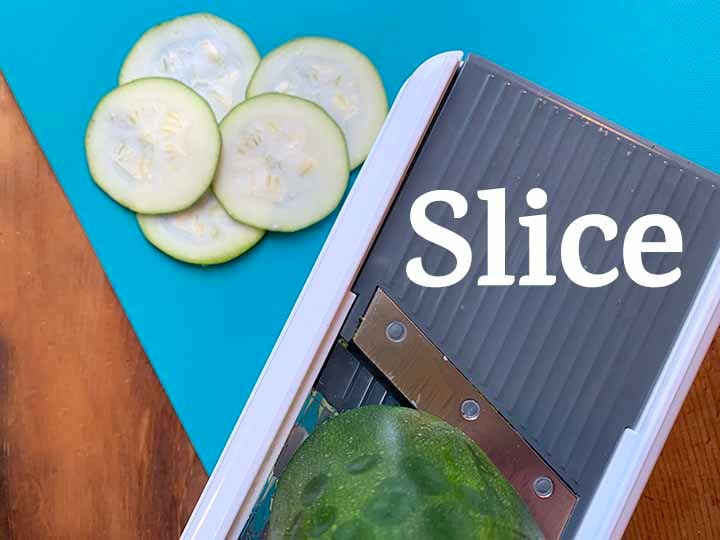 Step 3.  Spray the parchment covered cookie sheets with cooking spray and arrange the zucchini slices on top.  Spray again with cooking spray.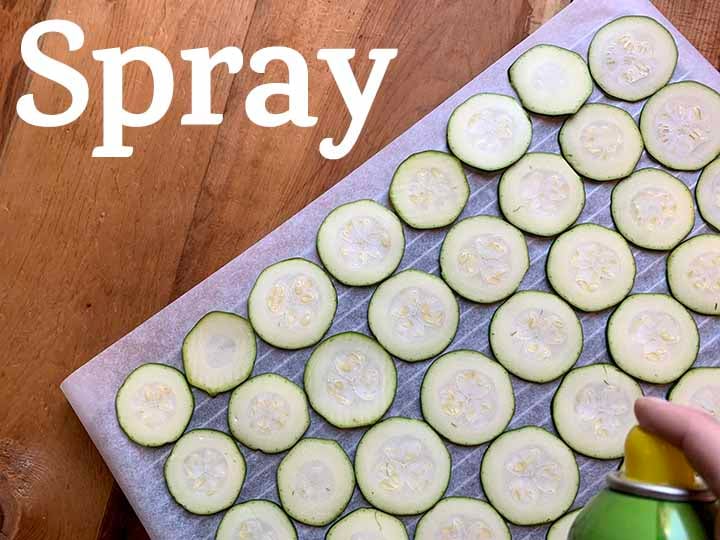 Step 4.  Salt the chips very lightly.  The chips will shrink and concentrate as they bake, so it's easy to over salt.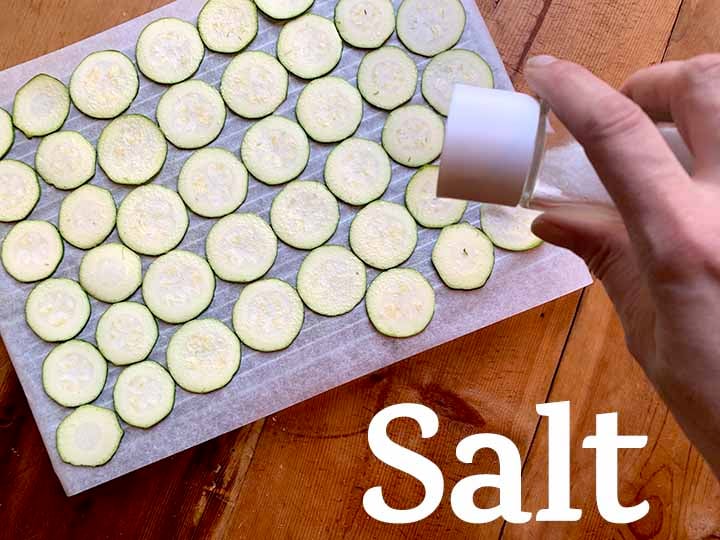 Step 5.  Bake for 2 1/2 hours, turning the cookie sheets at minute 60.  Check in on the chips at minute 120 to make sure they aren't overcooking.  The chips are done when they are crisp and just beginning to brown.