Step 1.  Peel the daikon radishes and slice them into 1/2  x 3-inch matchsticks.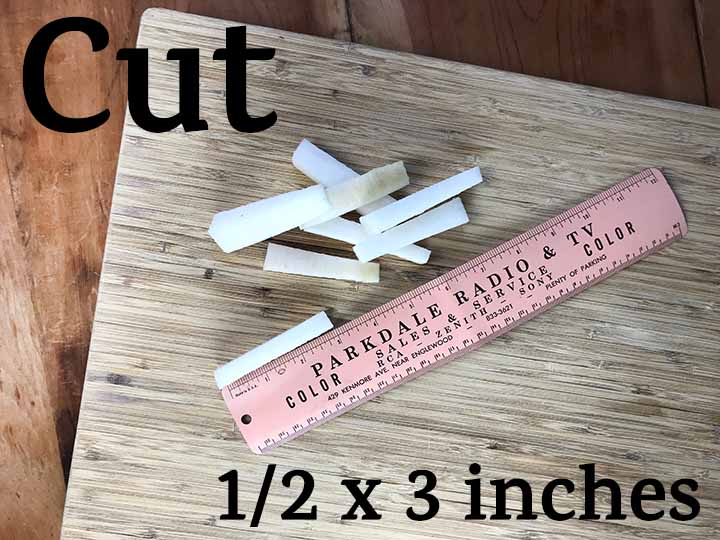 Step 2. Add them to a medium-sized bowl and cover with water. Soak for 10 minutes. (This will remove the starch on the radishes.)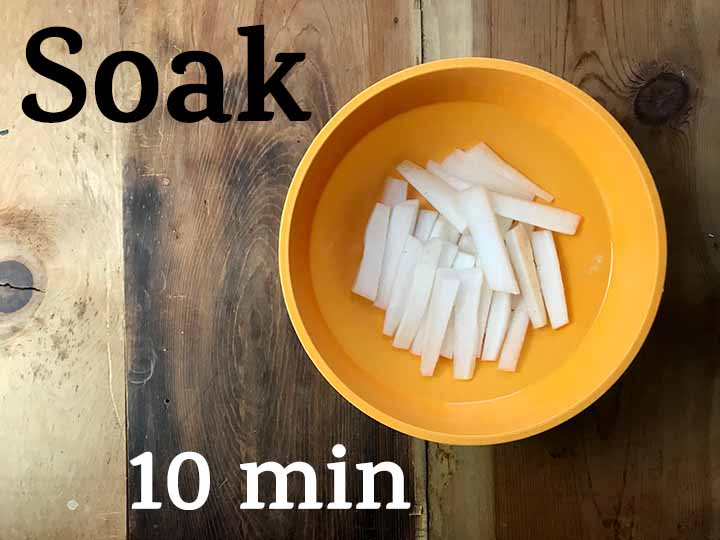 Step 3. Drain the water through a colander and pat the daikon fries with paper towels until dry.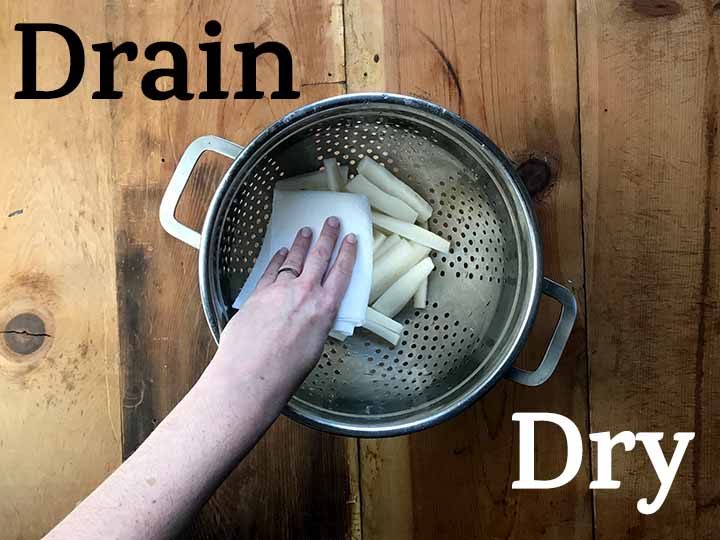 Step 4. Add fries to a medium-sized bowl and add the olive oil. Toss until all surfaces are covered in oil.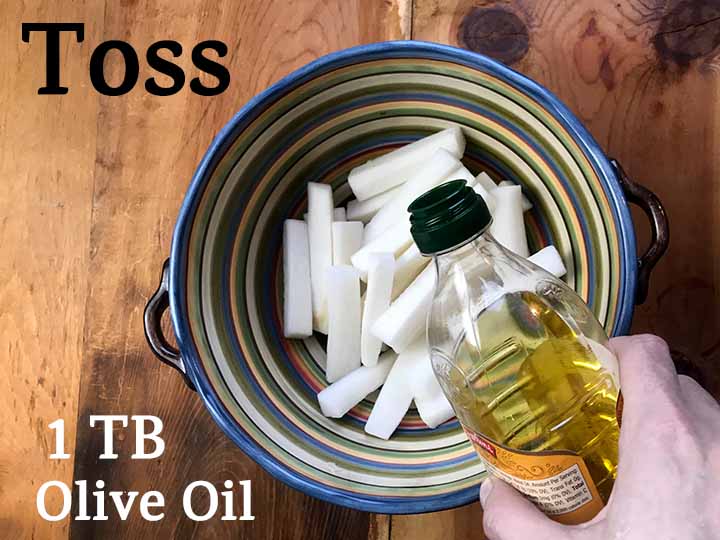 Step 5.  Working in batches, place fries in the basket of an air fryer in a single layer. Air fry at 375 degrees F for 9 minutes.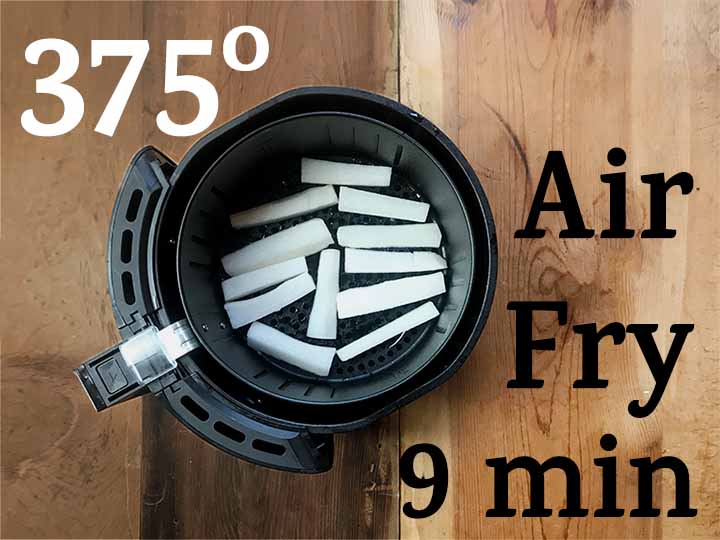 Step 6.  Open the air fryer and stir. Air fry for 8 minutes more.  Remove the fries and drain them on paper towel-covered plates.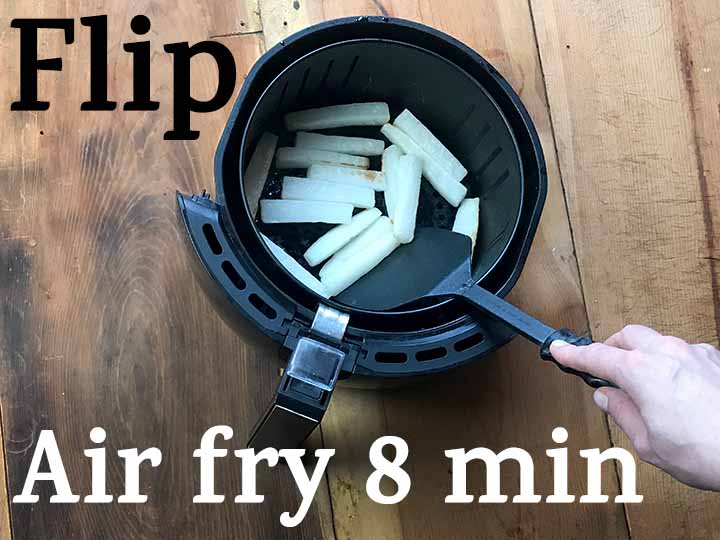 Step 7.  Salt and pepper to taste.