Step 1. Mix together the Jello, unflavored gelatine, and water in a medium-sized saucepan.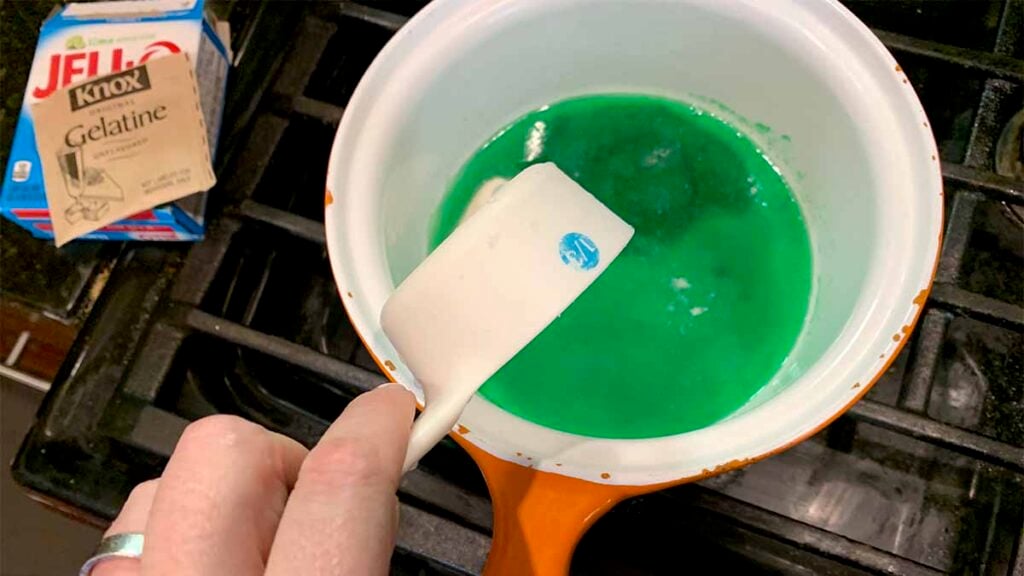 Step 2. Cook over low heat until fully dissolved, about 2 minutes.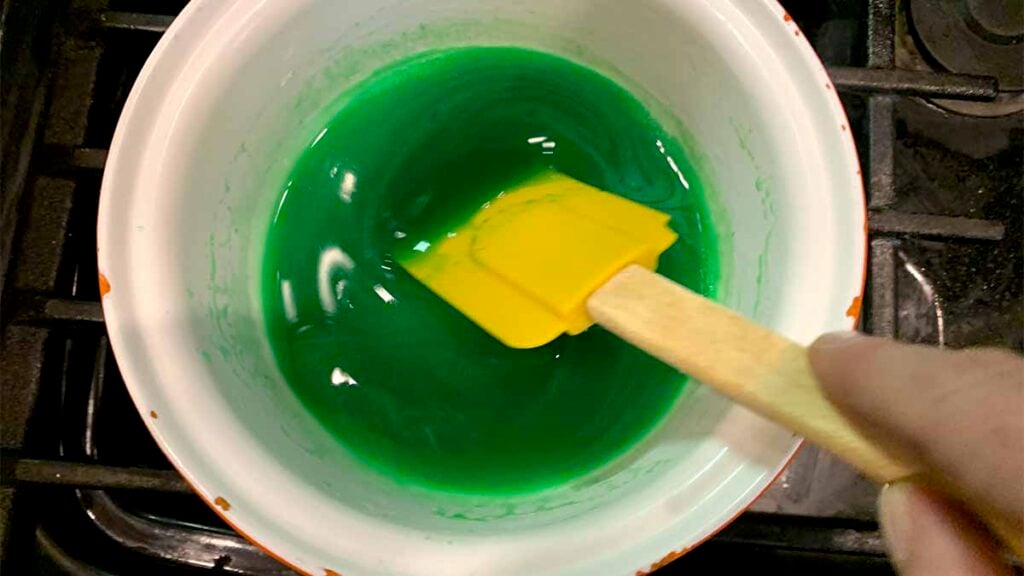 Step 3. Fill the wells of a candy mold with the Jello, using a pipette.  Do this right after cooking, or else the mixture will gell before you can add it to the candy molds.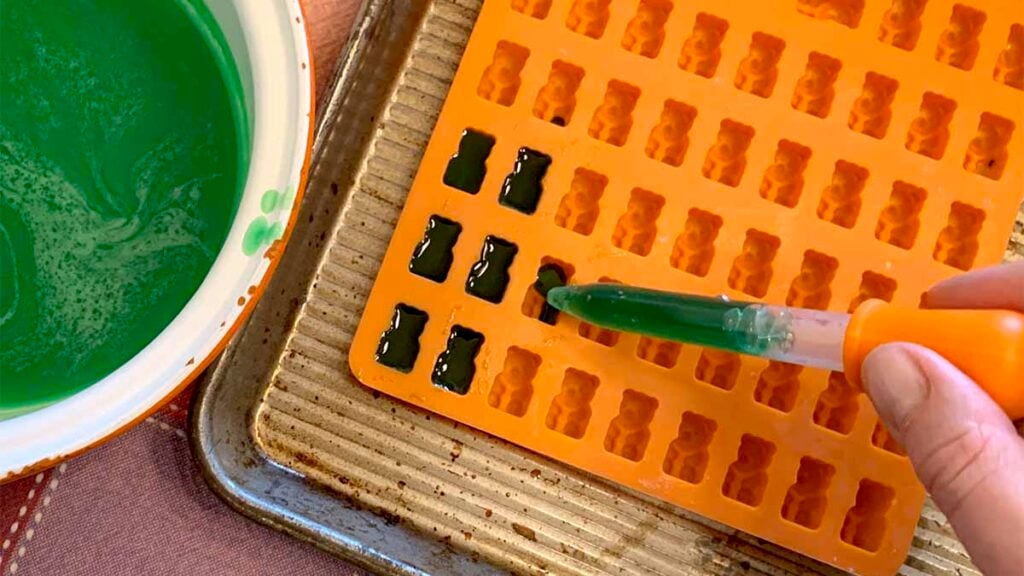 Step 4. Refrigerate for 30 minutes until fully gelled.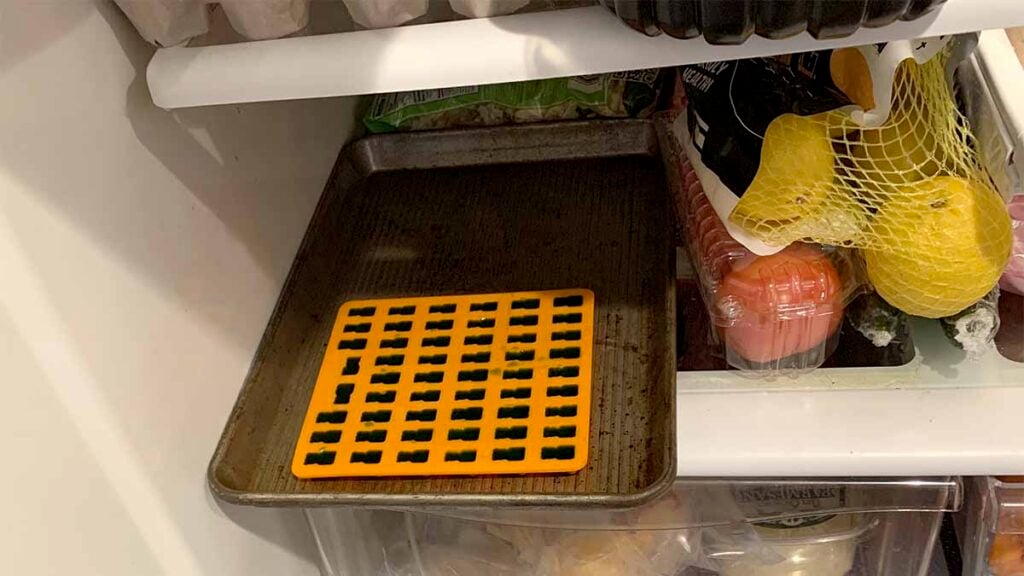 Step 5. Press the back of the gummy bear mold to pop out the gummies.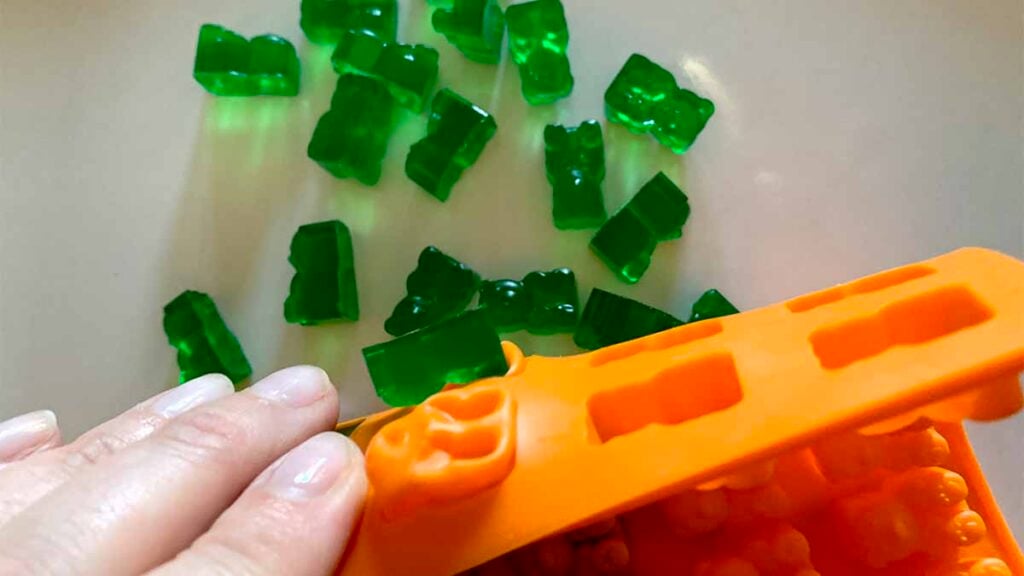 Step 6. The gummy bears can be stored in a resealable container in the refrigerator for 2 weeks or for 1 week at room temperature on the counter.