This recipe is for low carb and Keto stuffing made from real yeast bread. It's a great Thanksgiving side dish with just 2g net carbs per serving.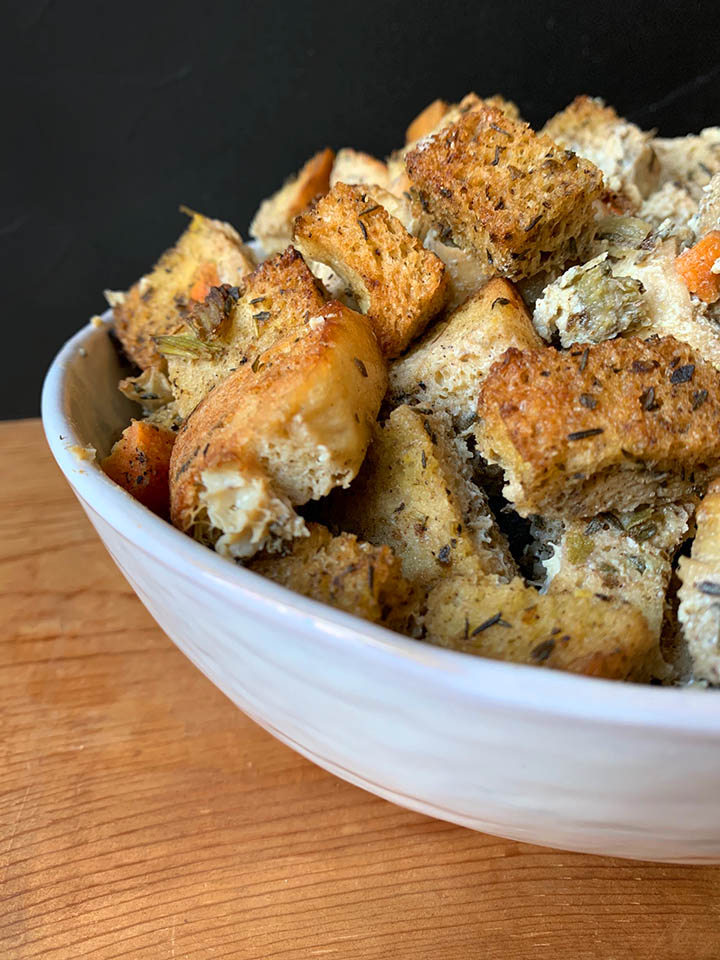 I'm afraid that it's that time again.
We barely survived sugar-free Halloween and suddenly every store is decked out for Christmas. Whoa there Nelly! Shouldn't we be focussing on getting through low carb Thanksgiving first?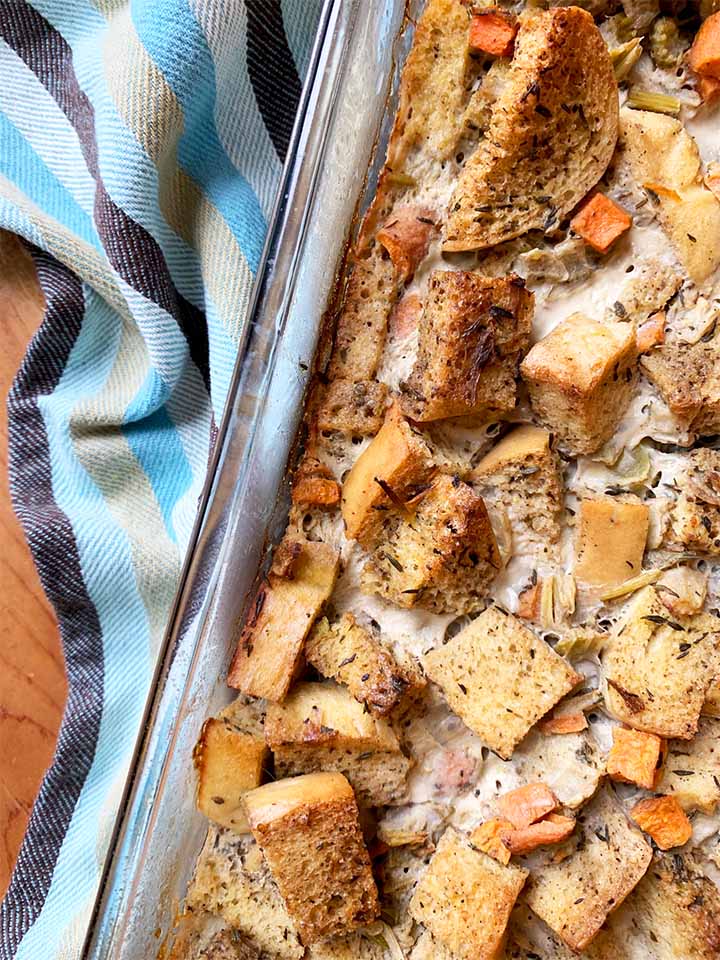 Jeez Louise!
Let's just try and stick with our low carb diet over Thanksgiving, and then we can talk about Christmas, Hanukkah and Kwanza. Because if you can't stay on your diet through the holidays, then you'll just feel lousy, both mentally and physically.

And I know that normal, high carb stuffing is good and all, but the Keto stuffing I'm going to show you how to make today is even better.
It's made with a bread that has zero net carbs per slice. "How? What dark magic is at work here?" you may ask.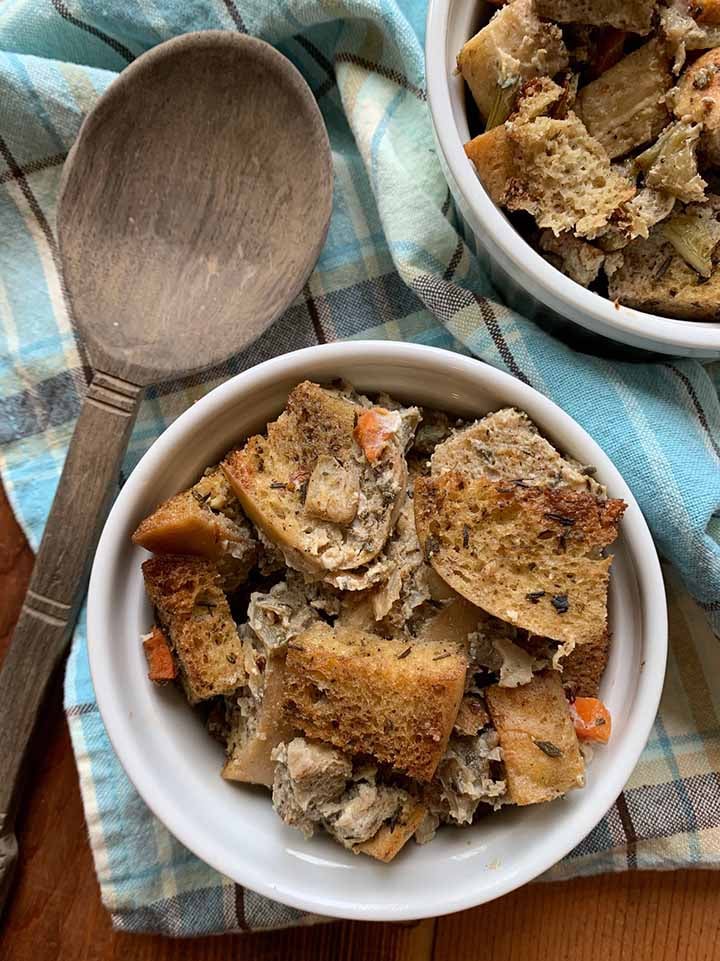 Well, it's called Zero Net Carb Bread and it's made by Thin Slim Foods.
Each slice has 7g carbs and 7g fiber, hence, 0 net carbs. I won't lie though, it does taste a little bit funky, and is on the dry side.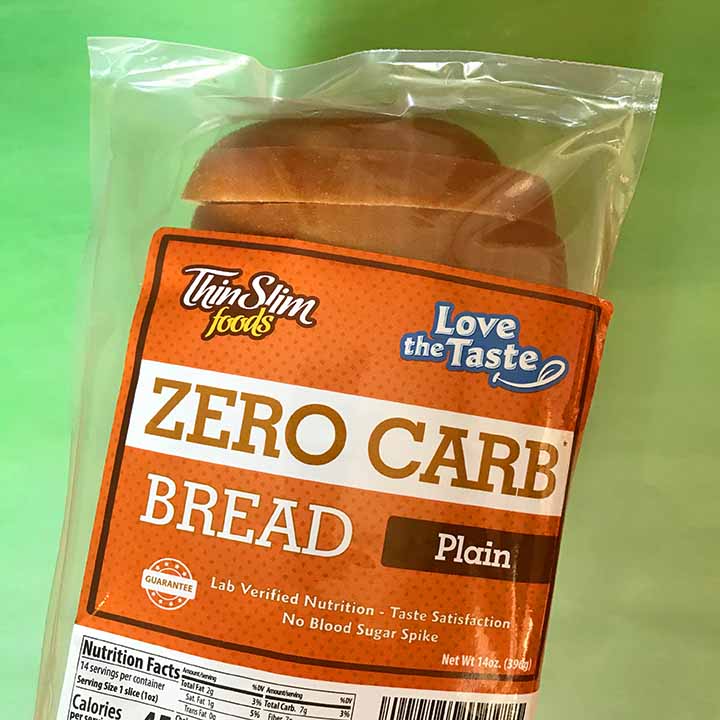 But for Keto stuffing, it is perfect.
Once you cut the bread into cubes, toast them, soak them in spiced chicken broth and bake them up, you will be in Thanksgiving heaven.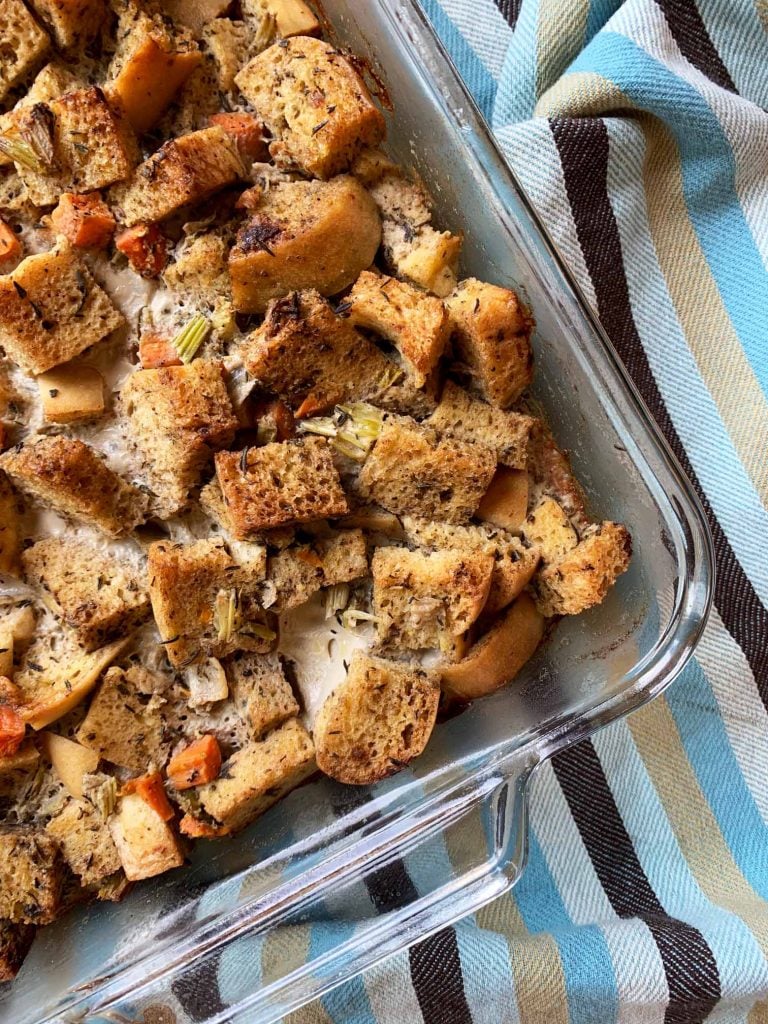 What else is in this Keto stuffing recipe?
To make this low carb stuffing, you'll need these more traditional ingredients: butter, onions, carrots, celery, ground sage, thyme, marjoram, salt and pepper, chicken broth and eggs.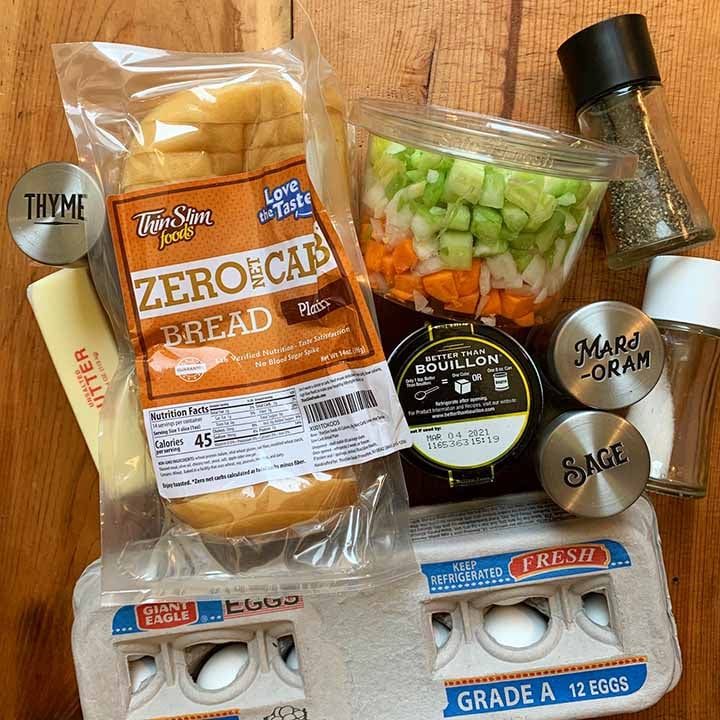 Why do you toast the bread cubes first?
You want to get as much moisture out of the bread as you can, so it'll absorb as much of the spiced broth as possible. So you get the nice mixture of firm browned bread on top, and a lovely mushy stuffing layer below.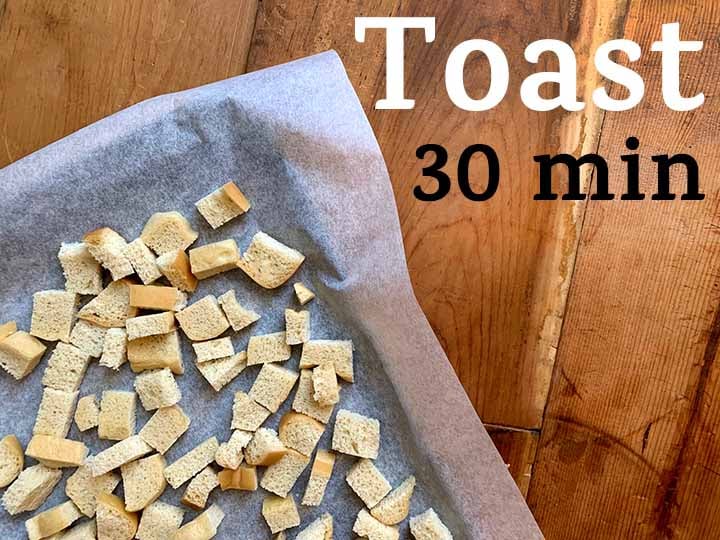 How many carbs are in Thanksgiving stuffing?
In normal stuffing, you are looking at around 25g net carbs per 3/4 cup serving. But fear not, this low carb stuffing recipe has just 2g for the same amount. So much better.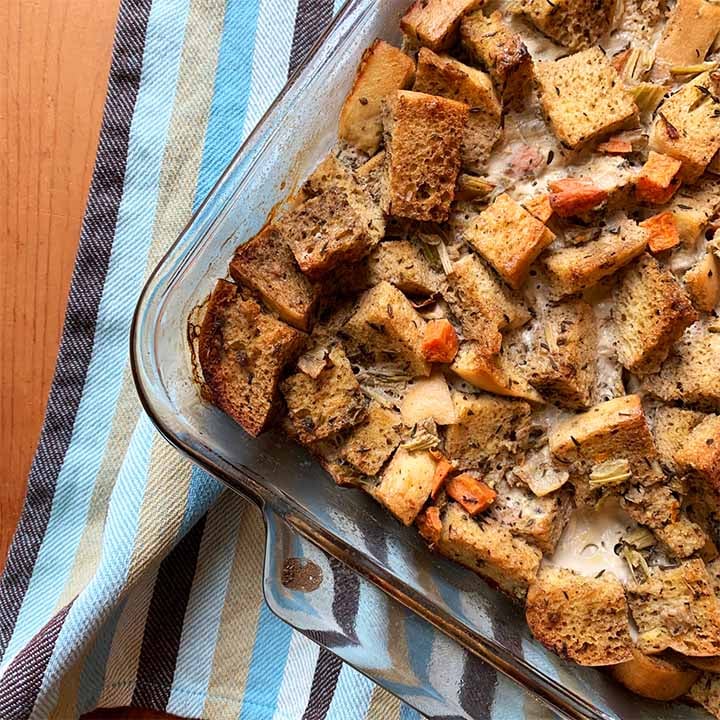 So whether you are down with early Christmas or not…
Even if you think Thanksgiving is an appropriate place to break out your ugly Christmas sweaters (it isn't!)… 
Either way, this low carb stuffing recipe has you covered.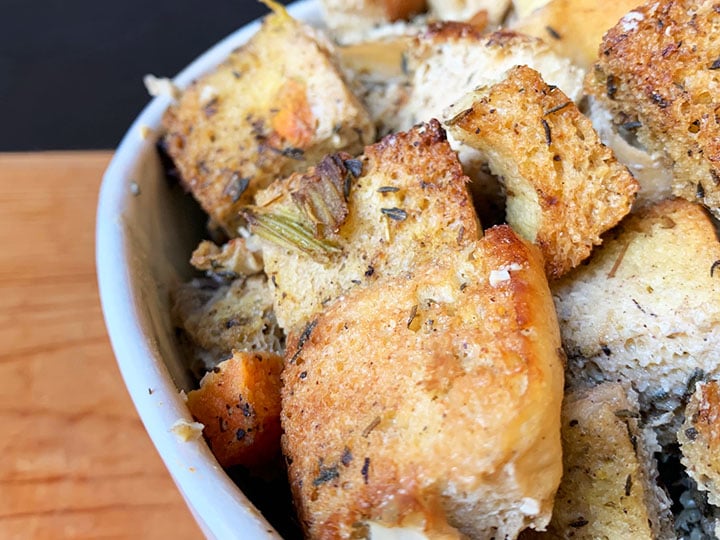 Processing…
Success! You're on the list.
Whoops! There was an error and we couldn't process your subscription. Please reload the page and try again.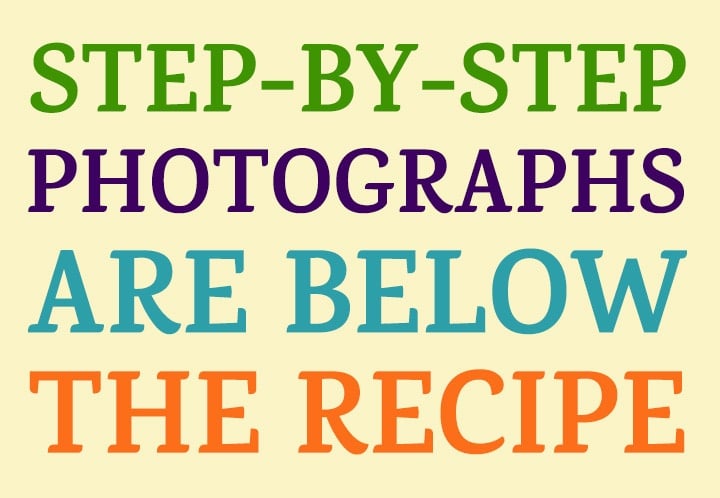 Print
Low Carb Keto Stuffing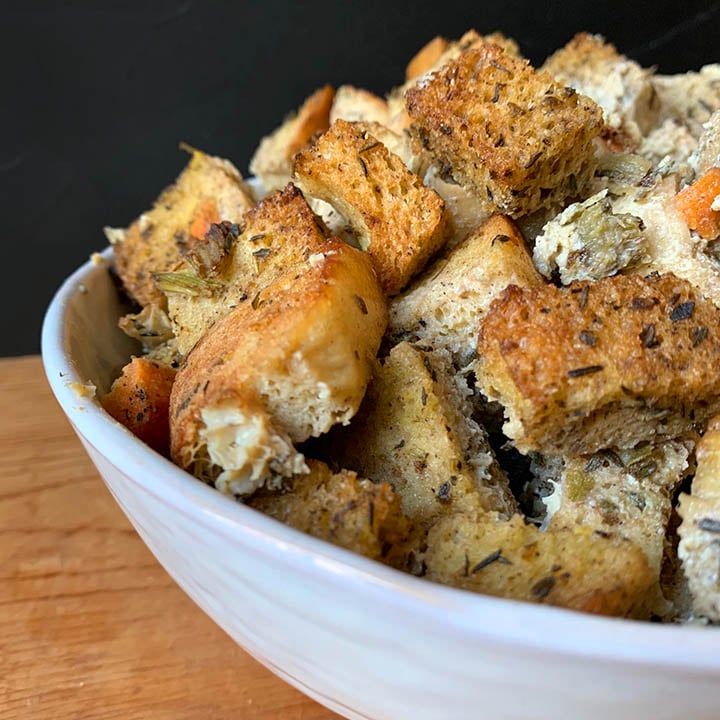 This recipe is for low carb and Keto stuffing made from real yeast bread.  It's a great Thanksgiving side dish with just 2g net carbs per serving.
Author: Resolution Eats
Prep Time:

10

Cook Time:

95

Total Time:

1 hour 45 minutes

Yield:

10 cup

s

1

x
Category:

Side Dish

Method:

Baked

Cuisine:

American
Scale
Ingredients
1 loaf (13 slices) Thin Slim Foods Zero Net Carb Bread
3/4 cup butter
1 cup onion, diced
1 cup carrot, diced
1 cup celery, diced
1 tablespoons dried sage
1 tablespoon dried thyme
2 teaspoons marjoram
1 teaspoon black pepper
1 teaspoon salt
4 cups chicken broth
4 eggs, lightly beaten
Instructions
1.  Pre-heat oven to 300 degrees F and cover two cookie sheets with parchment paper.
2.  Use a large chopping knife to cut the bread into 3/4 inch cubes.
3.  Divide between the 2 cookie sheets and bake for 30 minutes.
4.  Pre-heat oven to 400 degrees F and butter a 9 x 13 inch casserole dish.
5.  In a large skillet, melt the butter over Medium heat.  Add onions, carrots and celery to the pan and saute for 8 minutes.
6.  Add spices, salt and pepper to the pan and saute for 1 minute more until fragrant.
7.  In a large bowl, whisk together broth and eggs.
8.  Add bread cubes and vegetables to the bowl and mix well to combine.  Pour the mixture into the buttered casserole dish.  
9.  Cover with aluminum foil and bake for 25 minutes.
10.  Remove the foil and bake for another 30 minutes until browned on top.   
Nutrition
Serving Size:

3/4 cup

Calories:

183

Fat:

14

Carbohydrates:

10

Fiber:

8

Protein:

11
Keywords: Keto Stuffing, Low Carb Stuffing, Paleo Stuffing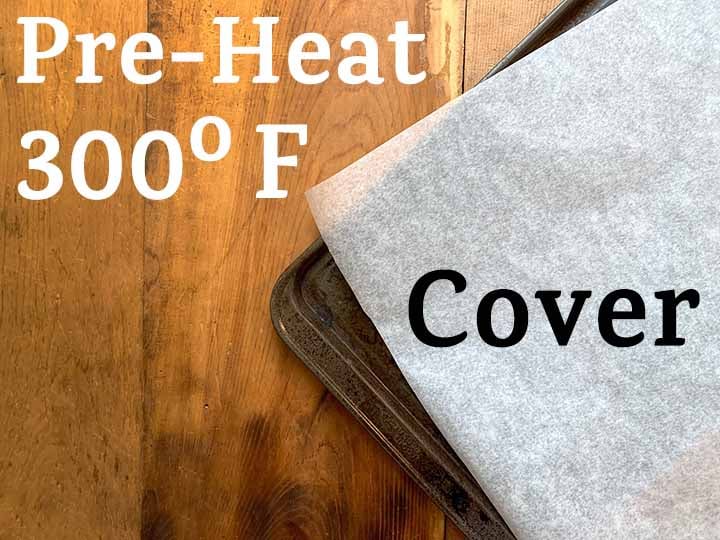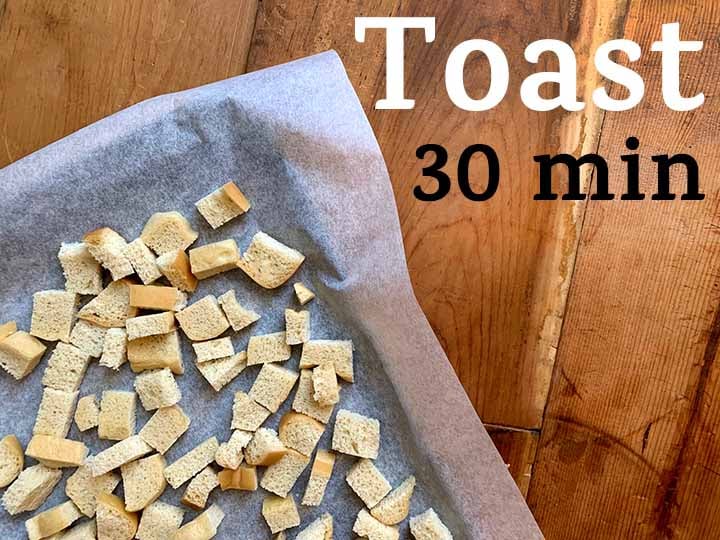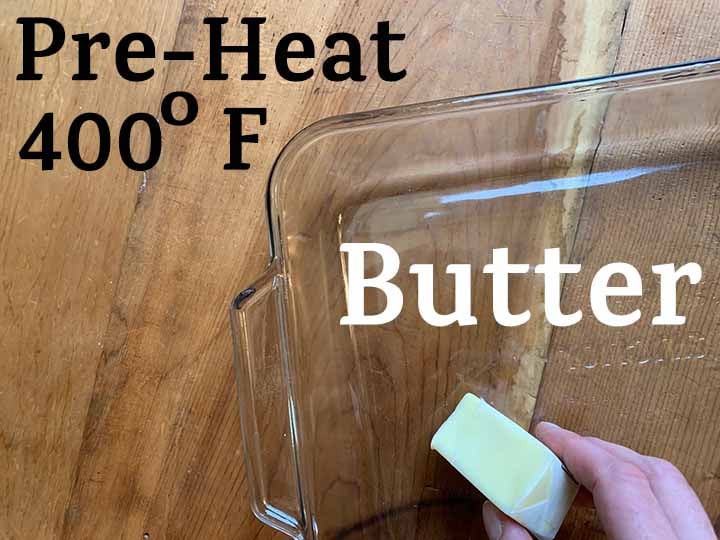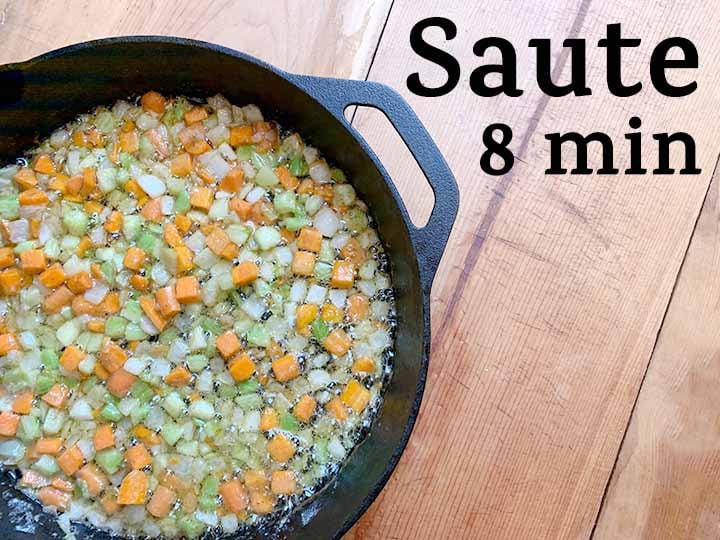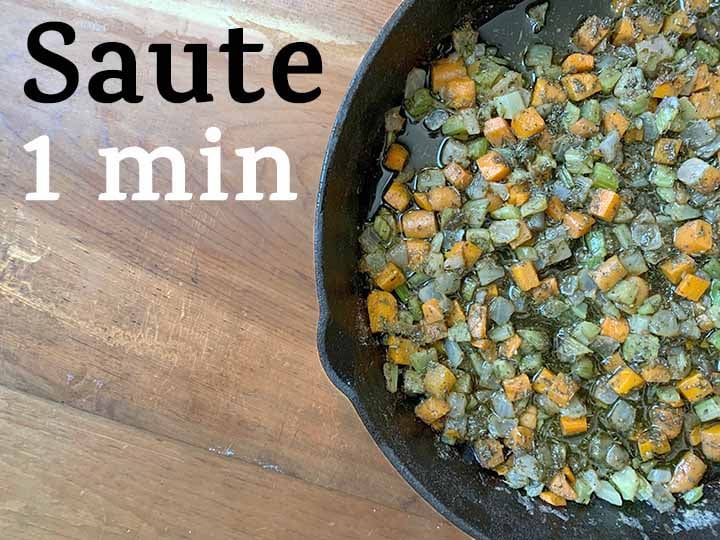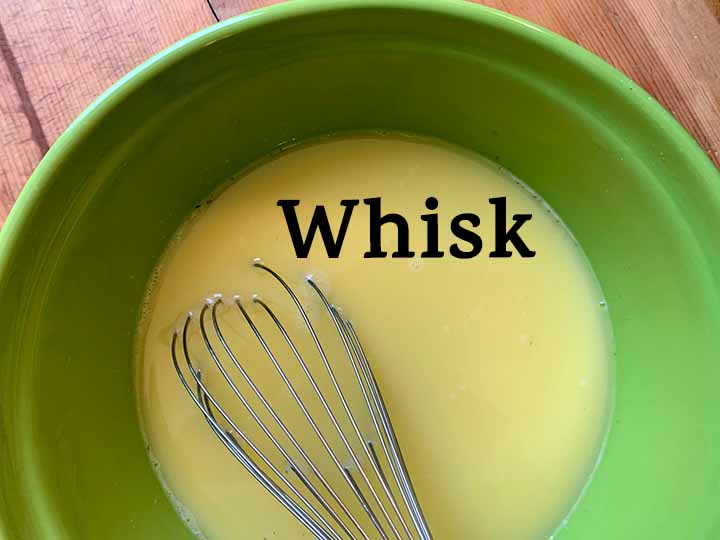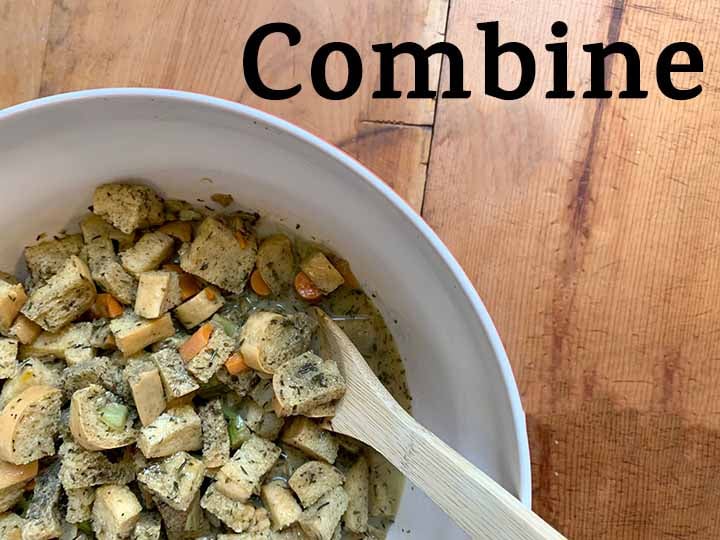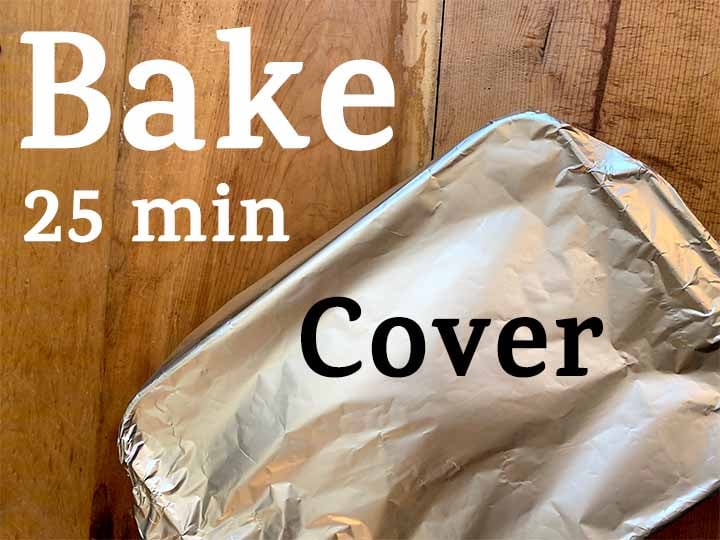 I've included a link to the specialty ingredient used in this recipe below. You should know that it is an Amazon Associates link, so I'll receive a small commission if you buy it.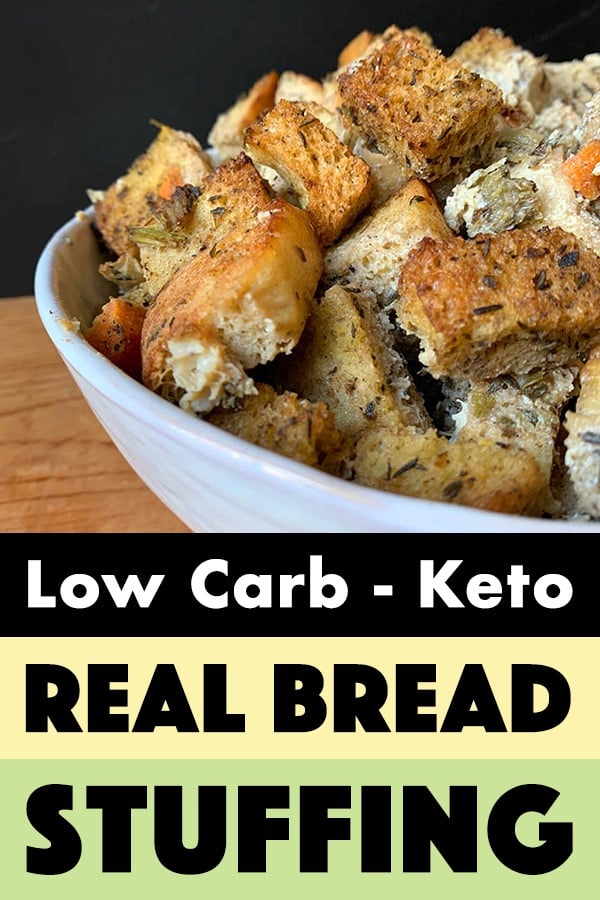 13