This is it! The World's Best Keto Waffle Recipe. Hands down. So get a hold of your socks folks, because these low carb waffles are about to knock them right off!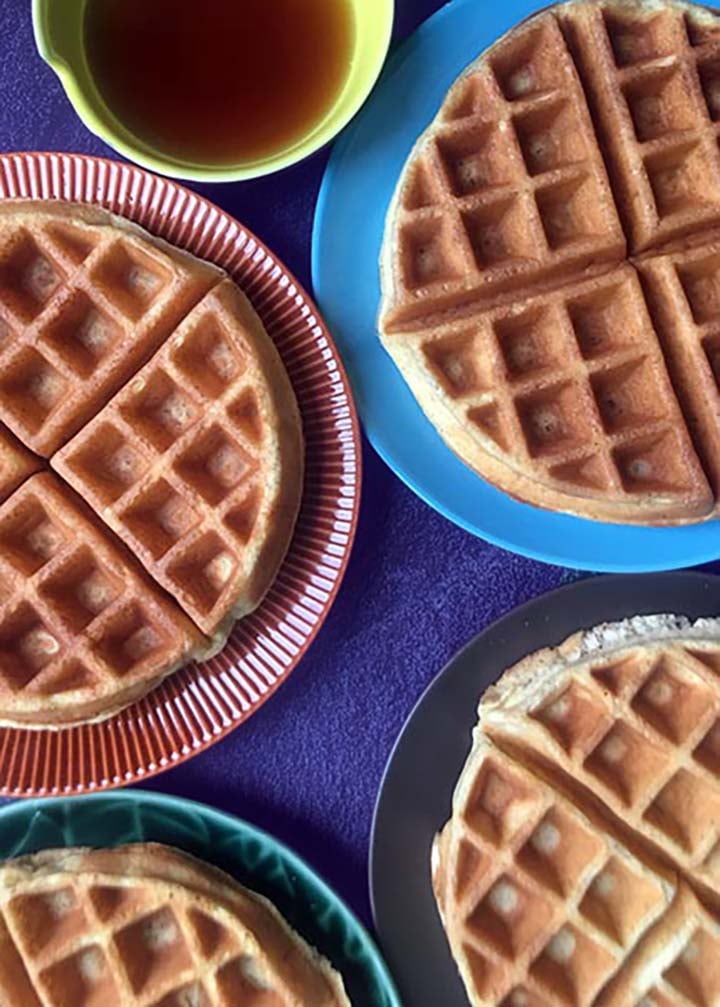 These Keto waffles I've been making are just the best.
(I know that every food blogger says that, but you've got to take my word for it on this one.)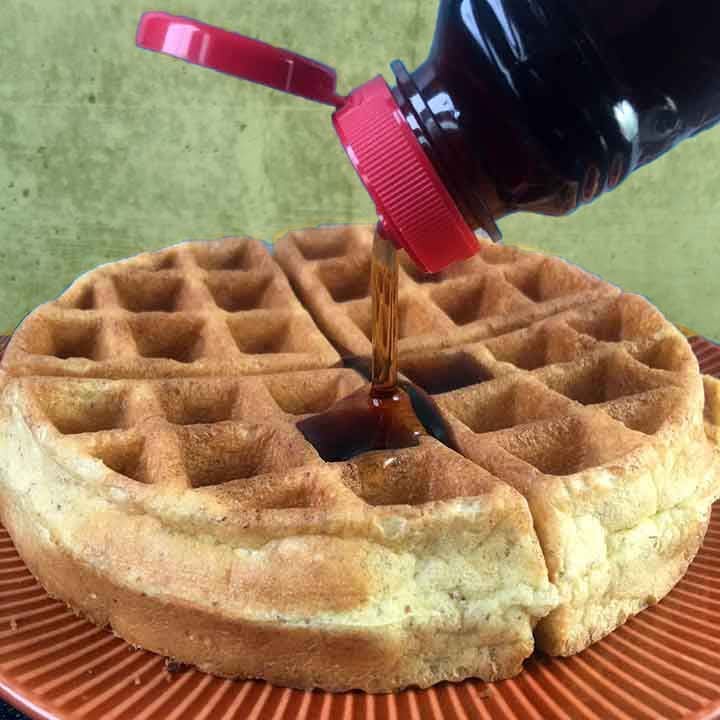 These aren't just the best Keto waffles, they are the best regular waffles too.
These waffles could go head to head with any waffle, any time, any place.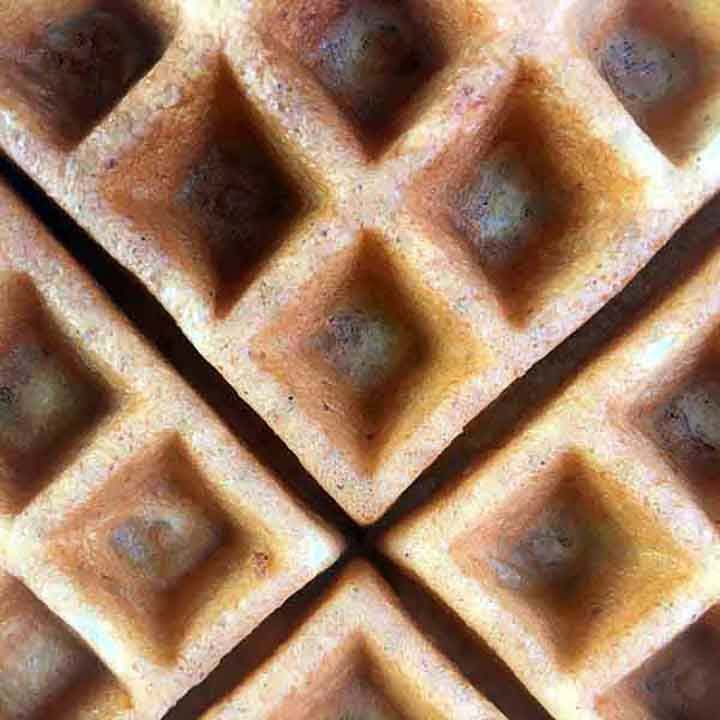 Waffles tend to be nutritional wastelands.
Lots of sugar and flour and not much else. But check out the ingredients in my Keto waffles: Eggs, Cream Cheese, Baking Powder, Oil and Almond Flour. This is real food, people! Real food with only 5g of net carbs and a hefty 19g of protein. And did I mention that it also makes the World's Greatest Low Carb Pancakes?
Well, it does. Best Keto waffles and pancakes ever.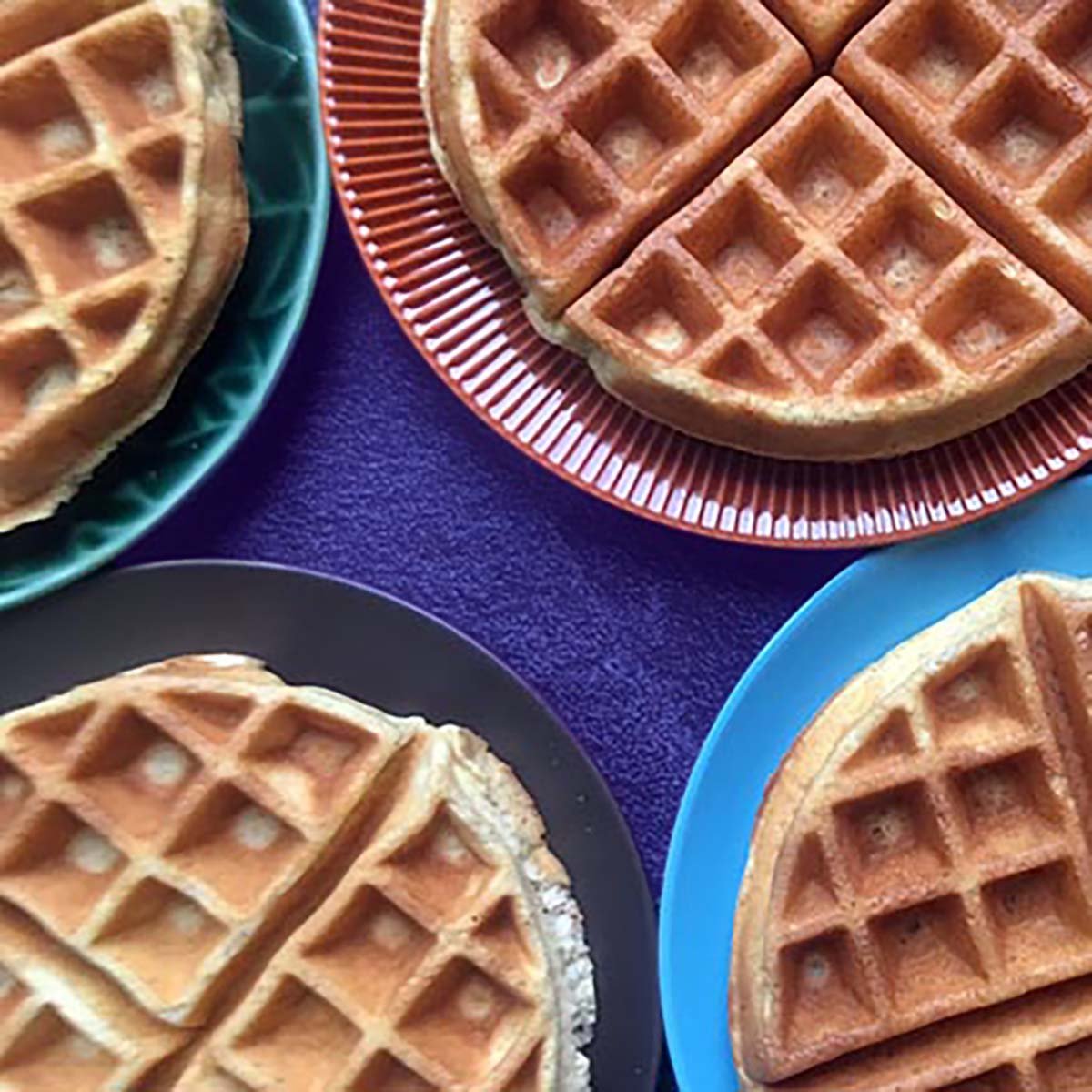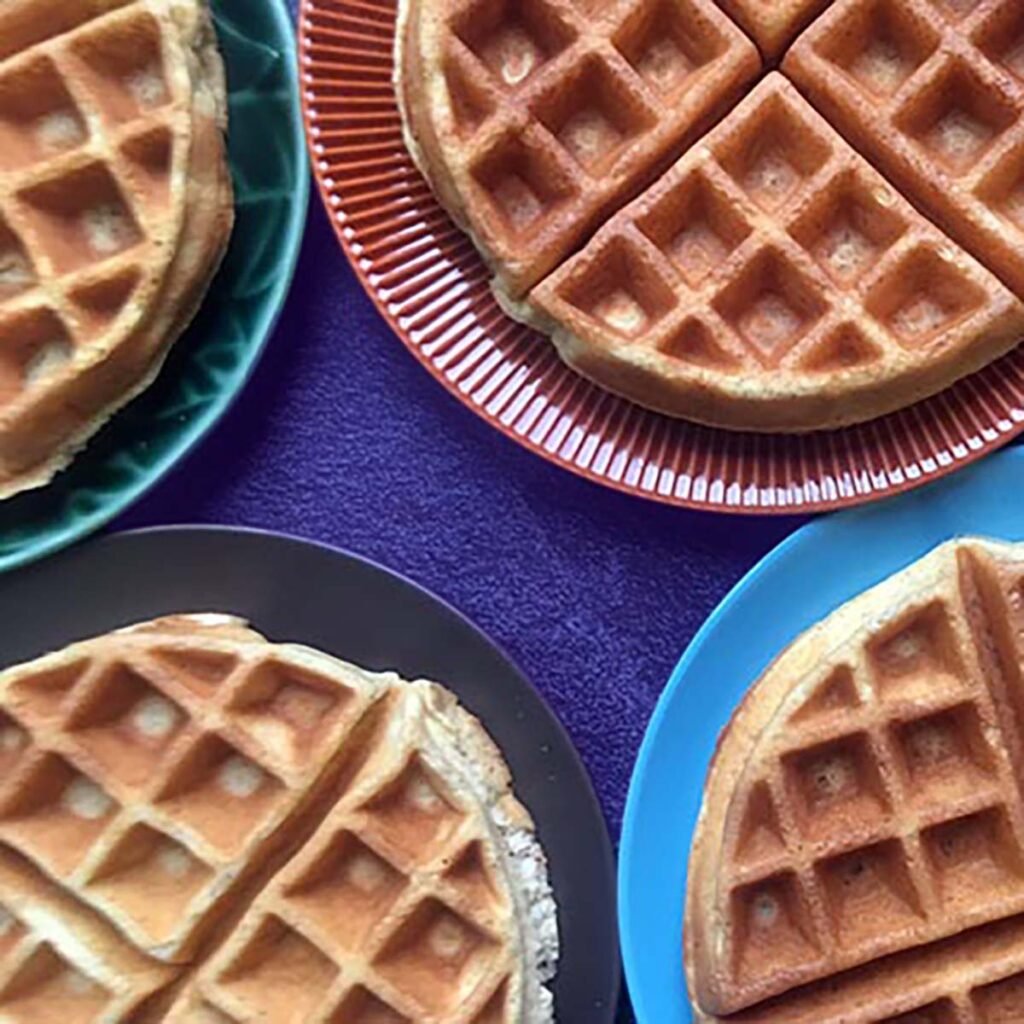 What kind of syrup can you use on these low carb waffles?
You've got two schools of thought on this one. There are fancy Keto syrups you can buy in specialty stores and on Amazon that you can use if you like. Or you can go the low brow route and buy the sugar-free syrup you can find in the pancake aisle of the supermarket. No judgement.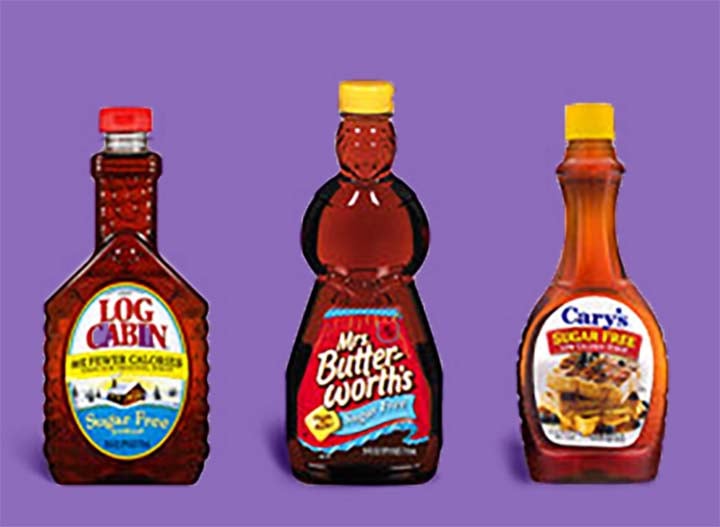 What goes well with Keto waffles?
If you can dream it, you can put it on a low carb waffle. Berries add a some fiber and deliciousness to your breakfast. If you are keen on peanut butter, that goes great on waffles. You can't beat good old whipped cream on top. And bacon, you can't forget the bacon.
You can adjust the amount of almond flour up or down, depending on how Keto you want it to be.
If you are doing strict 20 grams of carbohydrate a day Keto, then you are going to want to stick to 2 tablespoons of almond flour. This waffle will be perfectly adequate but on the thin side. Or you could make a very thick waffle by using 4 tablespoons of almond flour. Best probably to stick to the middle and use 3 tablespoons.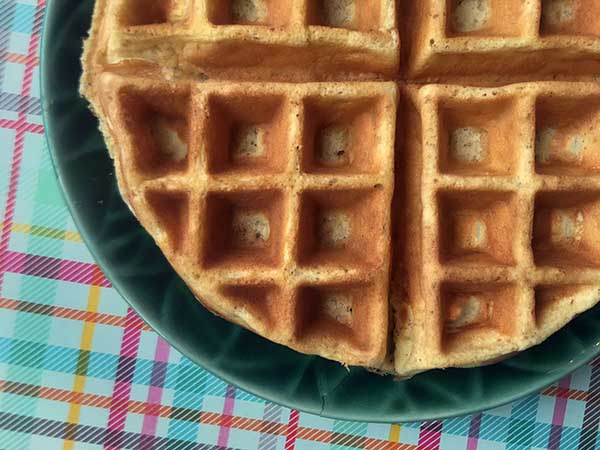 And that's about it, waffle-wise.
In less than ten minutes, you can make the best Keto waffle recipe on the whole entire Internet.
Drops mic.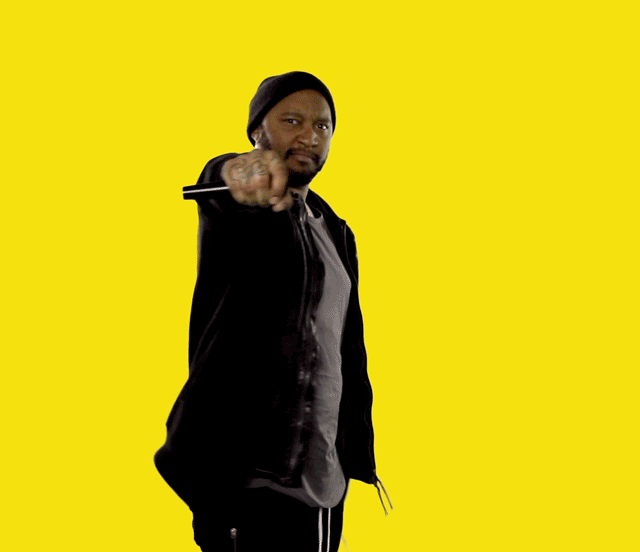 Print
World's Greatest Keto Waffles
This is it. The World's Best Low Carb Pancake and Waffle batter. Hands down.
Author: Resolutoin Eats
Prep Time:

5

Cook Time:

3

Total Time:

8 minutes

Yield:

1

1

x
Category:

Entree

Cuisine:

American
2 large eggs
2 oz cream cheese
2 - 4 tablespoons almond flour*
1 tablespoon coconut oil or melted butter**
½ teaspoon baking powder
Instructions
1.  Add all ingredients to a blender and blend until smooth.
2.  Pour the batter into a pre-heated, lightly greased waffle maker and bake according to manufacturer's directions. (Usually 2-3 minutes.)
3.  When done, use a fork to lift it off the grid.
Notes
*For thicker, breadier waffles, add 1-2 tablespoons more almond flour to the 2 tablespoons in the recipe.  If you add 1 tablespoon more, then the net carbs are 6g.  If you add 2 tablespoons more, then the net carbs are 7g.
**Omit oil if using for pancake batter.
Nutrition
Serving Size:

1 Belgian Waffle

Calories:

522

Fat:

48

Carbohydrates:

7

Fiber:

2

Protein:

19
Keywords: Low Carb Waffle, Keto Wafffle, Low Carb Pancakes, Keto Pancakes