Are you looking for a quick Keto recipe made in your fancy new air fryer? Look no further than these 50 Quick Keto Air Fryer Recipes. They all take 30 minutes or less and taste like a million bucks.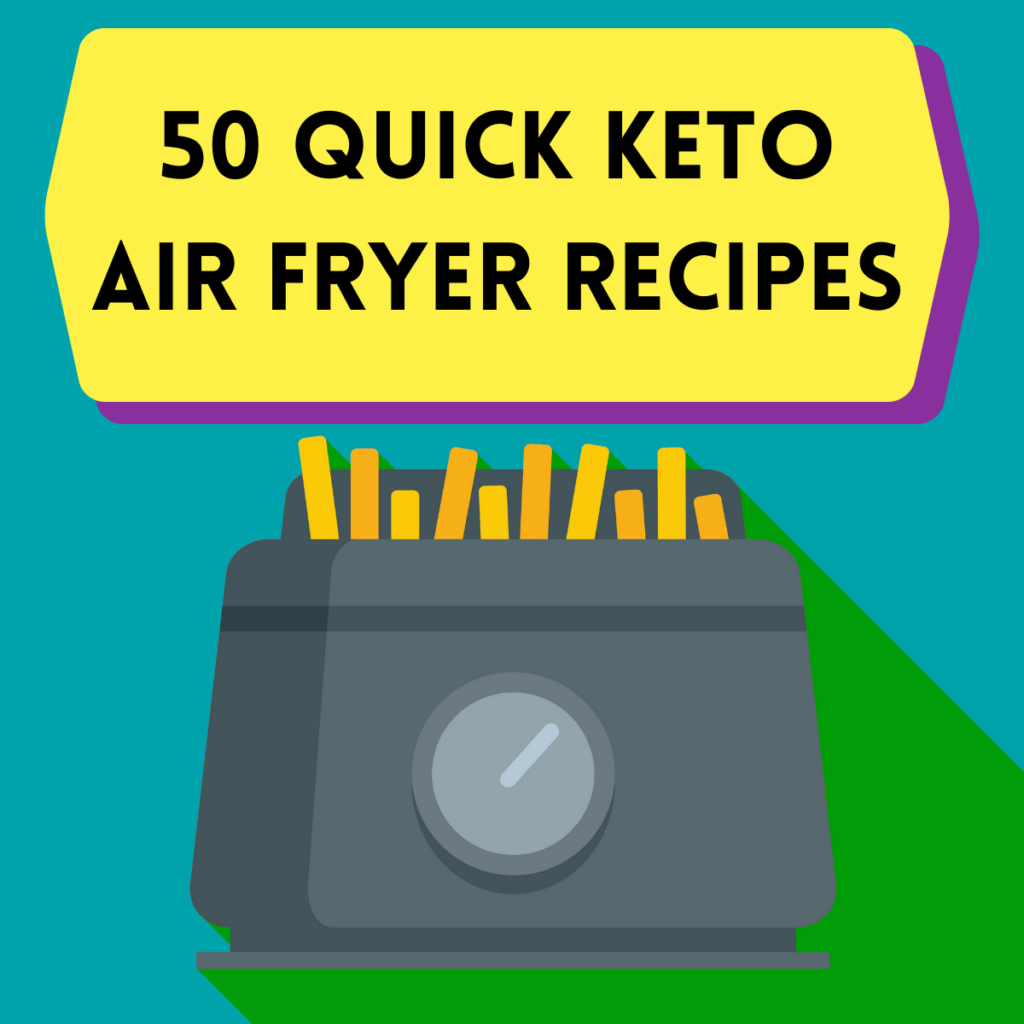 Jump to:
Greetings 👋
I have a familiar story that you may relate to. It is about something that happens to me far more often than I would like to admit.
I was using my air fryer, and my son said, "You know that's just a convection oven, right? Air fryer is just a new fancy new name for it.". I Googled it and doggone it, he was right! I hate being shown up by a 13-year-old who gets all his information from Youtube, but there it is.
I learned that these mini convection ovens work by surrounding foods with hot air to evenly cook every surface. This creates a crispy exterior, much like frying foods in oil except... without the messy oil. It's pure magic, is what it is.
☑️ Benefits of Using an Air Fryer
Low-Calorie Cooking- When you don't need to use oil to fry deep fry foods, you can save yourself a lot of calories. You can always opt to spray oil onto your food for a little extra fat and flavor, so you have the best of both worlds.
Variety of Uses- You can cook everything from meats to sweets to vegetables in an air fryer. If you can bake it, then you can air fry it.
Price- You can buy a good air fryer for about $100, so it is much more cost-effective than convection ovens which cost between $1,500 - $3,000.
Size- Air fryers take up about the same amount of counter space as an Instant Pot and are just as useful in cooking foods quickly.
Speed- Foods take between 25%-50% less time than cooking in an oven.
Clean-Up- Frying foods in oil is a hot mess. Plus, you have to do something with all that oil that you used. But all you need to do is wipe out the air fryer basket or throw it into the dishwasher.

💪 Why it's good for Keto
Air frying is excellent for Keto because you can cook so many different low carb foods quickly. Cooking foods in an air fryer won't lower the carb content, but it will reduce the calories considerably. And if you are a Keto dieter looking to increase your fat intake, just spray the foods with extra coconut oil or brush them with melted butter before air frying.
⏲️ How quick are the recipes?
Pretty darn quick! Each of these Keto air fryer recipes takes 30 minutes or less, from start to finish. Many of the recipes take less than 10 minutes, though, so you can make them in two shakes of a lamb's tail. And because the time in the air fryer is hands-off, you have time to make sides to go with your mains.
🧾 How to Use this Guide
This list of 50 quick Keto air fryer recipes can be searched two ways. It just depends on whether you are a visual learner or one who likes to read.
There are 5 sections: Beef, Poultry, Seafood, Pork, and Vegetables. Each section begins with a slideshow of the recipes with links in the title. Just swipe left on your phone or use the arrow buttons on your desktop. You can also choose the recipes from a list beneath the slides. The links are in the recipe titles there too.
All the recipes have the total time listed either next to the title or at the end of the description. So you can quickly decide if you have time to make each of the Keto recipes.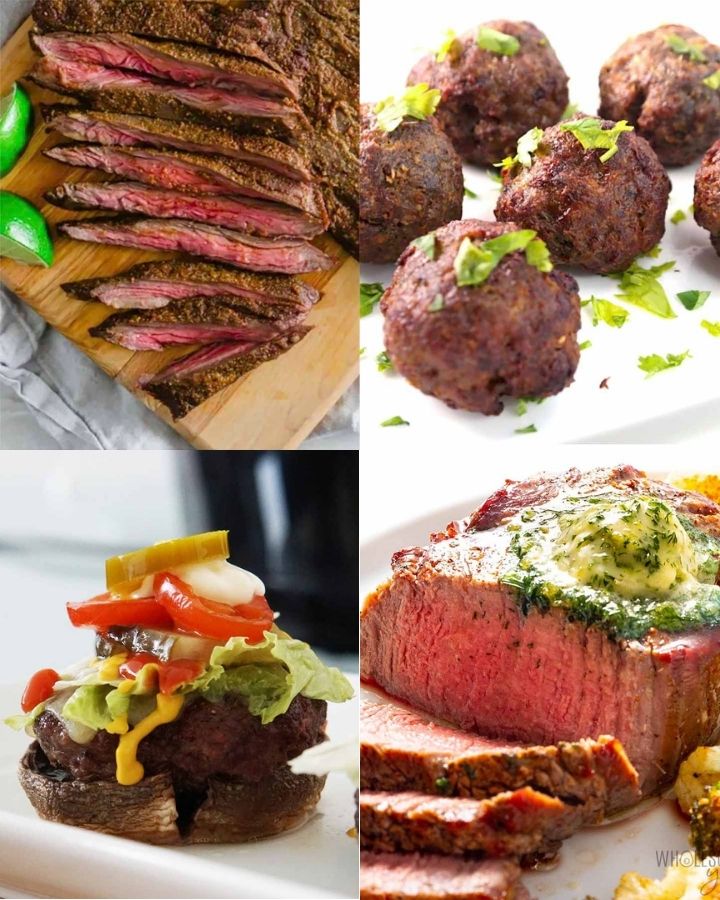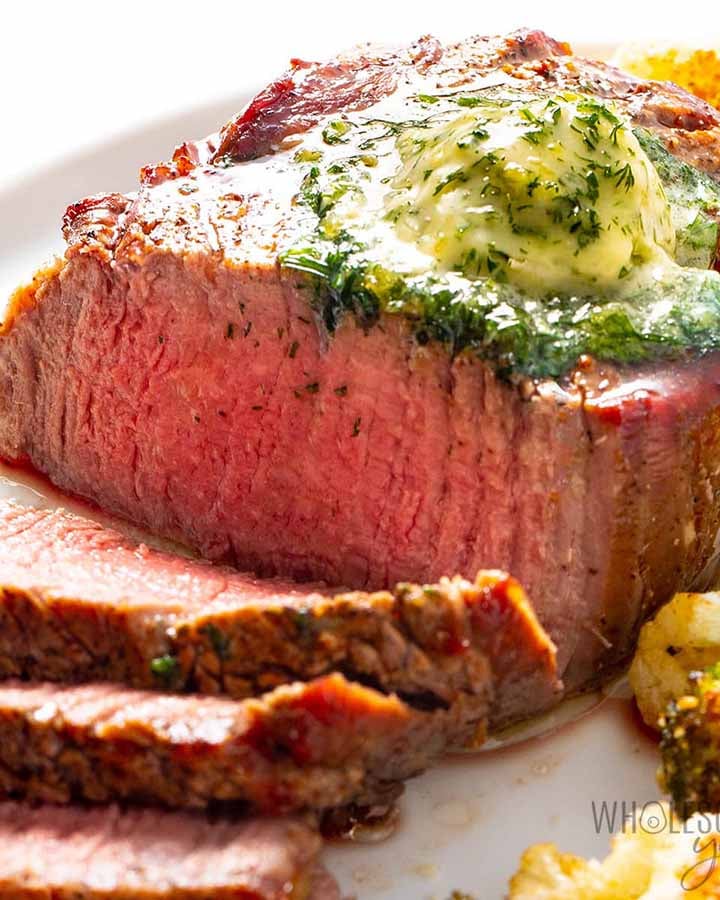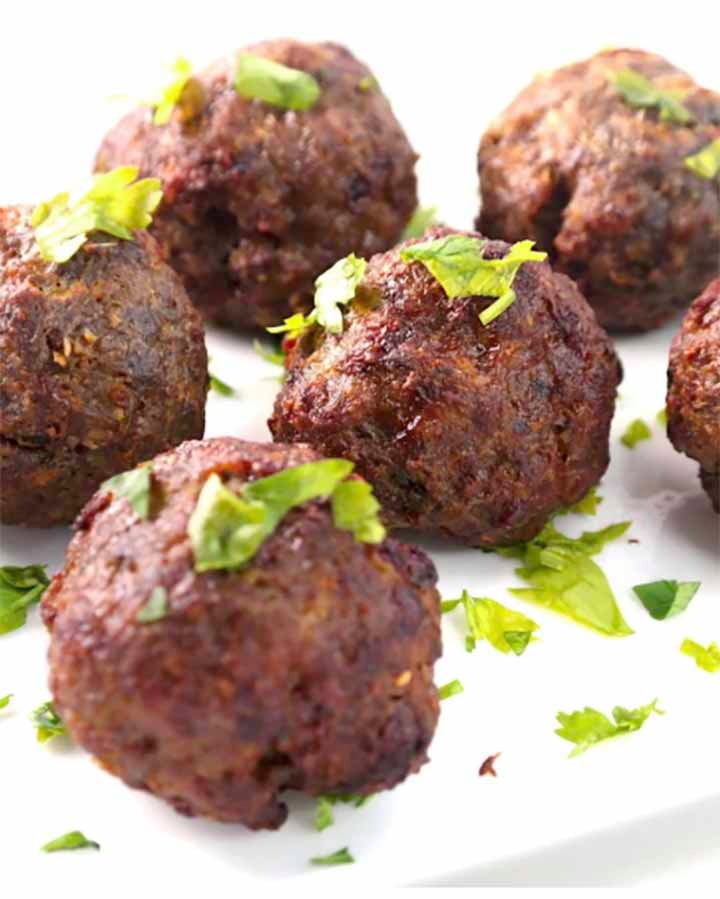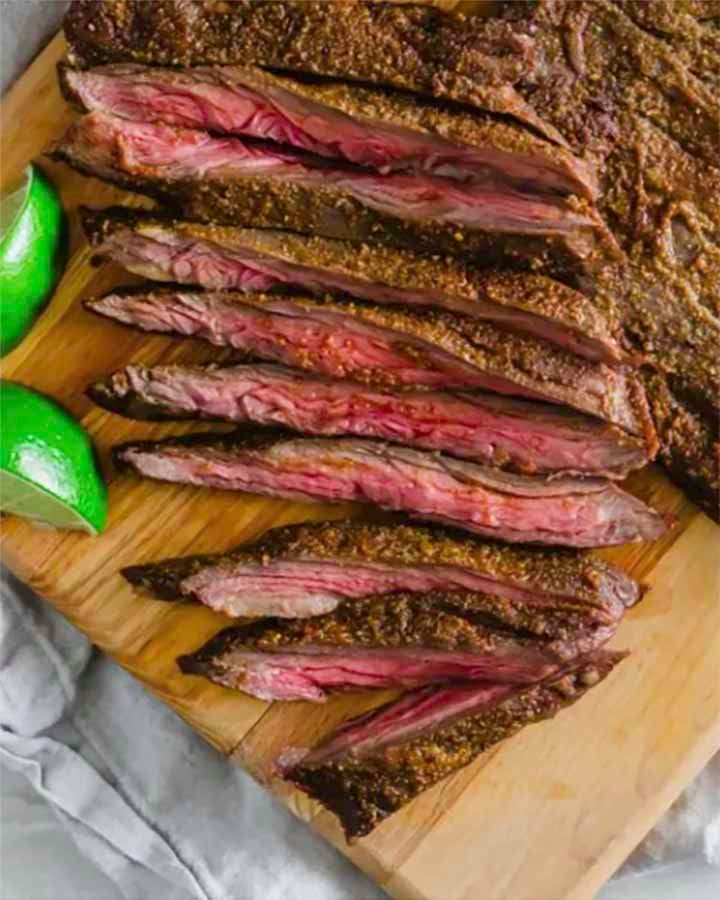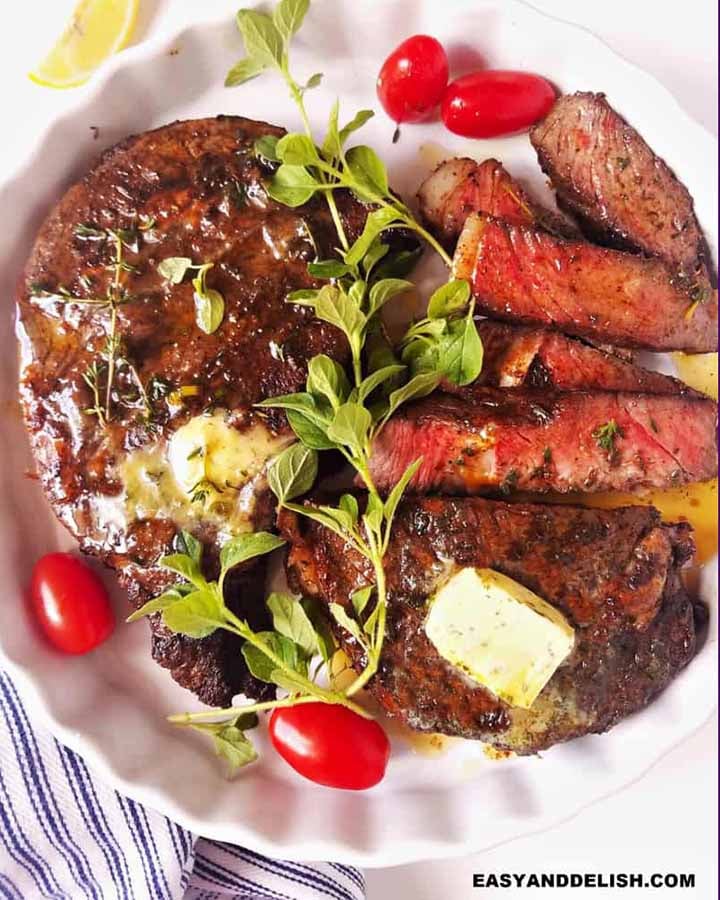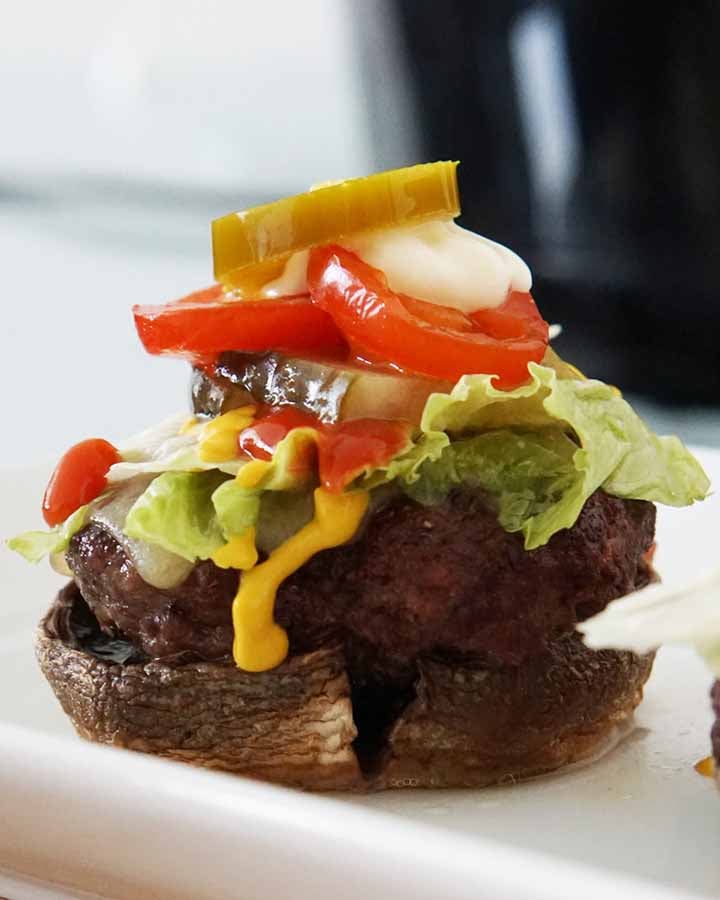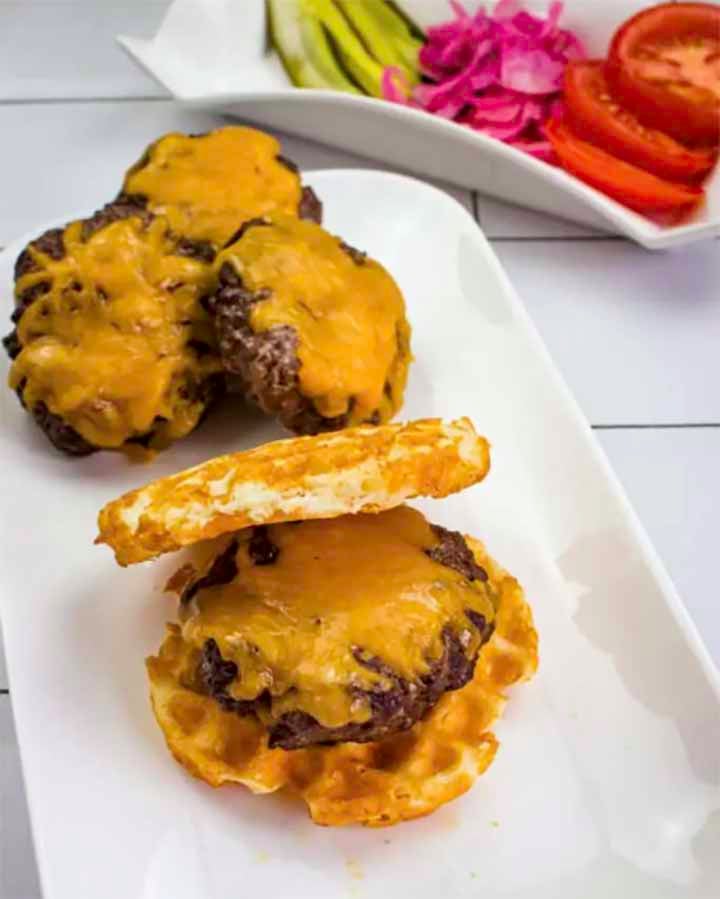 Hamburger-Stuffed-Mushrooms
🐄 Beef Recipes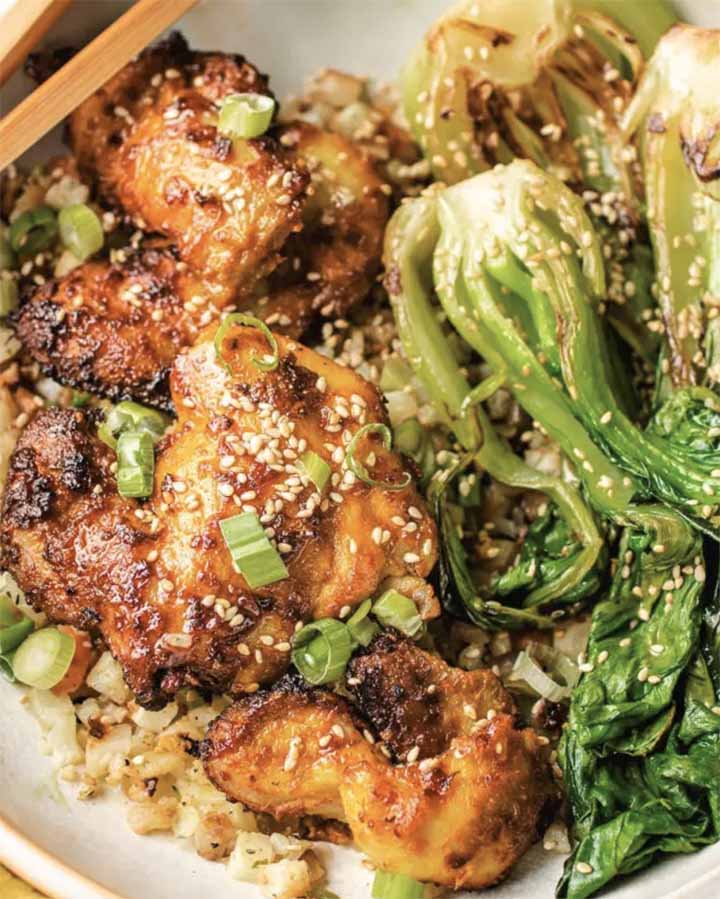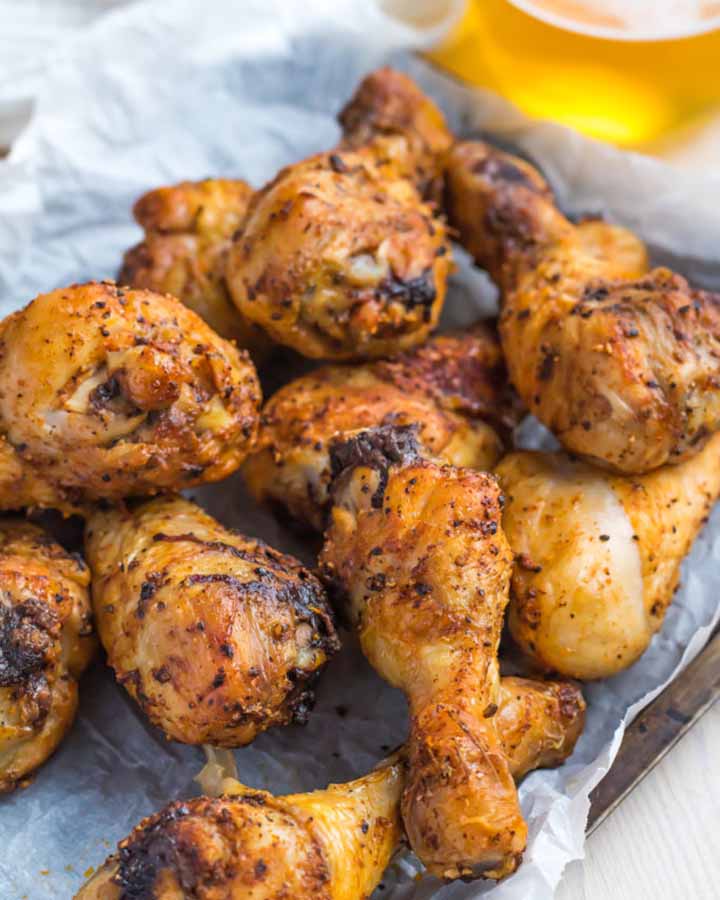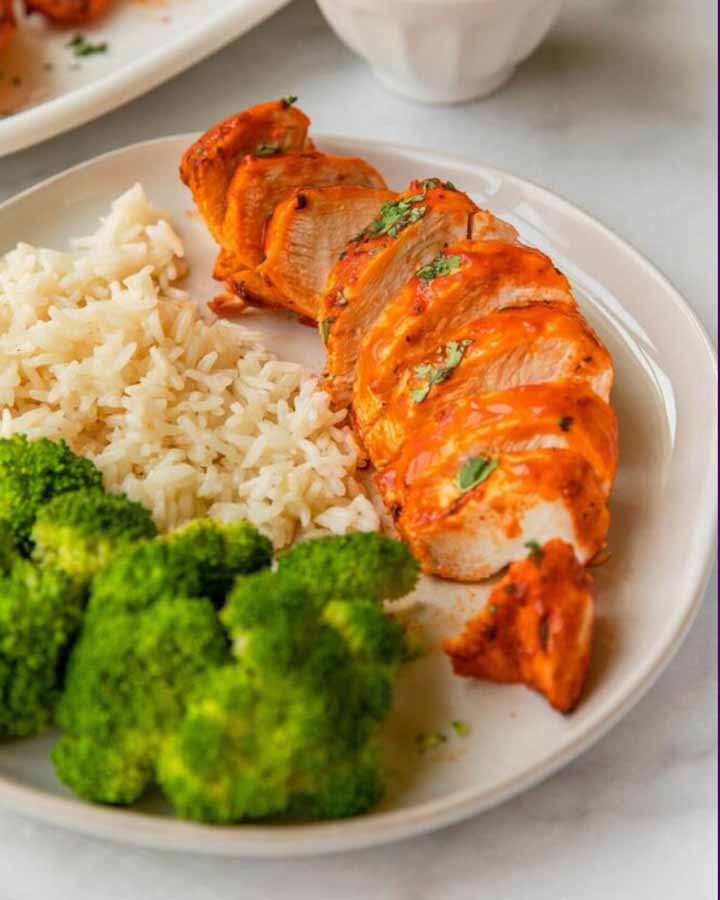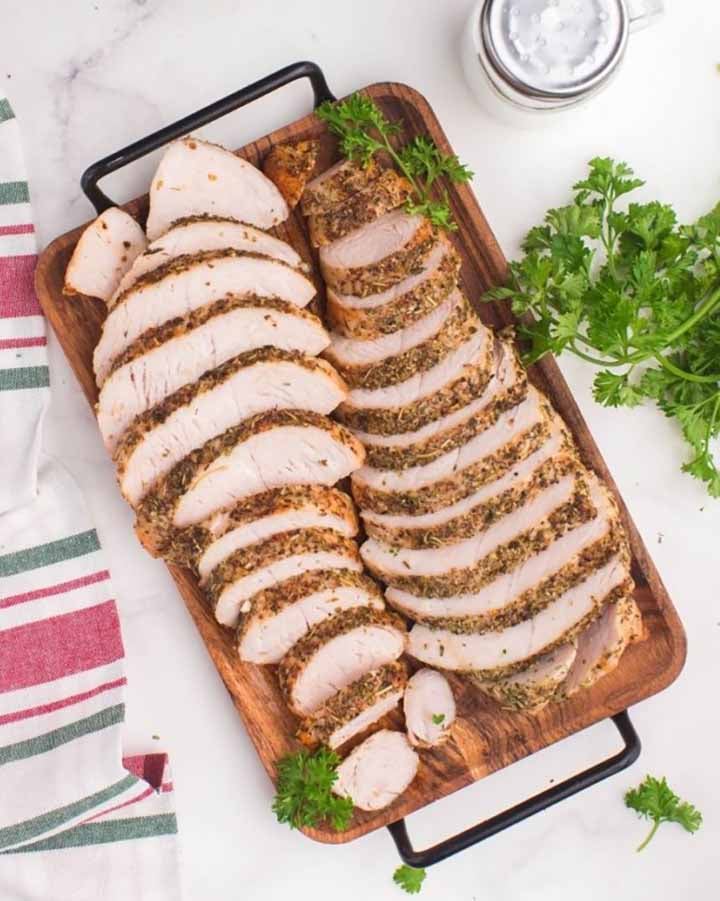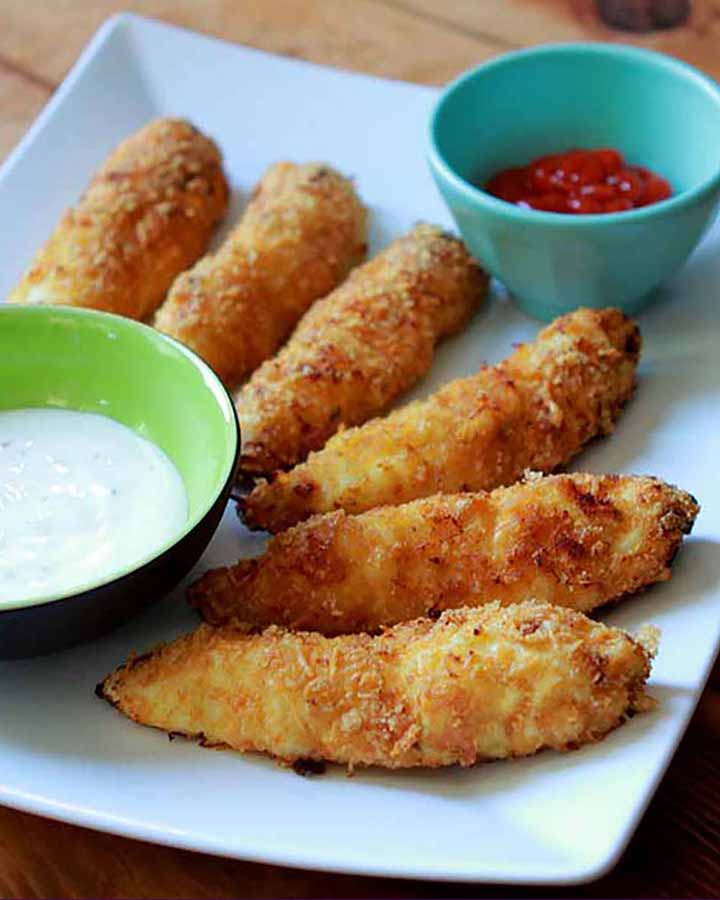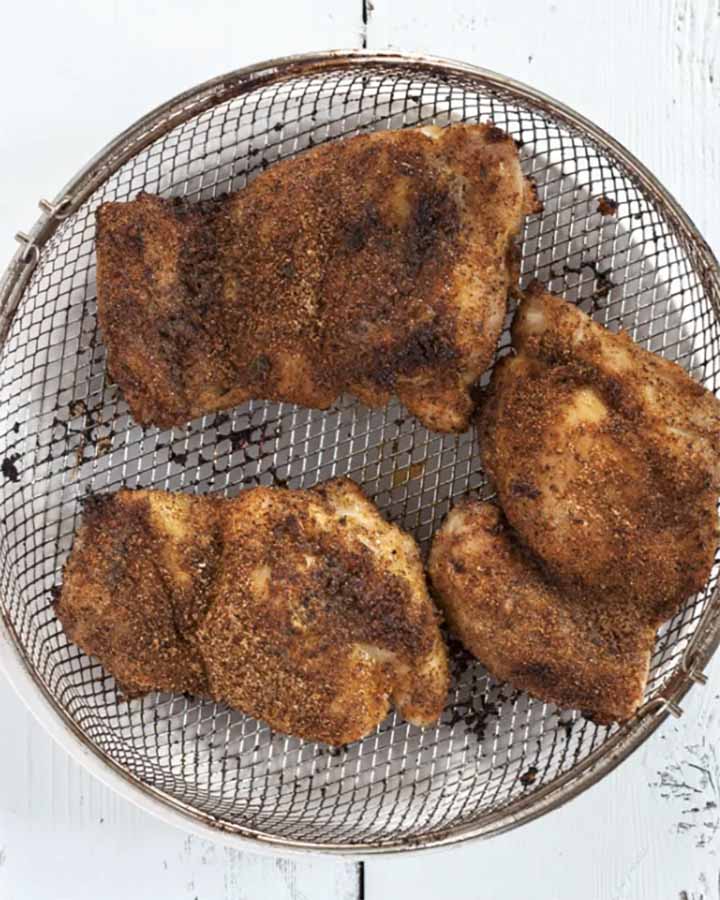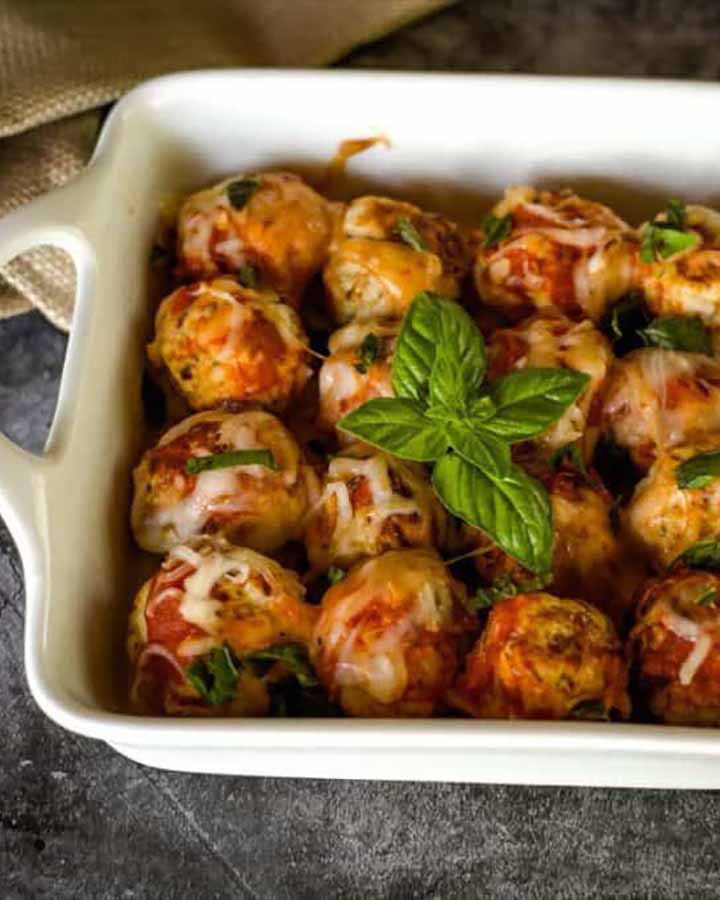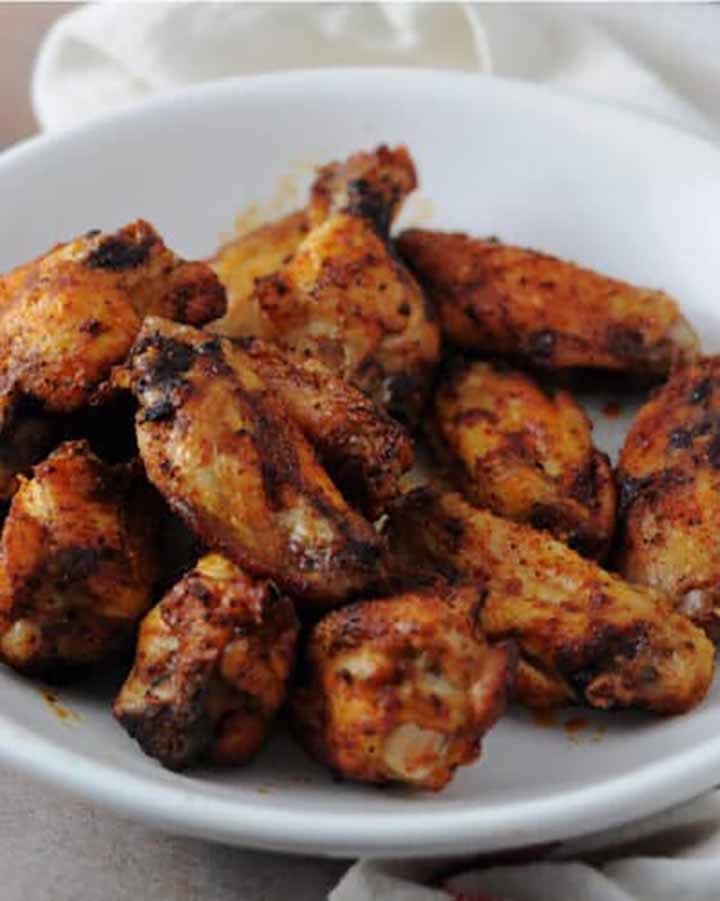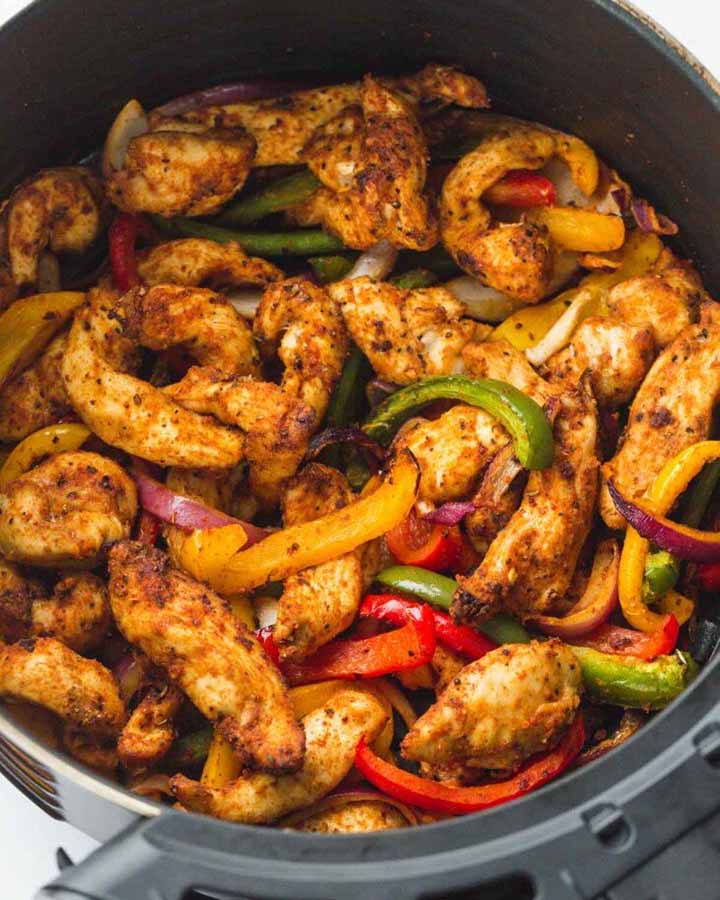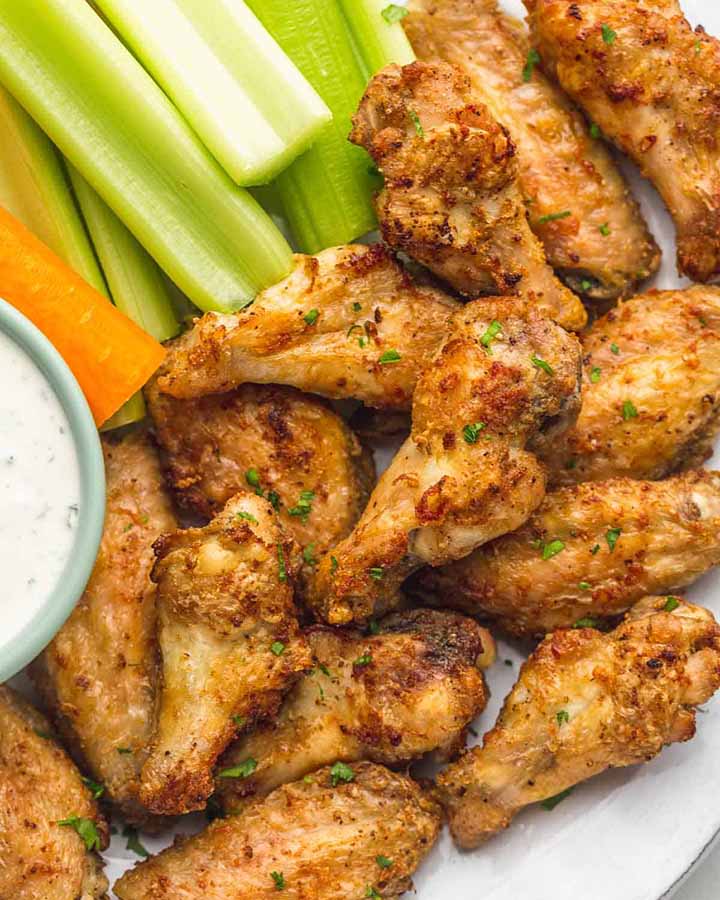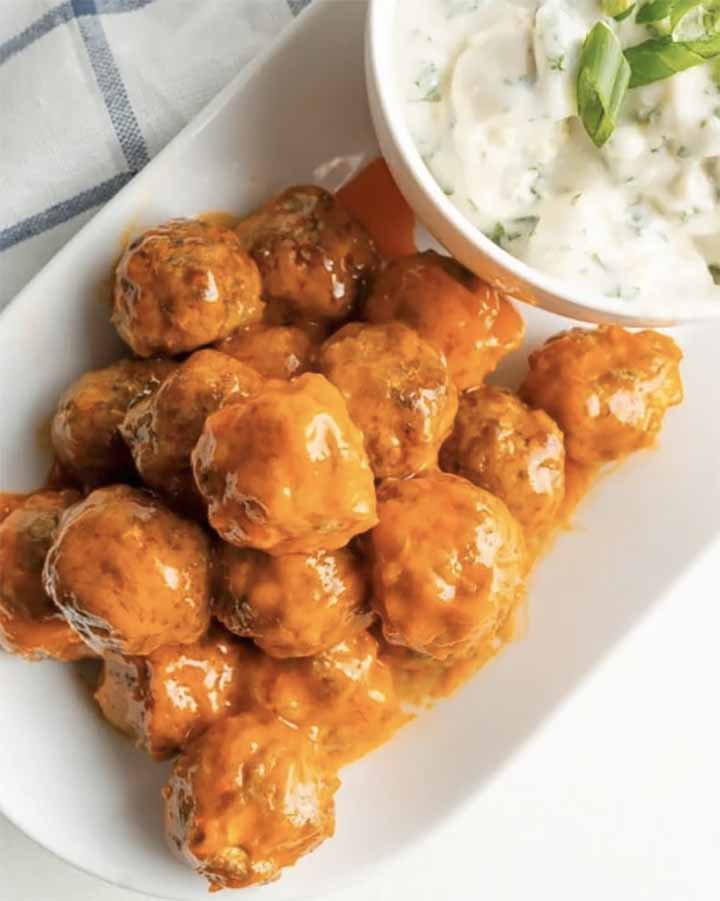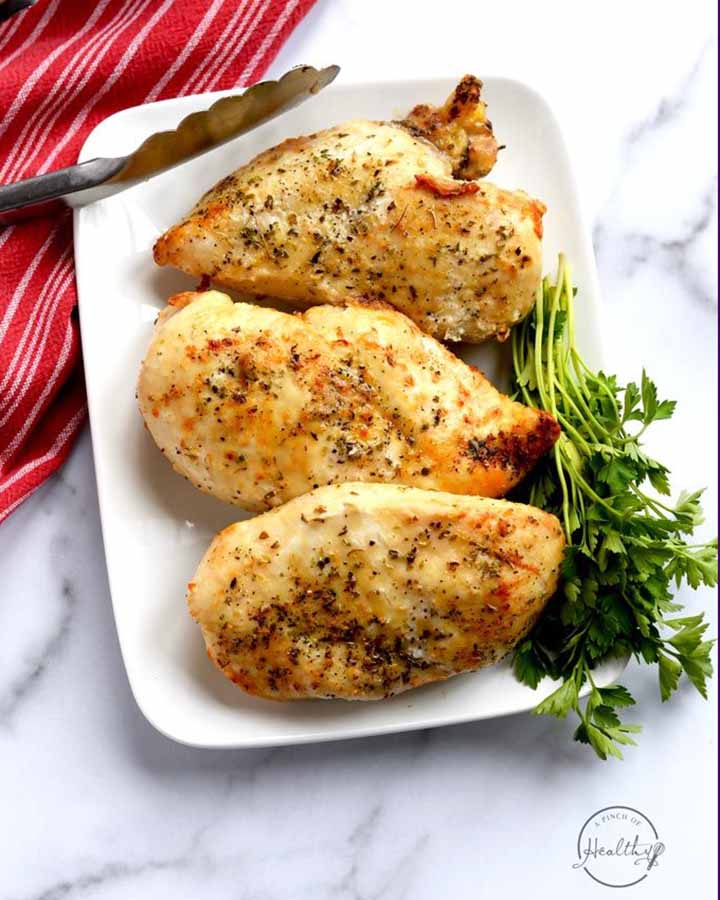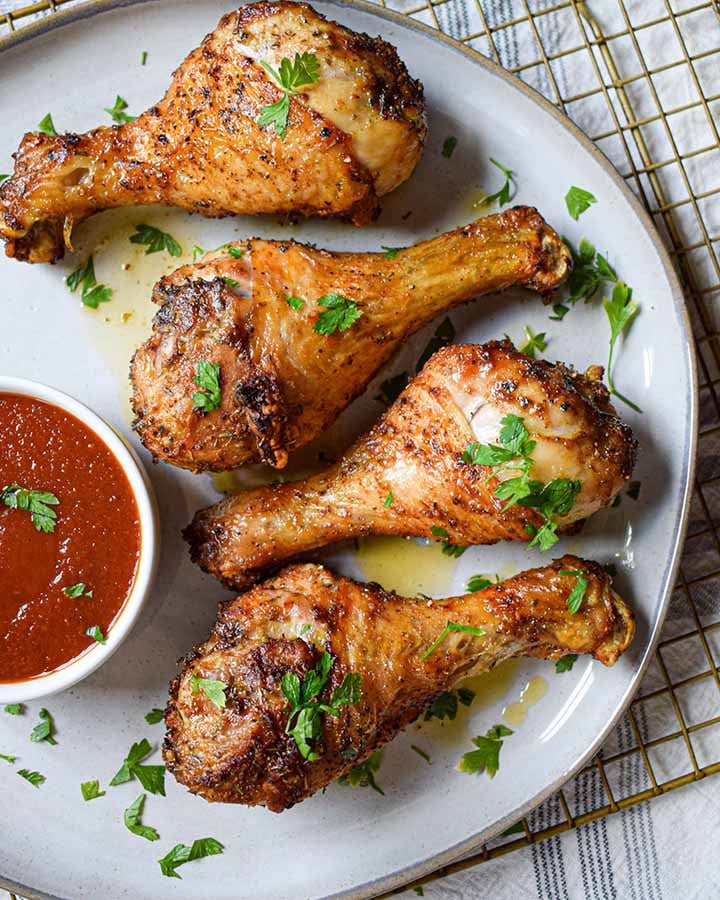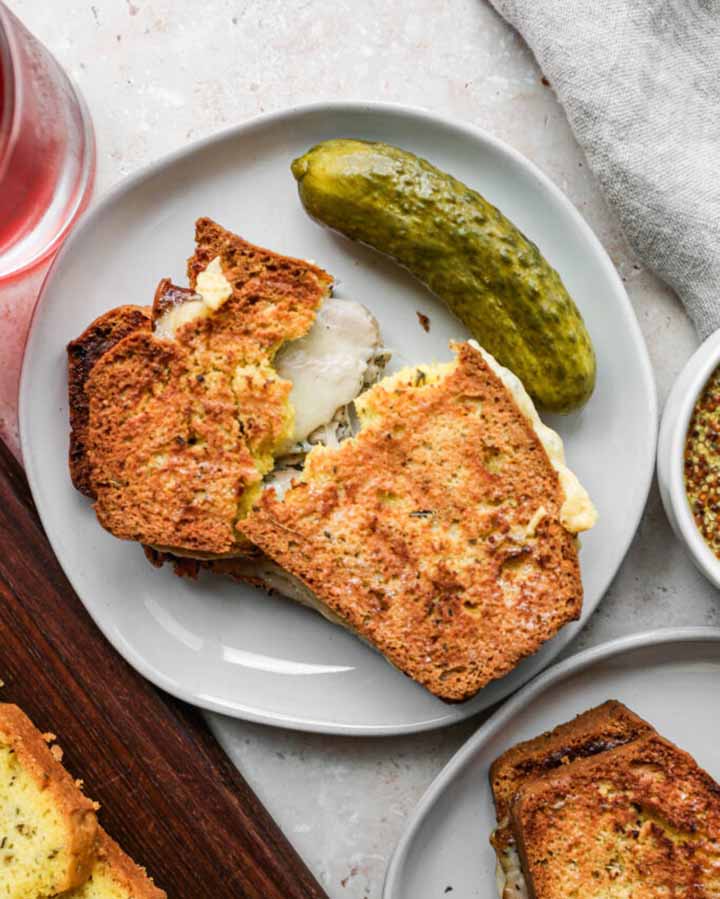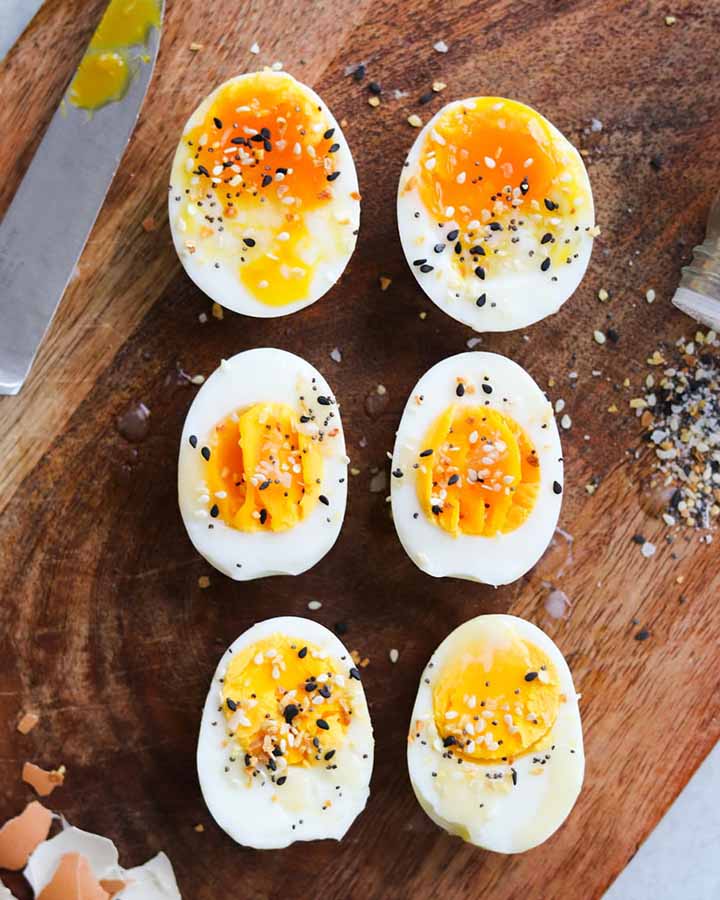 Poultry-Cover-Collage-Final
turkey tenderloin in air fryer
🐓 Poultry Recipes
Turkey Tenderloin- This turkey tenderloin contains zero carbs and is absolutely delicious! It is nearly all hands off cook time, so it's probably the easiest of the Keto air fryer recipes. 30 minutes
Thai Chicken Satay- This Thai chicken satay recipe is off-the-charts delicious! Thanks to a no chopping satay marinade, the chicken is super flavorful and bubbly delicious out of the fryer. 30 minutes
Buffalo Chicken Breasts- These healthy buffalo chicken breasts are moist, perfectly crispy, and super easy to make. You can use store-bought sauce or make your own homemade buffalo sauce with three simple ingredients. 20 minutes
Chicken Strips- This air fryer chicken tenders recipe is a childhood favorite made low carb. It's a crunchy munchy zero carb snack. 30 minutes
Adobo Chicken- This recipe for adobo chicken cooks up a beautifully seasoned main dish. Just whip up a batch of homemade spicy adobo seasoning using ingredients you likely already have in your cupboard. 28 minutes
Chicken Parmesan Meatballs- The flavors of chicken, parmesan, and herbs are delivered in meatball form for a crispy, moist dish. 25 minutes
BBQ Chicken Wings- A simple seasoning gives a BBQ flavor to these delicious chicken wings. And with one gram of carbs and one gram of fiber, they have zero net carbs per serving! 20 minutes
Chicken Drumsticks- The ultimate juicy chicken drumsticks recipe is right here! Absolutely packed with flavor and 0g net carbs, this easy chicken drumsticks recipe takes just minutes to throw together and is so simple. 25 minutes
Chicken Fajitas- Super easy and flavorful chicken fajitas can be made quickly! The chicken is succulent and bursting with flavor, and the peppers and onions are crunchy and delicious. A great dinner for busy mid-week nights! 20 minutes
Crispy Chicken Wings- Extra crunchy chicken wings are so easy and quick, a perfect snack for every get-together! 20 minutes
Buffalo Turkey Meatballs- These turkey meatballs are tossed in buffalo hot sauce for a quick and easy party appetizer. Both Keto and gluten-free, these meatballs can also be used in soups, salads, sandwiches, and more. 20 minutes
Herb Encrusted Chicken Breast- The best basic air fryer chicken breasts are great with a couple of simple sides for a quick dinner, and they also work great for meal prep. 22 minutes
Chicken Legs- These chicken legs are the best chicken legs you will ever have! Seasoned to perfection, they come out perfectly juicy with crispy golden skin. As an added bonus, they are naturally compatible with Whole30 and Paleo diets. 25 minutes
Turkey Sandwich- This gluten-free and low carb turkey sandwich recipe is perfect for an easy lunch. It makes a grilled turkey and cheese sandwich in minutes that is perfectly crisp on the outside and melted on the inside. 15 minutes
Hard Boiled Eggs- It's as easy as can be to make either hard-boiled, soft-boiled, and jammy eggs. Learn how to do it right, with all the tips and tricks to get your eggs exactly how you like them! 19 minutes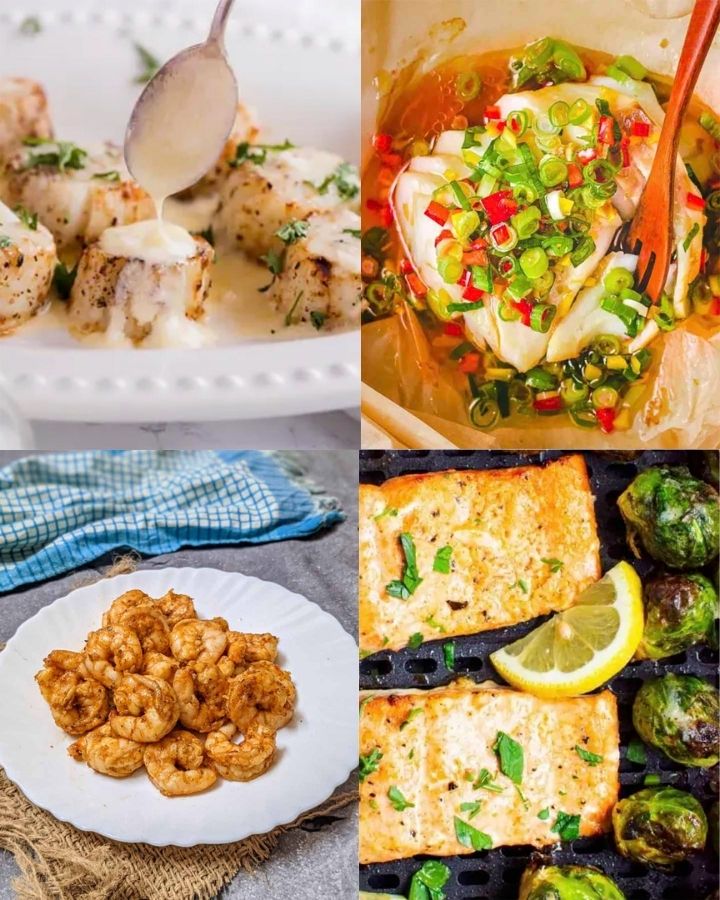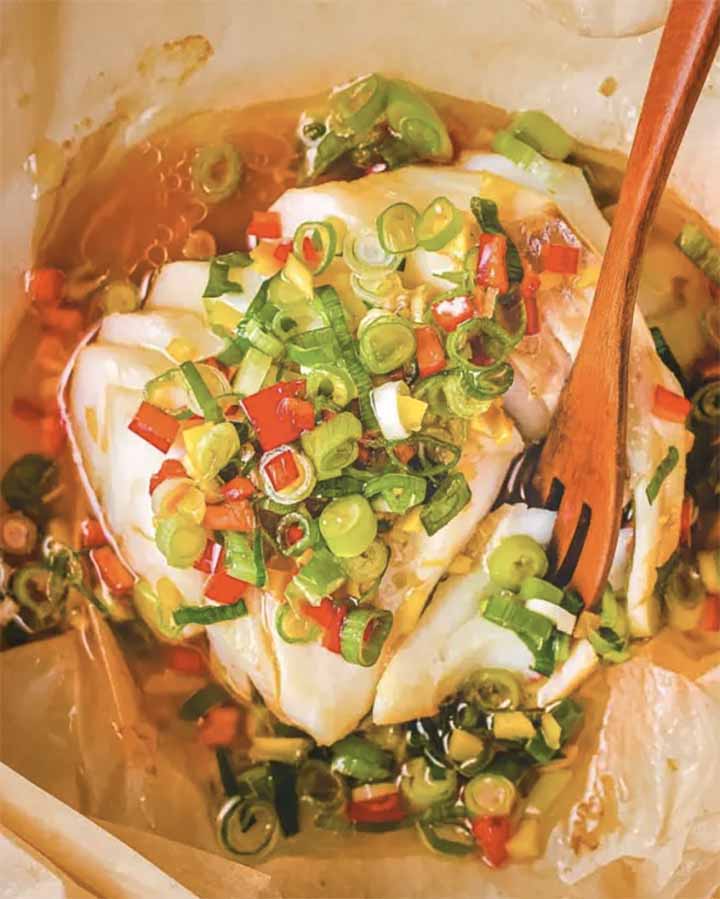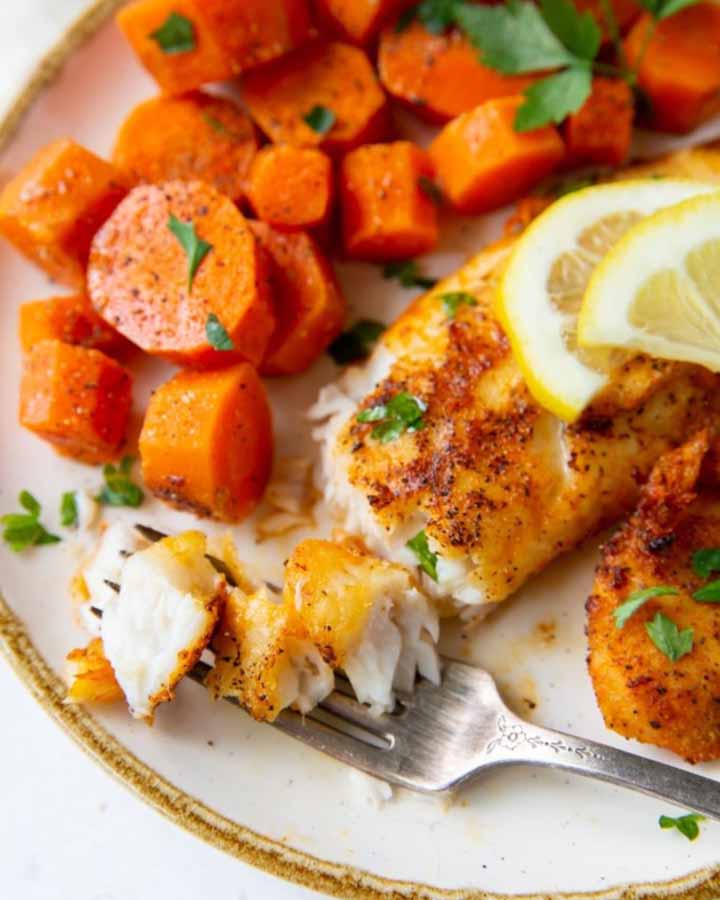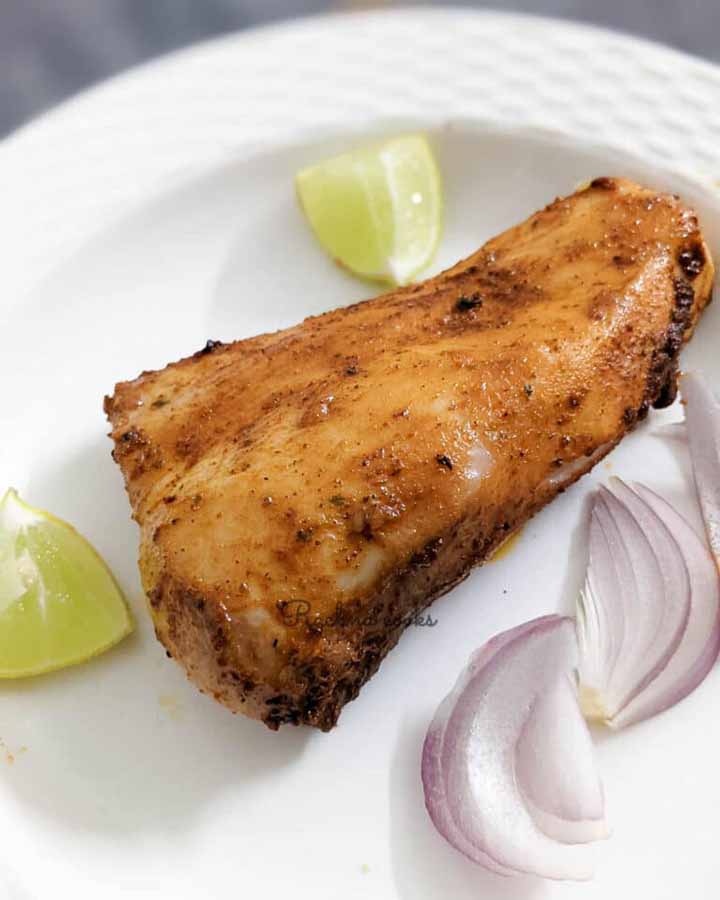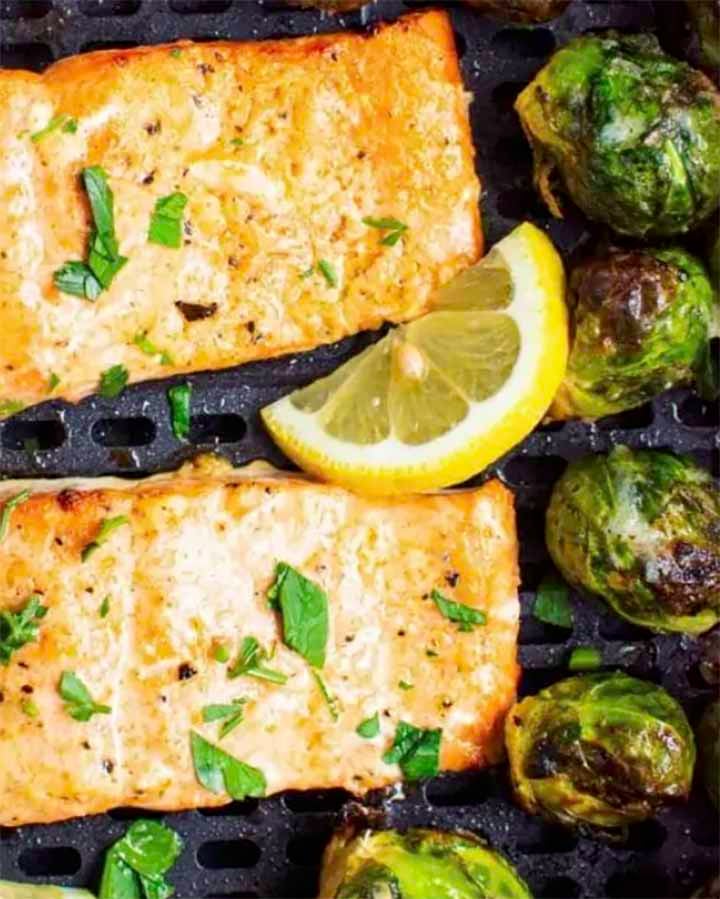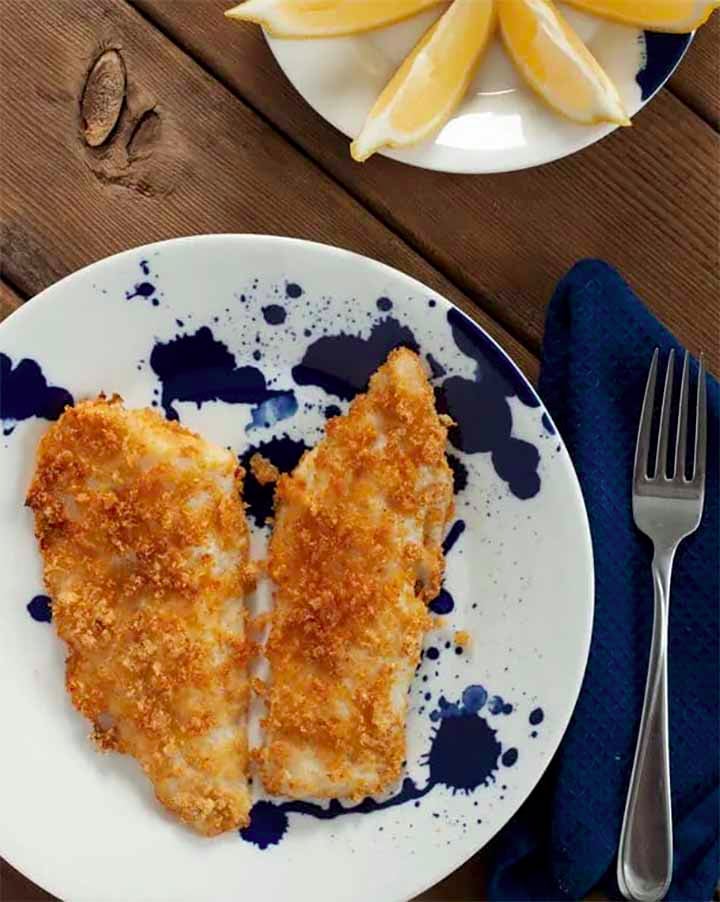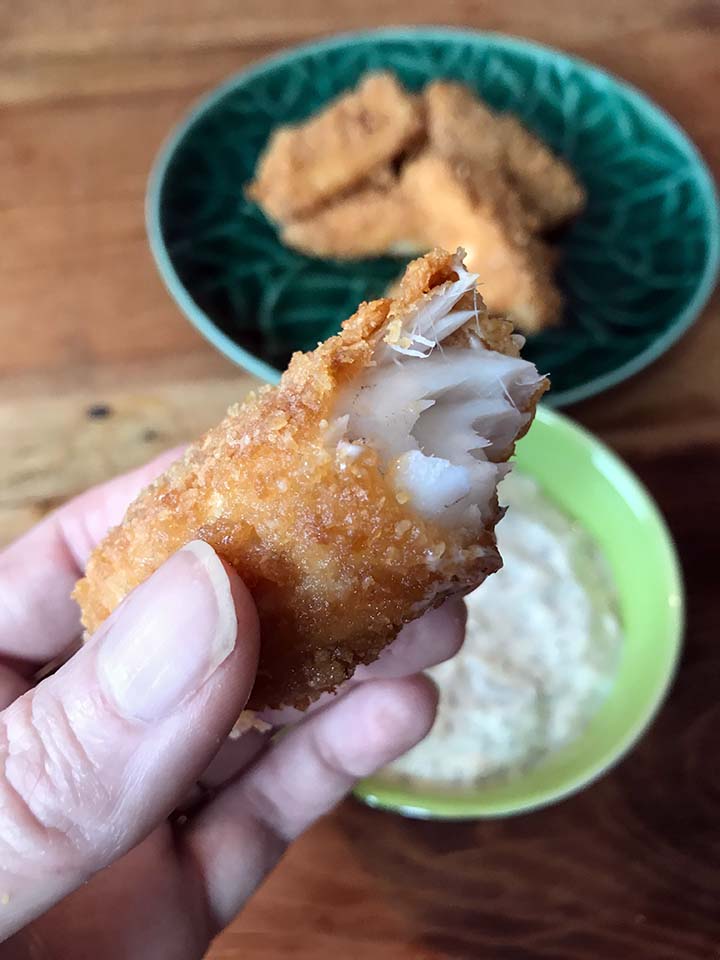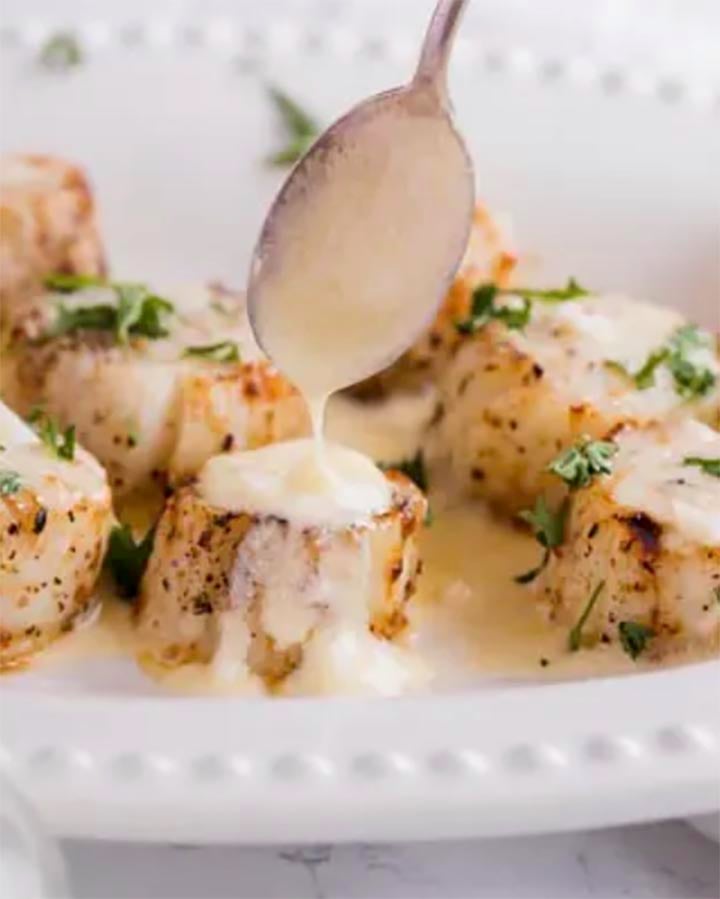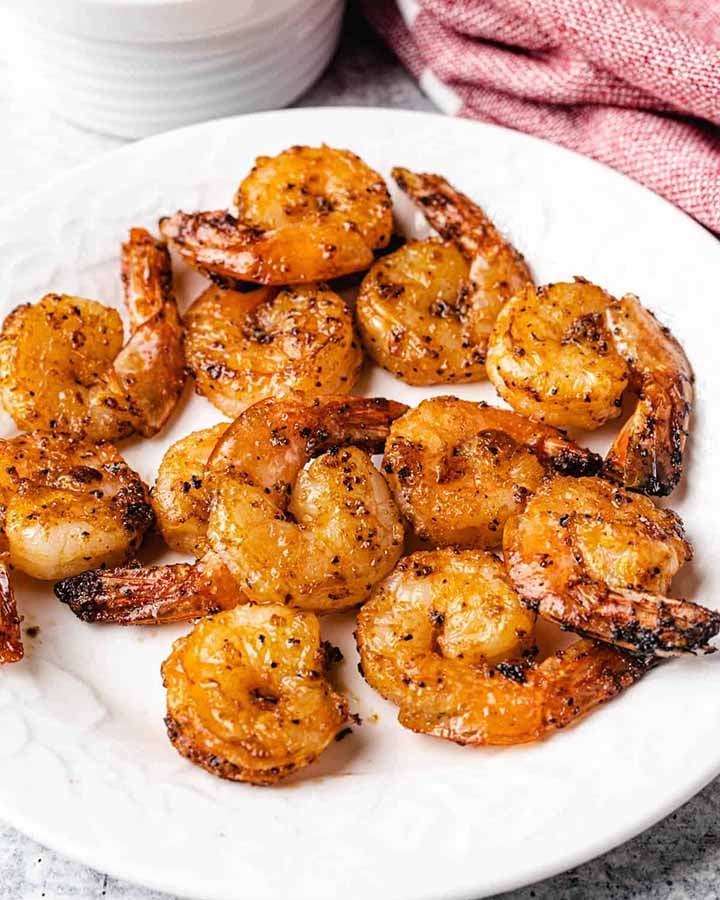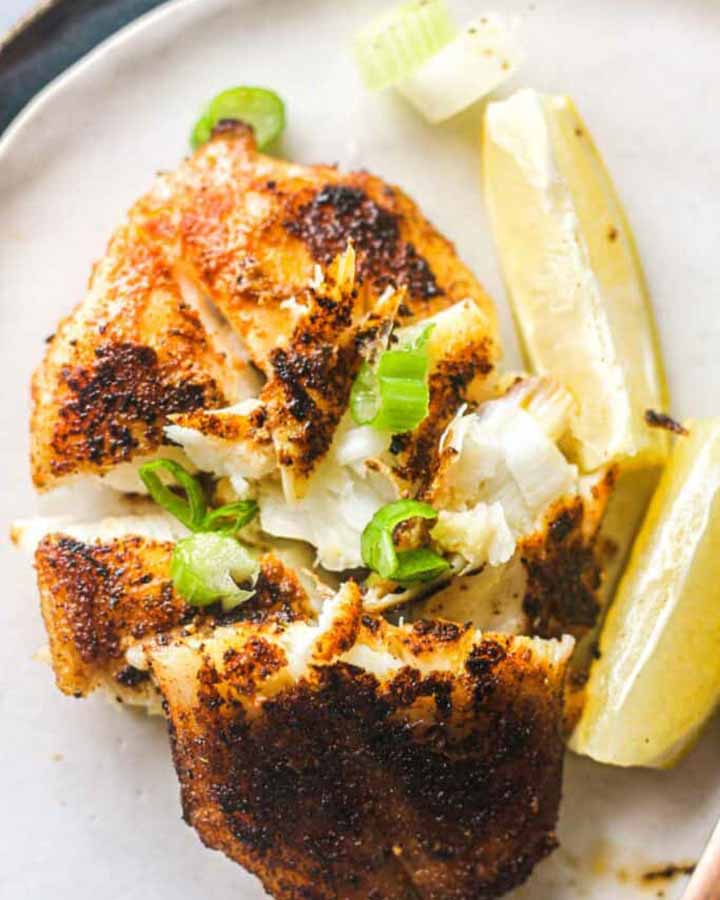 Salamon-and-Brussel-Sprouts
Air Fryer Keto Fish Sticks
🐟 Seafood Recipes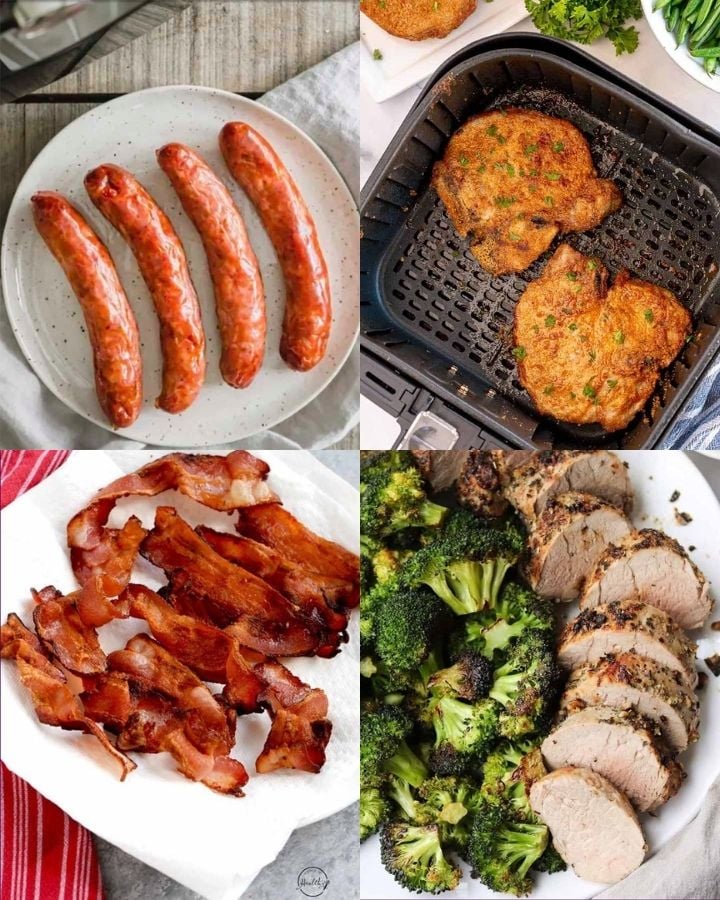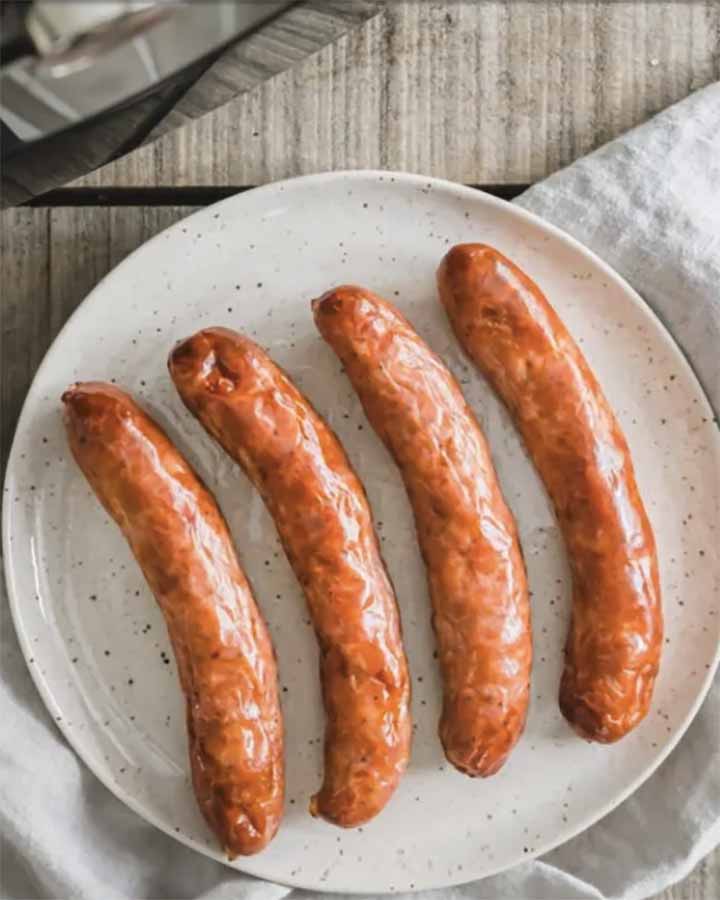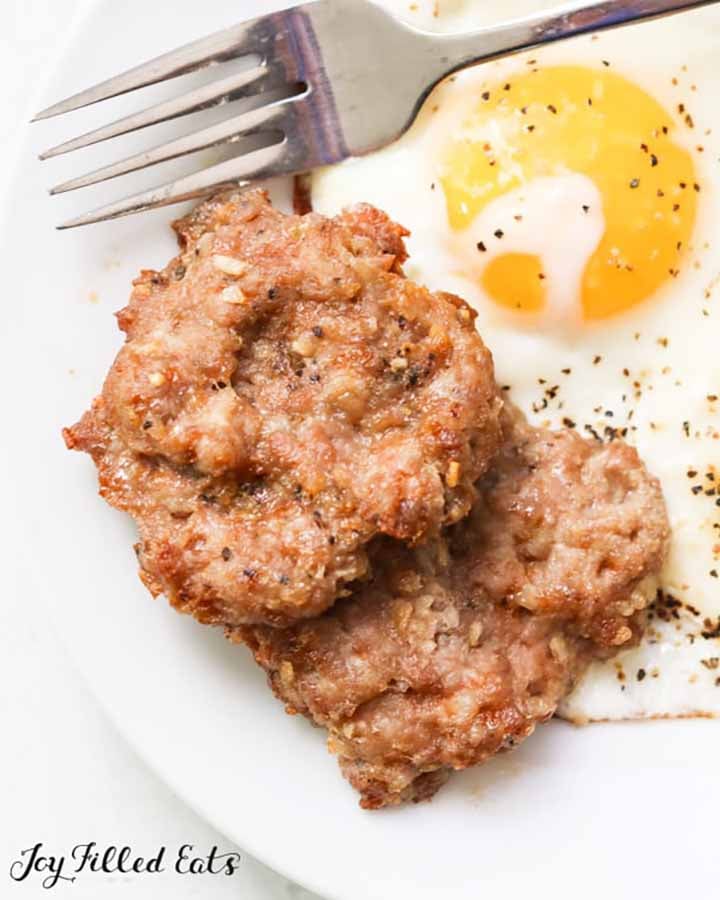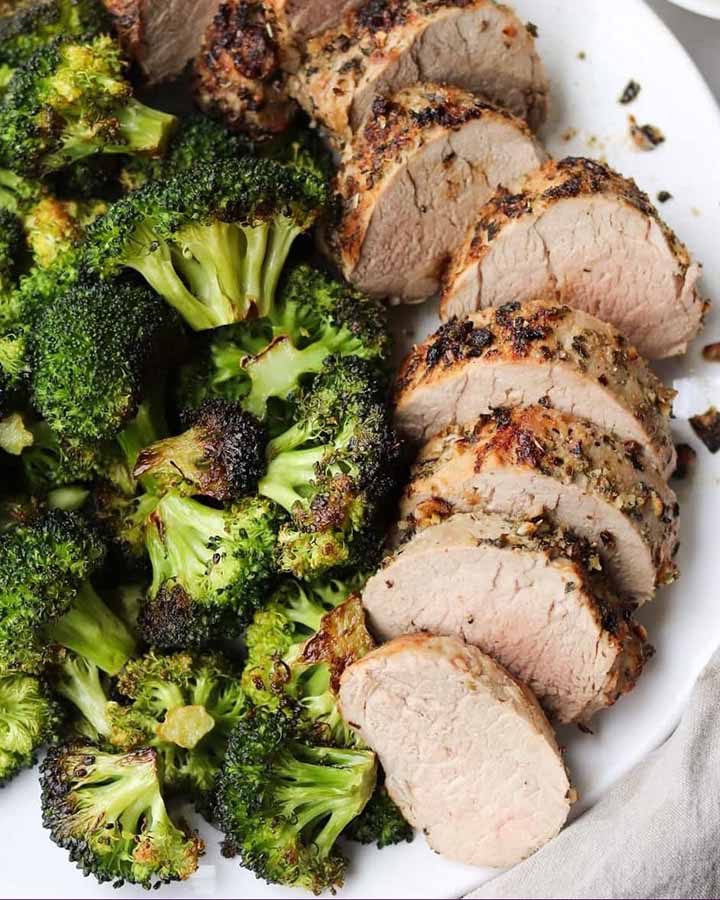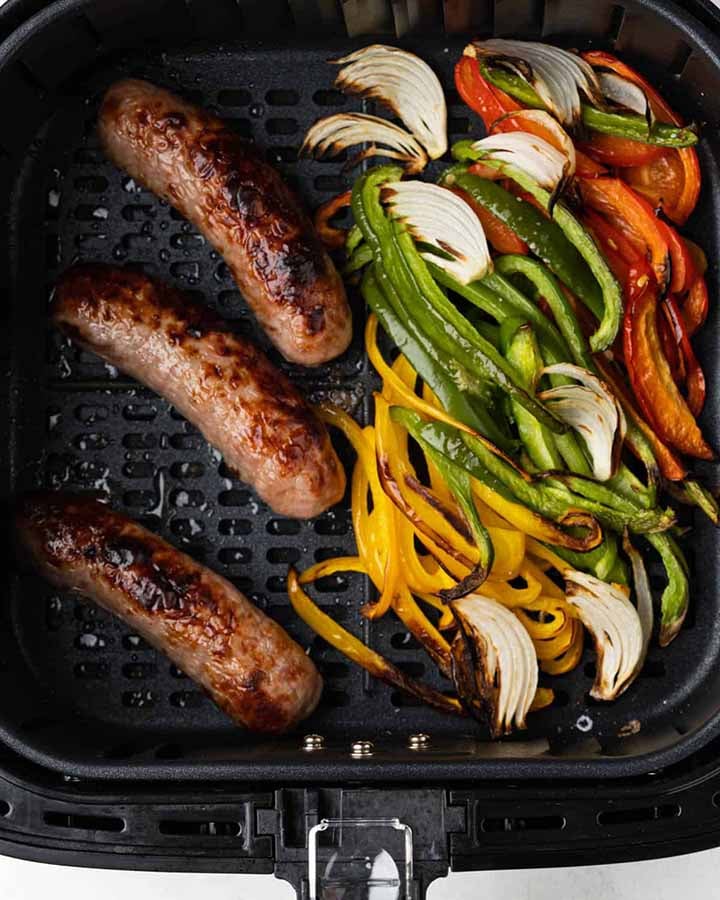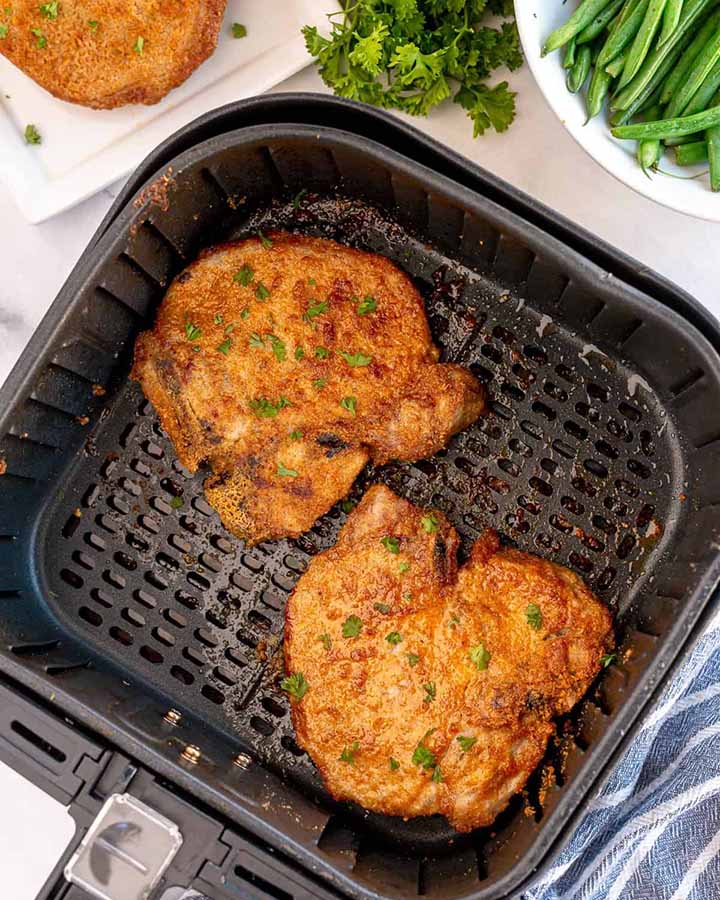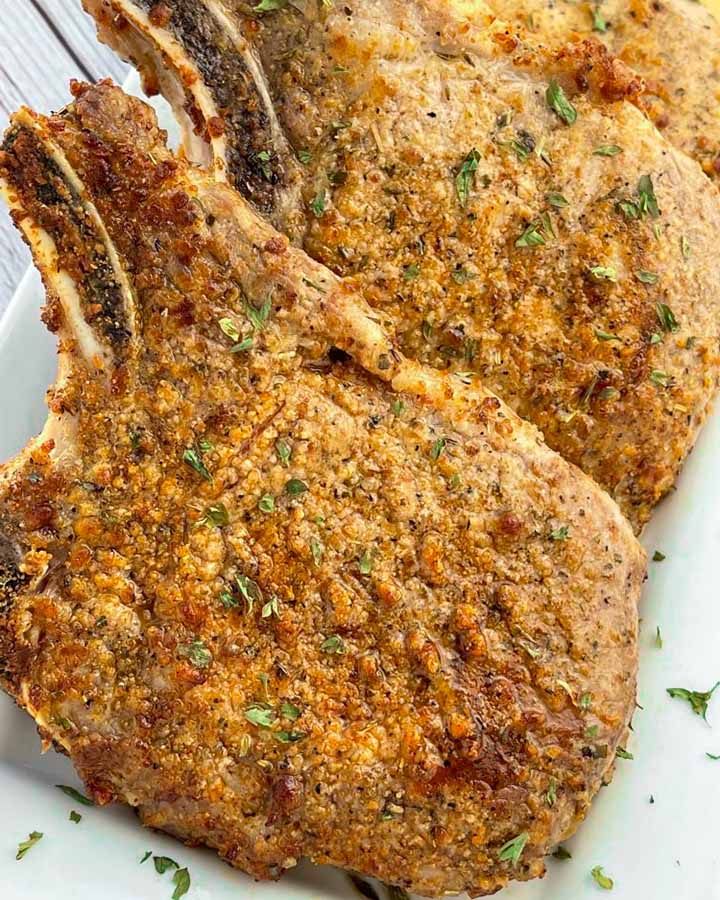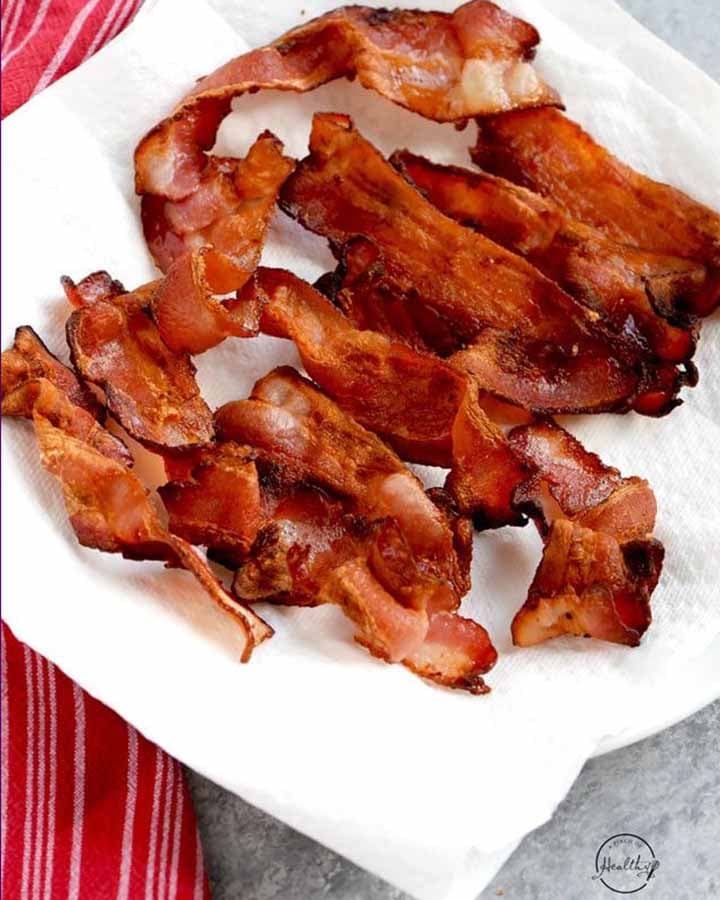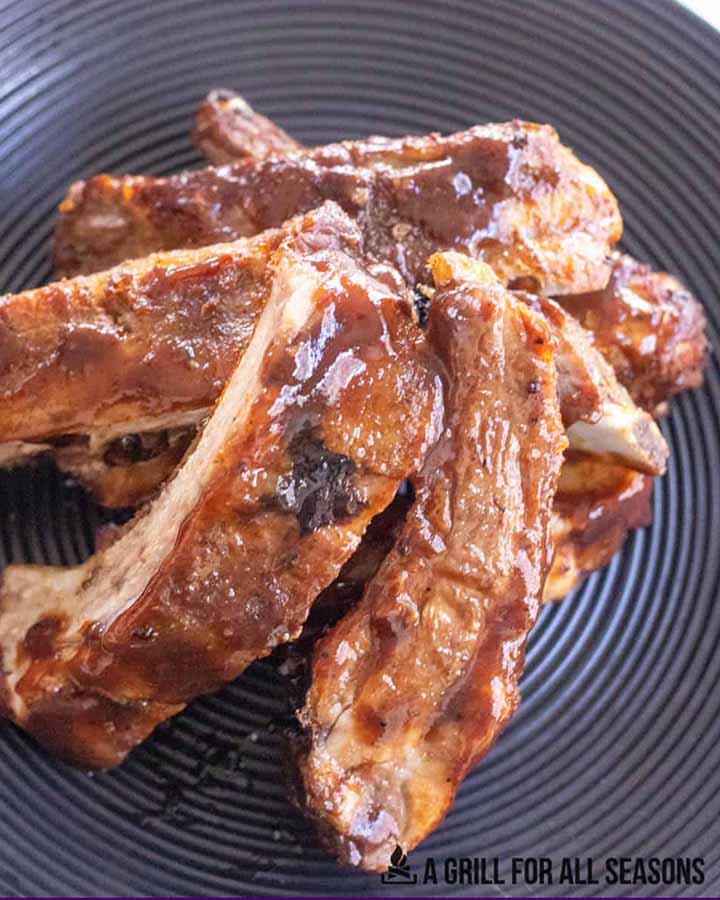 🐖 Pork Recipes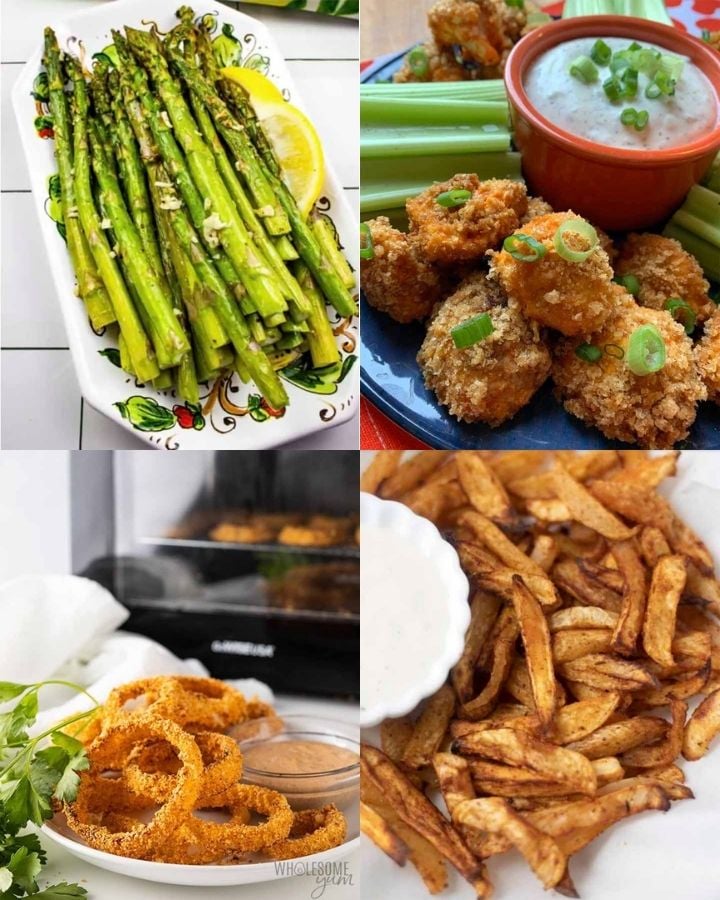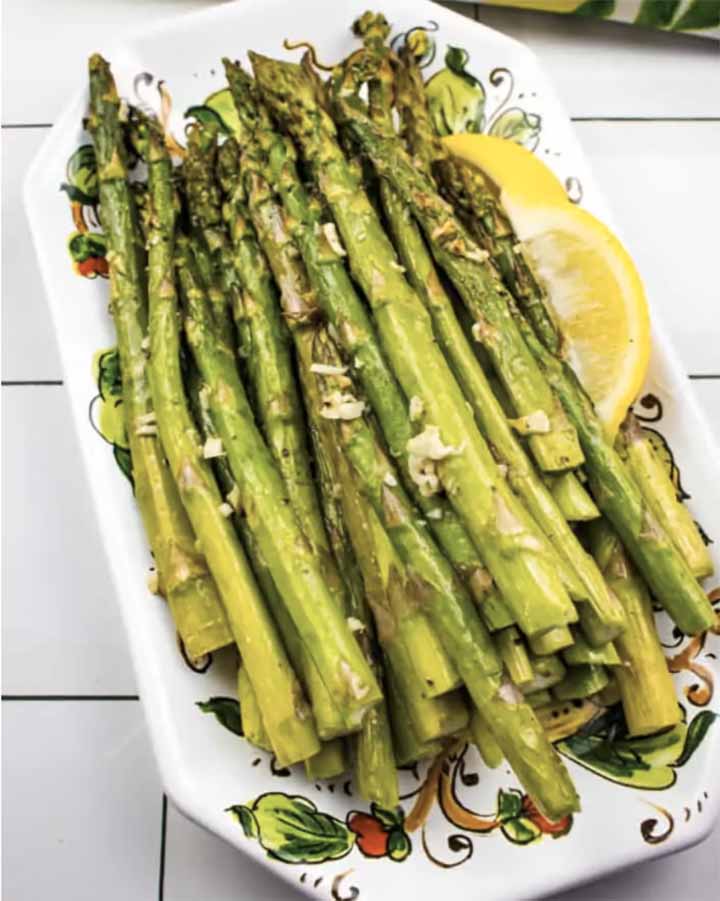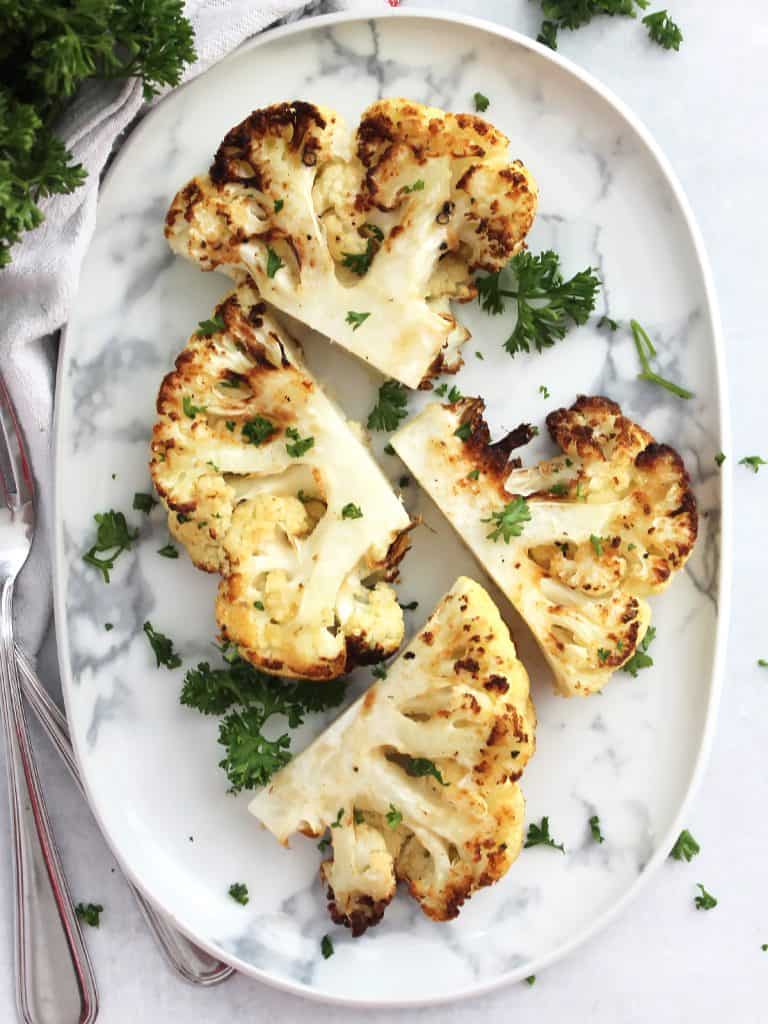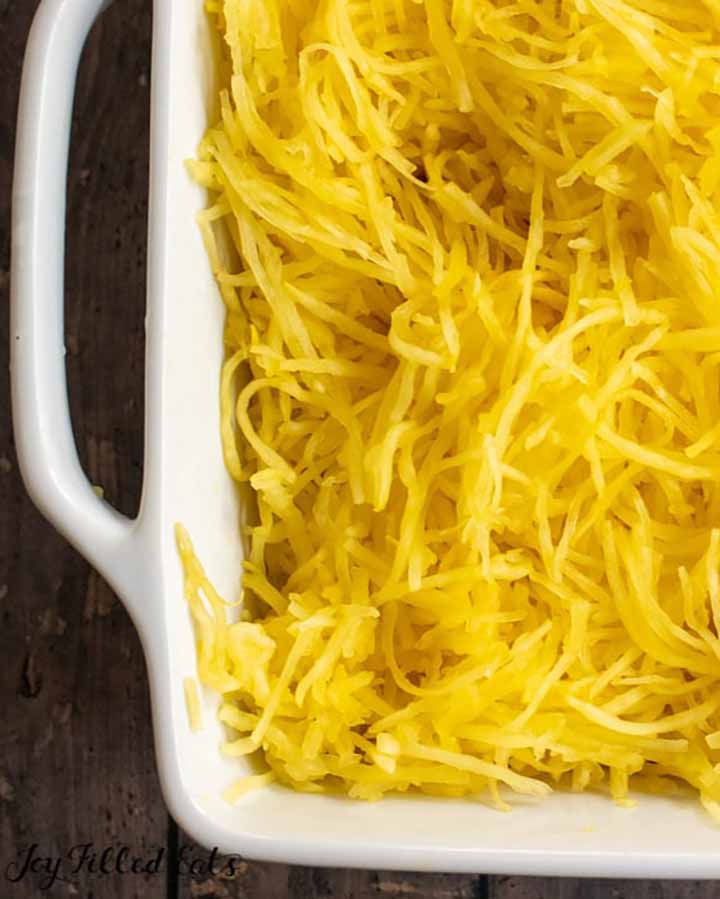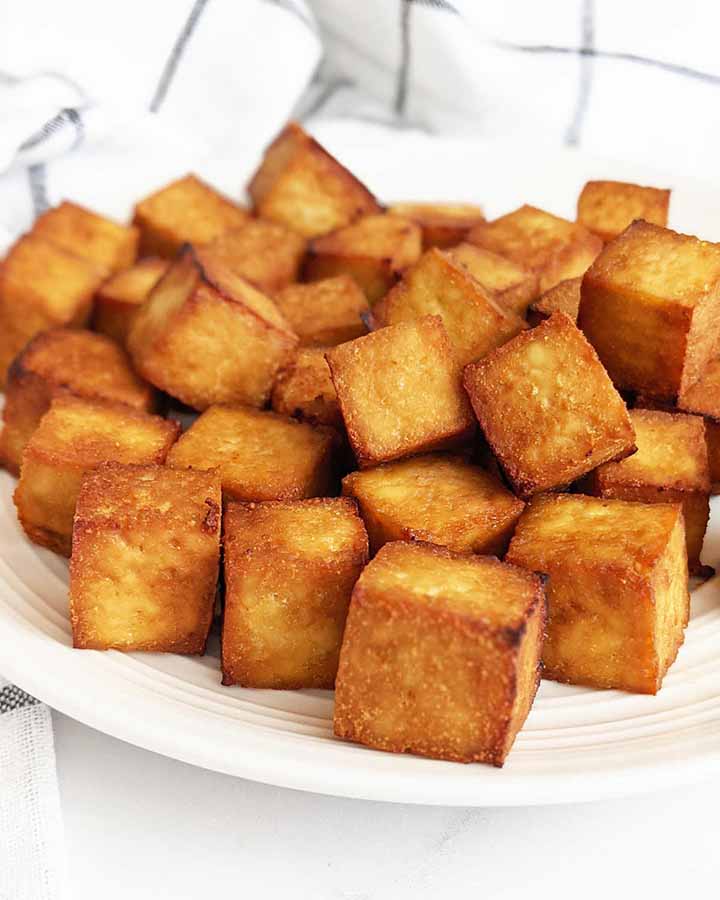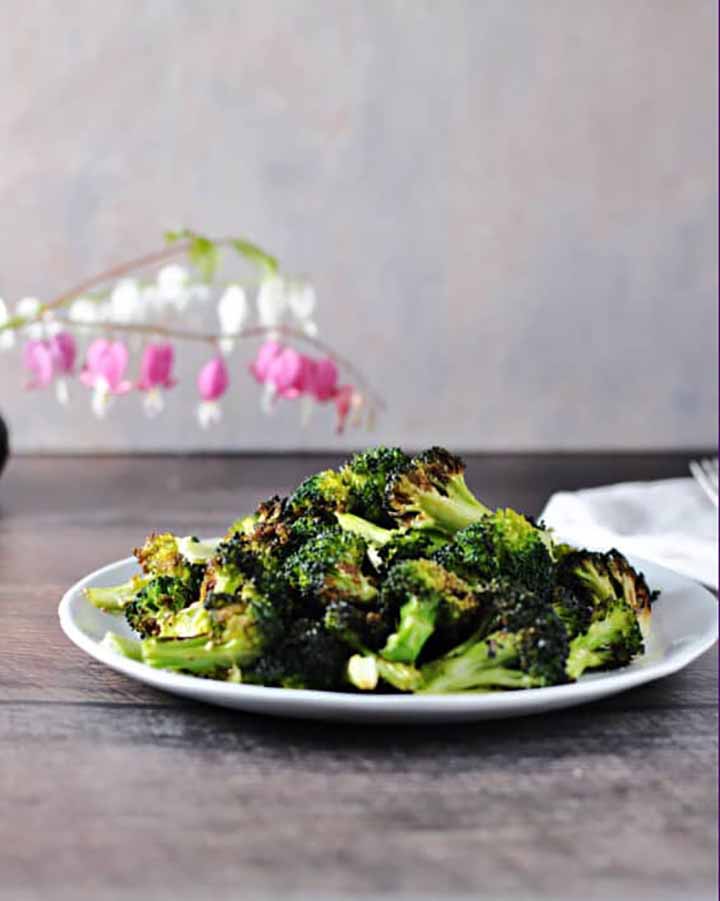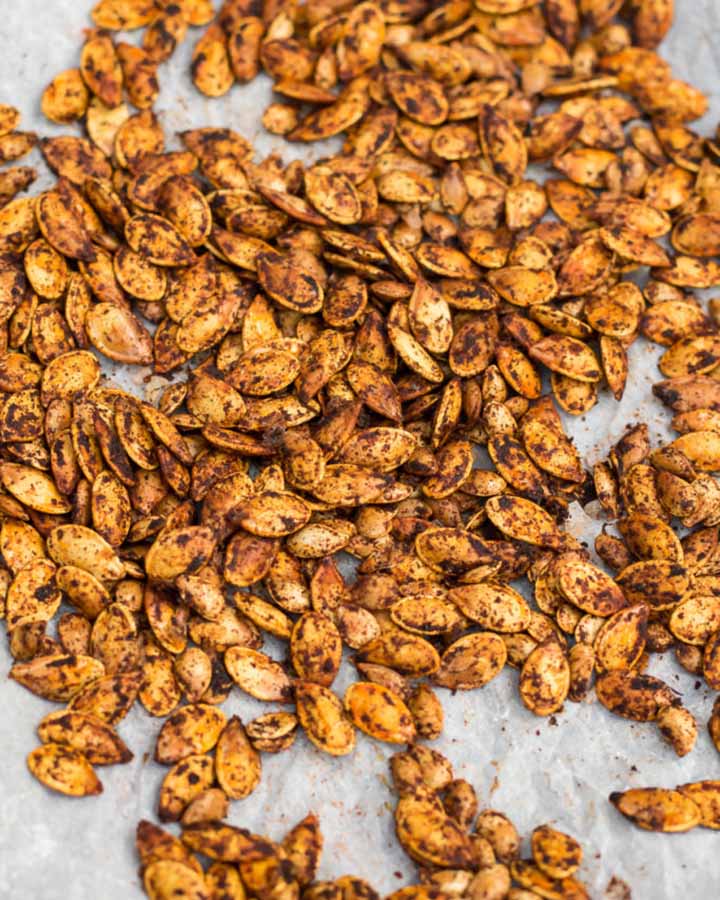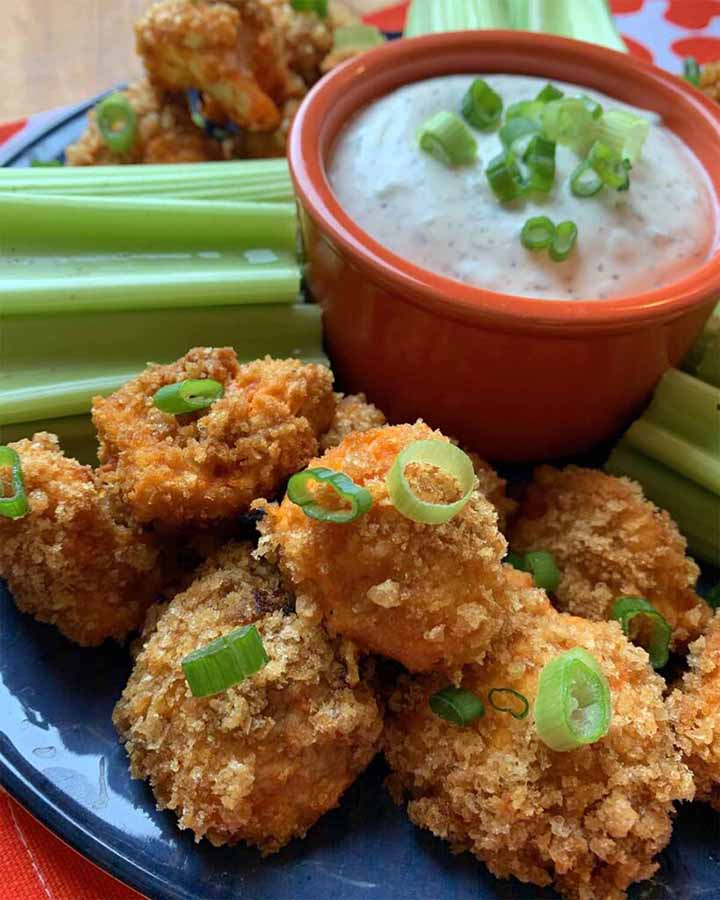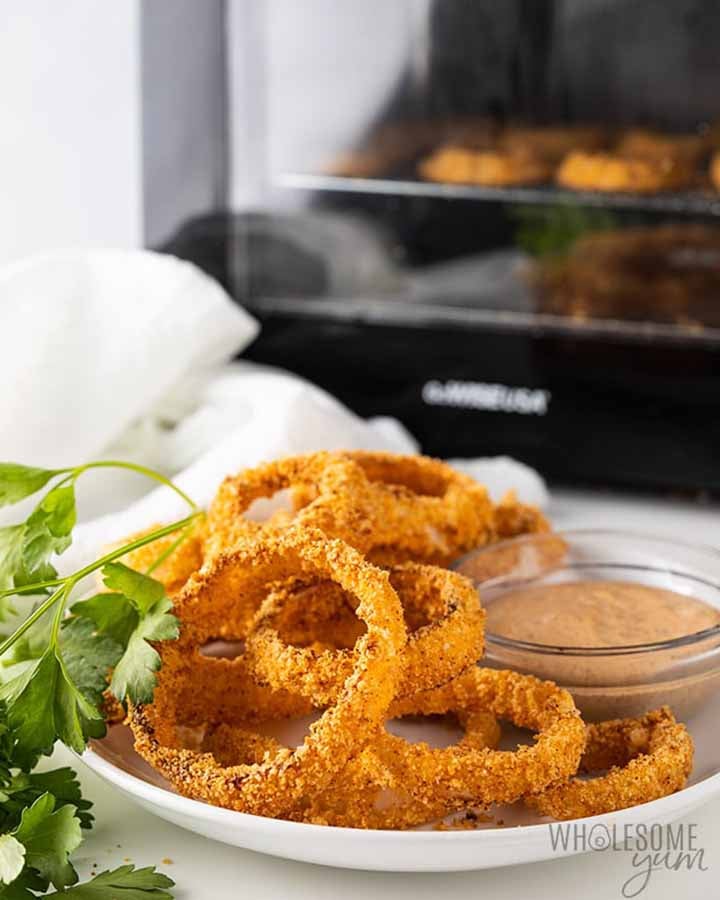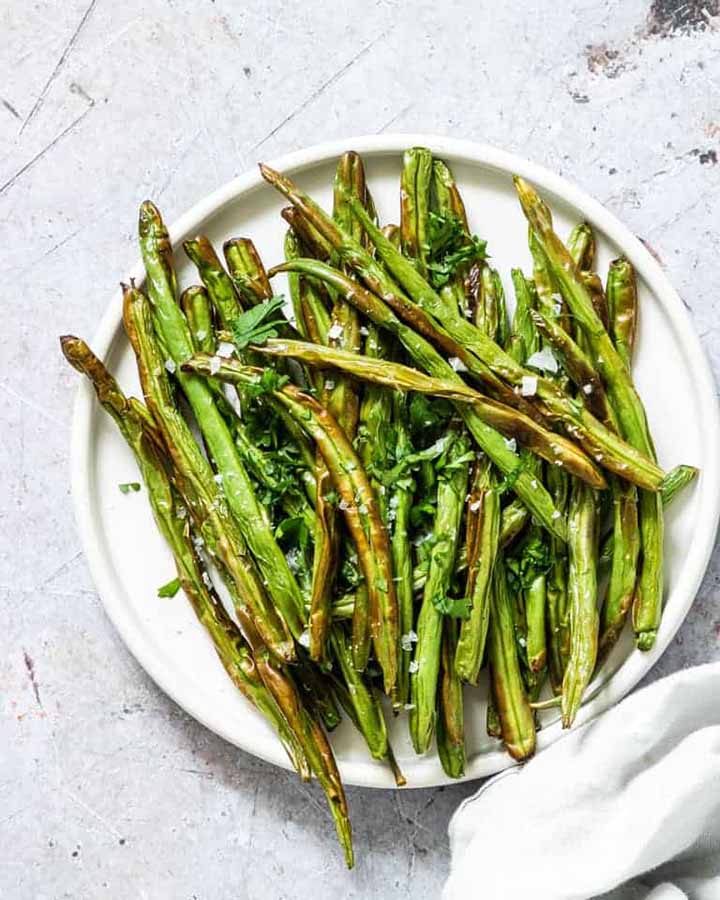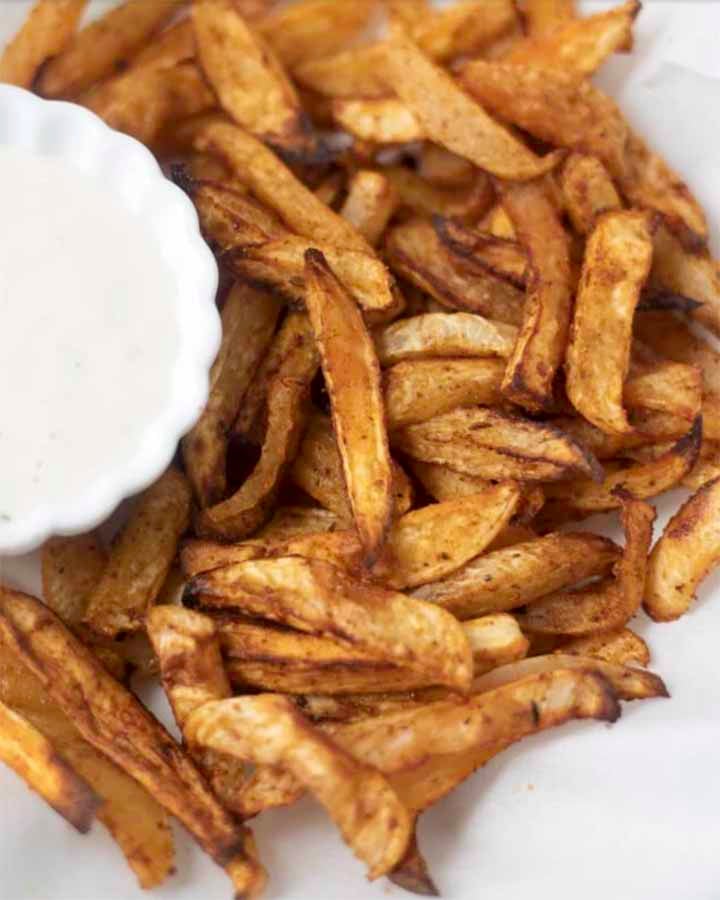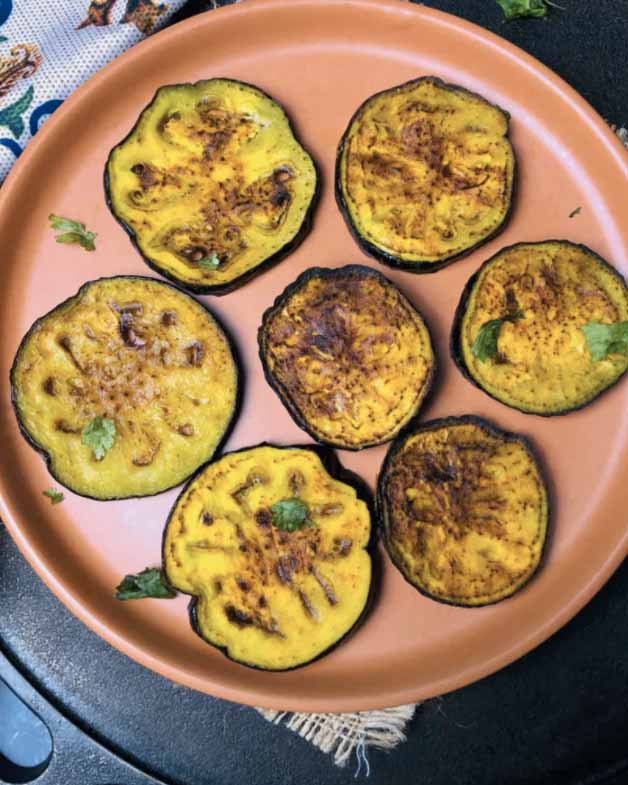 🥦 Vegetable Recipes

😅 And that's it, folks!
If you made it this far, then you are to be commended. And the good news is that you have likely found some great Air Fryer Keto recipes that you'll be able to cook in 30 minutes or less. So what are you going to do with all the time you saved?
I'll be watching Youtube so I know as much about kitchen appliances as my teenage son. 😉