This Gluten-Free Chocolate Babka recipe is a healthy take on a classic Jewish dessert.

Jump to:
Greetings!
It's tea time, and I'm just enjoying a slice of this delicious Gluten-Free Chocolate Babka. And it's incredibly good, so today I'm going to share this healthy coffee cake recipe with you.
What is Chocolate Babka?
Chocolate Babka is a brioche-like braided coffee cake filled with chocolate. Classic yeast-risen babka takes all day to make, but the Gluten-Free Babka we are making today only takes 1 hour and 15 minutes from start to finish.
Where does Babka come from?
This Jewish coffee cake originated in Poland in the 19th Century. Like so many foods, emigrants from Central European countries brought Babka with them to the United States, where it became a Jewish bakery staple.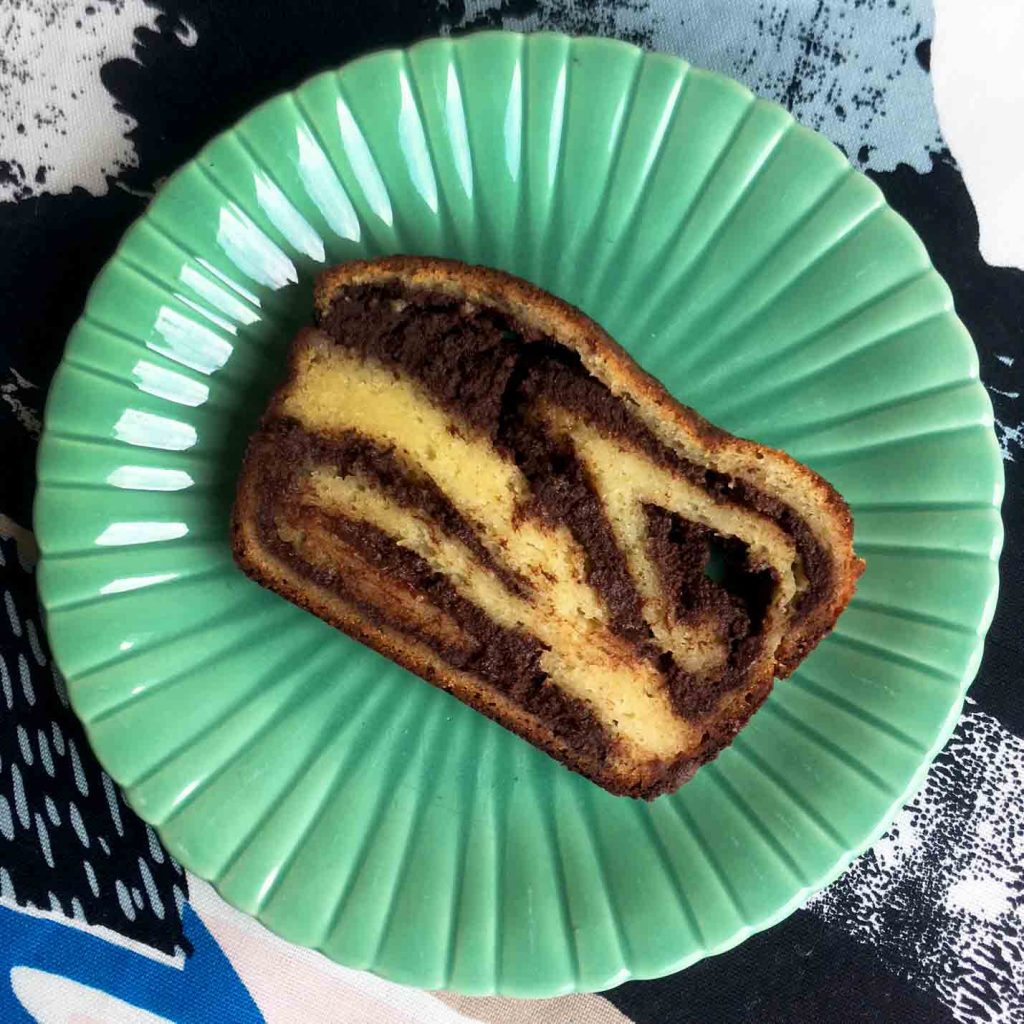 But you probably heard about Chocolate Babka from Seinfeld.
In the episode called "The Dinner Party", the gang prepares to attend a dinner party and Elaine feels they must bring a cake. So Jerry and Elaine stop at a bakery to purchase a Chocolate Babka. But they forget to take a number at the counter, so another couple gets ahead of them in line and purchases the last Chocolate Babka.
Jerry and Elaine resort to purchasing a Cinnamon Babka, which Elaine considers a "lesser babka". They find that the Babka has a hair on it, and are forced to wait in line again to exchange it. It's a whole thing.
Annnnnyhoo.
Why make it gluten free?
Gluten has become quite the pariah these days.  Some people, like those suffering from Celiac Disease, can't tolerate the gluten that is present in flour and so they cut it out of their diets.  But the Gluten-Free Diet has healthy benefits for everyone. Cutting out gluten can increase energy, eliminate bloating, reduce joint pain, improve hair, skin, and bone health and even reduce Depression.    
But honestly, who could be depressed while eating this delicious dessert?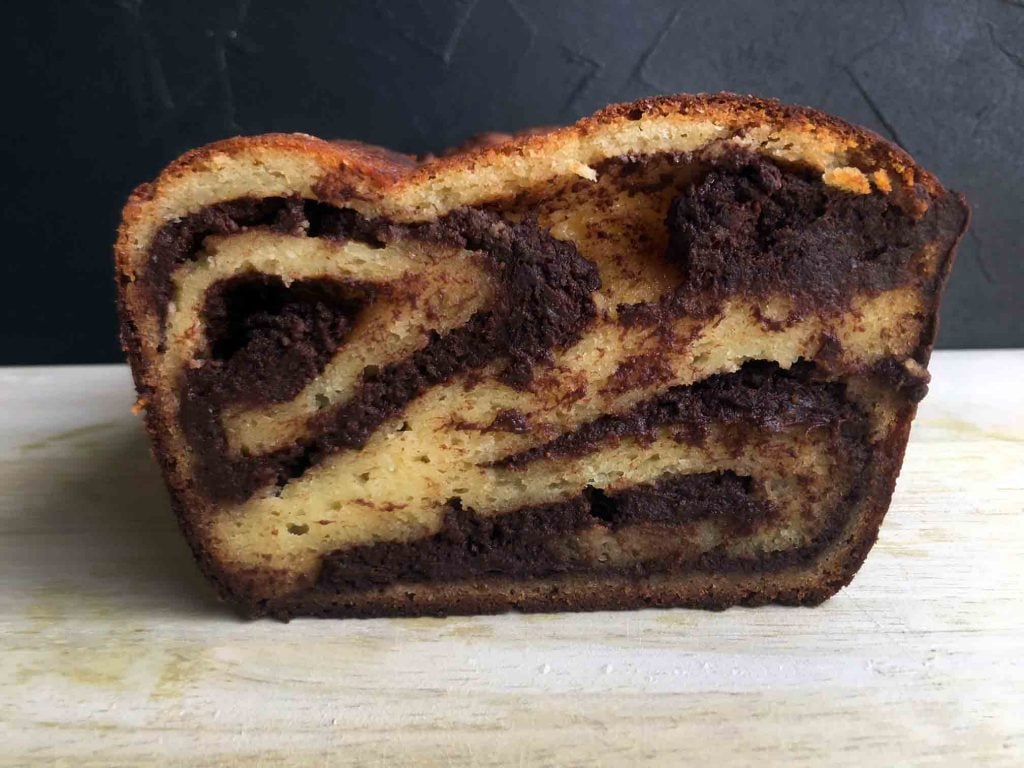 Is this recipe Keto?
Instead of making this Babka with a white flour yeast bread, it uses Fathead dough, so it only has 6g net carbs. So yes, this Chocolate Babka recipe is very Keto-friendly.
Ingredients
cream cheese
heavy whipping cream
sugar-free chocolate chips
cocoa powder
cinnamon
vanilla extract
mozzarella cheese
baking powder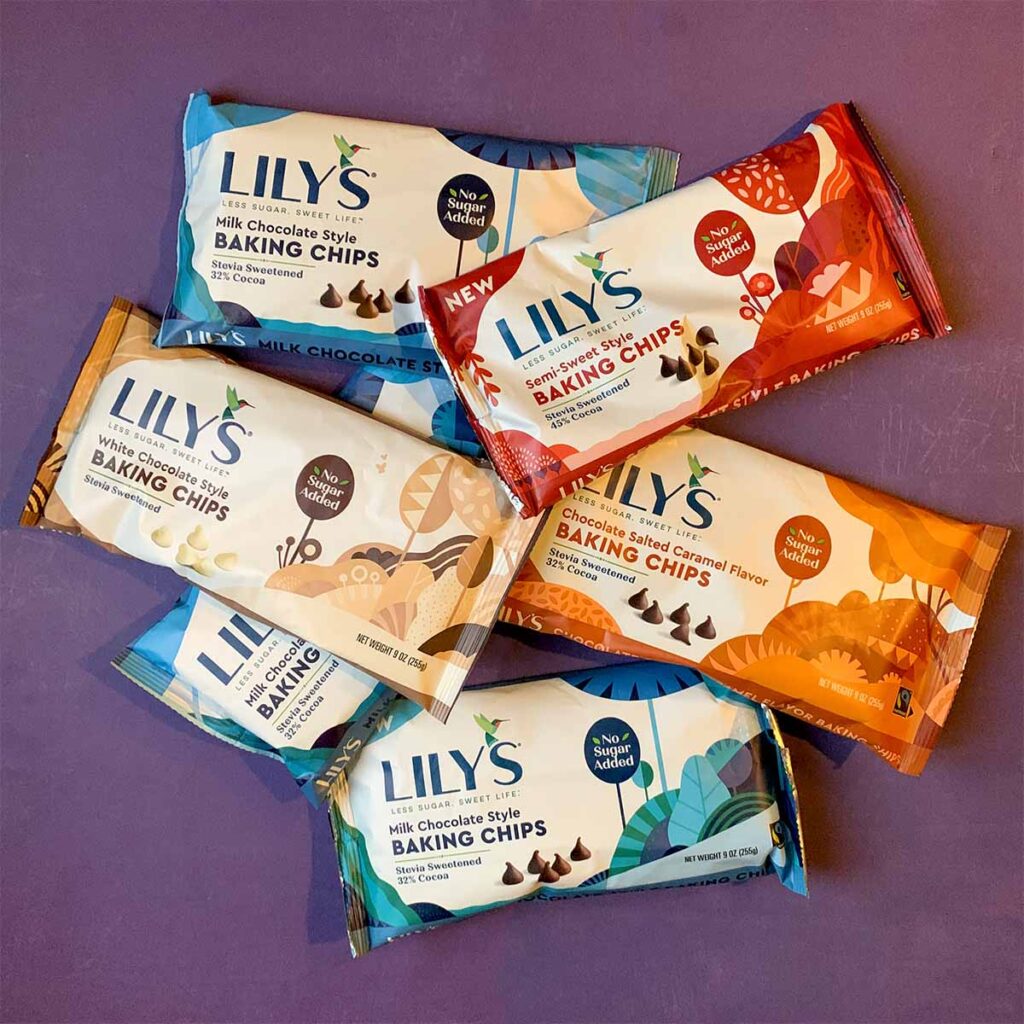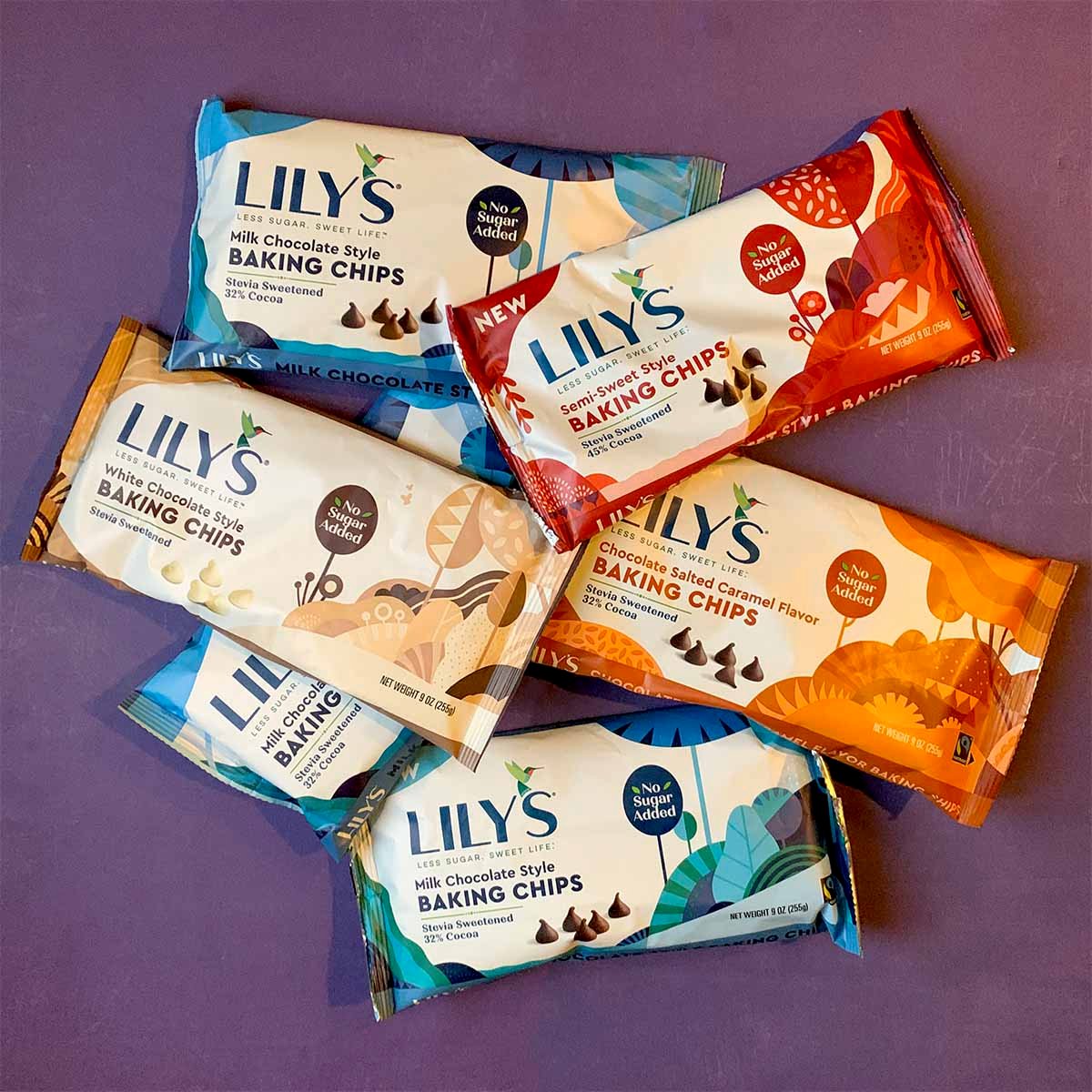 Where to buy sugar-free chocolate chips
Lilly's makes a plethora of sugar-free chocolate and flavored baking chips that you can use in this recipe. Your options are:
Dark Chocolate
Milk Chocolate 
Semi-Sweet Chocolate
White Chocolate
Chocolate Salted Caramel 
Butterscotch
Chocolate Mint
Pumpkin Spice
Peppermint
and Unicorn... Swirl? These blue and pink chips made of white chocolate turn a whimsical purple color when you melt them together. None of your friend have ever had a purple chocolate babka before, I'd wager.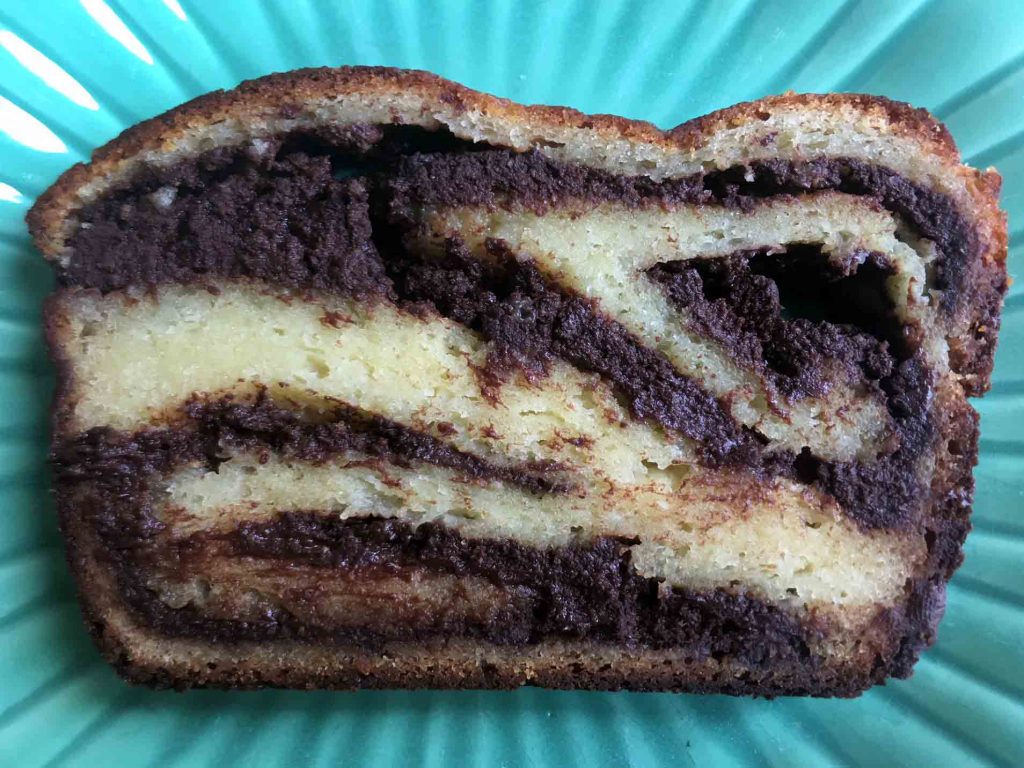 Is it hard to make?
It's a bit complicated making this braided coffee cake, so I've included step-by-step pictures in the recipe card. But simply put, you mix up the dough, roll it out, spread chocolate on the dough, twist it up, and bake it. It's actually not as complicated as it looks.
Now you can choose to make Cinnamon Babka if you'd prefer…
But in the words of Elaine Benes, "What? A Lesser Babka?"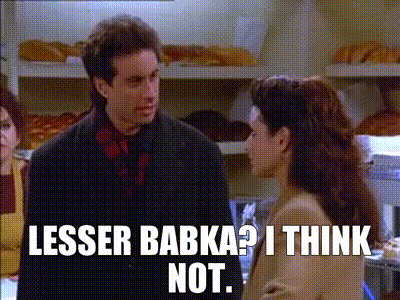 Print
📋 Recipe
Gluten Free Chocolate Babka
This Gluten Free Chocolate Babka recipe is a healthy take on a classic Jewish dessert.
Author: Emily Krill
Prep Time:

15

Cook Time:

60

Total Time:

1 hour 15 minutes

Yield:

12

slices

1

x
Category:

Dessert

Cuisine:

Jewish

Diet:

Gluten Free
Chocolate Filling:
5 oz

cream cheese

⅓ cup

heavy whipping cream

½ cup

Lily's Sugar-Free Chocolate Chips

6 tablespoons

unsweetened cocoa powder

1 tablespoon

cinnamon

6 tablespoons

Swerve Granular

2 teaspoons

vanilla extract
Fat Head Dough:
Instructions
Step 1.  Add chocolate, 5 oz cream cheese, and cream to a medium-sized microwave-safe bowl and cook in 30-second intervals until melted and combined.
Step 2.  Stir in cocoa powder, cinnamon, filling sweetener, and vanilla, and mix well to combine.  Set aside. Fat Head Dough:
Step 3.  Preheat the oven to 375 degrees F and spray a loaf pan with cooking spray.
Step 4.  In a medium-sized microwave-safe bowl, mix together mozzarella cheese and remaining cream cheese.  Cook in 30-second increments, stirring each time until melted and combined.
Step 5.  Stir in eggs and mix well to combine.
Step 6.  In a medium-sized bowl, mix together almond flour, baking powder, dough sweetener, and xanthan gum.  Slowly add this mixture to the melted cheese and mix well to combine.  Towards the end, you'll need to use your hands.  If the dough feels too wet to work with, add more almond flour until it's the right consistency to roll out.
Step 7.  Divide the dough into 2 balls.  Place 1 dough ball between 2 sheets of parchment paper and roll it out with a rolling pin until it's about ¼ inch thick.
Step 8.  Spread half of the chocolate filling on top of the dough.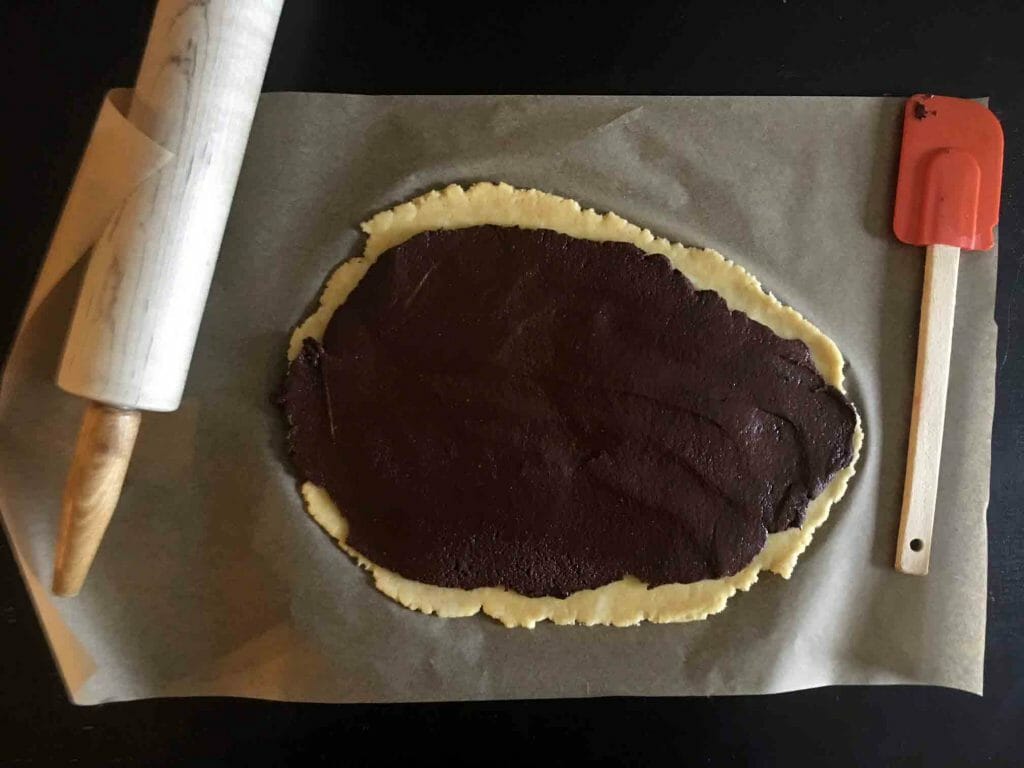 Step 9.  Roll it up tightly into a long log and pinch the ends together.  Repeat steps with remaining dough and filling.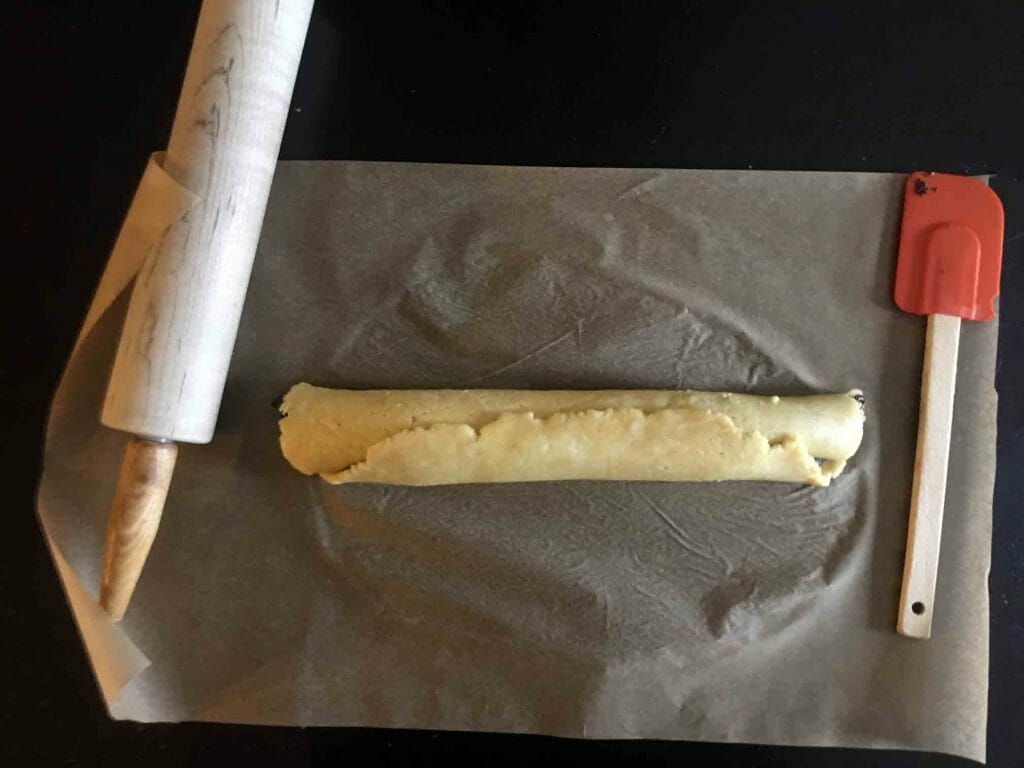 Step 10.  Form an X with the two dough logs.  Twist the logs around each other.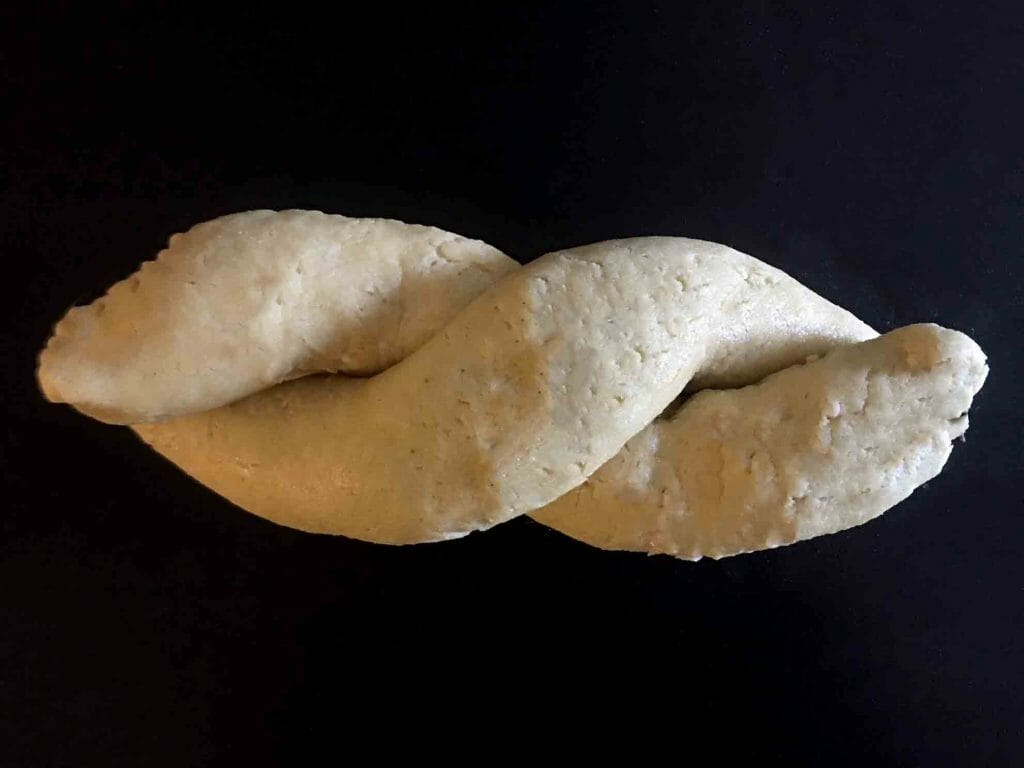 Step 11.  Place the dough into the loaf pan and bake for 20 minutes.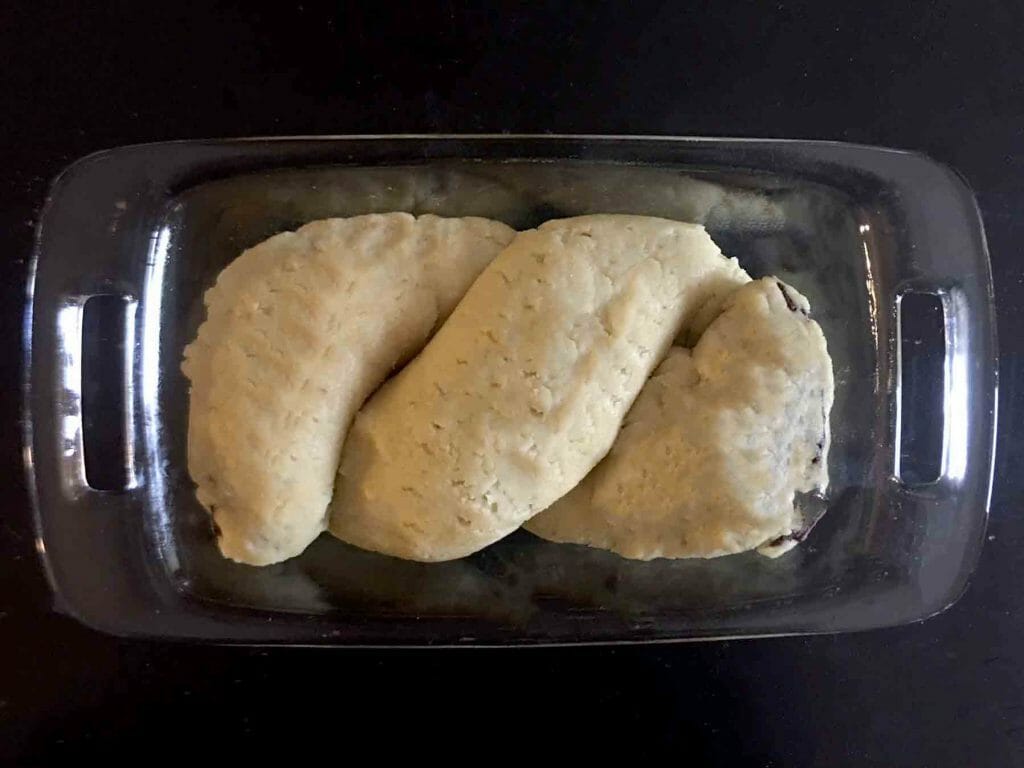 Step 12.  Loosely cover the loaf with tin foil and bake for another 35-40 minutes until fully browned.
Step 13.  Cool in the pan for 15 minutes and then remove and place on a cooling rack.  The loaf will be soft when it comes out of the oven but will firm up as it cools.
Equipment
Notes
*If you take this babka to a party, make sure to clearly mark that it contains nuts.  Most people don't expect a pastry to use almond flour, so people with nut allergies might inadvertently eat it. 
Nutrition
Serving Size:

1 slice

Calories:

296

Fat:

25

Carbohydrates:

11

Fiber:

5

Protein:

13
Keywords: Gluten-Free Babka, Chocolate Babka, Keto Chocolate Babka, Sugar-Free Chocolate Babka