This is it, the top 10 list you have been waiting for! These are the 10 lowest carb candy bars ranked according to taste and nutrition. They are the very best thing going right now, chocolate-wise.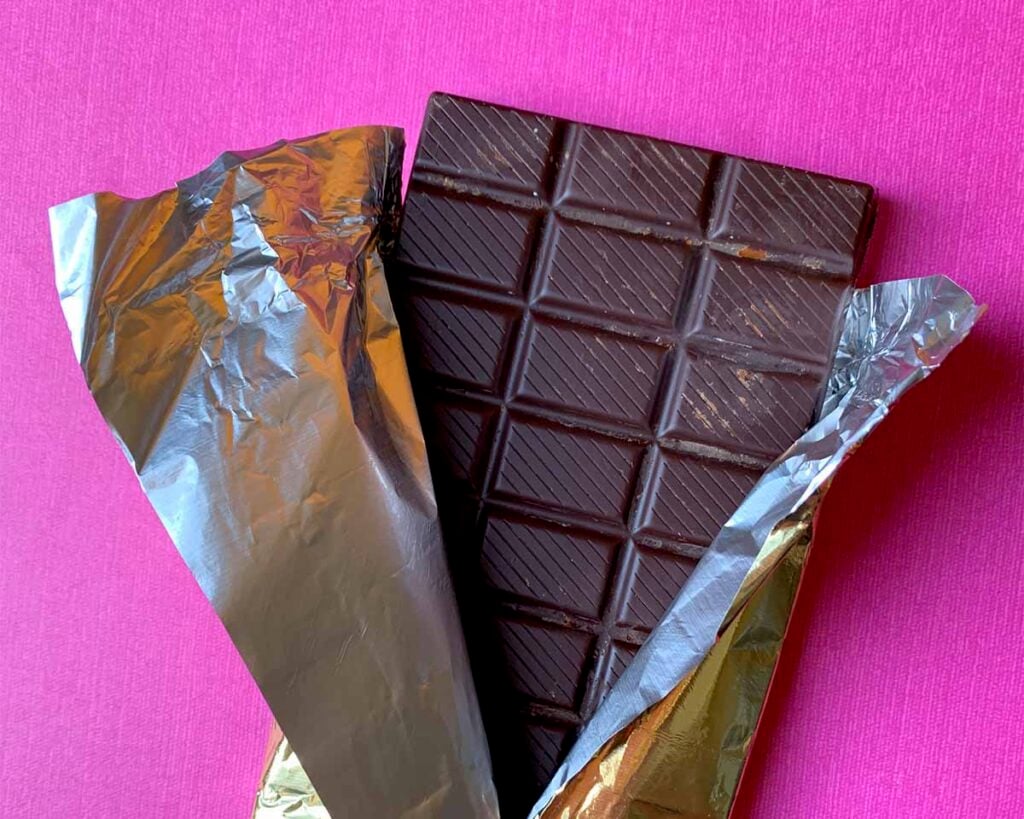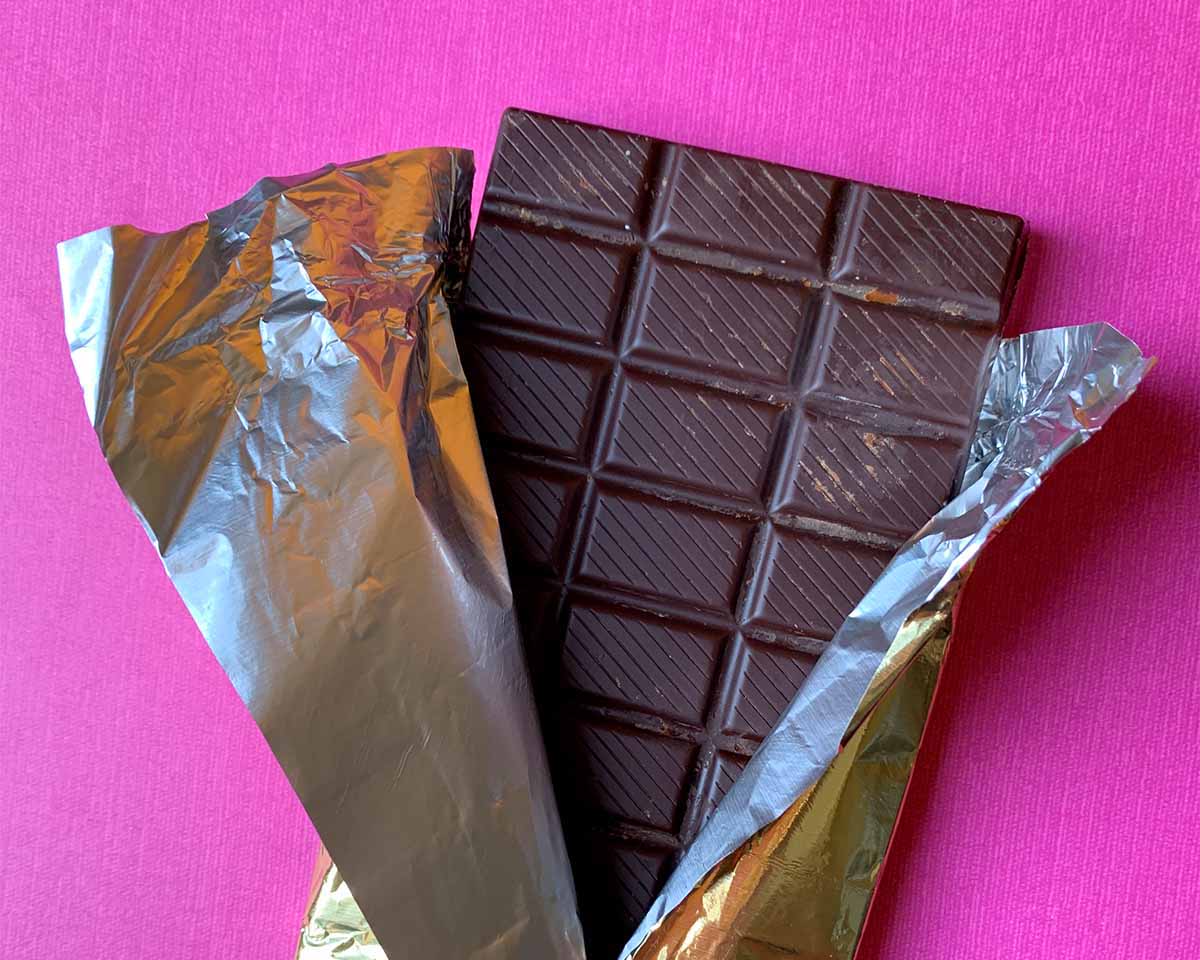 Jump to:
Greetings 👋
Today I'm going to share my list of the top lowest carb candy bars with you. I tasted my way through a hill of candy bars to find them. It was difficult taste-testing so many chocolate bars for you guys, but I live to serve. I am selfless that way. 🤔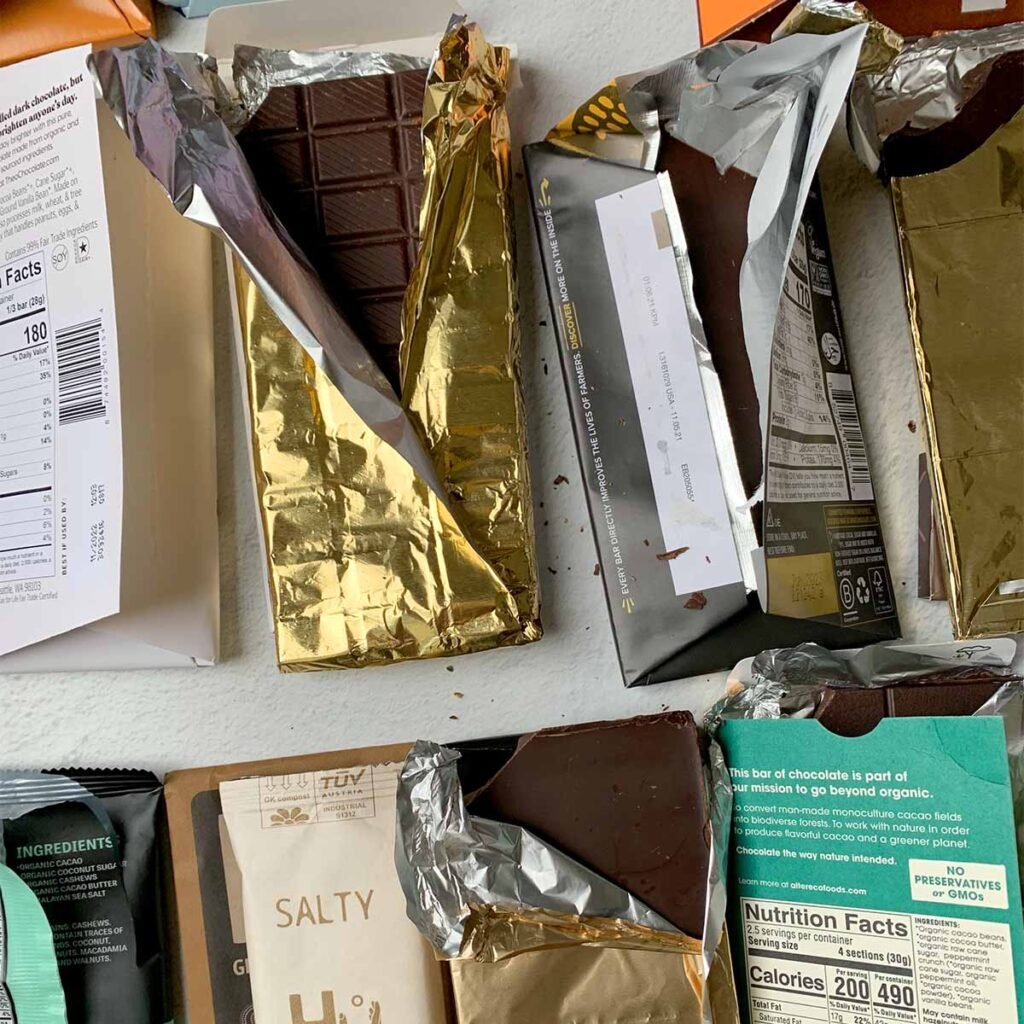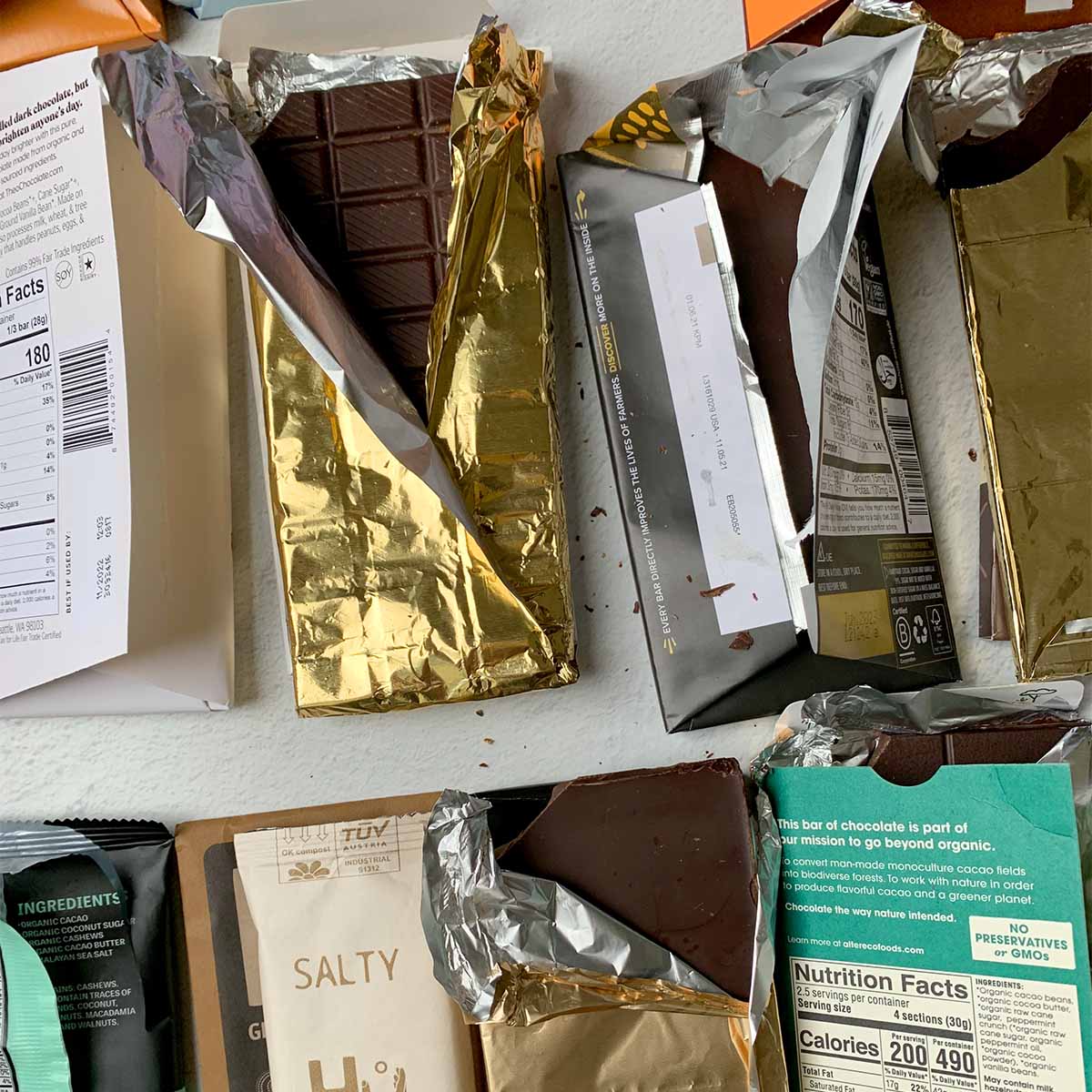 Seriously though, I ate a lot of chocolate bars.
I found them at Whole Foods, which has half an aisle just dedicated to chocolate. I felt kind of sheepish checking out with 20 candy bars and… nothing else. I felt like Veruca Salt from Charlie and the Chocolate Factory. She was the spoiled one whose father bought thousands of chocolate bars and had his employees open them all to find her a golden ticket. Her catchphrase was "I want it now!".
But anyway, let's talk candy bars.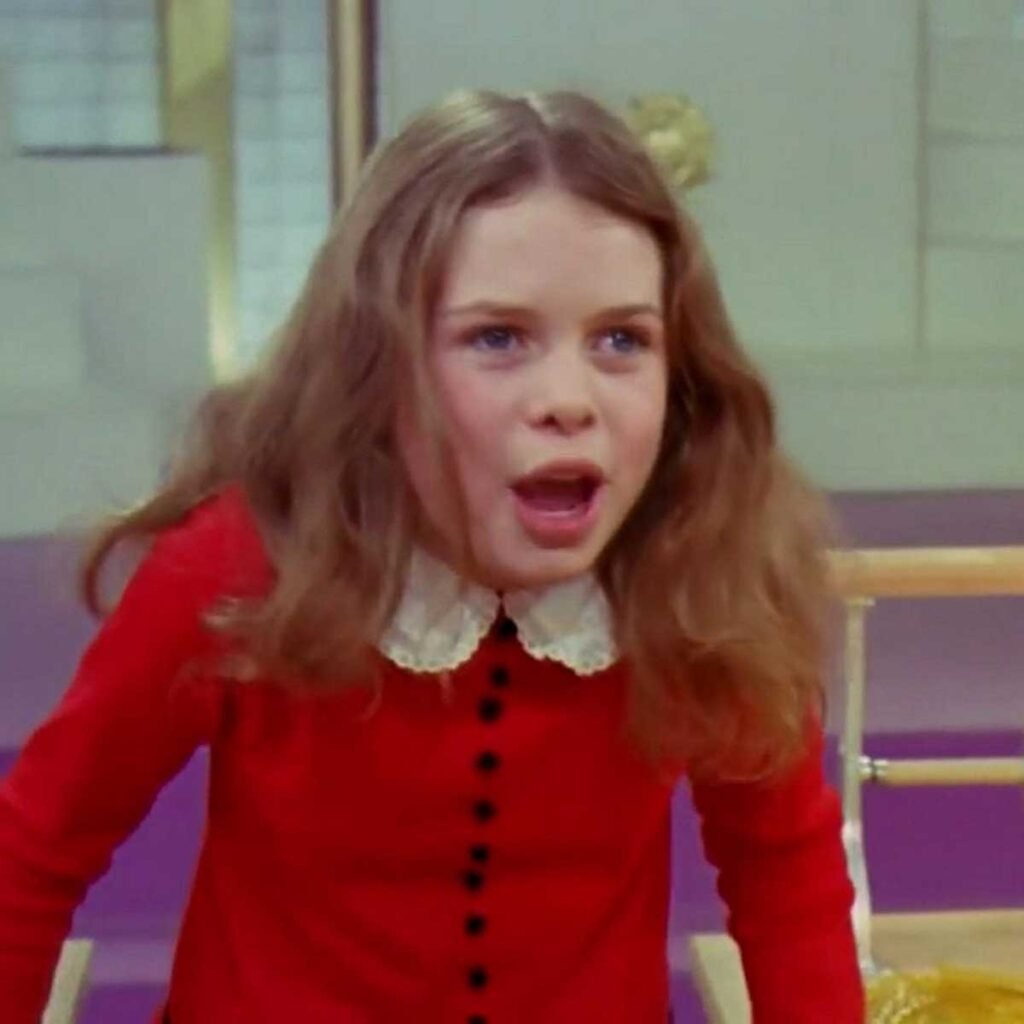 🏆 How the chocolate bars were ranked
There are a couple of factors to consider when you are choosing low carb candy bars.
The first is the percentage of dark chocolate. The higher the percentage, the lower the carbs and the more bitter the taste.
And the second is the total amount of net carbs in each bar. That's the total amount of carbohydrate minus the fiber and the sugar alcohols which your body doesn't process. All the chocolate bars on the list have 11 grams or less.
Calories and fat need to be accounted for. Different people care about different things though. Many Keto dieters are trying to add more fat to their diet, while others are still counting calories so they stay in a calorie deficit.
The sweeteners matter. That's because they determine whether or not the chocolate bar is "strict Keto". Some of the chocolate bars use sugar and so they are not allowed if you are doing the most restrictive version of Keto. But if you are eating low carb or "dirty Keto" then have at it.
And finally, what does it taste like? There is such a thing as too much dark chocolate, as hard as that is to believe. The trick is in finding a candy bar with the highest amount of dark chocolate and the lowest amount of bitterness.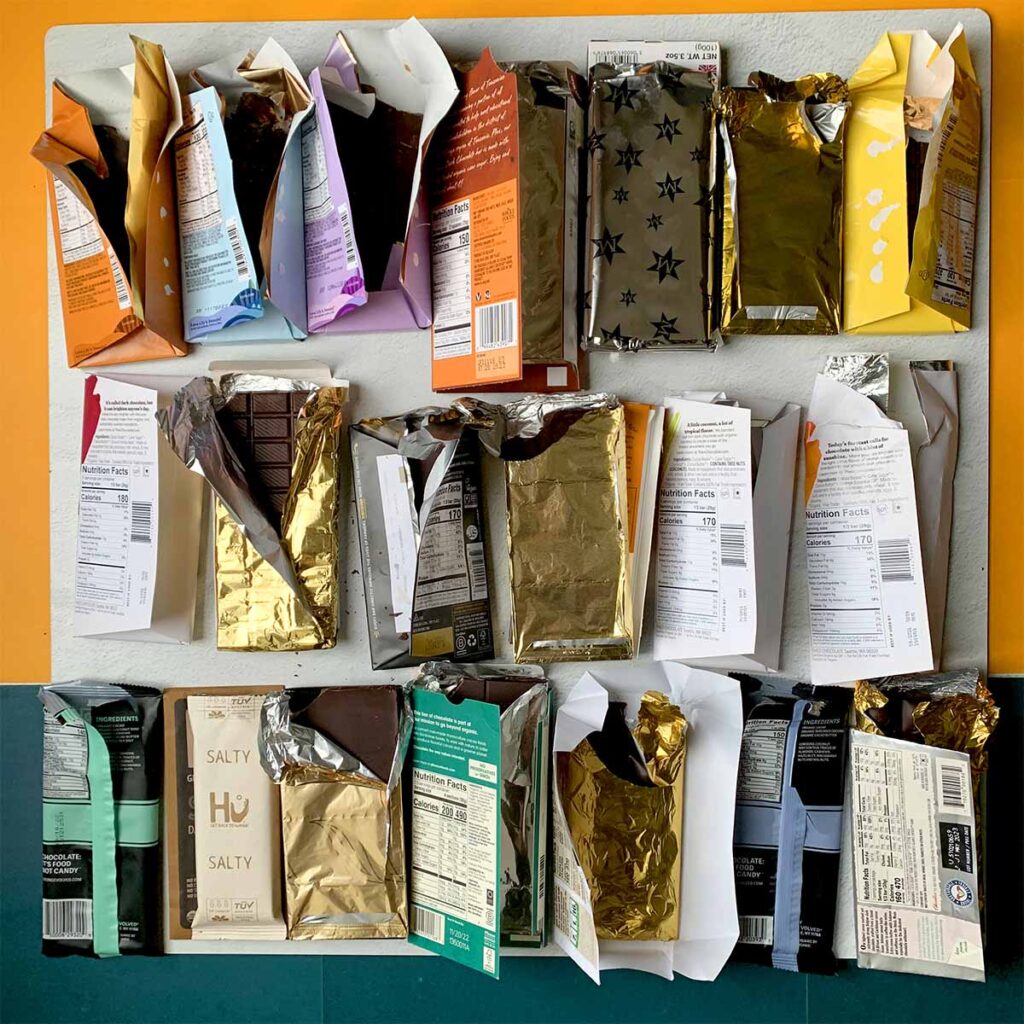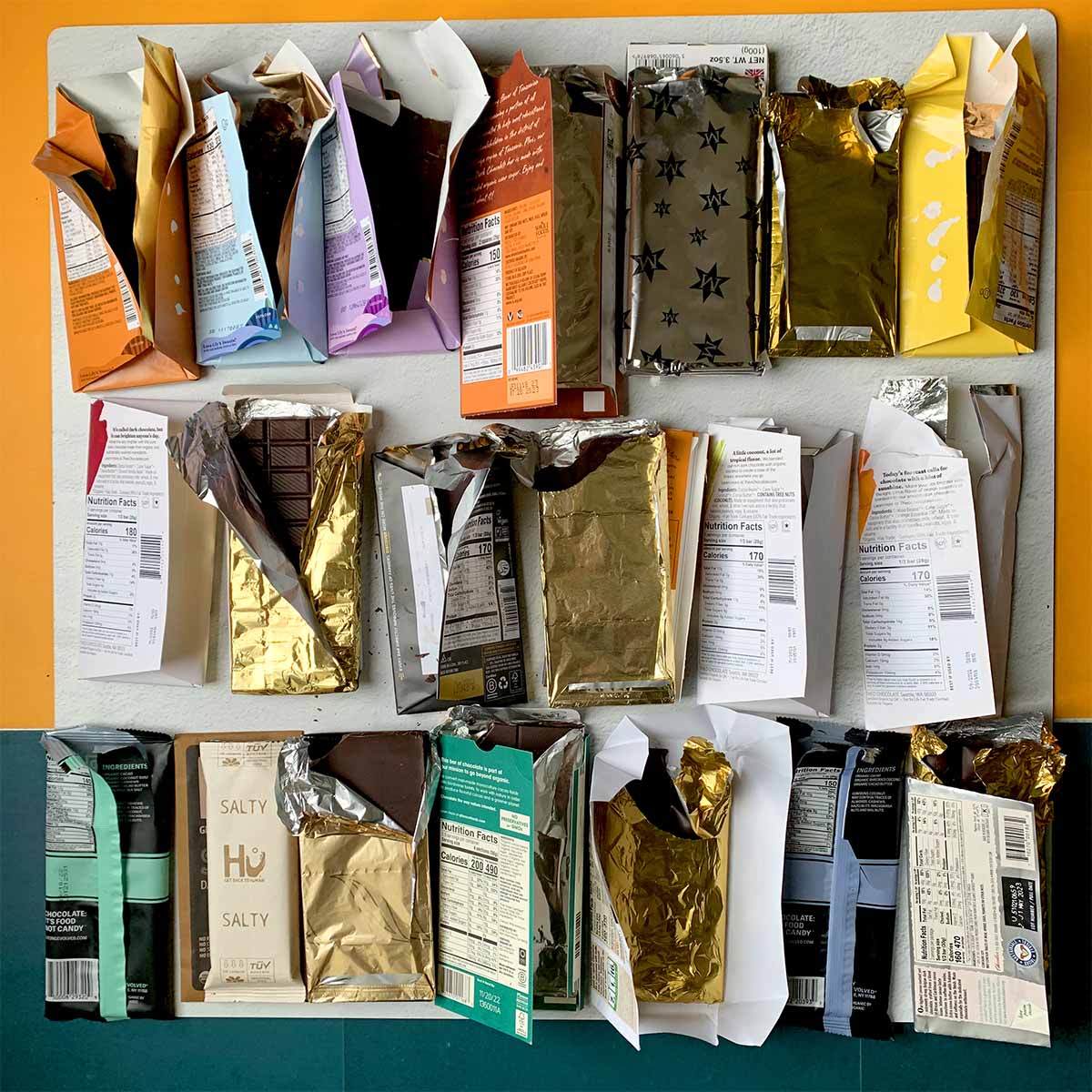 🍫 The 10 Lowest Carb Candy Bars
1. Lily's Creamy Milk Chocolate
40% dark chocolate
2g net carbs
130 calories
10g fat
sweetened with erythritol, chicory root fiber and stevia
Lily's is the first name in sugar-free chocolate, so it shouldn't be surprising that their milk chocolate bar tops the list. It is what every chocolate bar aspires to be: pure chocolate perfection.
60% dark chocolate
9g net carbs
120 calories
11g fat
sweetened with chicory root fiber and isomalt from beets
It's a dark chocolate bar that is filled with salty, melty caramel. It is soft, creamy and very very tasty. It could also go head to head with a real sugary candy bar and come out on top.
3. Evolved Cashew Butter Filled Dark Chocolate Bar
72% dark chocolate
10 g net carbs
140 calories
12g Fat
sweetened with coconut sugar
This chocolate bar is filled with sweet cashew butter, so I am willing to let that sugar slide. It has a nice soft bite and is salty and only a little bit bitter. It's an all around good bar.
4. Theo Coconut Dark Chocolate
70% dark chocolate
10g net carbs
170 calories
12g Fat
sweetened with sugar
It's got shredded coconut which gives it a nice crunchiness. It reminded me of a Nestle Crunch Bar. Nice job, Theo.
5. Divine Dark Chocolate
70% dark chocolate
9g net carbs
170 calories
13g Fat
sweetened with sugar
The company is co-owned by cocoa farmers, so that makes it taste better. It's got a high percentage of cacao, but is not too bitter, or too intense. It is a very balanced chocolate bar.
73% dark chocolate
10g net carbs
150 calories
10g Fat
sweetened with sugar and glucose syrup
It is made from Ugandan cocoa and is a little bitter, but not too bad. It has big salt crystals for a nice crunch with every bite. A good solid bar.
88% dark chocolate
7g net carbs
180 calories
13g Fat
sweetened with cane sugar
It is hard but sweet, with notes of coffee. The package says that it has "hints of fruit and spice" but I tasted neither hind nor hair of them myself. Just a good strong bar of chocolate.
90% dark chocolate
7g net carbs
200 calories
17g Fat
sweetened with cane sugar
This bar has got mint in it, so it smells really good. "Mint crunch" is an ingredient, which I didn't know was a thing you could put in a chocolate bar. It has a very intense flavor.
85% dark chocolate
7g net carbs
190 calories
15g Fat
sweetened with cane sugar
It's made from Trinitario cacao beans which are hybrids that are thought to be the best in the land. And I have to agree, that they make for a very tasty chocolate bar.
10. Hu Kitchen Salty Dark Chocolate
70% dark chocolate
11g net carbs
190 calories
14g Fat
sweetened with organic coconut sugar
It's the last one on the list, but certainly not the least. I really like the saltiness of this dark chocolate bar. And it has a subtle taste of coconut as well. It rounds out the list of low carb chocolate bars quite nicely, I think.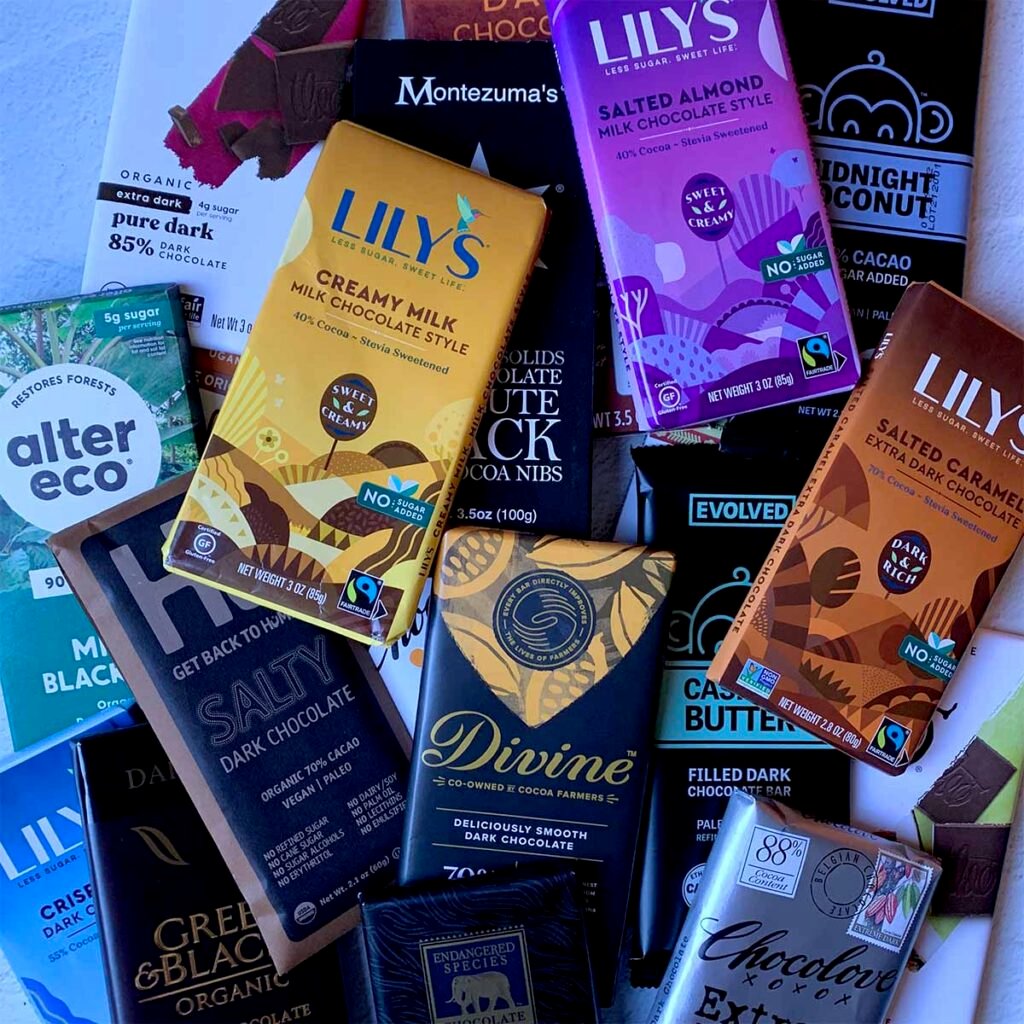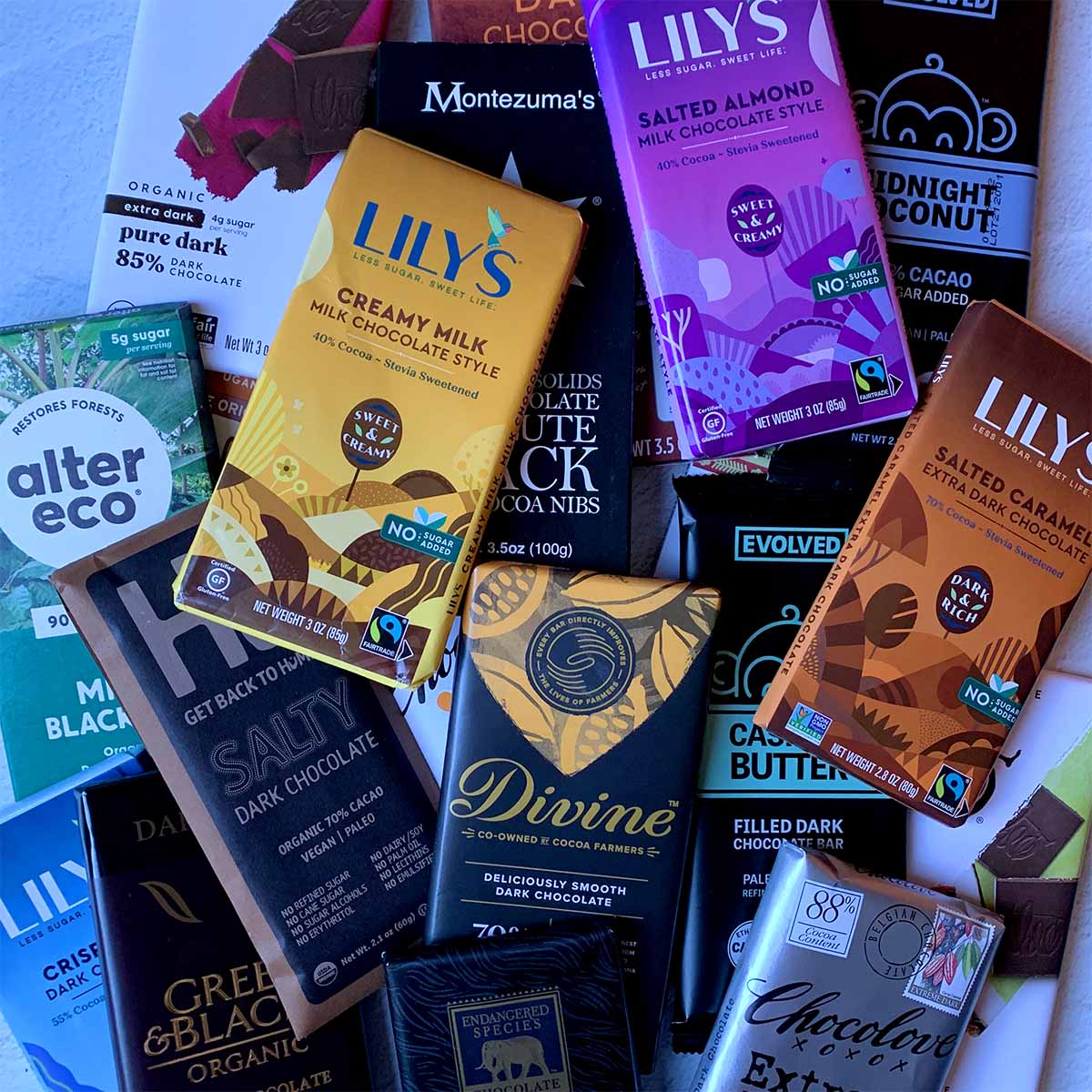 So that's that.
I feel like I should mention two bars that didn't make the cut. I tried two 100% dark chocolate bars: Evolved Midnight Coconut and Montezuma's Absolute Black. I had eaten 18 chocolate bars pretty happily, but those two, I had to spit out. All dark chocolate without any sweetener is just inhumane. So do not buy those two chocolate bars unless you enjoy suffering.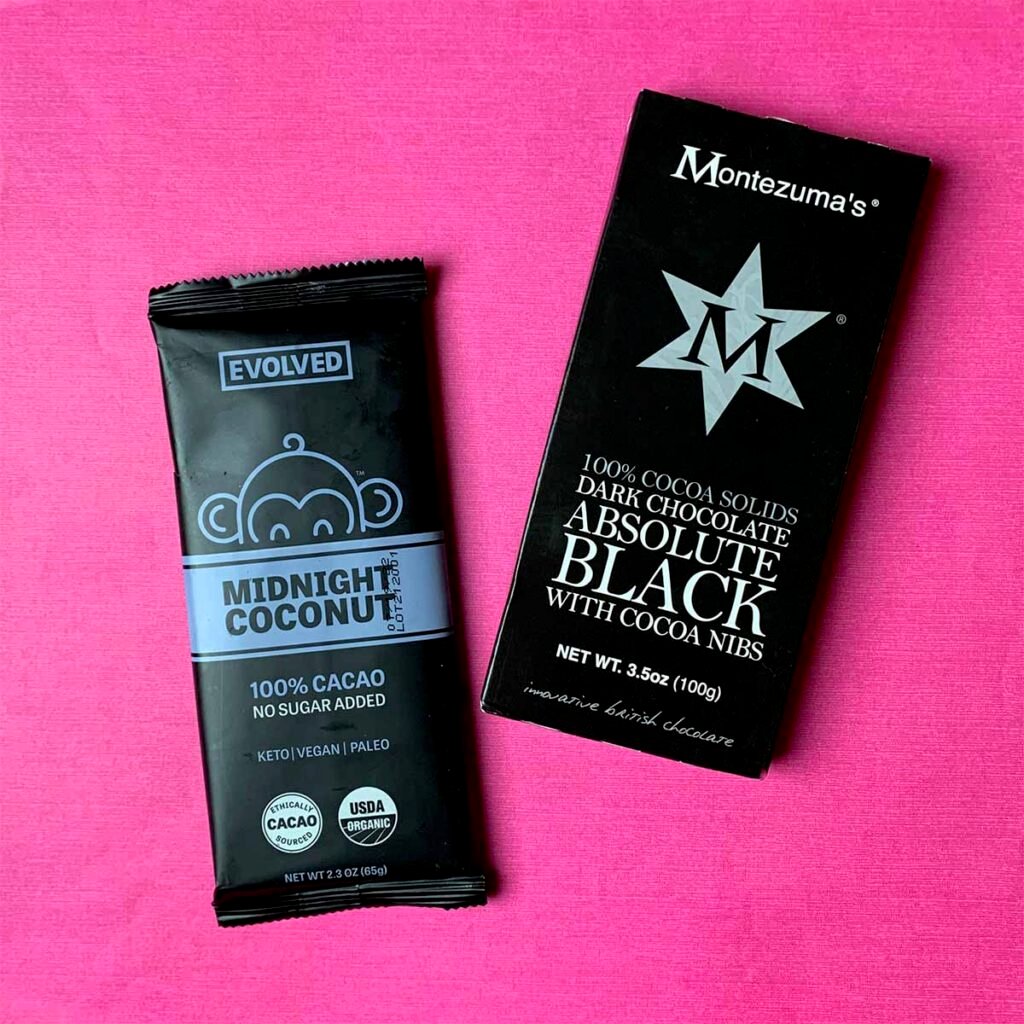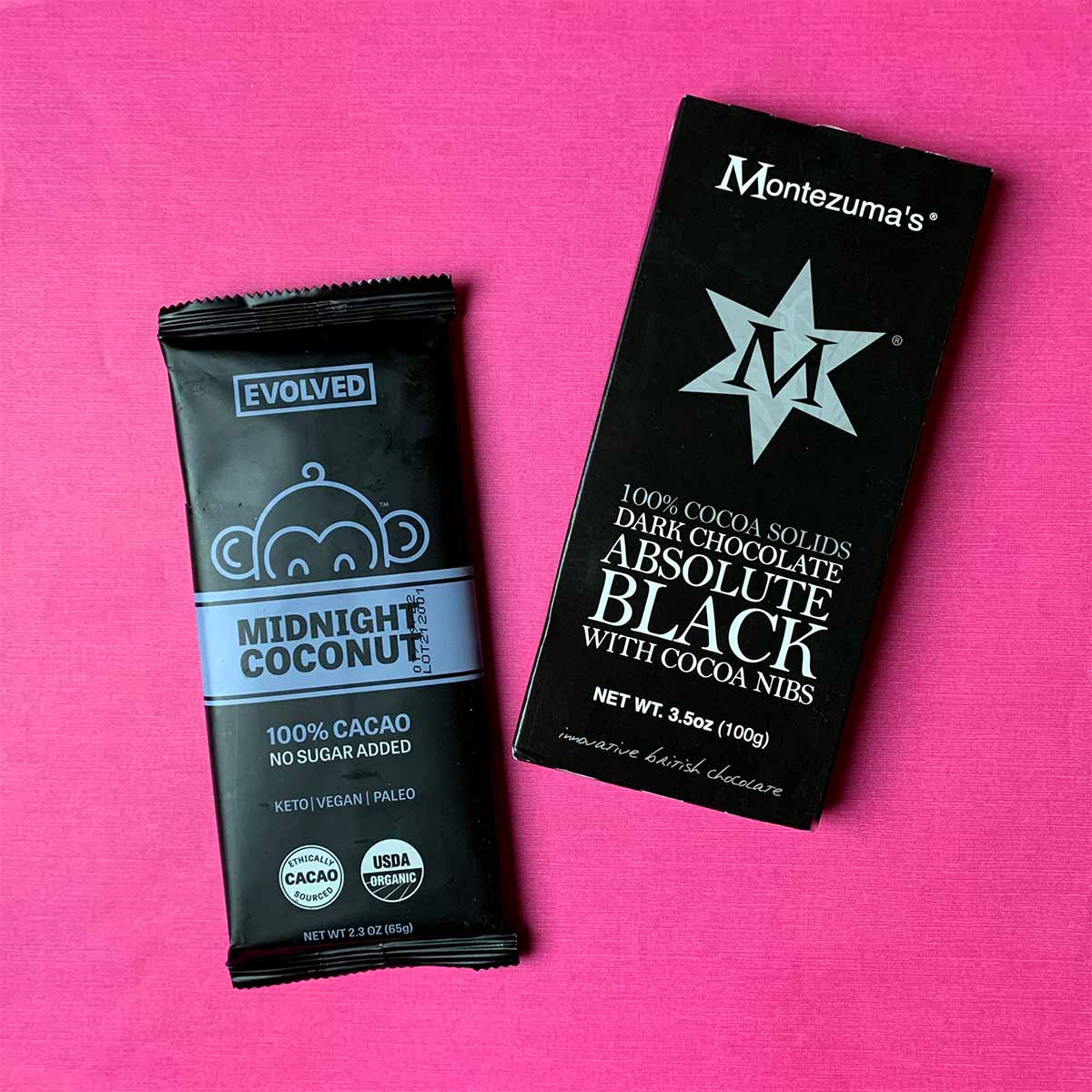 👩🏻‍🍳 In conclusion
Lily's is at the top of the heap, but there are some really tasty low carb chocolate bars out there right now. And there are a ridiculous amount of Lily's chocolate bar flavors to choose from, far more than I had the time or money to try out. There are whimsical flavors like "Birthday Cake" and "Gingerbread", as well as all the classics you'd find at the check-out line in the supermarket.
Ok, I had a great time taste testing candy bars, but now I must depart.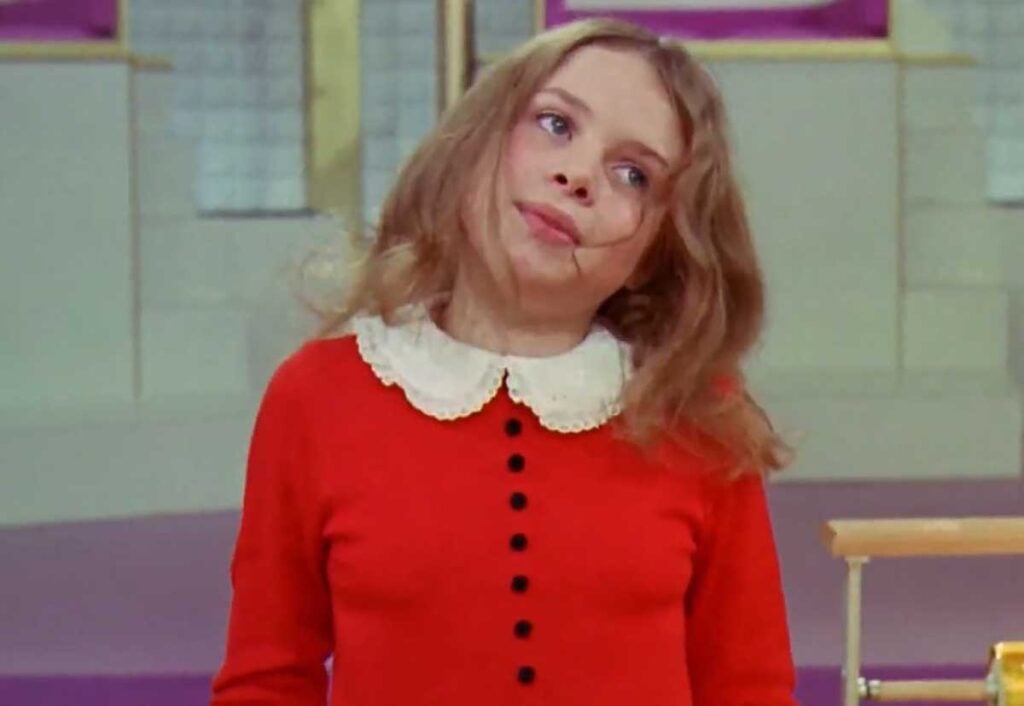 💰 Where to buy the candy bars
P.S. Here is a recipe for a zero net carb chocolate bar that you can make for less than $2.
Print
📋 Recipe
Low Carb Chocolate Bar Recipe
This is it, the zero net carb chocolate bar that you have been craving.
Author: Emily Krill
Prep Time:

2

Cook Time:

5

Total Time:

7 minutes

Yield:

1

bar

1

x
Category:

Dessert

Method:

Stovetop

Cuisine:

American

Diet:

Diabetic
Instructions
Step 1.  Place your rubber chocolate bar mold on a baking sheet and make some room for it in your freezer.  Move things around until it is level.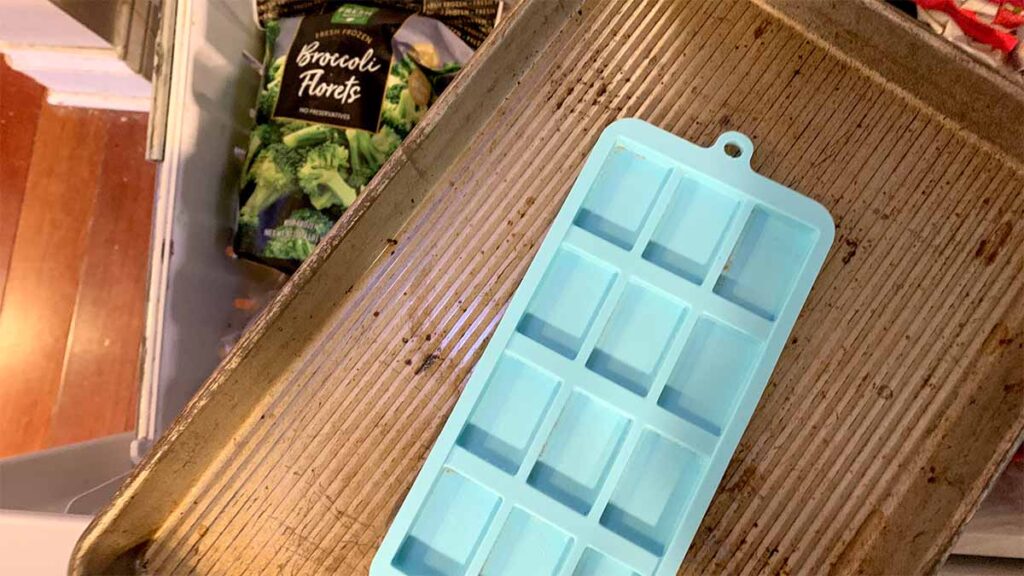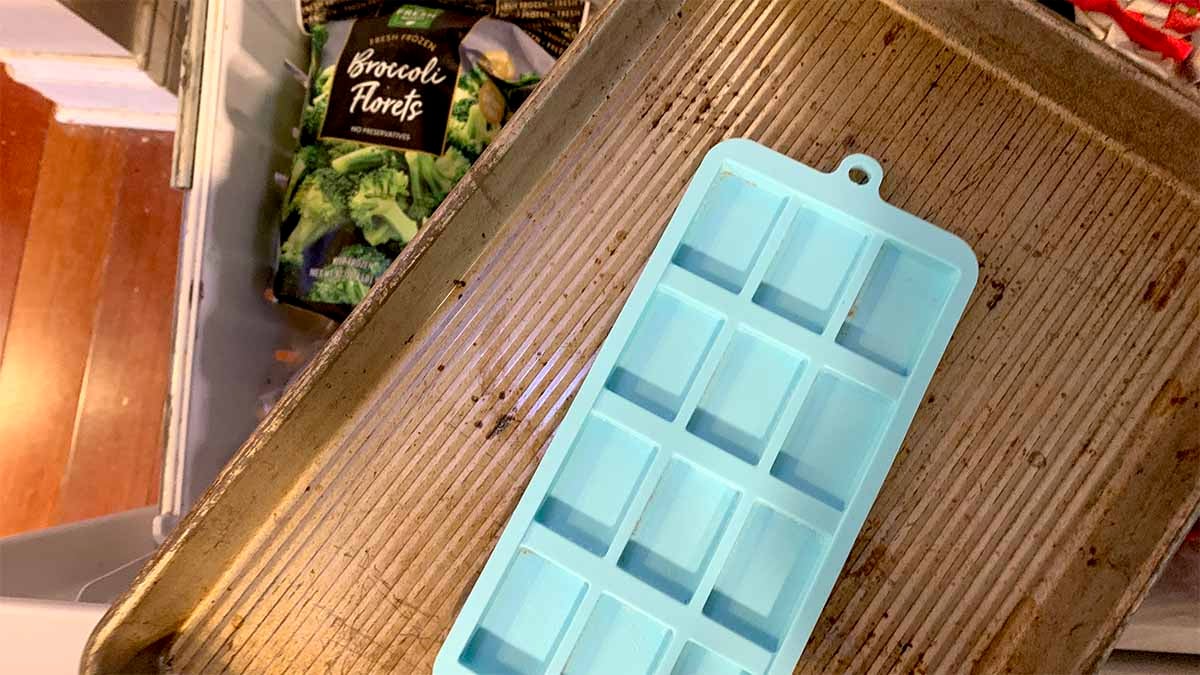 Step 2.  Find or make a double boiler.  To make a double boiler, take a medium-sized saucepan and place a glass or metal bowl on top.  Get out a potholder to hold the bowl as you cook.  Fill the saucepan halfway with water and bring it to a simmer.  Not a high boil, just a low simmer.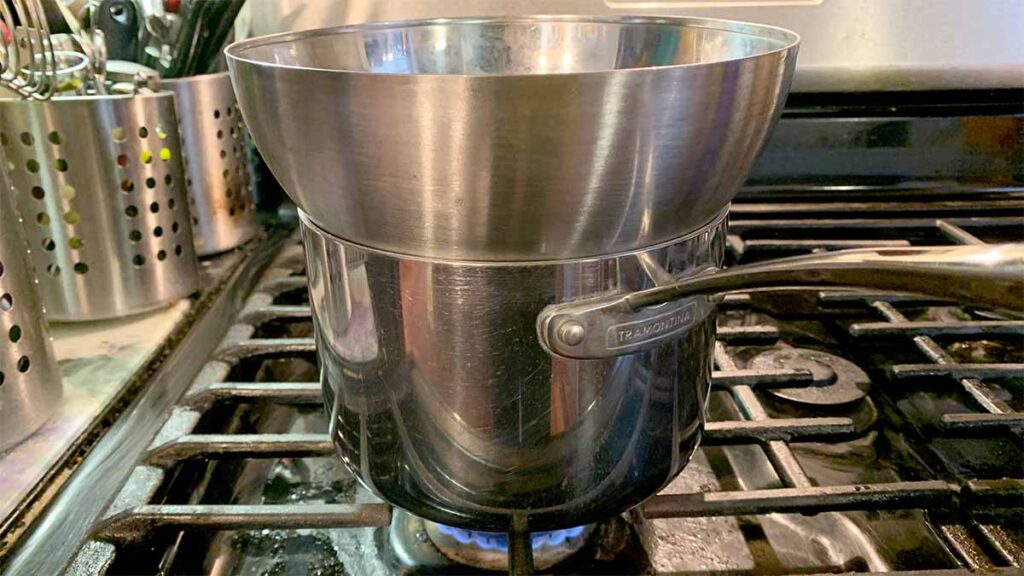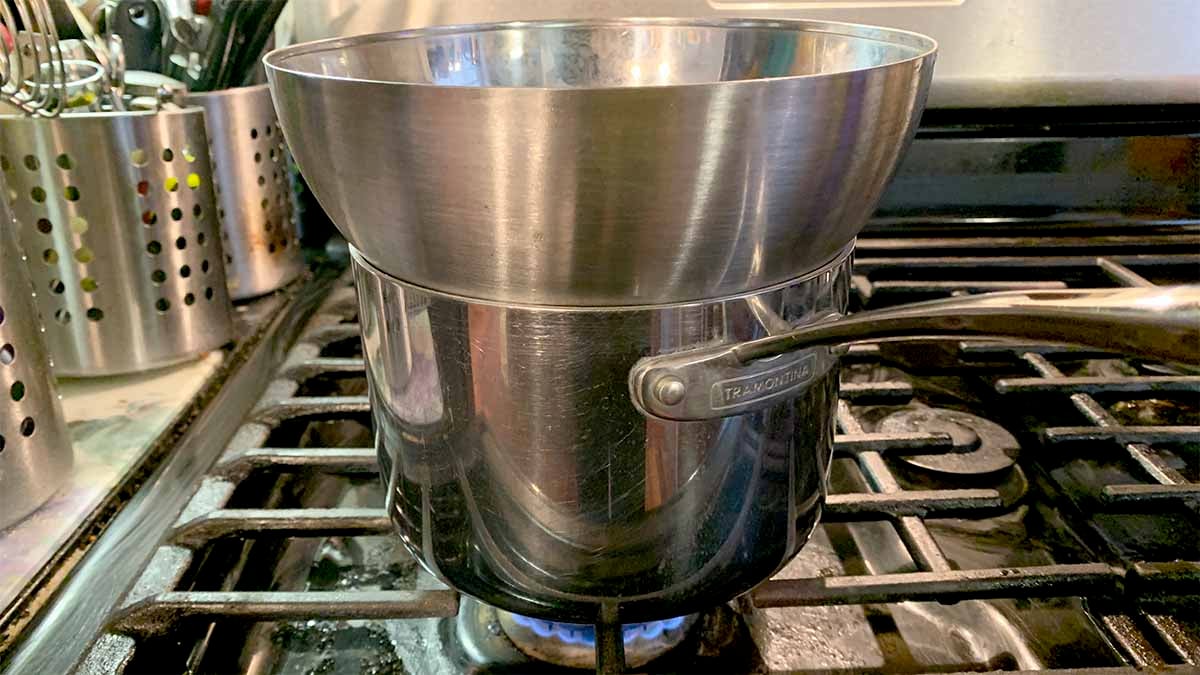 Step 3.  Add chocolate and butter to the bowl of the double boiler and stir until melted and combined.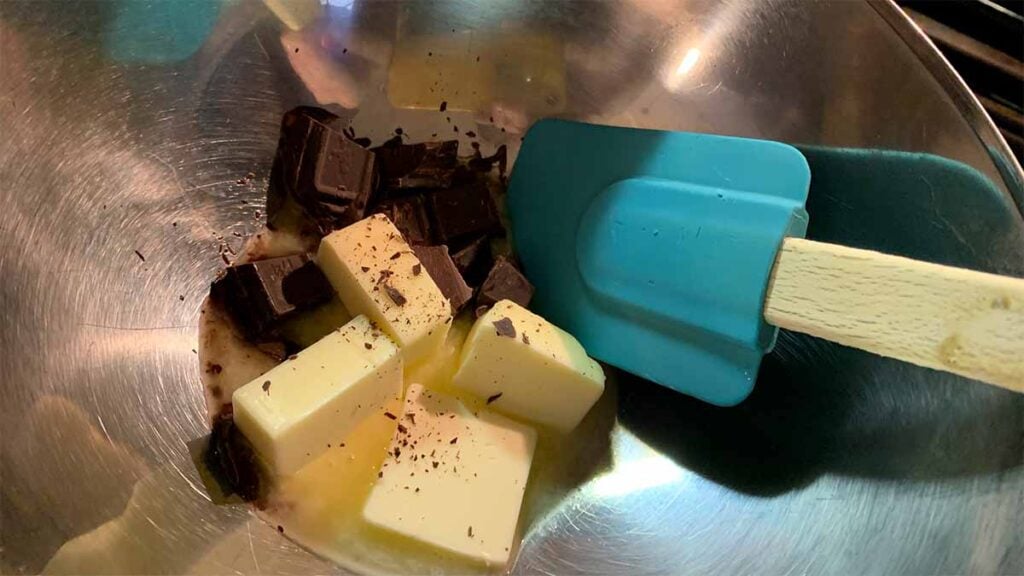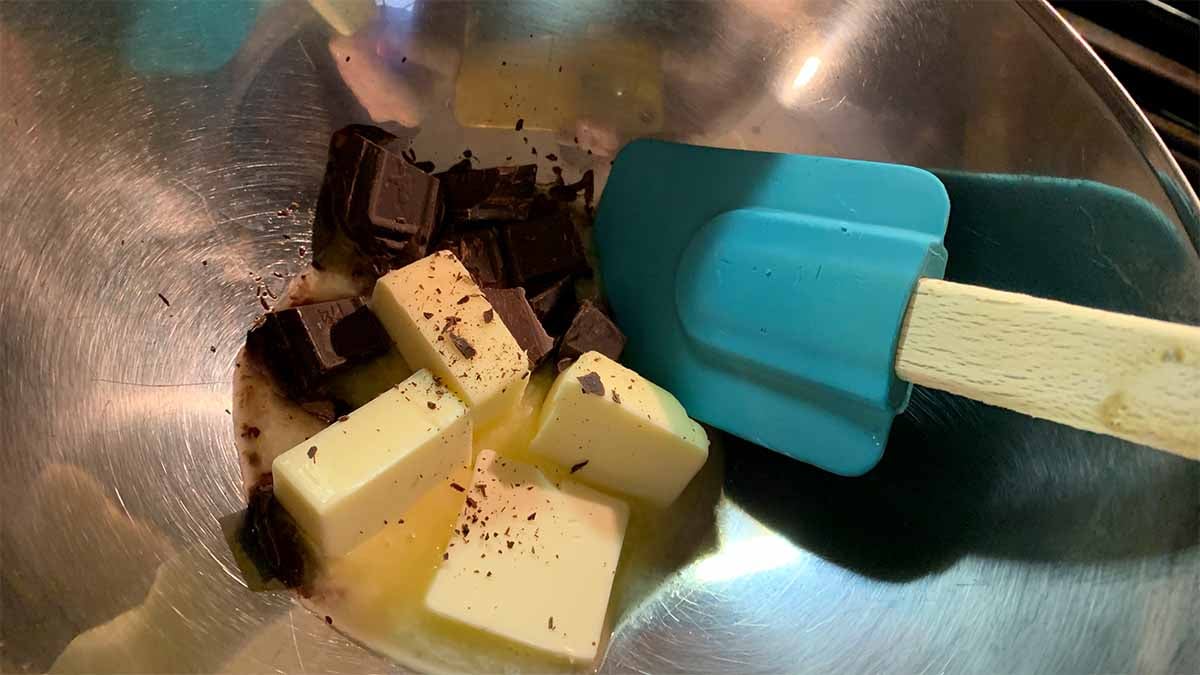 Step 4.  Add heavy whipping cream and powdered sweetener and stir until smooth.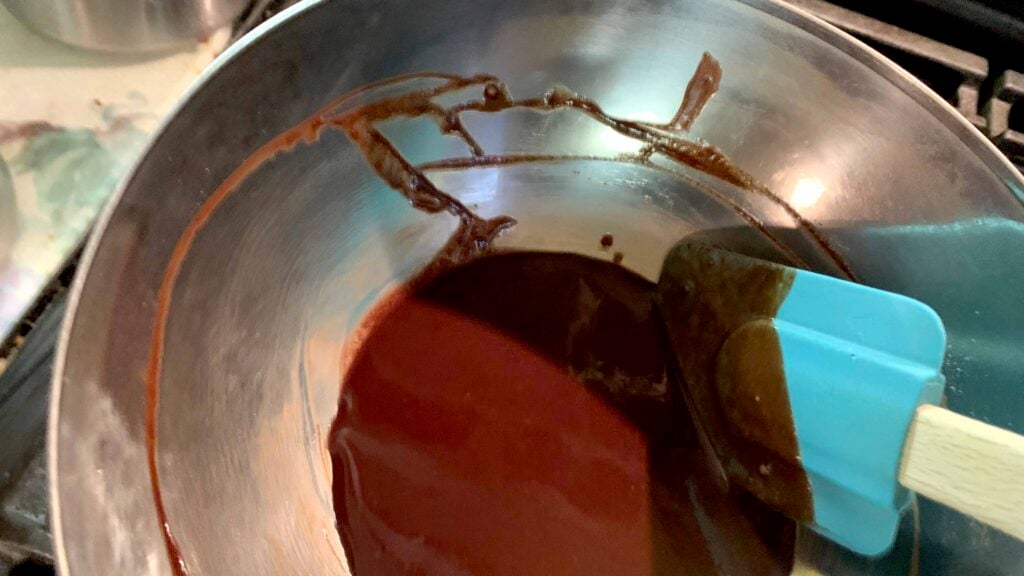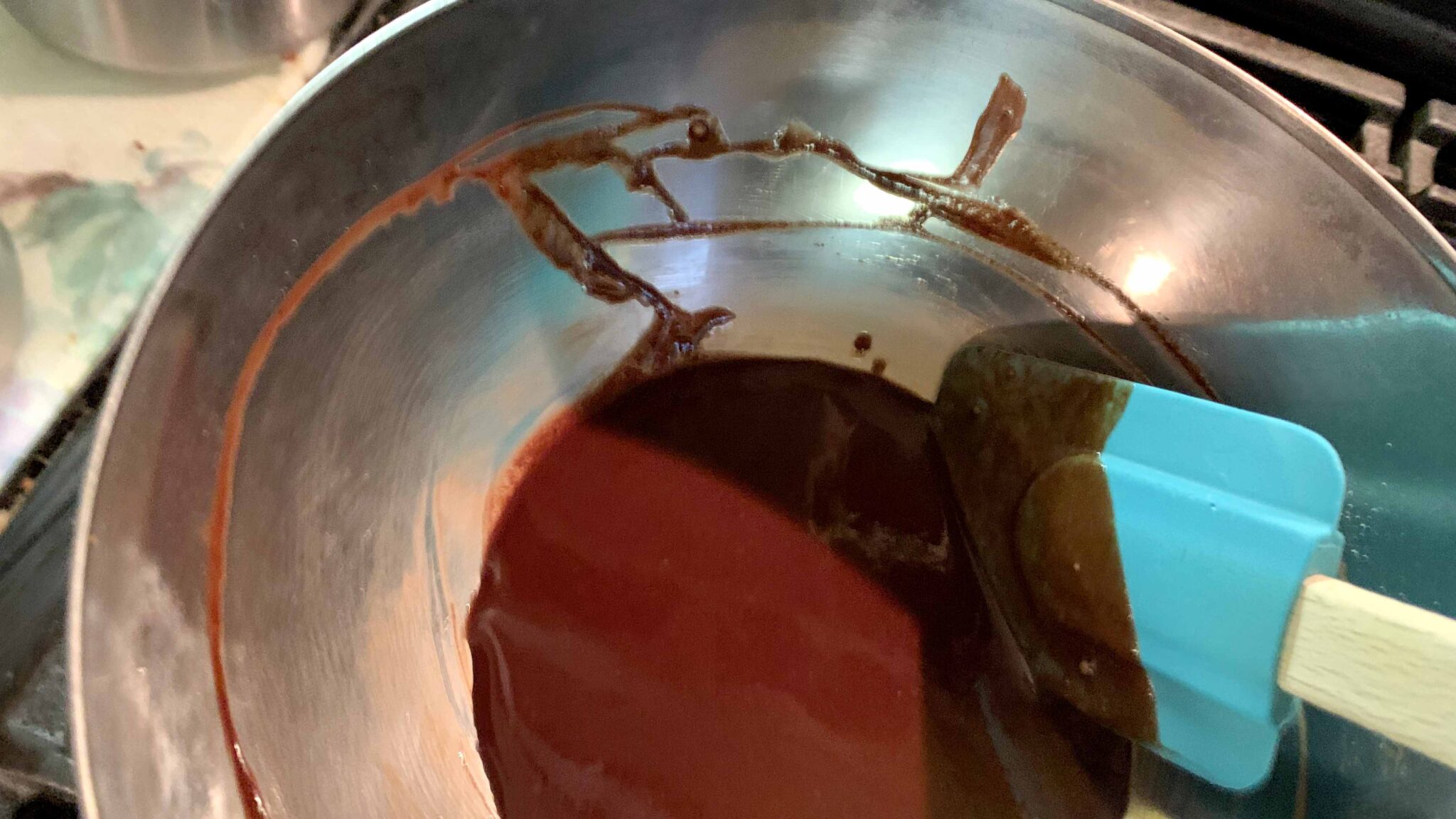 Step 5.  Pour the chocolate onto the rubber mold and gently shake from side to side to move the chocolate into the corners.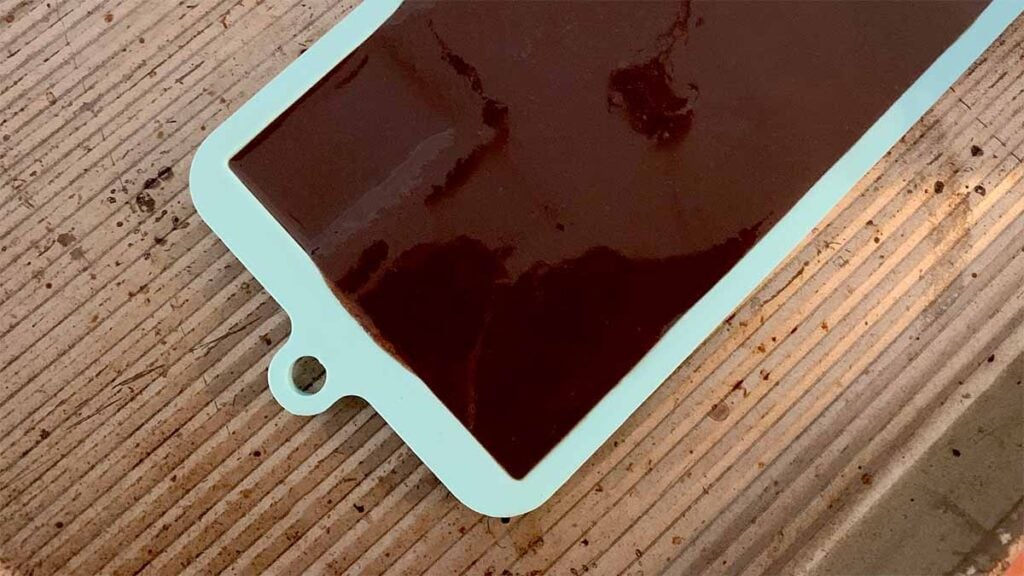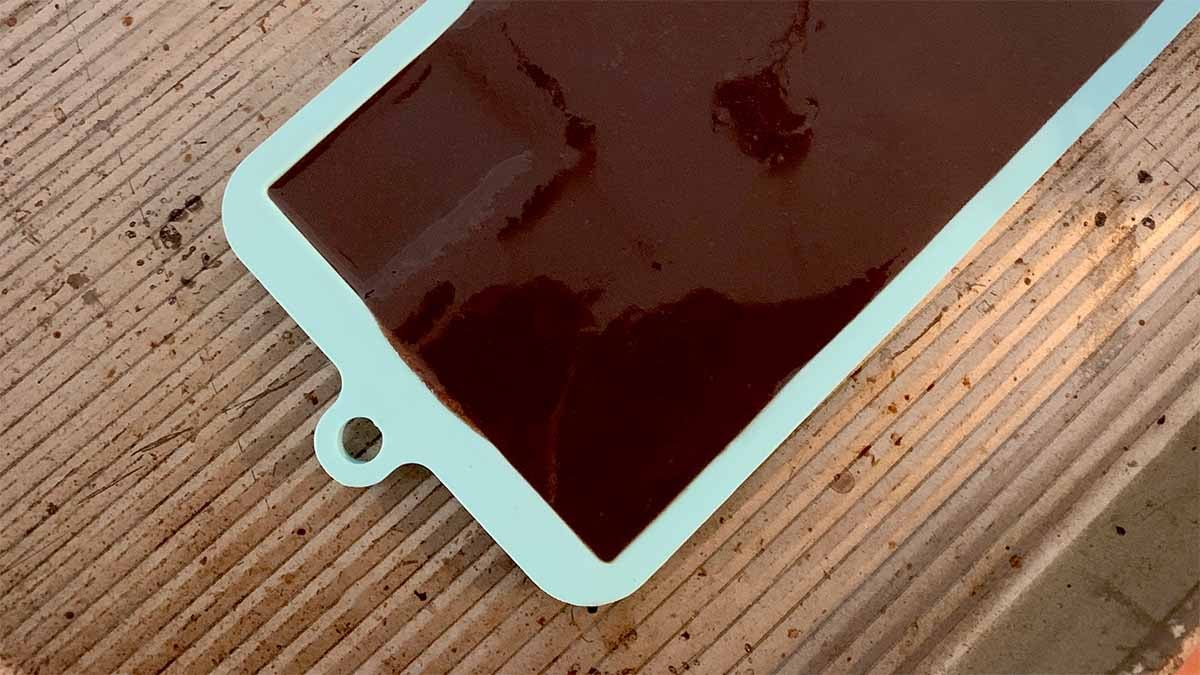 Step 6.  Place in the freezer for 2 hours until hardened.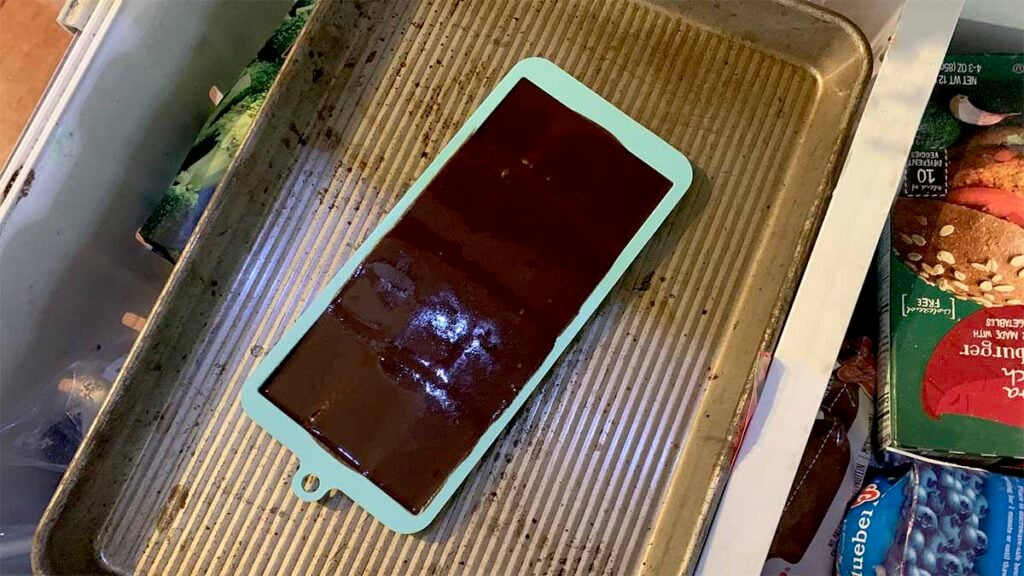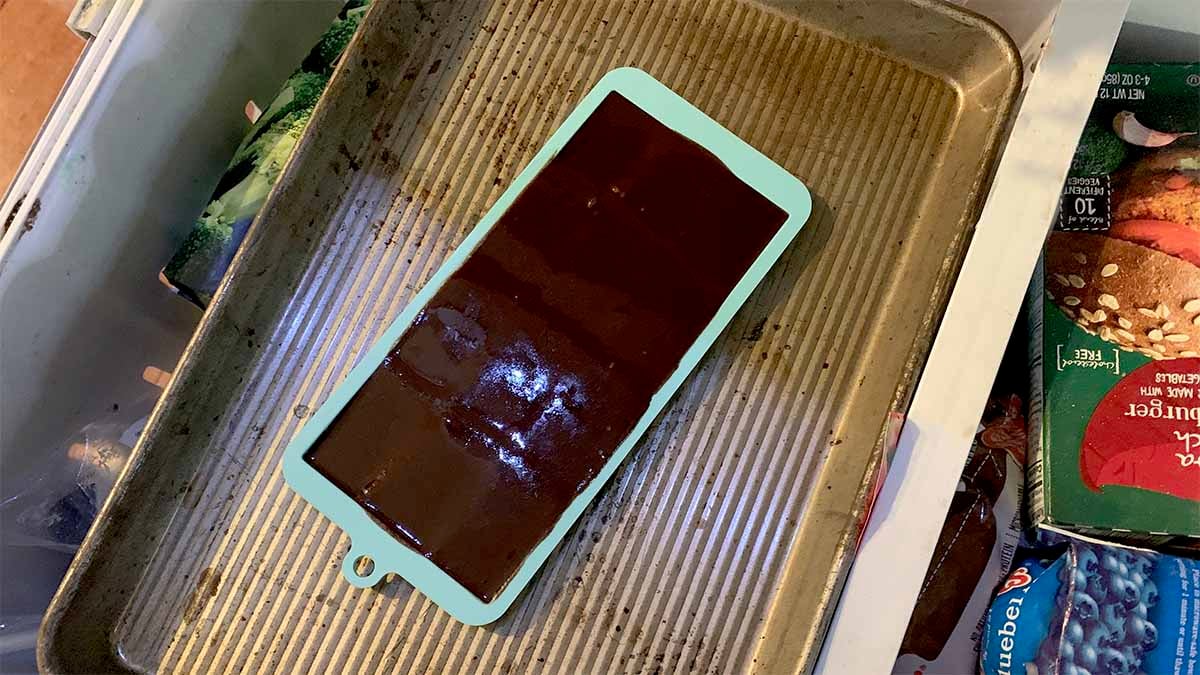 Step 7.  Invert the mold onto a hard surface like a cutting board.  Carefully un-mold the chocolate bar by loosening one end and then gently peeling the mold off, as you hold the chocolate to the surface.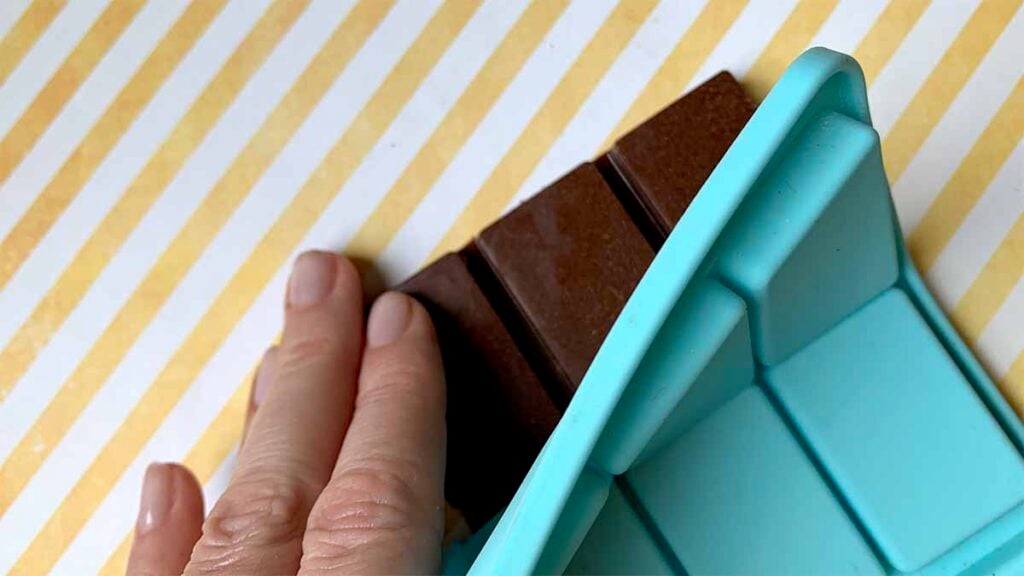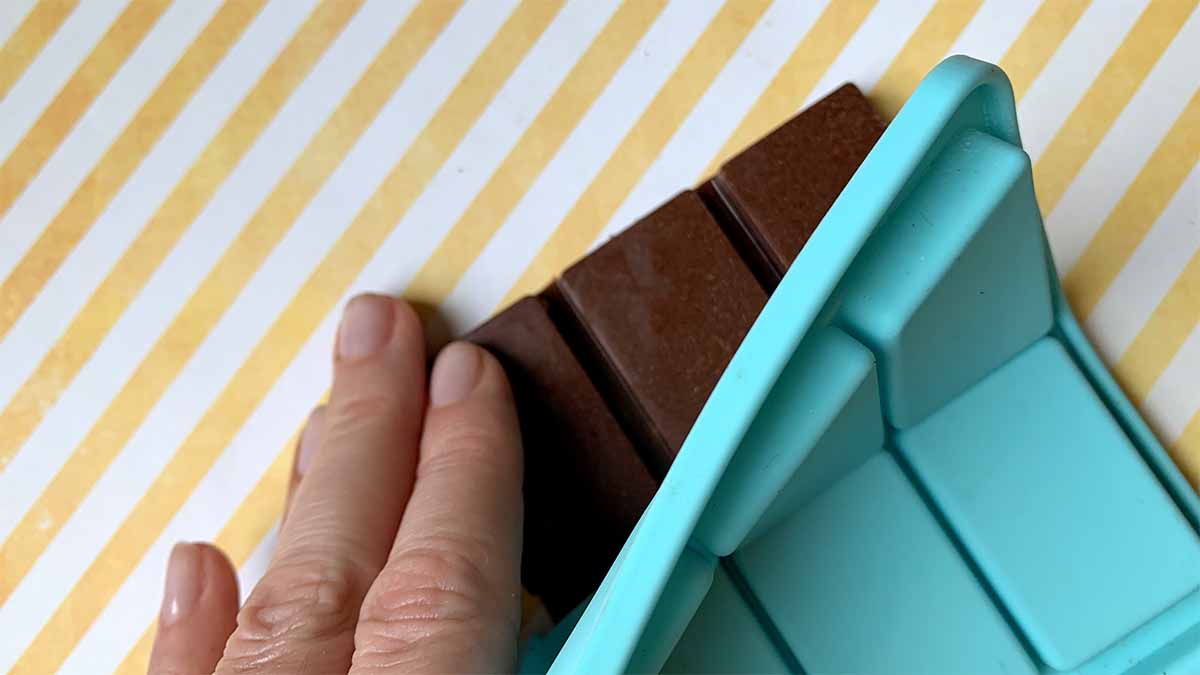 Notes
Optional Add-Ins:  If you like crunchy chocolate bars, you can sprinkle a little shredded coconut or chopped nuts in the mold before pouring in the chocolate. 
Nutrition
Serving Size:

¼ bar

Calories:

160

Fat:

17

Carbohydrates:

2

Fiber:

1.5

Protein:

1
Keywords: Low Carb Chocolate Bar, Keto Chocolate Bar, Sugar Free Chocolate Bar
For similar chocolate candy that uses Lily's Stevia Sweetened Chocolate, you might like my recipe for Keto Chocolates.