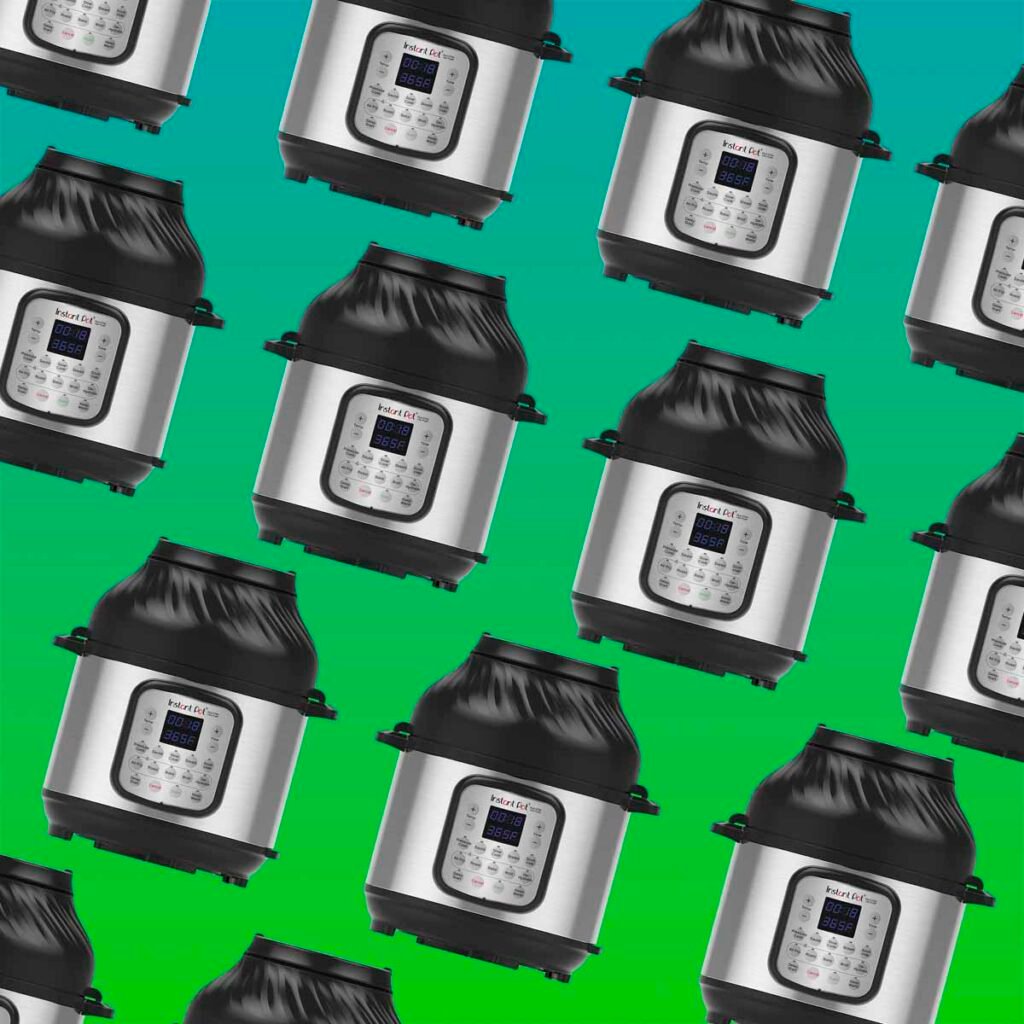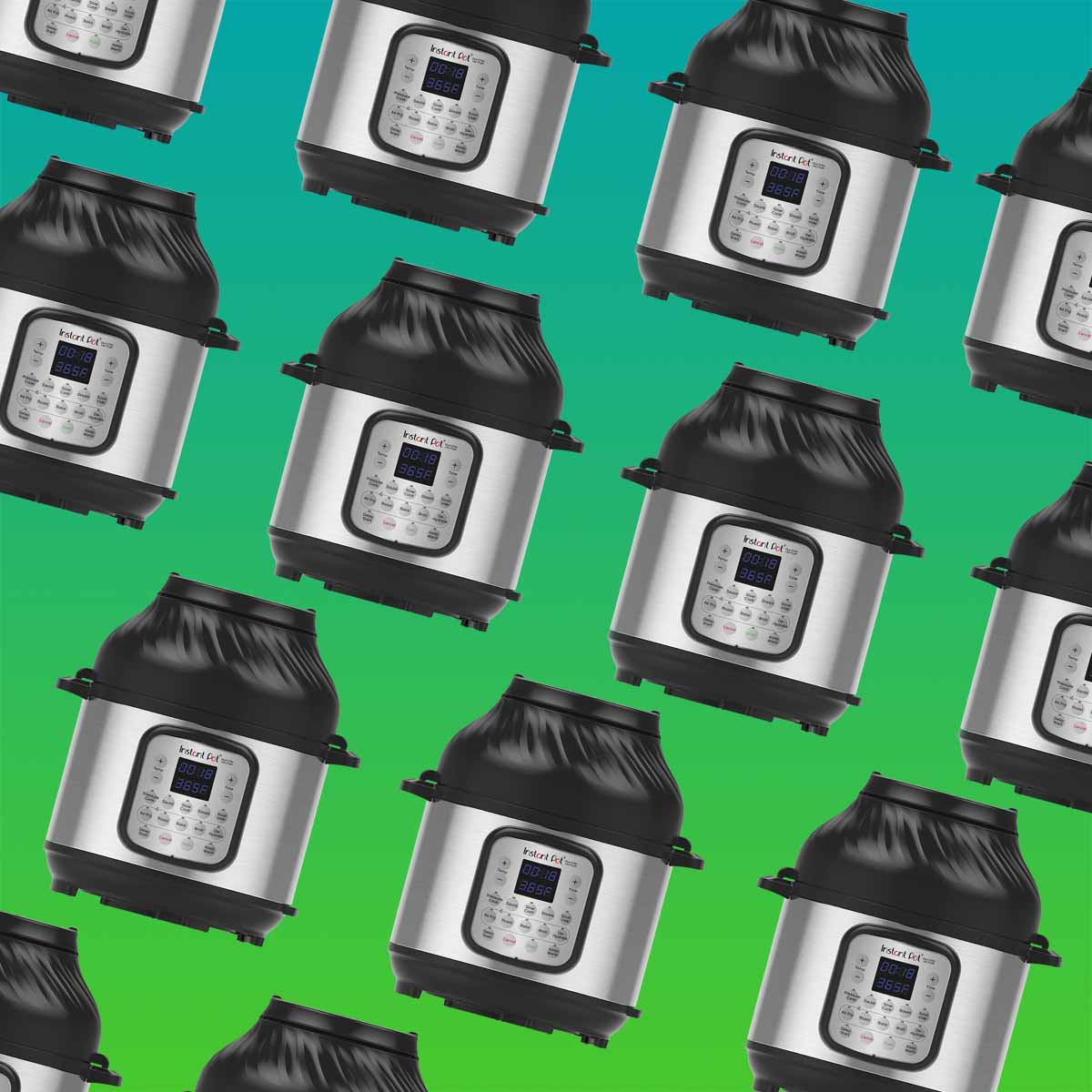 Jump to:
Greetings! 👋
Today I'm going to share 10 basic Keto recipes that you can make in an 11-in-1 Instant Pot. This appliance does it all. It is a pressure cooker, slow cooker, broiler, dehydrator, sous vide, steamer, and warmer. It can hard boil eggs, roast chickens, and sauté vegetables. This Instant Pot can even bake cakes! The only thing this machine can't do is bathe my kids and put them to bed.
(Although I hear those features are coming soon.) 😉
But here are some recipes you can make in the meantime.
👩‍🍳 10 Easy Keto Instant Pot Recipes
🥚 Hard-Boiled Eggs
Function: Pressure Cook High
Ingredients: Up to 9 eggs
Instructions: Add 1-inch water (1-2 cups) to the Instant Pot, plus the rack or basket. Place eggs inside in a single layer and pressure cook for 5 minutes. Let the steam naturally release for 5 minutes, and then quick release the remaining steam. Add eggs to a large bowl of cold water, and peel as soon as they are cool enough to handle. Makes eggs that are very easy to peel.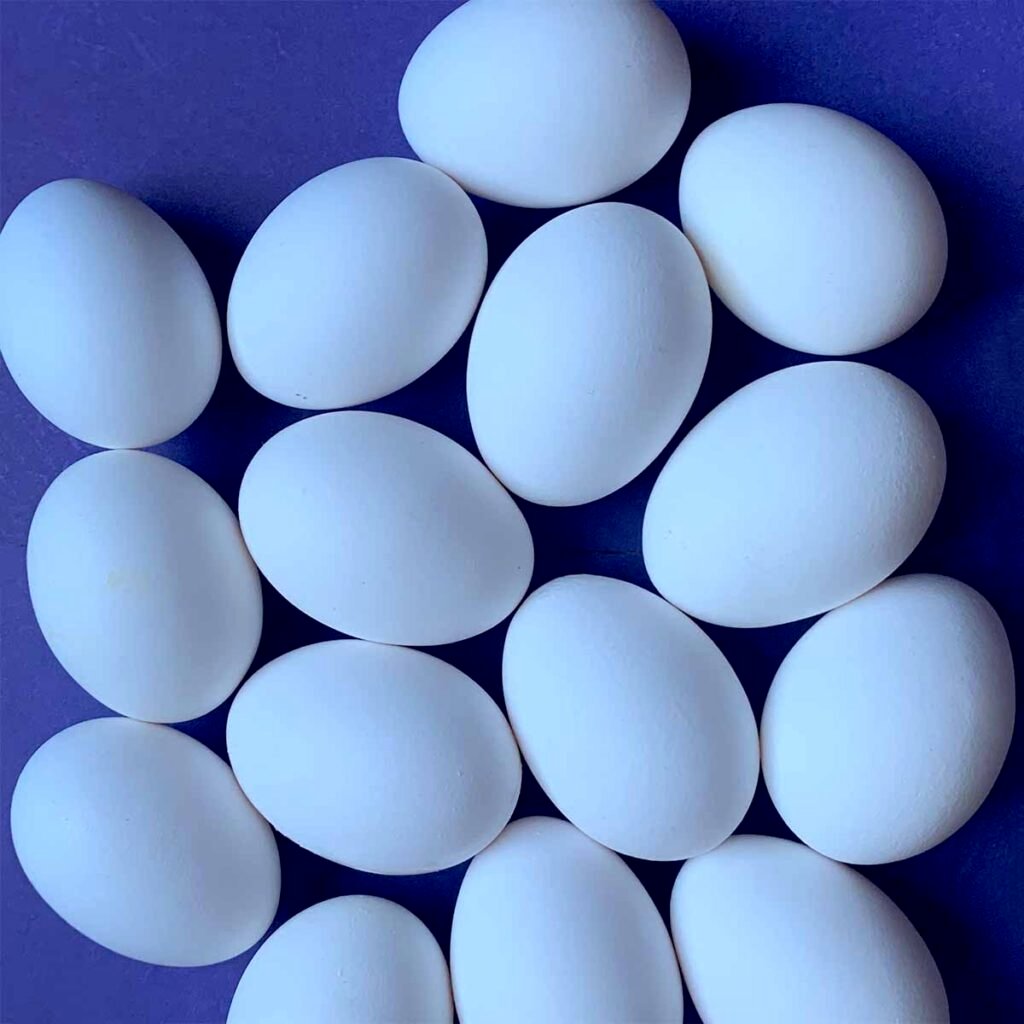 🥪 Grilled Cheese Sandwich
Function: Air Fryer
Ingredients: 2 slices Keto bread, 2-3 cheese slices, and butter
Instructions: Butter the bread and place the cheese in between with the buttered side out. Put it in the air fryer insert and air fry for 3 minutes at 360 °F. Carefully flip the sandwich with a pancake-turner and increase the temperature to 380 °F. Air fry for another 5 minutes. This is perhaps the most rewarding Keto Instant Pot recipe.
🔪 Spaghetti Squash
Function: Pressure Cook High
Ingredients: 1 spaghetti squash, cut in half with the seeds removed
Instructions: Add 1-inch water (1-2 cups) to the Instant Pot, plus the rack. Pressure cook for 7 minutes and then quick release the steam. Remove the lid from the pot and tip the squash halves to pour out the remaining liquid. Check for doneness, and if you'd like it softer, pressure cook for an additional 1-3 minutes. Use a fork to shred the strands. Voilà, spaghetti!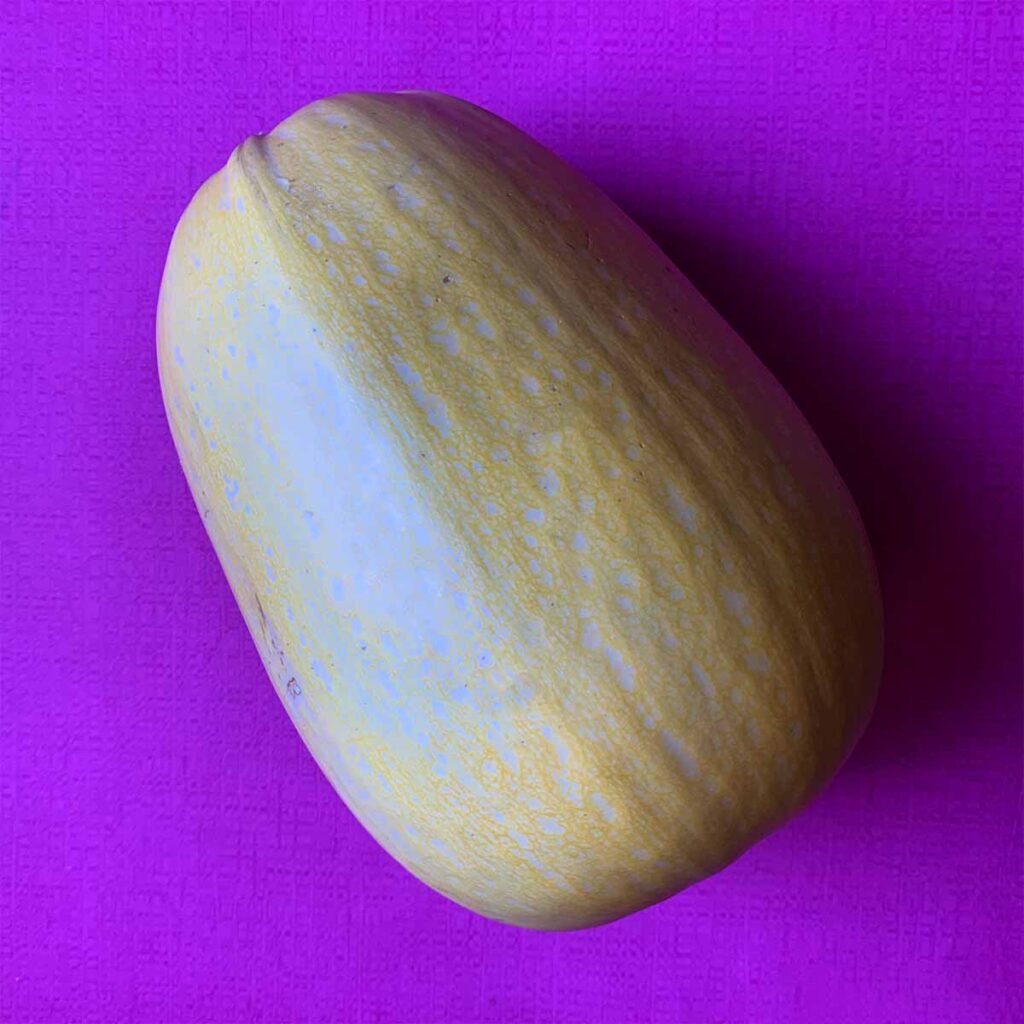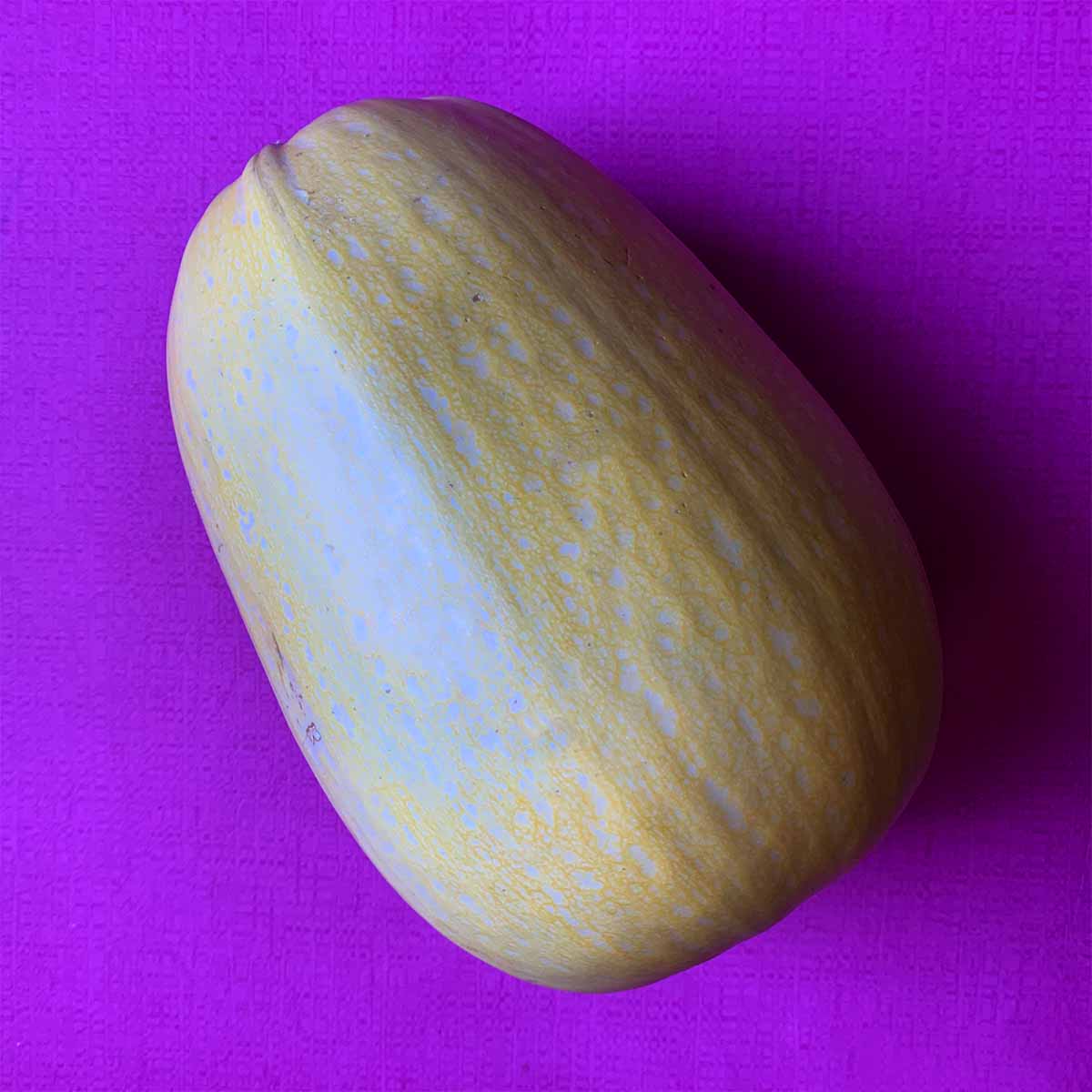 🍗 Roasted Chicken
Functions: Pressure Cook and Roast
Ingredients: 1 whole (2-3 LB) chicken, 2 cups chicken broth, and 1 TB olive oil
Instructions: Place the chicken breast side down in the Instant Pot. Add broth and Pressure Cook on High for 20 minutes. Quick release the steam. Use tongs to remove the chicken, then pour out the liquid and dry the pot. Pat the chicken dry with paper towels. Place the Air Fryer basket in the Instant Pot, drizzle the chicken with olive oil, and place it breast side up in the basket. Using the Air Fryer lid, Roast for 25 minutes at 400°F. Check that the internal temperature has reached 165°F and if it has not, then roast for an additional 5 minutes. Let stand for 10 minutes and then slice and serve with pan drippings. Winner winner Keto chicken dinner!
🥦 Steamed Veggies
Function: Steam High Pressure
Ingredients: 1 cup broccoli florets, 1 cup cauliflower florets, and 1 cup green beans
Instructions: Add 1-inch water (1-2 cups) to the Instant Pot, plus the steamer basket. Pressure cook for 0-1 minutes depending on how soft you like your vegetables, and then quick release the steam. Be careful taking out the veggies; they will be hot! For more Keto-compliant vegetables, see my Keto Beginner's Guide.
Functions: Sauté and Pressure Cook
Ingredients: 1 tablespoon olive oil, 1 (2 ½ - 3 ½ LB) rump roast, 3 cups beef broth, 1 TB Worcestershire sauce, 2 bay leaves, 3 cloves garlic, 3 cups chopped Daikon radishes, 3 cups baby carrots, 3 cups celery and 3 cups shallots
Instructions: Select the Sauté function and set the time for 10 minutes. Season the beef with salt and pepper and add olive oil to the pot. Once the Instant Pot has heated up, sear the meat on all sides, about 8 minutes. Add the broth, Worcestershire sauce, bay leaves, and garlic to the pot and pressure cook for 60 minutes. Naturally release the steam for 10 minutes and then quick release the remaining steam. Remove the roast from the pot and add the Daikon radishes and shallots. Pressure Cook on High for 8 minutes and then remove from the pot. Add baby carrots and celery to the pot and Pressure Cook on High for 2 minutes. Add Roast and vegetables to a serving platter and pour the cooking liquid on top.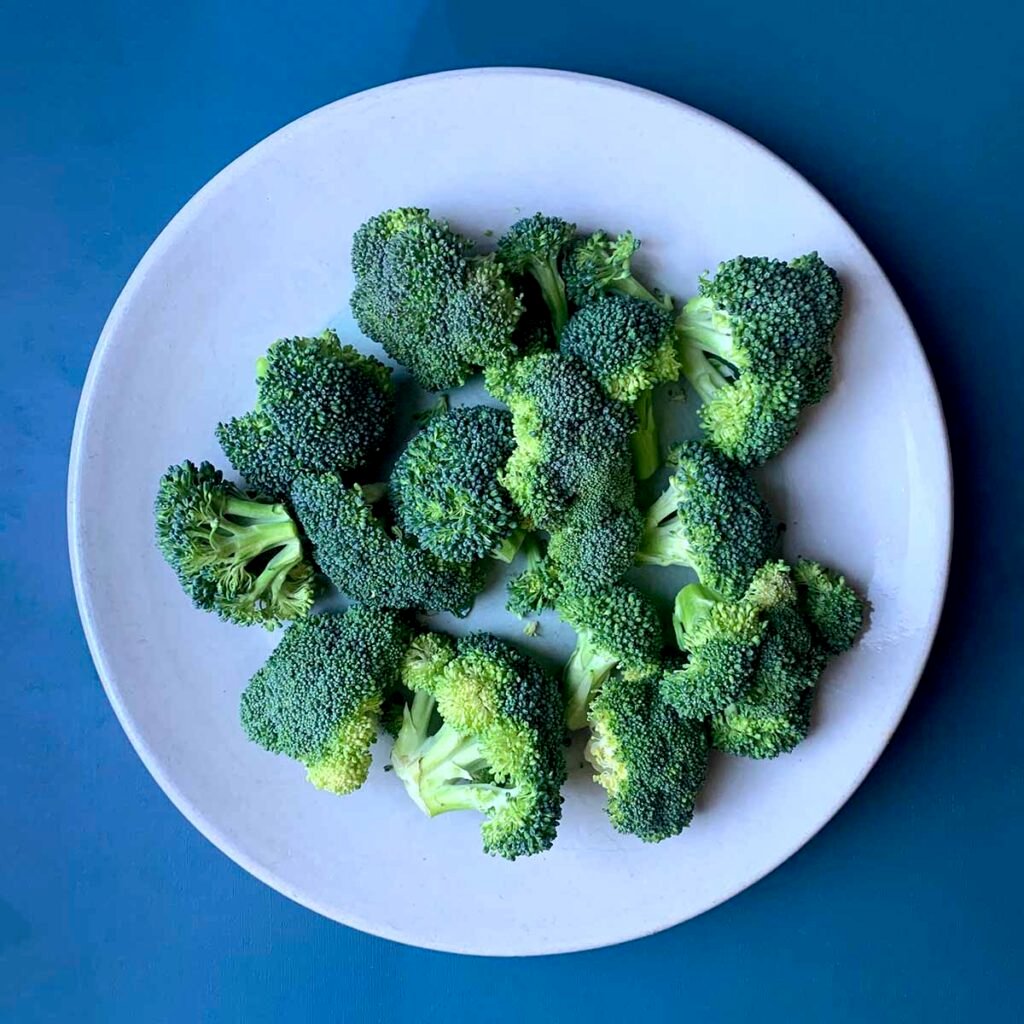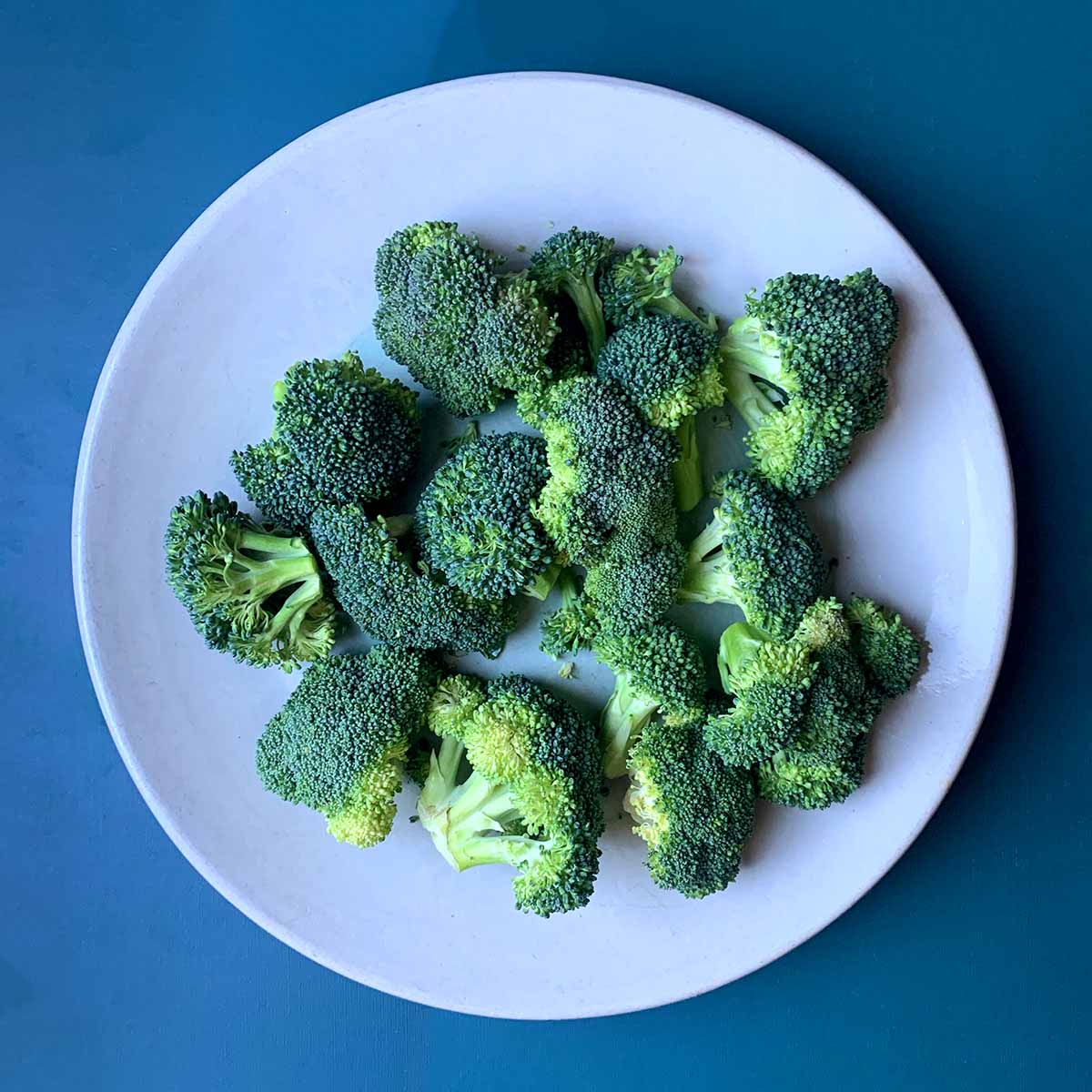 🥩 Steak
Functions: Sous Vide and Broil
Ingredients: 1-2 steaks and 2 tablespoons olive oil
Instructions: Fill Instant Pot halfway with water, and select Sous Vide. Set temperature at 130-140 °F, depending on how you like your steak done. Place the pressure cooker lid on the pot, set time for 2 hours, and press Start. Season steaks with salt pepper and place them into a large sous vide plastic bag with 1 tablespoon of olive oil. Shake to coat the steak in olive oil, then and vacuum seal the bag. When theInstant Pot reaches your set temperature, submerge the bag in water. Leave the lid off. After the cook time is done, remove steaks from the water bath, dump out the water, rinse the pot, dry, and place the inner pot back in the cooker base. Remove the steaks from the bag and dry them. Drizzle 1 TB olive oil in the inner pot, add steak and cover with Air Fryer lid. Select Broil and broil 3 minutes per side. Let rest for a few minutes to seal in the juices and then serve to great applause.
Functions: Sauté and Slow Cooker
Ingredients: 2 TB olive oil, ½ cup diced onion, ½ cup diced bell pepper, 2 cloves minced garlic, 1 LB ground beef, 1 (16oz) can of tomato sauce, 16 oz water, 1 TB chili powder, 1 TB cumin, 1 tsp oregano, 1 tsp salt, 1 tsp black pepper
Instructions: Add TB olive oil to the Instant Pot, select Sauté and wait for a minute until warmed. Add onions, bell pepper, and garlic to the pan and cook with the lid off until softened, 5 minutes. Add ground beef and sauté until no longer pink, breaking the meat up with a spatula, 5 minutes. Add remaining ingredients and stir to combine, scraping up any brown bits off the bottom. Cancel the Sauté function, and select Slow Cook on Low for 5 hours. The flavors will spend the afternoon melding. Yum.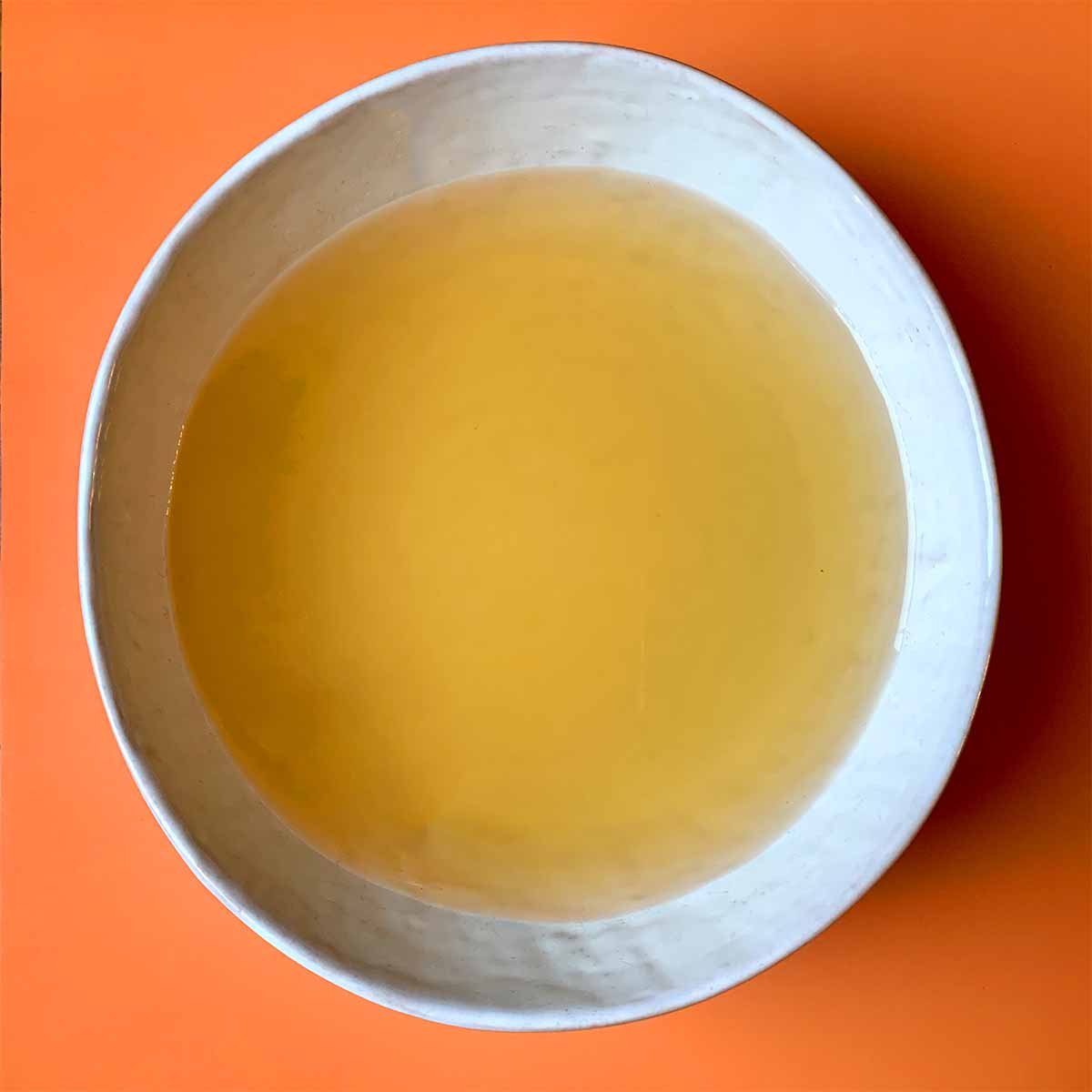 🍜 Bone Broth
Function: Pressure Cook High
Ingredients: Bones from 1 (3-4 LB) chicken, 1 TB apple cider vinegar, and salt to taste
Instructions: Add bones and apple cider vinegar to the Instant Pot. Add water up to the "max fill" line. Pressure cook on High for 120 minutes. Allow the pressure to naturally release, 20-30 minutes. Allow to cool, and then strain into storage containers. Then drink up because it's good for ya.
🧁 Chocolate Mug Cake
Function: Pressure Cook High
Ingredients: cooking spray, 2 TB unsweetened cocoa powder, ¼ cup Confectioner's Swerve, ¼ tsp baking powder, 1 large egg, 1 TB heavy whipping cream, ½ tsp vanilla, 1 TB melted butter
Instructions: Add 1-inch water (1-2 cups) to the IP, plus the rack or steamer basket. Spray a mug with cooking spray. Mix together cocoa powder, sweetener, and baking powder in a medium-sized bowl. In another medium-sized bowl, whisk the egg until pale yellow and bubbly. Whisk in the heavy whipping cream and vanilla. Quickly whisk in melted butter and then mix in the dry ingredients. Pour the mixture into the mug and place it in the Instant Pot. Pressure Cook on High for 10 minutes. Naturally release the pressure for 10 minutes and then quick release the remaining steam. Remove the mug and dig right in!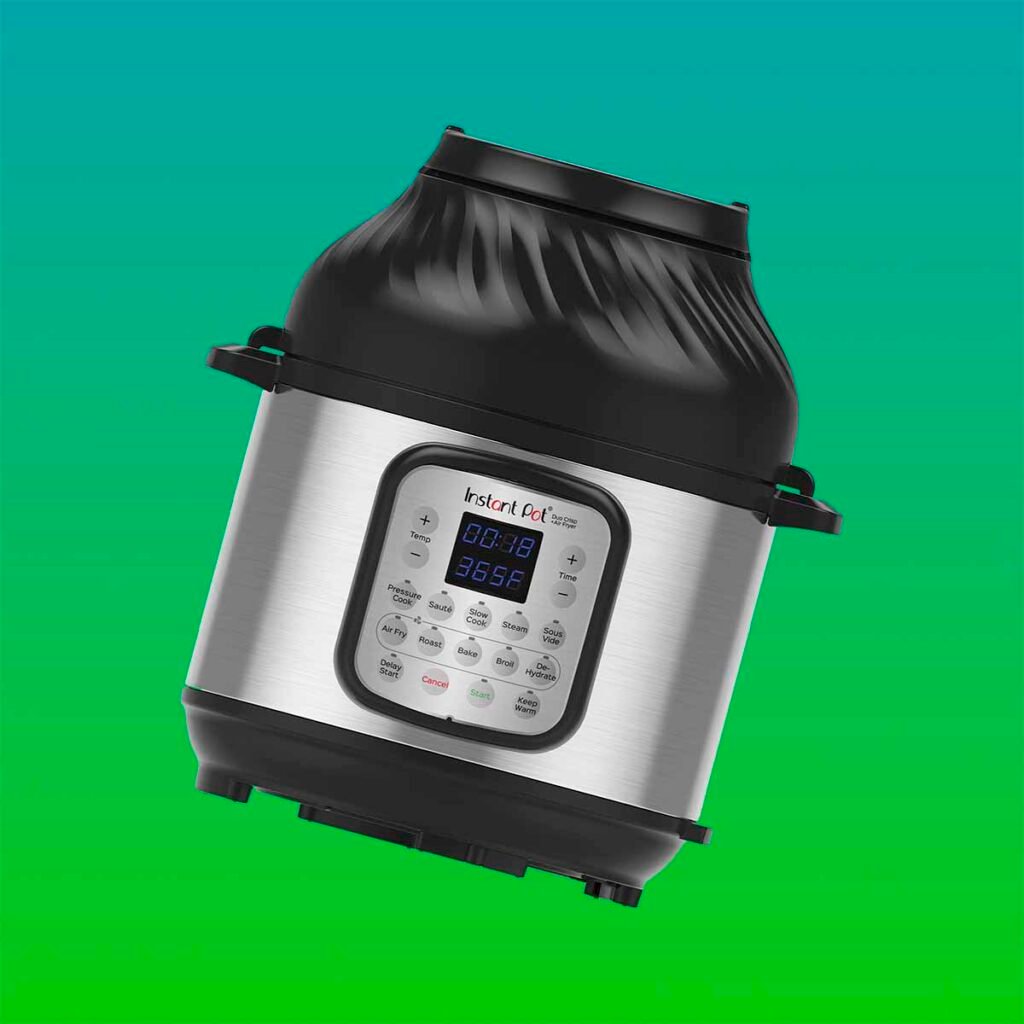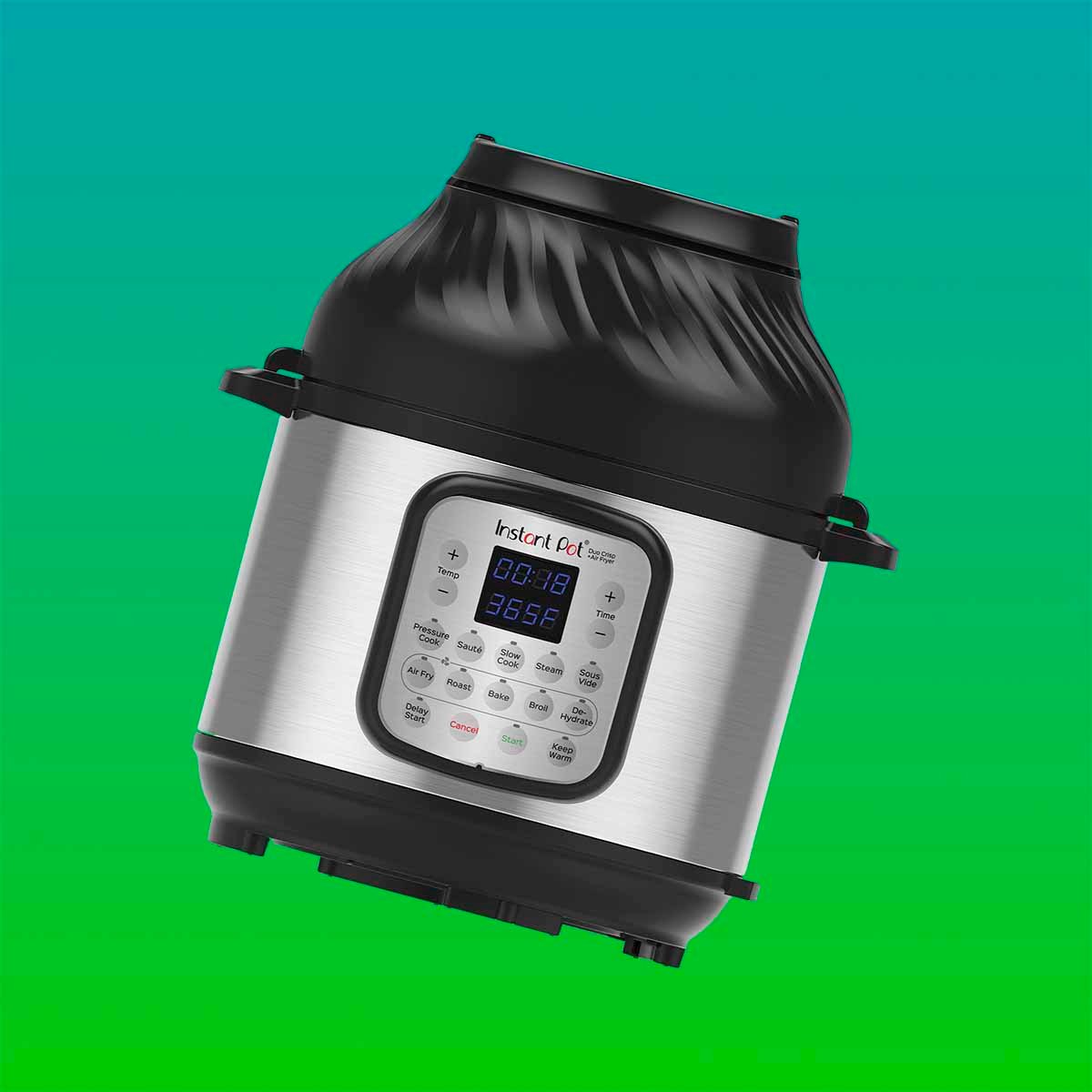 And there you have it. 👩‍🍳
Those are the 10 best Keto Instant Pot recipes I've made this month. I'd been lusting after it for some time. Buying the Instant Pot was a way to clear out some of the many appliances taking up precious counter space in my little kitchen. So when I saw it on sale on Amazon for $100, I was like, "take my money!".
💰 Where to buy the Instant Pot
You can find it in Walmart, Target, Bed Bath & Beyond, and Amazon. The large 8-quart size should run you about $140, and the 6-quart size is on sale for $100 everywhere right now. In retrospect, I think I should have gone with the larger 8-quart size to fit more stuff, but you know, live and learn.