This guide for how to survive Thanksgiving on Keto will make your holiday a sweet one. It includes 10 great Keto sides and desserts to bring with you to the feast.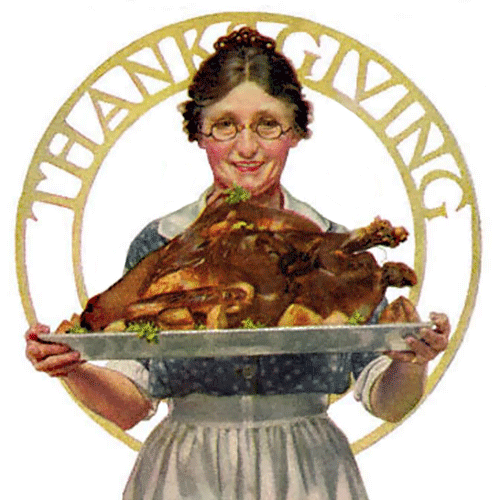 Jump to:
Ah, Thanksgiving 🦃
The day when we give thanks, eat too much, and sleep it off on the couch. It's a time when your will to stick to your low carb diet will be sorely tested. So the best advice I can give you is this:
Bring. Your. Own. Food. 😜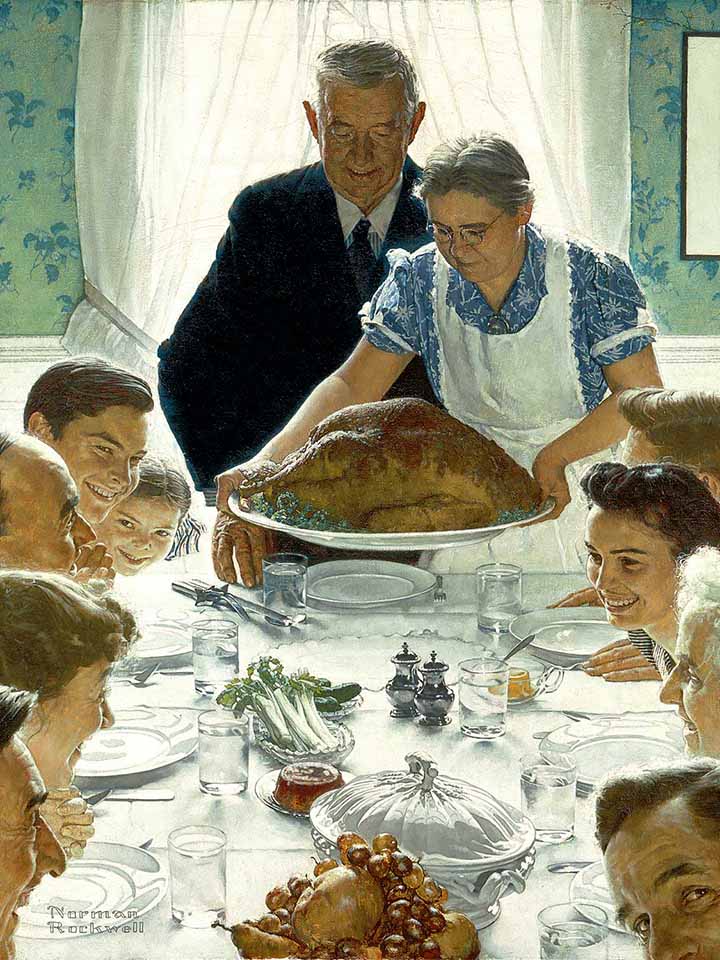 😐 Be prepared
You need to think of Thanksgiving as a Keto battleground and carbs as the landmines. But the high carb stuffing won't tempt you if you bring your own low carb version. Your eyes won't wander over to the sugary dessert table if you bring your own pumpkin pie. Nope, you'll be sitting pretty with the low carb desserts and sides that you brought with you.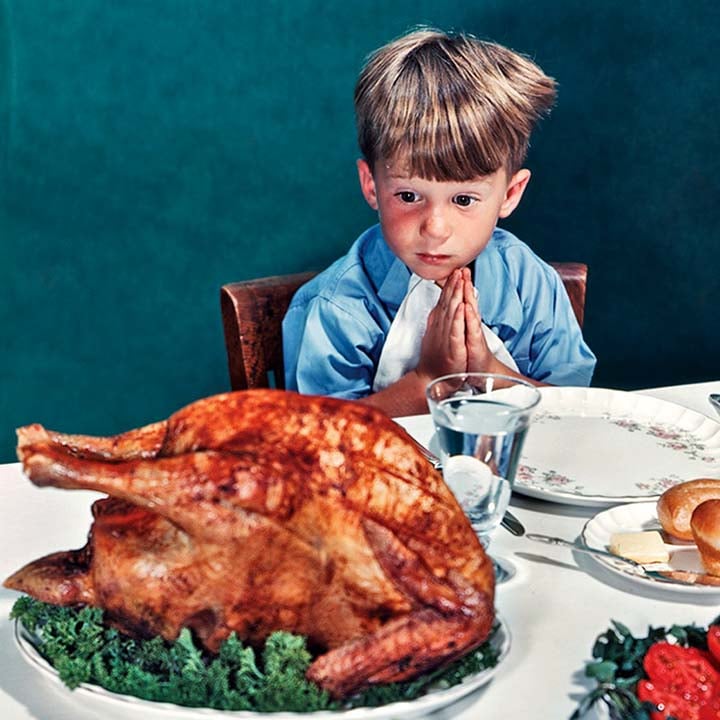 🥘 What to bring
TURKEY: The main attraction of Thanksgiving is the turkey, which is, thankfully, a zero-carb food. I went straight to the source, the Butterball Hotline, to find all the best tips and tricks for roasting the bird. You can learn everything I know about roasting a turkey by following this link:
STUFFING: Now this is a big one because we are limited in the bread that we can eat. Luckily Keto bread brands have become so popular in the last few years that you can even buy it at Aldi. A lot of the brands do taste a little cardboardy though, so I like to use the ThinSlim brand of zero-carb bread. So this recipe for Keto stuffing has all the deliciousness of the original but with only 2g net carbs per serving.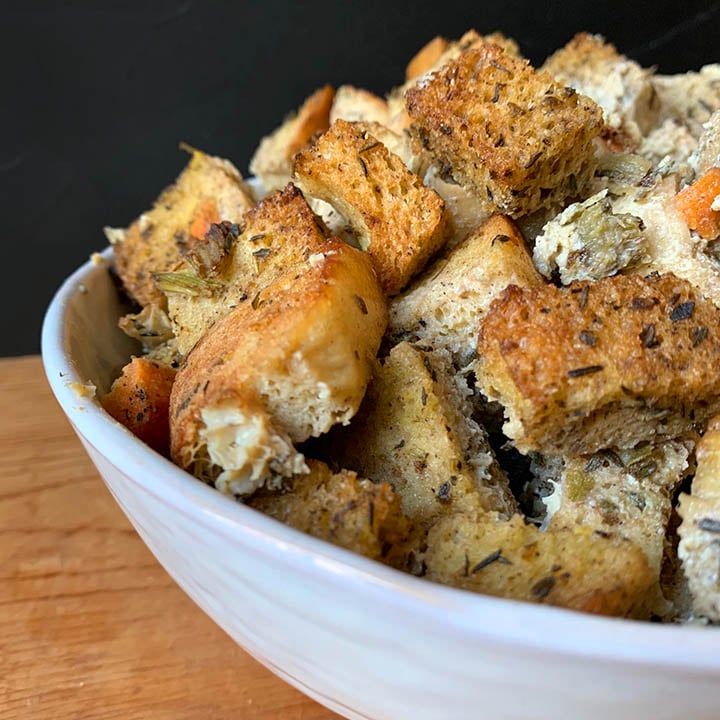 GREEN BEAN CASSEROLE: So close to being low carb, and yet so far! But here is my recipe for low carb Green Bean Casserole that's got all the creamy, green beany mushroomy flavor with half of the carbs of the original. And it's topped with crunchy pork rinds in place of those addictive French's fried onions. This fresh green bean casserole will blow the classic canned green bean and cream of mushroom soup casserole out of the water.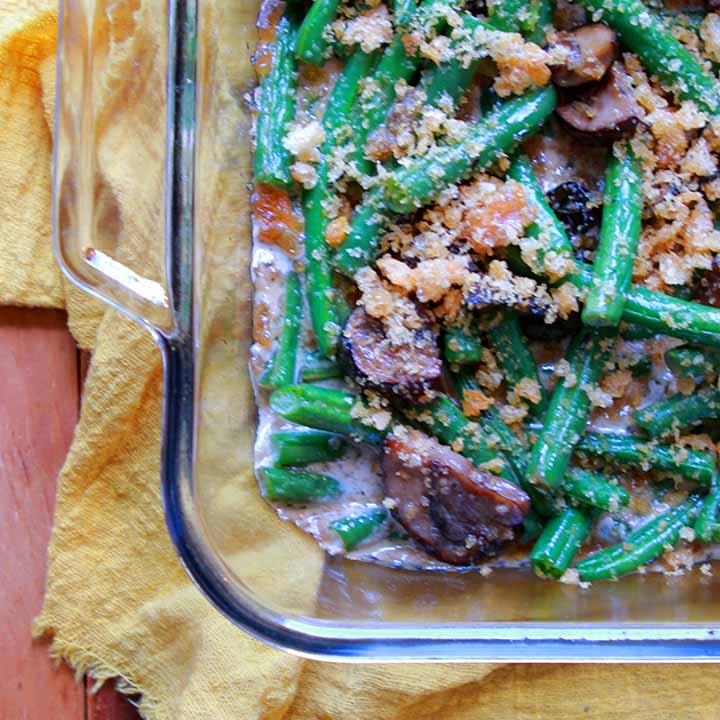 CRANBERRY SAUCE: Well, the good part is that cranberries are a low carb fruit, but the bad news is that they are so sour that you need to add copious amounts of sugar to be able to eat them. Not a problem though, if you use a Keto-approved sweetener as I did in this recipe. And oranges are too sweet to eat on a Keto diet but you can use their zest to give the cranberry sauce a nice little citrusy kick.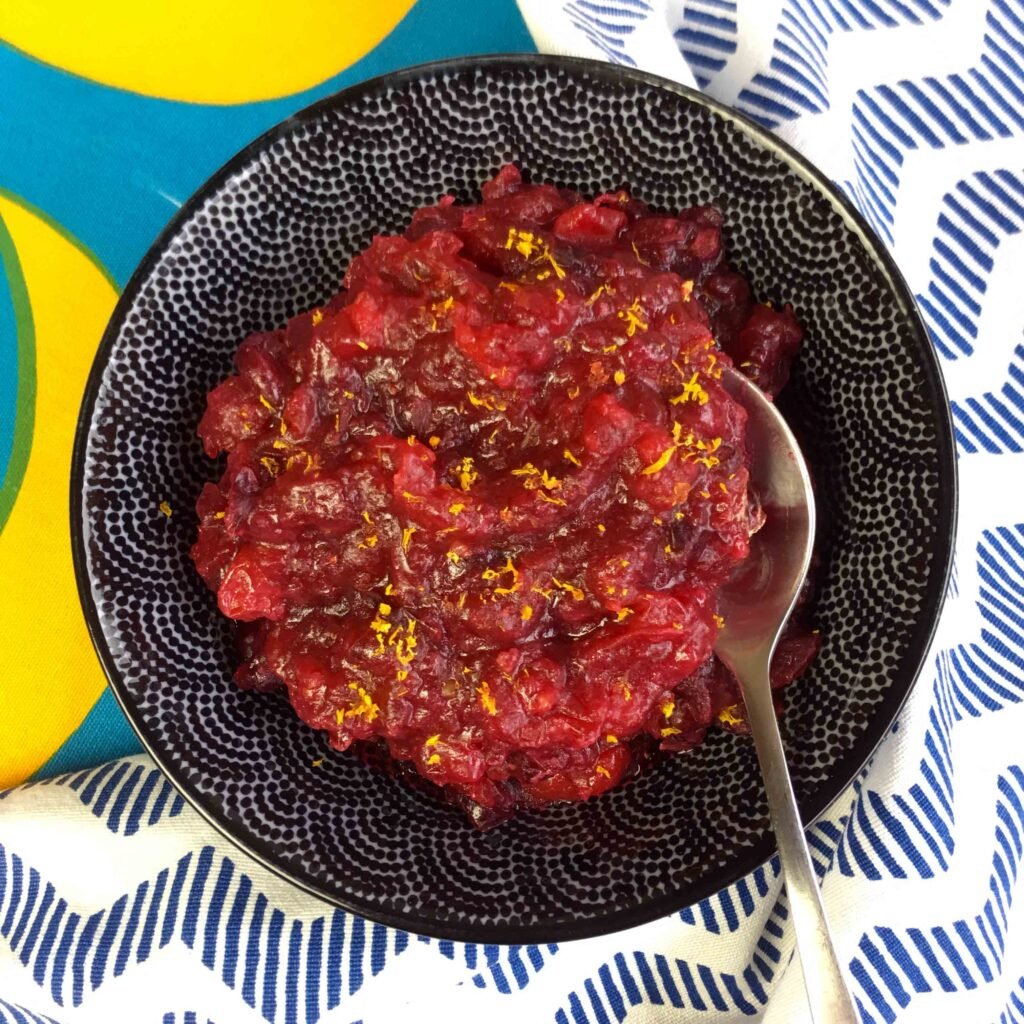 MASHED POTATOES: Substituting mashed cauliflower for mashed potatoes is a Keto trick that is as old as the hills. But when you make food for a crowd, you want it to SLAY. So let me suggest this recipe for twice-baked cauliflower. It's mashed cauliflower baked together with cheddar cheese, bacon, and green onions. It's soooo good. Your friends and family will definitely ask for this recipe.
Keto Twice-Baked Cauliflower 🧀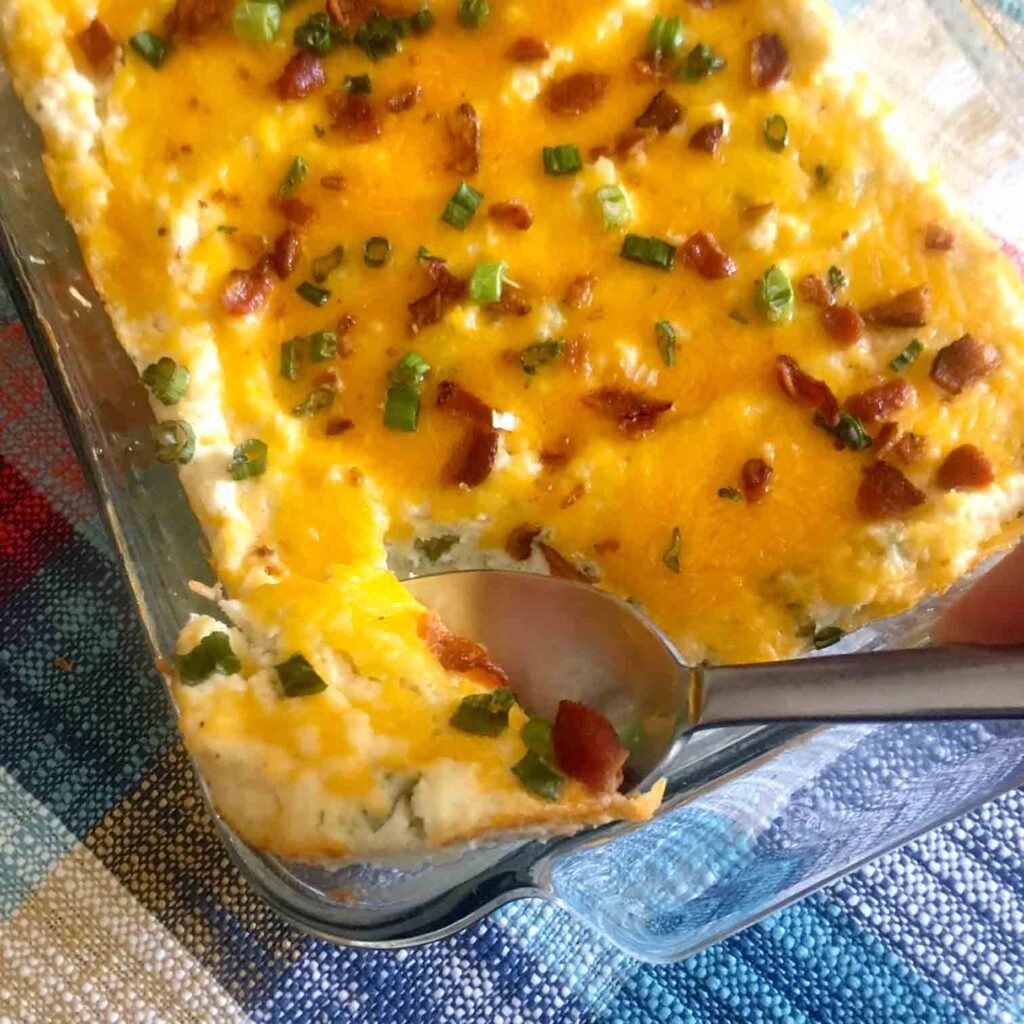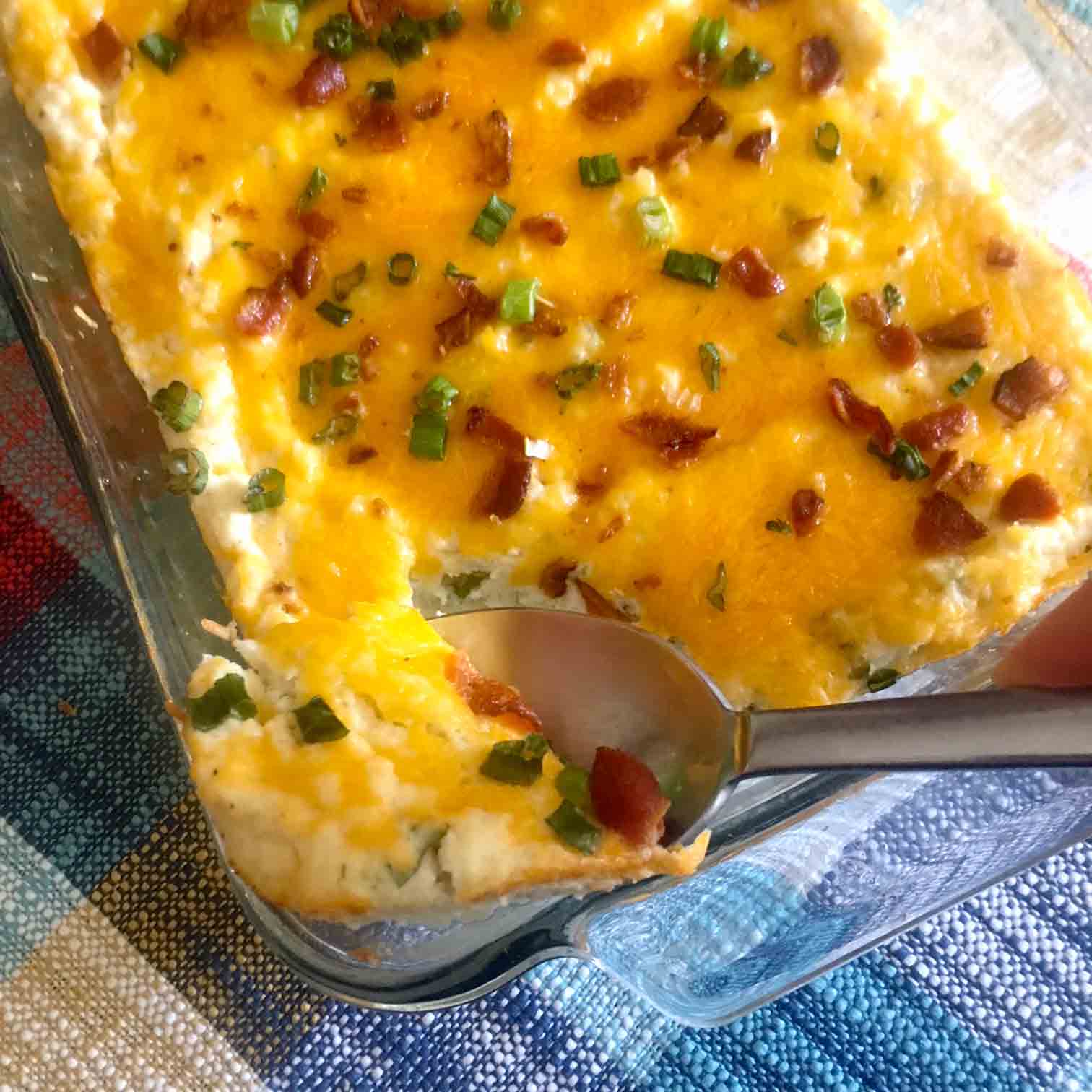 BRUSSEL SPROUTS: While not necessarily a Thanksgiving must-have, it is a vegetable that has been gaining in popularity recently. (Who doesn't love a teeny tiny cabbage?) And when you add some pickled red onions, goat cheese, and pecans, you have an unstoppable side dish. All aboard the train to Brussels!
Keto Charred Brussel Sprouts 🥗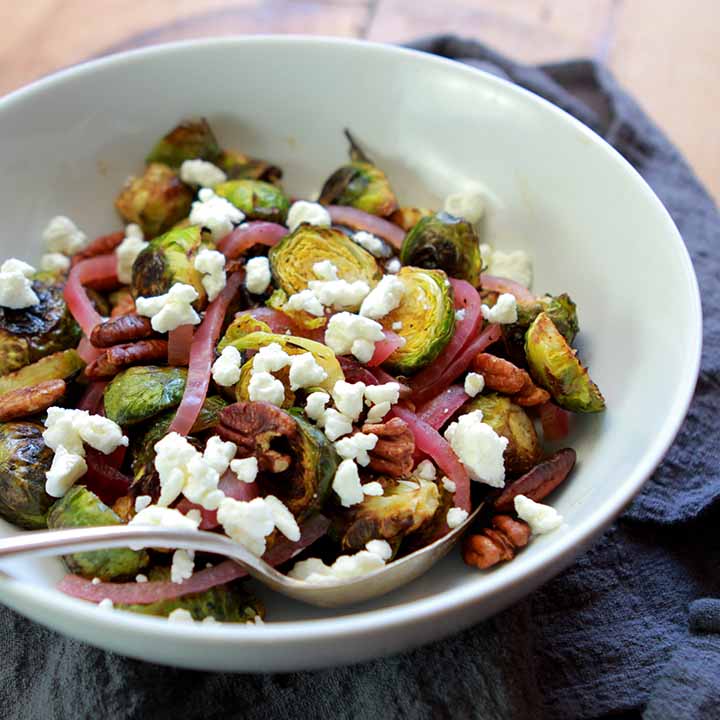 PUMPKIN PIE: Now this is a Thanksgiving must-have. Love it or hate it, you need to have a pumpkin pie at your Thanksgiving feast. No room for argument on this one. But give this sugar-free pumpkin pie a try and you will not be disappointed.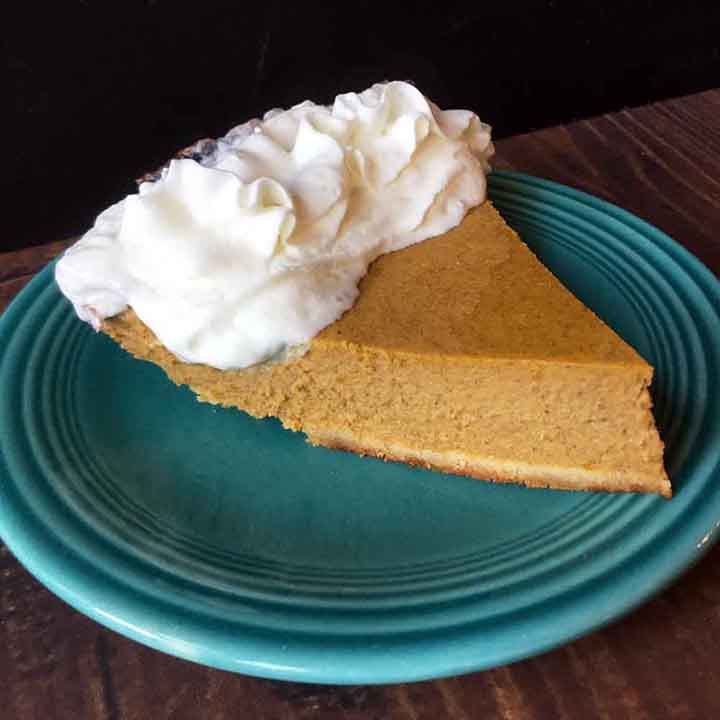 PECAN PIE: These pies are often sickeningly sweet but deserve a place on the Thanksgiving dessert table all the same. Here is a recipe for a sugar-free pecan bar that has the best parts of pecan pie in an easy-to-hold bar form. It's a sweet nut filling on top of a soft almond flour crust, so it's got nuts coming and going. It's really tasty.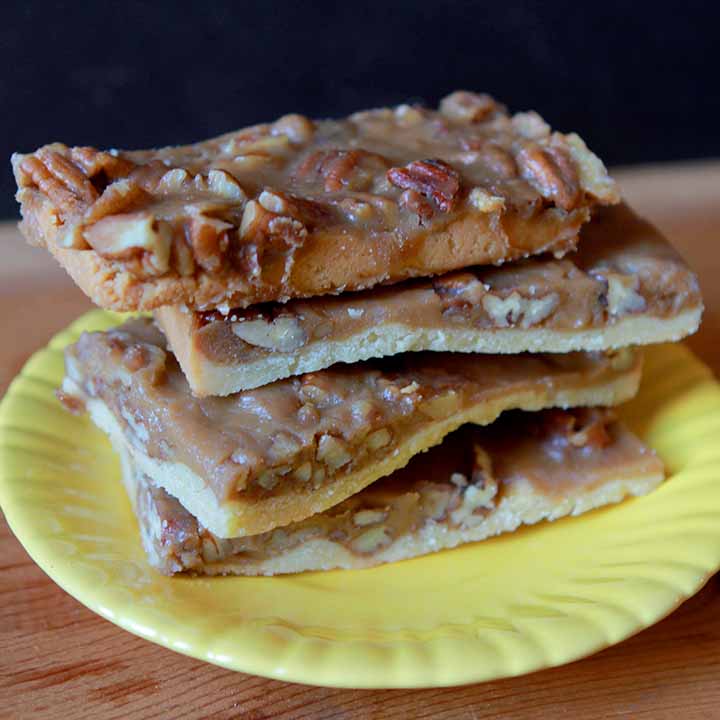 JELLO SALAD: Jello salad is a dessert masquerading as a side dish. (Is it really a salad? I think not.) But this recipe for Cranberry Pecan Jello Salad uses Sugar-Free Jello so it's got just 90 calories and 1g net carbs per serving. And if you want to make this recipe, but have missed your window to buy cranberries, you can substitute raspberries. It will be great either way.
Keto Cranberry and Pecan Jello Salad 🌈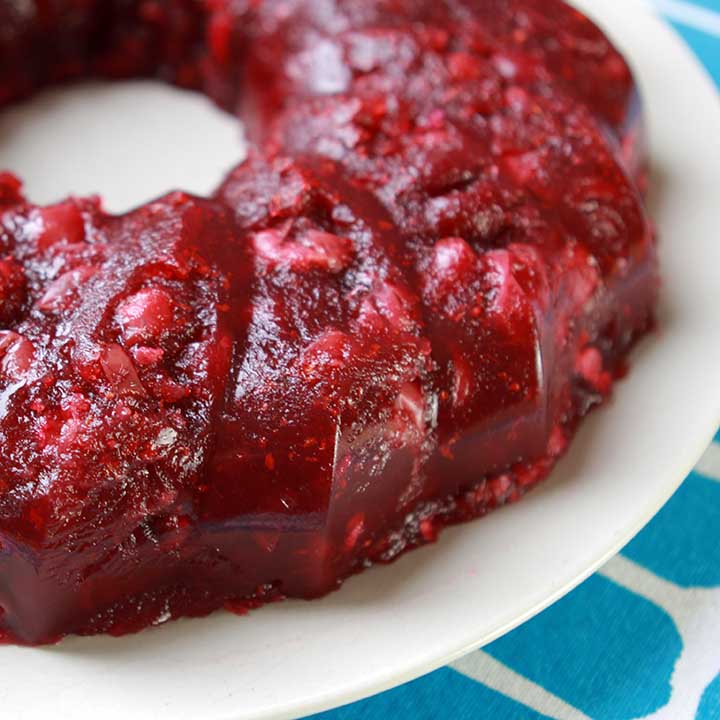 SPICE CAKE: This is a simple low carb cake that you can start making in November and keep on making through to the New Year (and beyond!). A holiday spice cake is always welcome at gatherings and other assorted get-togethers. This sugar-free spice cake has a cream cheese frosting that is to die for, and each slice has just 5g net carbs. Delicious.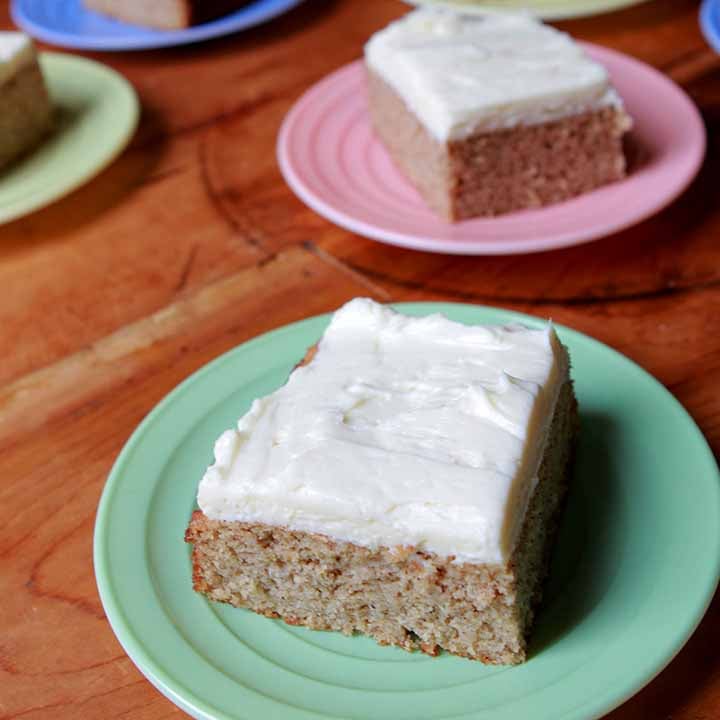 PUMPKIN CHEESECAKE: It might not be a Thanksgiving staple yet, but if I had my druthers this two-layer pumpkin and vanilla cheesecake would be on every Thanksgiving dessert table. This sugar-free New York-style cheesecake is truly a show stopper. And it tastes so good that no one will suspect that it is actually Keto.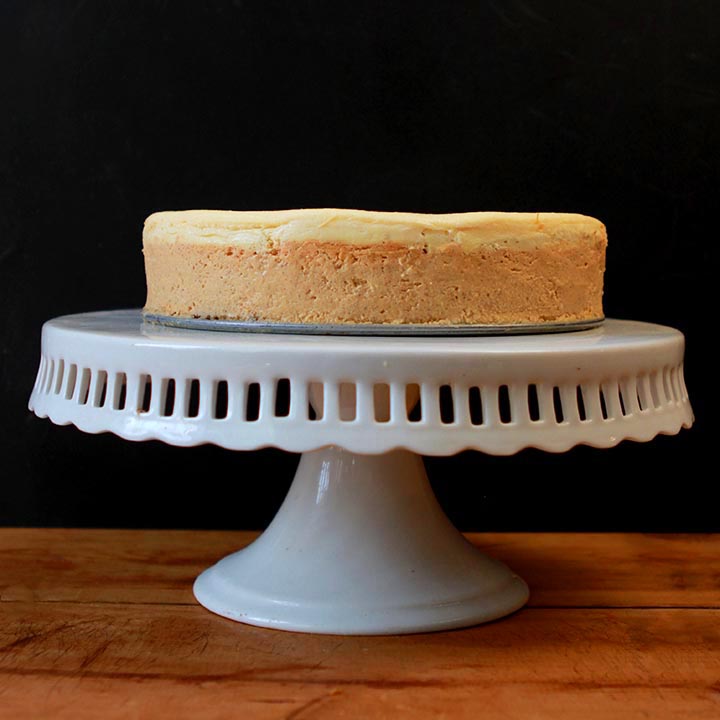 And there you have it. 👩‍🍳
Even if you just bring one side and one dessert, and add in some turkey, then you'll have a delicious Keto Thanksgiving feast. And who knows, you might just find a few converts along the way. Once your friends and family take a taste of your lovely low carb dishes, they might think that your crazy Keto diet ain't so crazy after all.
Something to be thankful for! 🥰