This Keto Coconut Shrimp recipe makes for a great appetizer with only 2g net carb per serving. It's a coconutty classic.

Hello shrimp lovers.
Today I'm gong to share a low carb recipe for the ubiquitous Asian appetizer: Coconut Shrimp.
What are Coconut Shrimp?
The recipe for Coconut Shrimp is pretty simple. You replace the Panko bread crumbs in a standard breading with dried, shredded coconut, cover cocktail shrimp in the breading and deep fry. When done right, it can be a thing of beauty. When done wrong, you are in a world of shrimpy suffering.
Where do Coconut Shrimp come from?
Unclear. They might be from the Caribbean or possibly they are Polynesian. You often find them in Thai restaurants, so maybe they are from Thailand? But I'd bet my bottom dollar that they were dreamed up in a random tiki-bar in Boca Raton. They've got a distinct Florida vibe to them.
Are Coconut Shrimp Keto?
Sorry, but that's a hard no. They've got too much white flour to be low carb. Some recipes cling to the Panko breading too, so be wary of restaurant Coconut Shrimp. But fear not, I've got a low carb version of the recipe that is just as good as the original.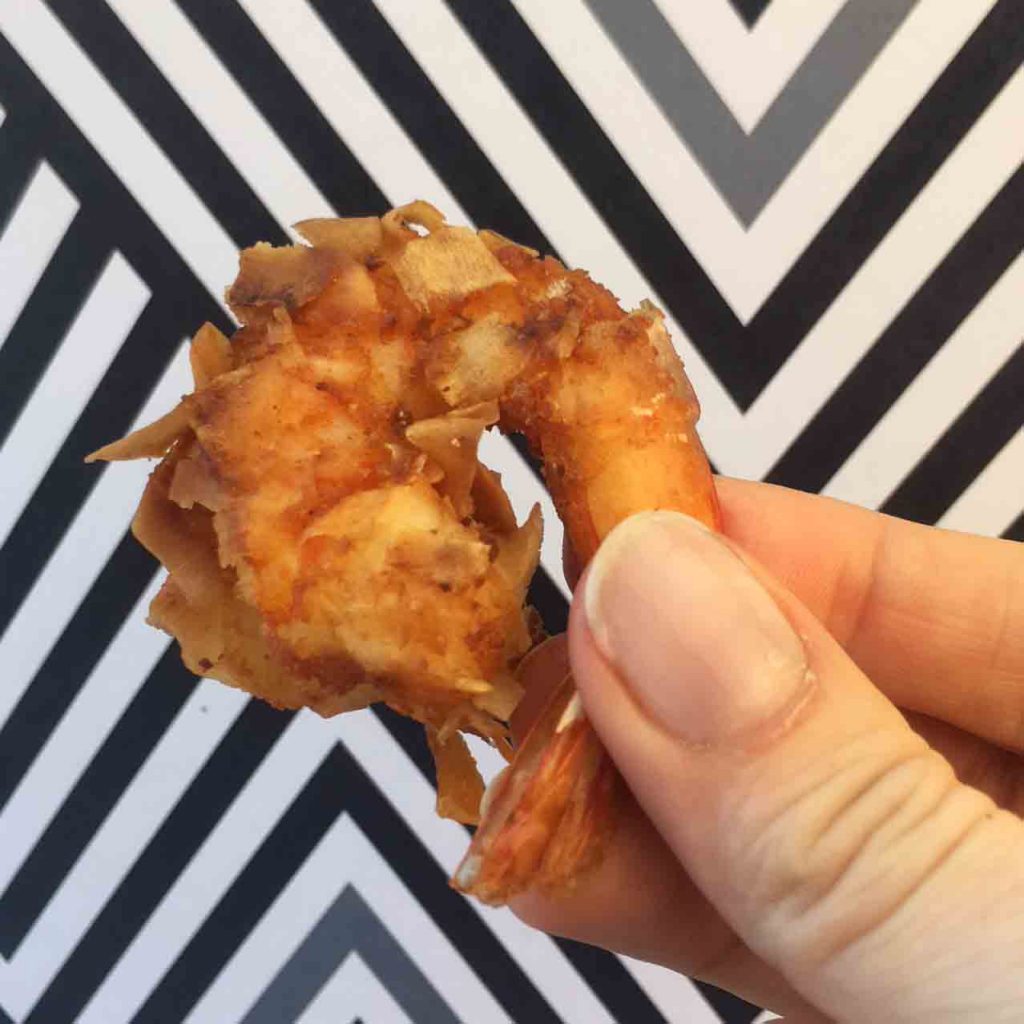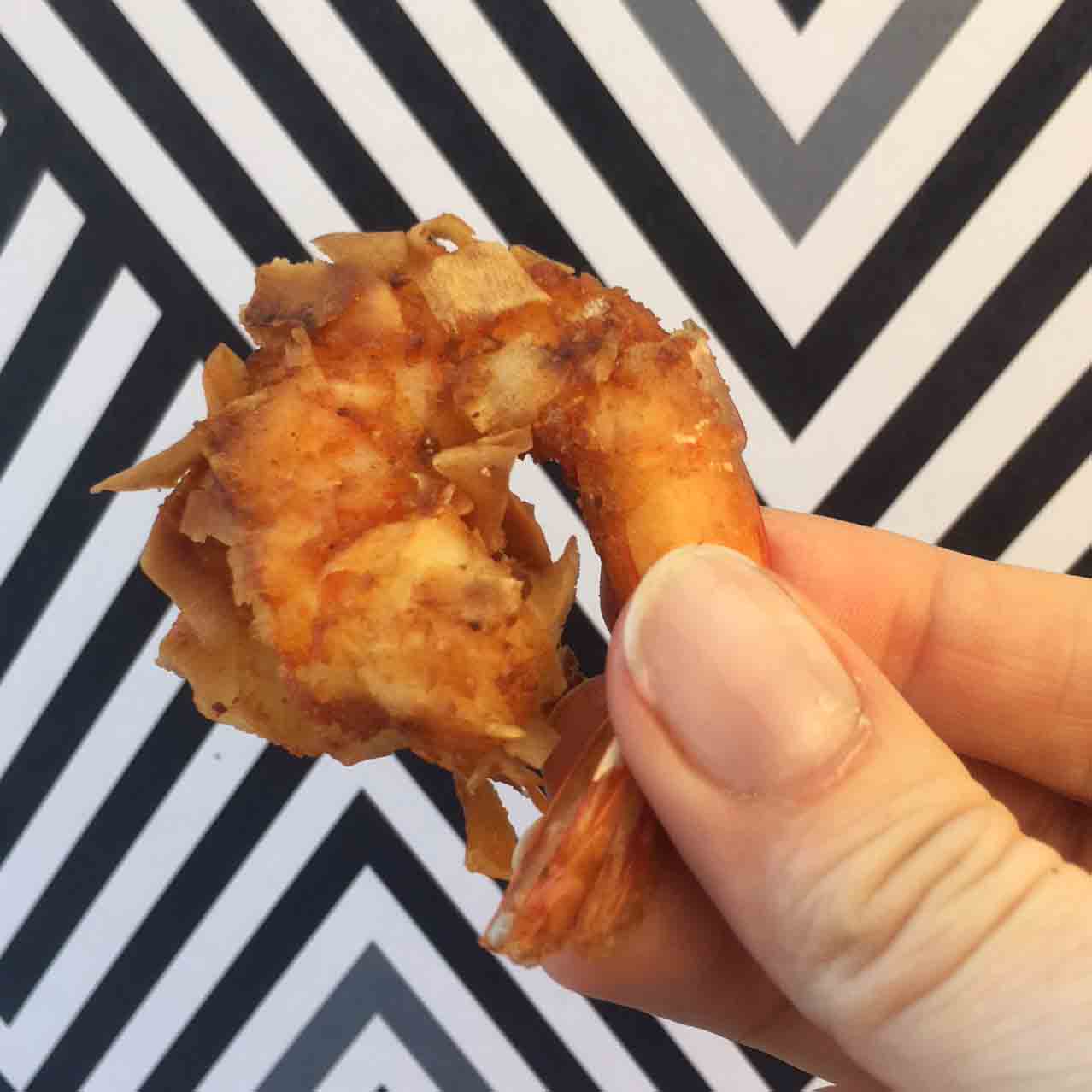 What is Keto Coconut Shrimp?
You make this recipe the same way as the classic version, by breading jumbo shrimp and then frying it. The difference is just in the breading. For this Keto Coconut Shrimp you'll need: egg whites, coconut flour, unsweetened flaked coconut and raw jumbo shrimp with the tails on.
Do you need a dipping sauce for this Coconut Shrimp?
You don't need it, but you will want it. Any dipping sauce will do, but an Asian sweet chili sauce works best. You can buy a bottle of Keto Thai Chili Sauce online from Wholesome Provisions or you can make your own. The Better Than Bread Keto blog has a good recipe for Keto Asian Sweet Chili Sauce.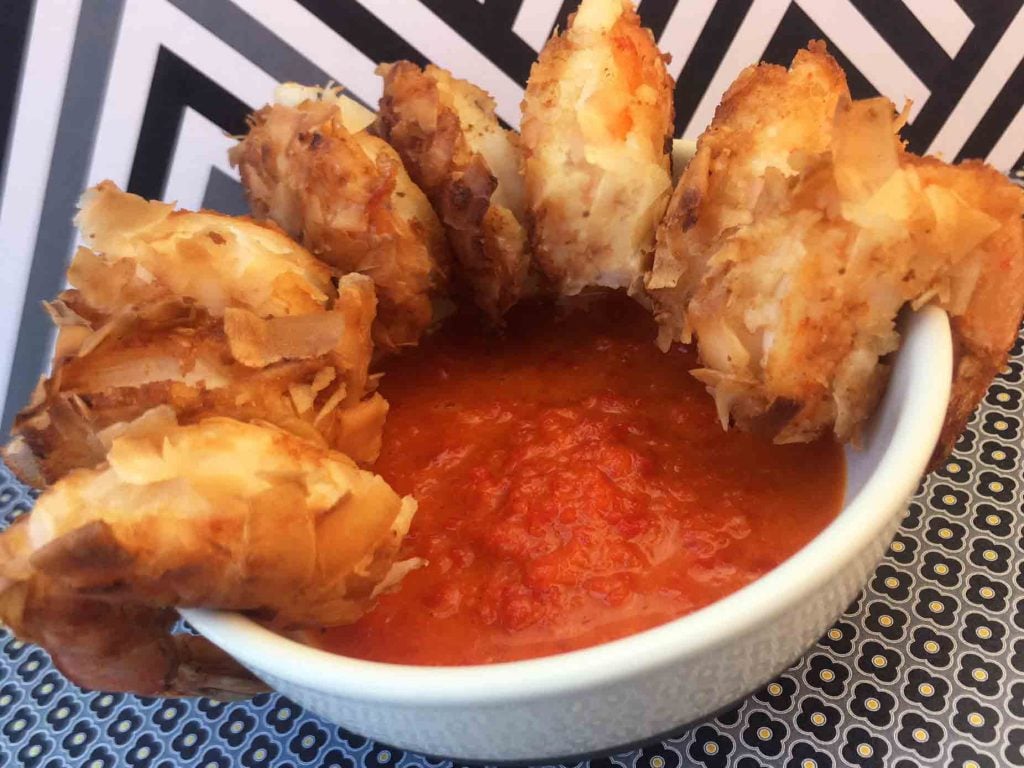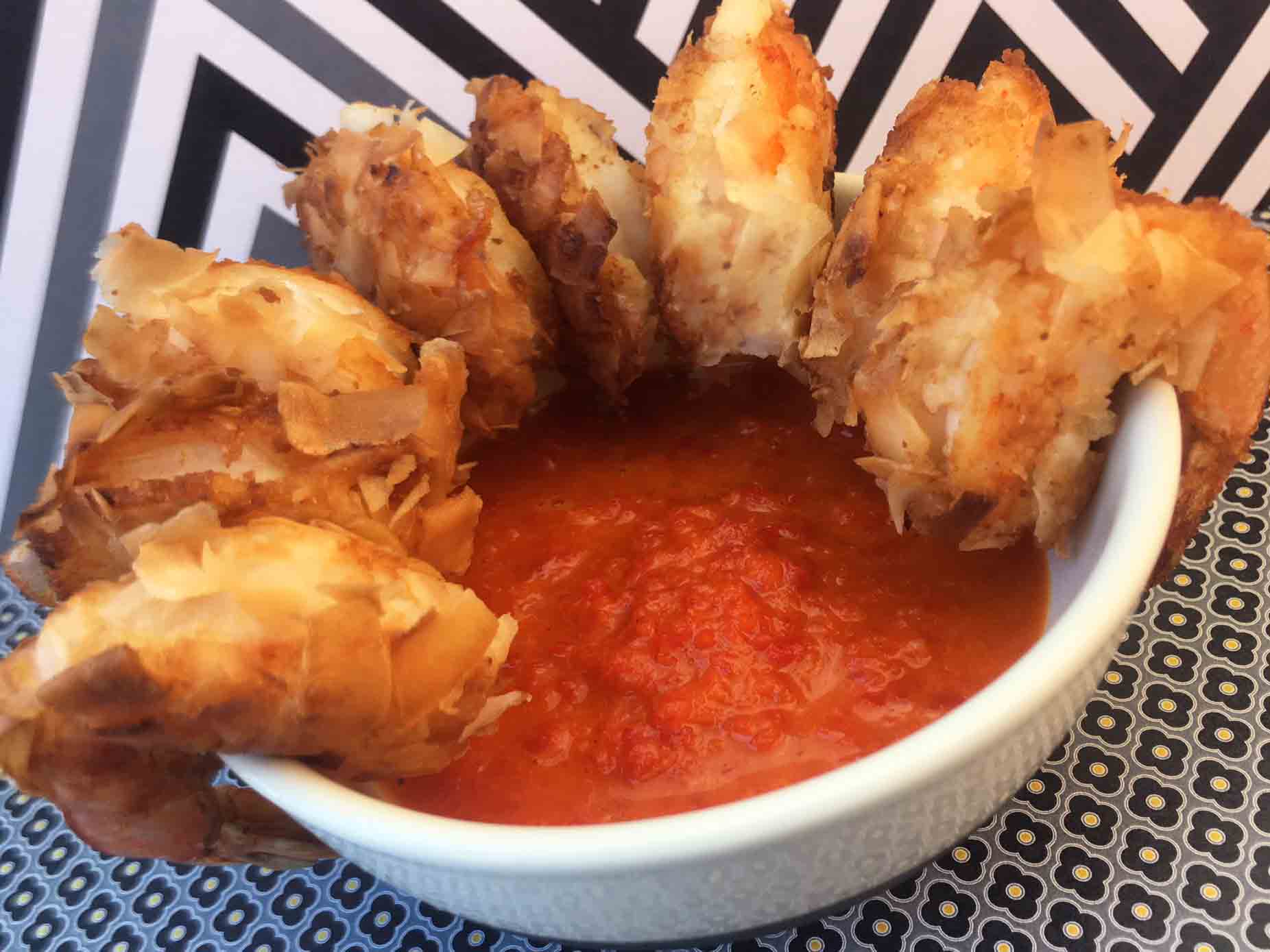 Here are some tips for making the perfect Keto Coconut Shrimp:
Make sure to buy large shrimp, because if your shrimp are too small, the ratio of breading to shrimp will be off. Make sure that the shrimp are at least 12/15 count to the pound. The label should say "Jumbo", but labels can lie about the size, so checking the shrimp count is key.
Whip the egg whites before you dip the shrimp. This will hold the breading on better than a regular egg wash.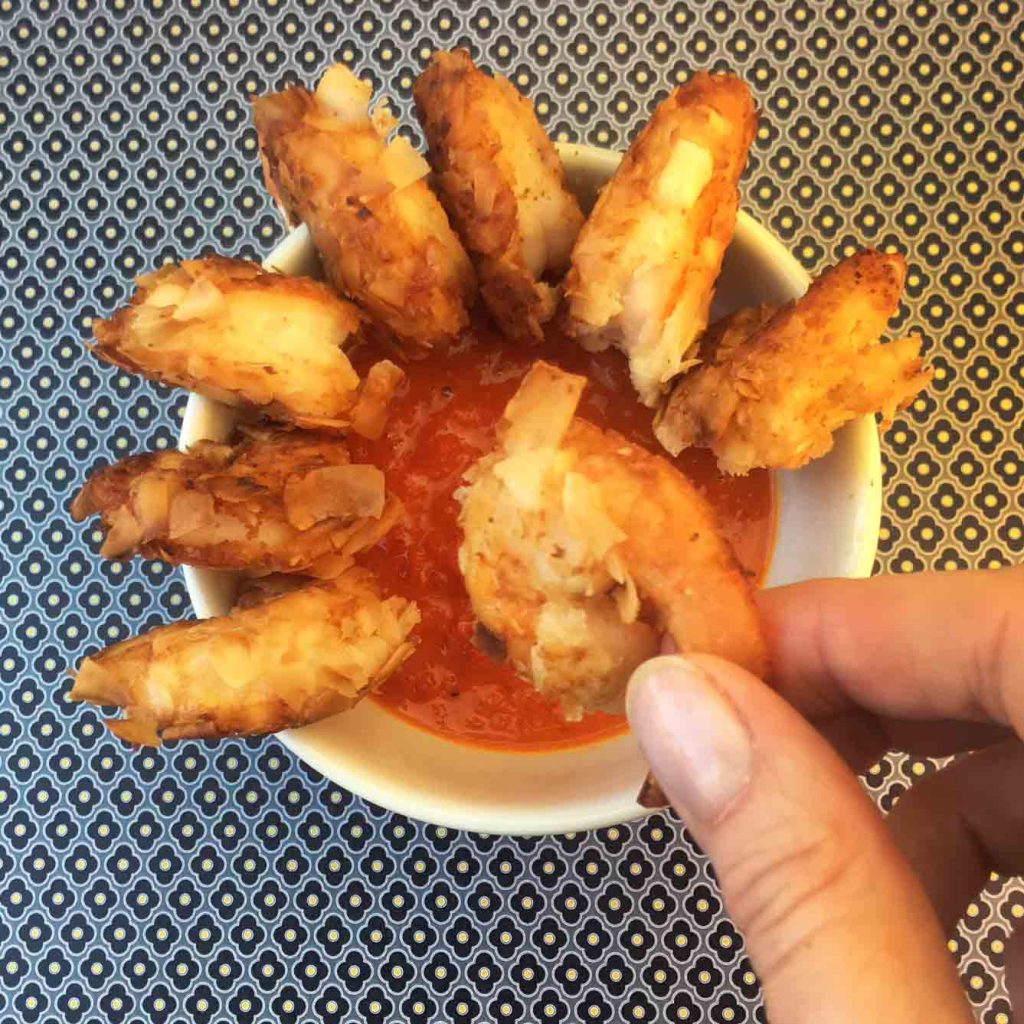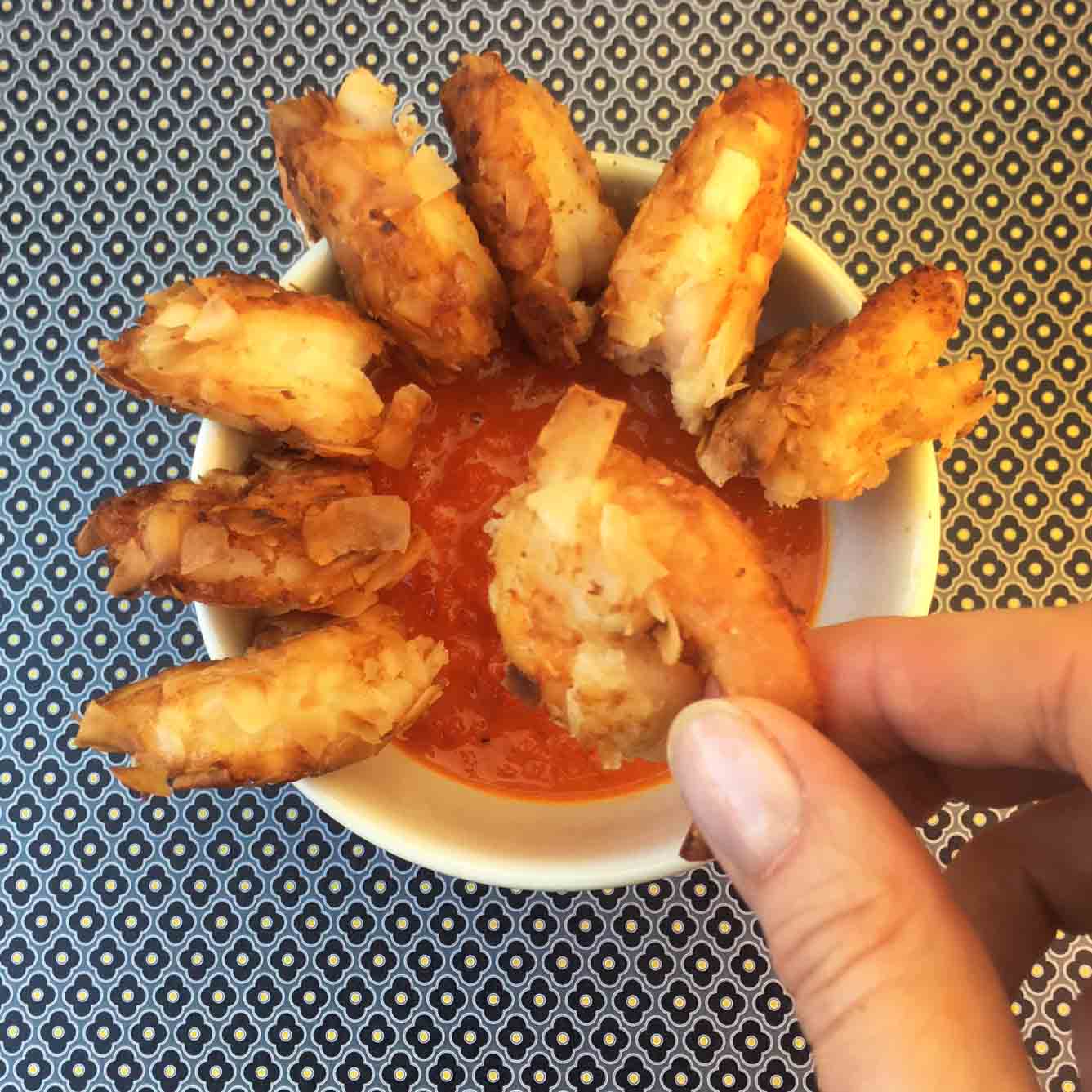 Dredge the shrimp in coconut flour before breading it with the flaked coconut. Alternately, you can use oat fiber.
And last, but not least, make sure to clean off the tails before you cook the Keto Coconut Shrimp. That will give you a convenient handle to hold onto.
Because, let's be honest, you'll never what to let these babies go.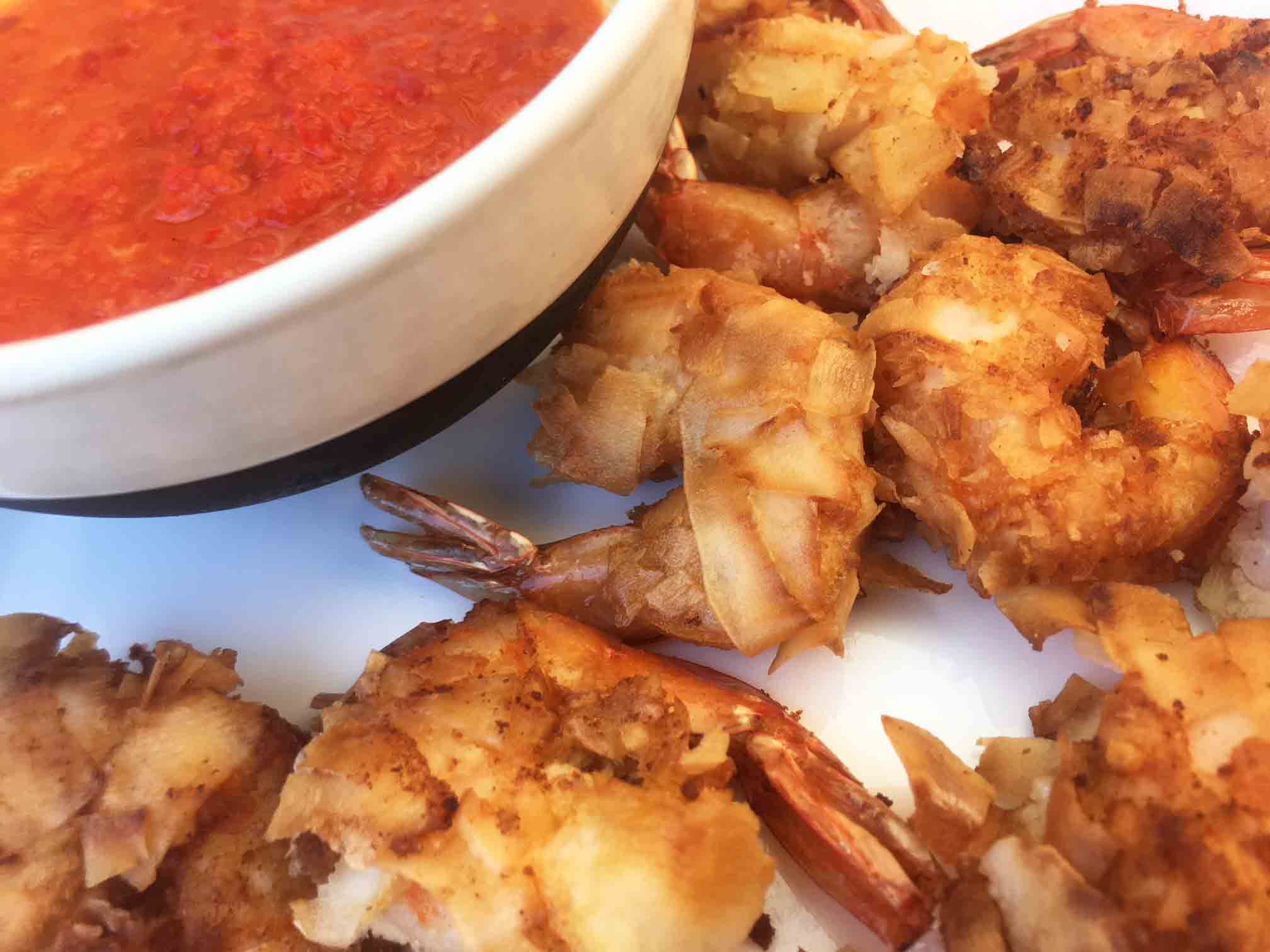 Print
📋 Recipe
Keto Coconut Shrimp
These low carb coconut shrimp make for a great appetizer with only 2g net carb per serving.
Author: Emily Krill
Prep Time:

15

Cook Time:

20

Total Time:

35 minutes

Yield:

8

servings

1

x
Category:

Appetizer

Method:

Stovetop

Cuisine:

Thai

Diet:

Gluten Free
2

egg whites

¼

cup

coconut flour

1

pound

raw jumbo shrimp, shelled and deveined with tails left on
coconut oil for frying*
Instructions
Step 1.  In a medium-sized bowl, use an electric hand mixer to whip egg whites until soft peaks form.
Step 2.  Add coconut flour to a medium-sized bowl and flaked coconut to another medium-sized bowl.
Step 3.  Dredge the shrimp in coconut flour.
Step 4.  Dip the shrimp in whipped egg whites.
Step 5.  Press the shrimp into flaked coconut to coat.
Step 6.  In a large skillet, add a ½ inch of coconut oil and heat over medium heat.
Step 7.  Add shrimp to the pan in 3 batches.  Cook for 2-3 minutes on each side until browned and cooked through.  The shrimp will curl up and become opaque as it cooks.
Step 8.  Remove shrimp to a paper towel-lined plate to drain.  Serve immediately.
Nutrition
Serving Size:

3 jumbo shrimp

Calories:

106

Fat:

8

Carbohydrates:

4

Fiber:

2

Protein:

14
Keywords: Low Carb Coconut Shrimp, Keto Coconut Shrimp, Paleo Coconut Shrimp