This Keto Italian Bread recipe is a real yeast bread with a soft chewy inside and a nice thick crust. And each slice has just 3g net carbs.

I'd like to dedicate today's recipe to all the Keto bread makers out there.
Crazy diamonds who dream of a world where you can eat real bread again.
Well, I am happy to report that you can. I'm going to share a recipe for a real rustic Keto Italian Bread with a nice soft chewy interior and a lovely thick crust. You might just forget that you are on a low carb diet.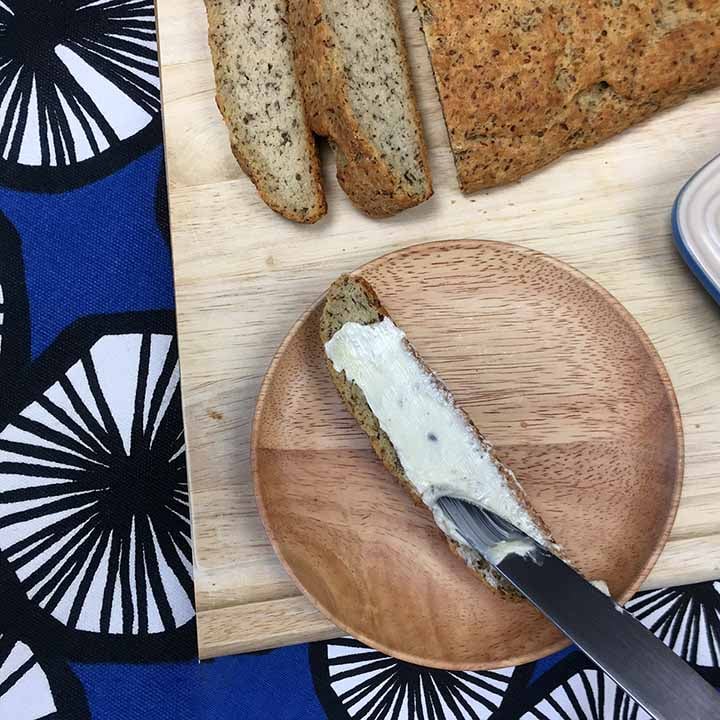 The secret to good bread is gluten.
Low carb flours don't have it, so that's why it's so hard to get a truly satisfying low carb loaf of bread. Almond and coconut flour loaves just don't have the bounce or the chew that you get with regular bread. They truly pale in comparison to real store bought bread.
So how do you make a chewy Keto yeast bread with gluten?
To fix the chewiness problem, this Keto Italian Bread recipe adds in vital wheat gluten to compensate for the lack of gluten in the almond flour we are going to use. Vital wheat gluten is a low carb flour that is all gluten and very little starch. It's made from wheat flour that has been hydrated to activate the gluten and then processed to remove everything but that gluten. In addition to adding elasticity, vital wheat gluten helps retain the gas and steam from baking, and gives more volume to the baked bread.
Using vital wheat gluten in low carb bread takes it from a zero to a hero.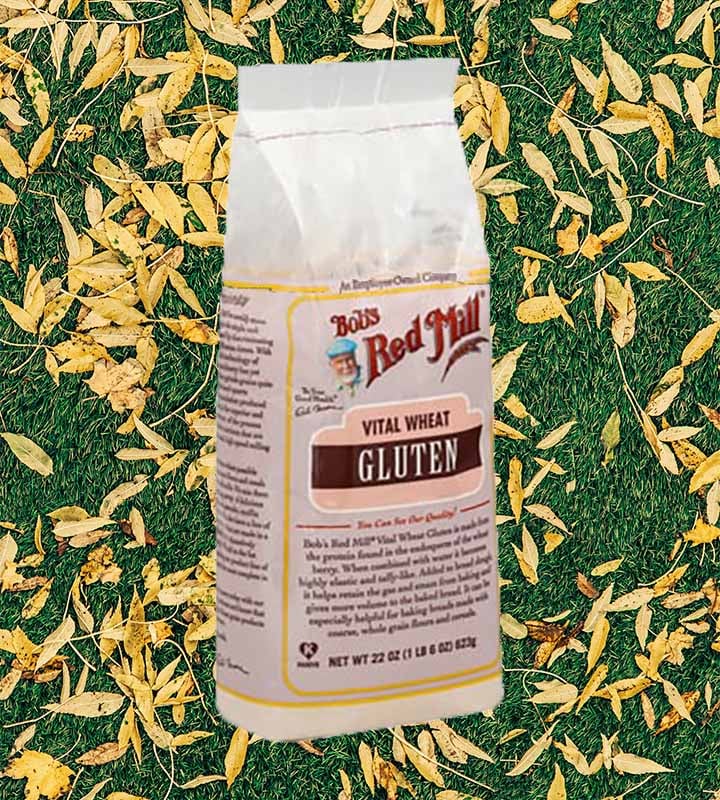 What else do you need for this Keto Italian Bread?
In addition to the vital wheat gluten, you'll need yeast, flaxseed meal, almond flour, salt, baking powder, extra virgin olive oil, butter and sugar.
Sugar, you say?
Yes, you will be using the dreaded substance sugar, but hold up a minute before you pass judgement.  The sugar is needed to feed the yeast.  But it's converted to alcohol and carbon dioxide in the fermentation process, so the carbs are cancelled out.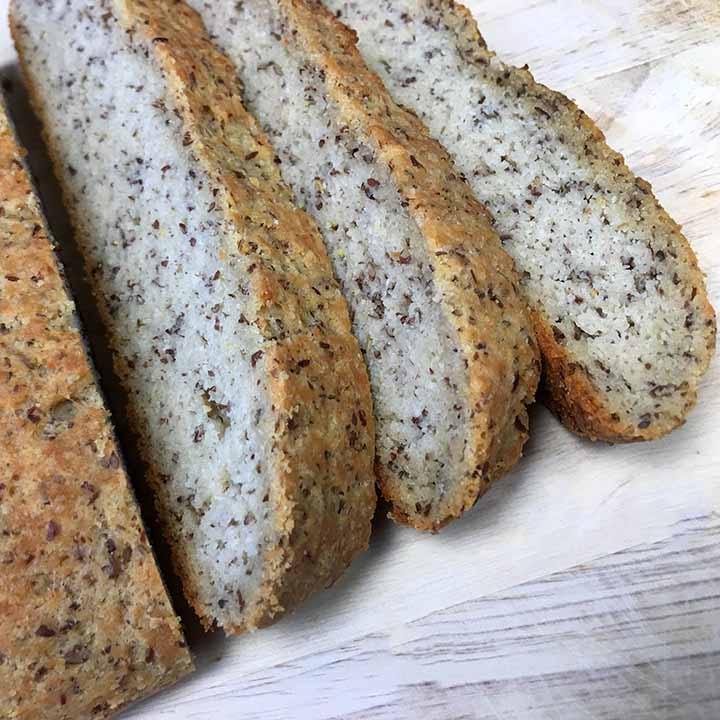 And that's about it.
Soon you'll have a crusty, chewy, loaf of Keto Italian Bread with only 3g net carbs per slice.
This recipe goes out to you.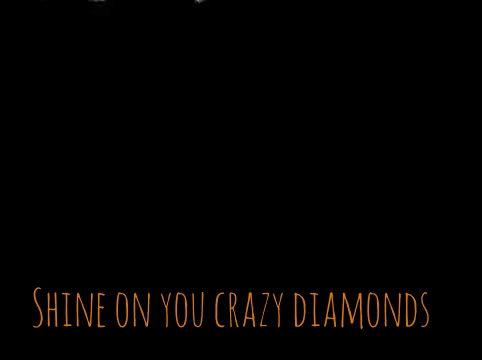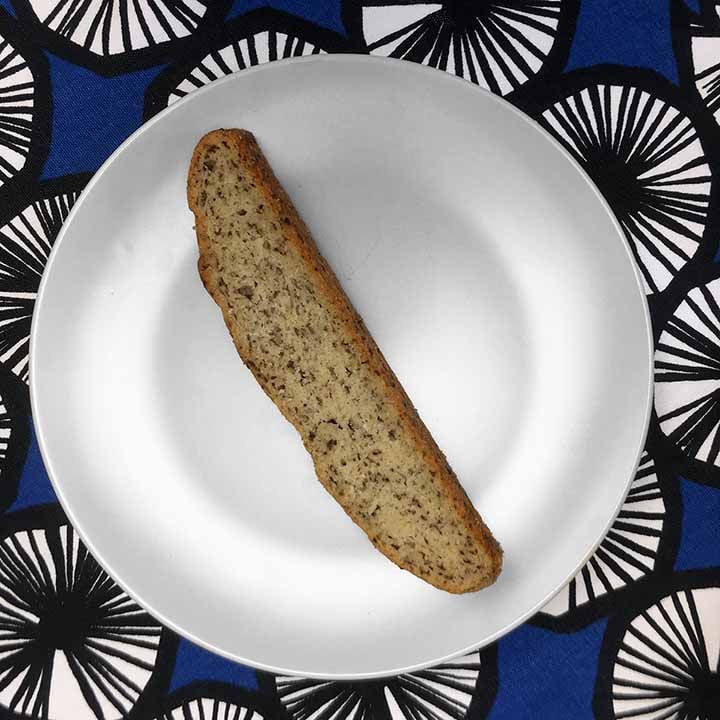 Print
Keto Italian Yeast Bread
This recipe for low carb rustic Italian bread is a real yeast bread with a soft chewy inside and a nice thick crust.
Author: Resolution Eats
Prep Time:

1:15

Cook Time:

45

Total Time:

2 hours

Yield:

12

slices

1

x
Category:

Bread

Cuisine:

Italian
1 cup plus 2 tablespoons warm water, divided
1 teaspoon sugar*
1 envelope active dry yeast
1 cup vital wheat gluten
1 cup super fine almond flour
¼ cup flaxseed meal
¾ teaspoon salt
1 ½ teaspoon baking powder
3 tablespoons extra virgin olive oil
½ tablespoon butter, melted
Instructions
1.  In a small bowl, mix together ½ cup warm (like bath water) water, sugar and yeast until dissolved.  Cover the bowl and allow to sit until frothy, about 10 minutes.
2.  In a large bowl, mix together remaining dry ingredients.
3.  Add yeast mixture, remaining ½ cup plus 2 tablespoons water and olive oil to the dry ingredients and mix well.
4.  Knead the dough for 3 minutes until it's well combined.  Don't over knead.
5.  Form the dough into an oval shape on a greased cookie sheet.  Put the dough in a warm dry place and allow to rise for 1 hour.  
6.  Preheat oven to 350 degrees F and melt the butter in the microwave.
7.  Brush the top of the loaf with melted butter.  Bake for 35-45 minutes until the crust is browned and the bread makes a hollow sound when you tap the bottom.  The internal temperature should be between 190-200 degrees F.  Check by inserting an instant read thermometer into the side of the bread loaf.  The closer to 200 degrees it gets, the crustier the bread.
8.  Allow to cool for 1 hour before cutting.  
Notes
*The sugar will be converted to alcohol and carbon dioxide in the fermentation process so the carbohydrates are cancelled out. The sugar has been left out of the nutritional info.
Nutrition
Serving Size:

1 slice

Calories:

141

Fat:

9

Carbohydrates:

5

Fiber:

2

Protein:

10
Keywords: Low Carb Yeast Bread, Low Carb Italian Bread, Low Carb Italian Yeast Bread