This is the best low carb loaf of bread that you can make.  It's a Keto Lupin Flour Bread with only 5g net carbs per slice.  Pure sandwich gold.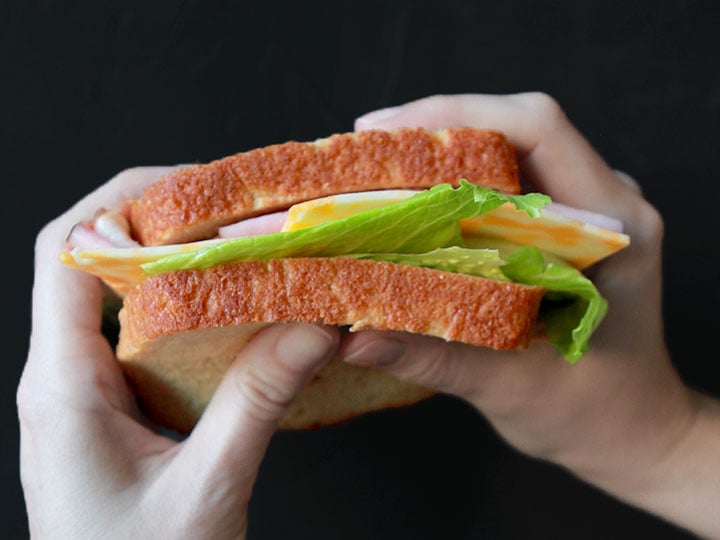 Greetings low carb bread lovers.
When people talk about foods they miss on a low carb diet, the first thing they always say is bread. It's the "staff of Life" after all.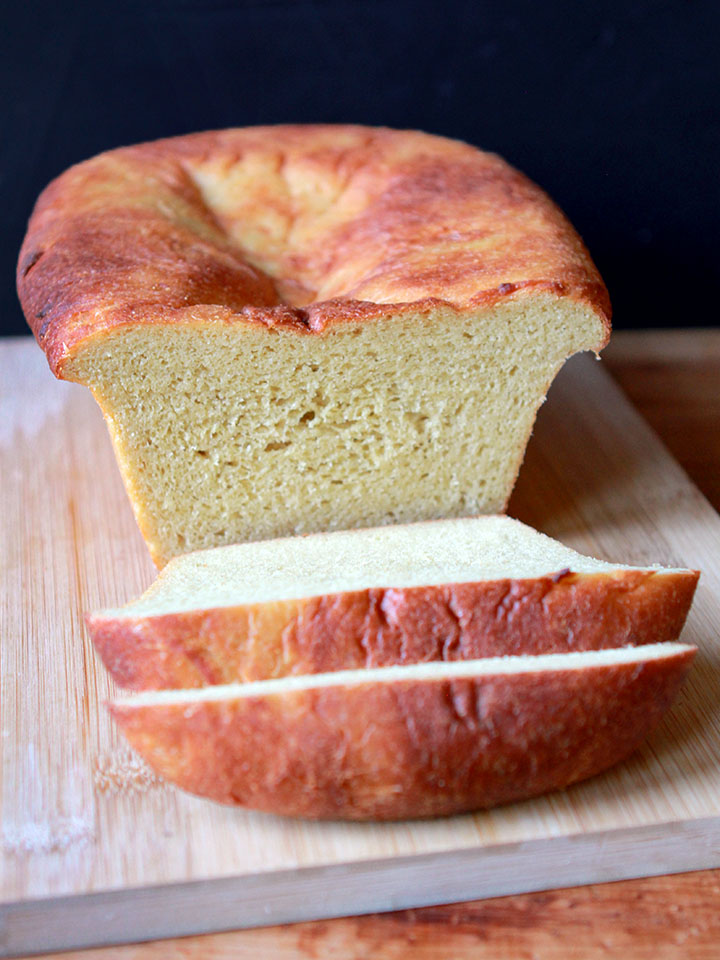 And once you give it up, you realize how much you relied on it.
The easiest thing in the world to eat is a sandwich, but can you just grab a loaf of sandwich bread from the grocery store when you are on a low carb diet? Not so much.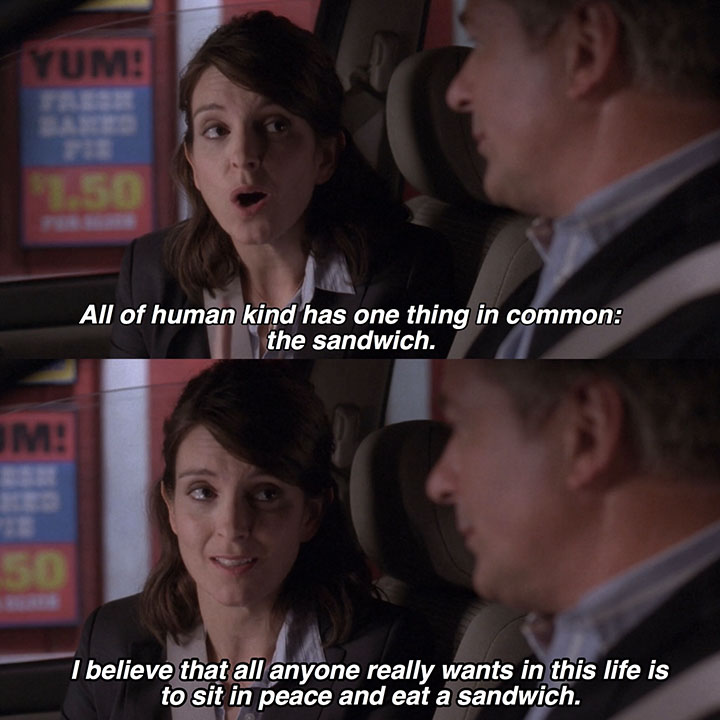 And yes, I know that there are low carb alternatives.
There is cloud bread. You can make bread from psyllium husk powder and almond flour and coconut flour. But they can't touch regular old white bread because they lack the yeast to rise them and the gluten to give them elasticity and a nice good chew. And as for store bought Keto bread, it can just talk to the hand (because the face don't understand.)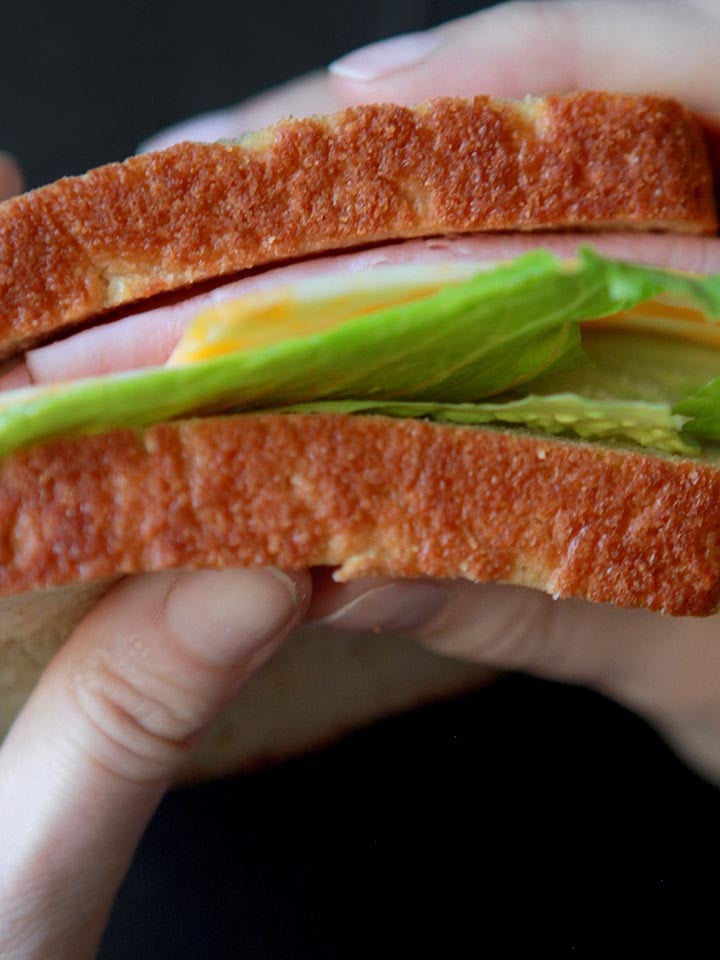 So for the past few years, I've been tinkering around with a recipe for Keto yeast bread.
It's a yeast leavened low carb bread that uses vital wheat gluten to make up for the lack of gluten in the almond flour. So far I've shared recipes for Farmer's Yeast Bread, Rye Bread, Raisin Bread and Ciabatta.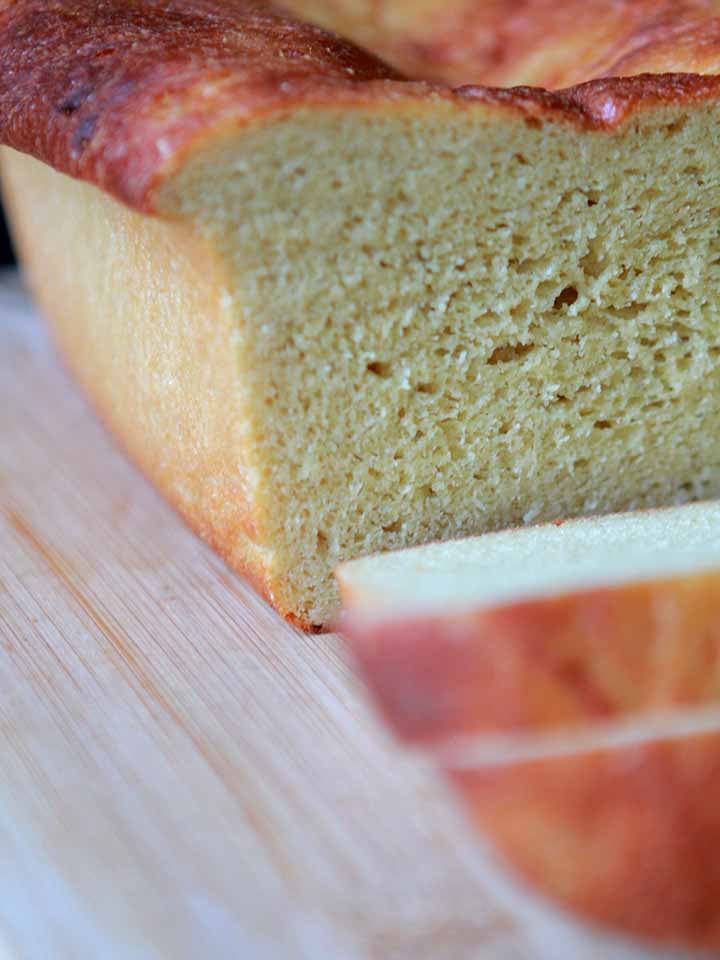 But today's recipe for Keto Lupin Flour Bread is the best low carb sandwich bread yet.
It uses Lupin Flour, which is a great low carb, high protein flour made from the lupin bean (more info here).  Using this flour lightens the dough which allows it to rise just as high as normal white bread. So it's every bit as tasty as regular bread you'd buy at the store, but each slice of this low carb yeast bread has just 5g net carbs.
So three cheers for Lupin flour sandwich bread!
It truly is the staff of Life.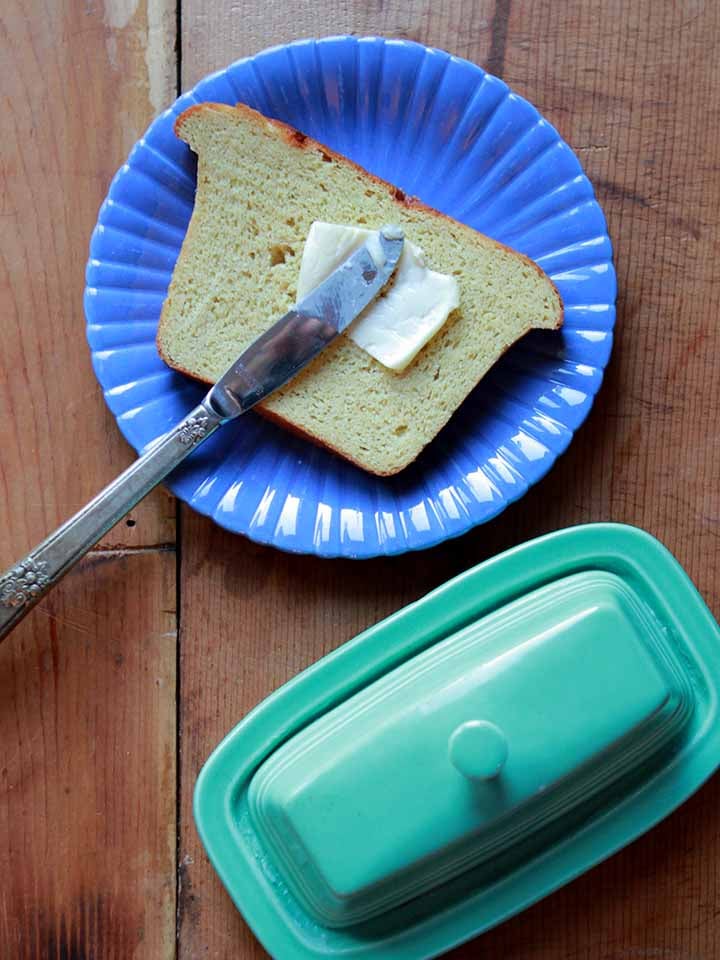 Print
Keto Lupin Flour Bread
This is the best low carb loaf of bread that you can make.  It's a yeast leavened white bread with only 5g net carbs per slice.  Pure sandwich gold.
Author: Resolution Eats
Prep Time:

125

Cook Time:

45

Total Time:

2 hours 50 minutes

Yield:

12

slices

1

x
Category:

Bread

Method:

Baked

Cuisine:

American
2 ¼ cups warm (like bath water) water, divided
2 teaspoons sugar*
2 envelopes (4 ½ teaspoons) active dry yeast
2 cups vital wheat gluten
1 ½ cups super fine almond flour
1 cup Lupin Flour
1 teaspoon salt
1 tablespoon baking powder
6 tablespoons melted butter
½ tablespoon melted butter to brush on top
Instructions
1.  Liberally grease a large bowl and a standard sized loaf pan with butter.  Melt 6 tablespoons butter in the microwave.
2.  Add a ½ cup warm water to another large bowl and mix in sugar until dissolved.  Mix in yeast and cover the bowl with a towel.  After 7-10 minutes the mixture should be frothy with small bubbles.  If it is not frothy, then the yeast is dead and you need to start over with fresh yeast.
3.  As you are waiting for the yeast to proof, mix together all dry ingredients in a large bowl.  
4.  Add remaining 1 ¾ cup water and 6 tablespoons melted butter to the frothy yeast mixture and stir to combine.
5.  Slowly add the dry ingredients to the wet and stir with a wooden spoon until fully combined.
6.  The dough should be sticky and rather wet.  If it is too dry to knead, then add a little bit more water.  Knead the dough for 6 minutes.  
7.  Form the dough into a ball and place in the greased bowl.  Preheat the oven for 2-3 minutes until the temperature reaches 100-110 degrees.  Cover the bowl with a towel and place in the warm oven to rise for 1 hour.  
8.  Punch the air out of the dough and knead a few times.  
9.  Form the dough into a loaf and place in the loaf pan.
10.  Allow the dough to rise for 45 minutes more.  
11.  Preheat the oven to 350 degrees F and brush the butter over the top of the dough.
12.  Bake for 35-45 minutes until the internal temperature reaches 190-200 degrees F.  
13.  Remove from the oven and place on one of the long sides to cool for 10 minutes.  Switch to the other side and cool for 10 minutes more.  Release the loaf onto a cooling rack and cool to room temperature before cutting.  
Notes
* The sugar is converted to alcohol and carbon dioxide in the fermentation process, so the carbohydrates are cancelled out.
Nutrition
Serving Size:

1 slice

Calories:

256

Fat:

14

Carbohydrates:

11

Fiber:

6

Protein:

23
Keywords: Low Carb Sandwich Bread, Keto Sandwich Bread, High Protein Sandwich Bread