This recipe for Keto Lemon Pound Cake is a low carb take on a classic dessert. It's a moist and tender low carb cake with only 5g net carbs per slice.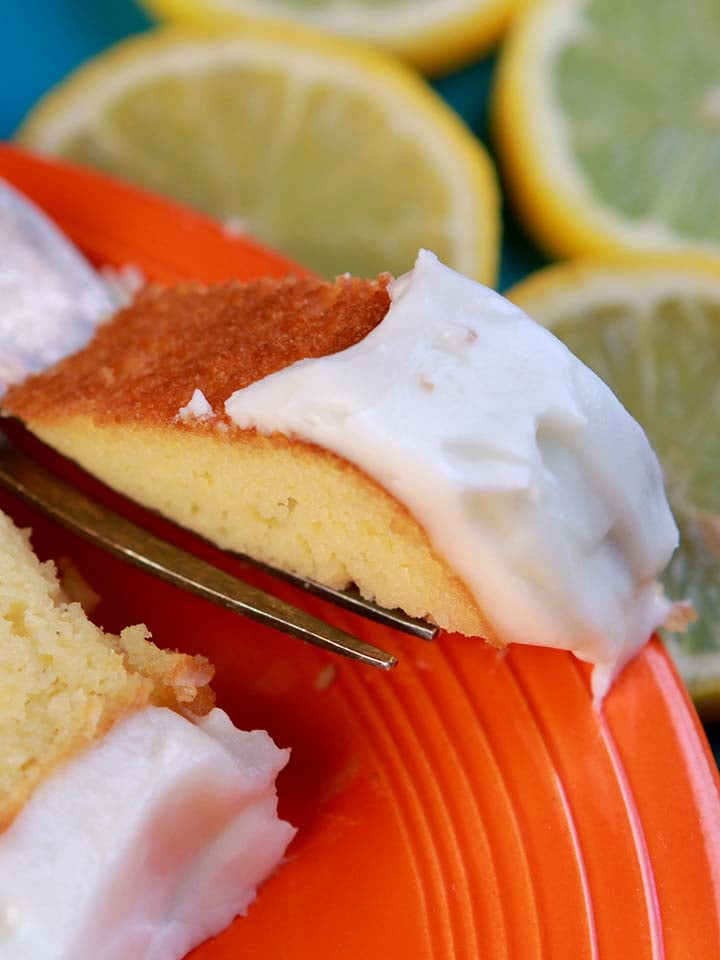 Today I thought I'd share a great recipe for Keto Lemon Pound Cake.
But first, a quick jaunt back in time to the 18th Century.
Back then, women didn't have cookbooks. (And most of them couldn't read one if they had it.) So simple recipes were passed along from woman to woman. Like this recipe for an incredibly large cake that called for 1 pound of butter, 1 pound of eggs, 1 pound of flour, and 1 pound of sugar. Hence, the name: "pound cake".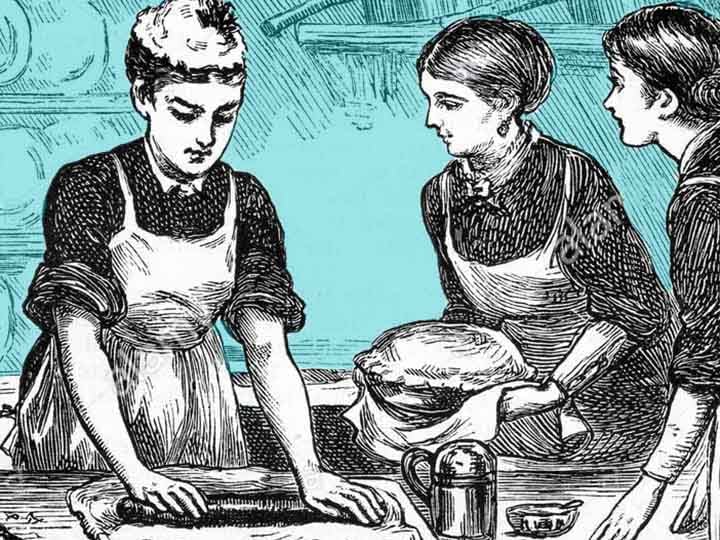 So get out your pound of sugar and let's make some pound cake!
Just kidding. No, for this Keto Lemon Pound Cake, we'll use a sugar-free sweetener called Swerve. It's made from a sugar alcohol called erythritol. It has zero calories and zero net carbs because your body doesn't digest sugar alcohols, so they pass right through you. Swerve is very popular among low carb dieters who are in the know.
Tips and tricks
First off: Always use an oven thermometer to double check your oven temp.
Back in my younger, pre-blog days, I had this oven that was always 20 degrees lower than the temperature that I set it for. So I ended up adjusting the temperature up by 20 degrees every time I used it.
After a year or so of this, my oven thermometer got so gunky that I couldn't read it anymore.
So I bought a new one and was shocked to discover that my oven had been right all along! It was my oven thermometer that had been all screwy. Long story short:
Always check your oven temp with a reliable oven thermometer.
What if the lemon cake cracks on top?
Oh, it's gonna crack. It happens to everybody, even Queen Martha Stewart. But you've just got to pick yourself up and carry on. (And don't worry, with a little extra frosting, no one will be the wiser.)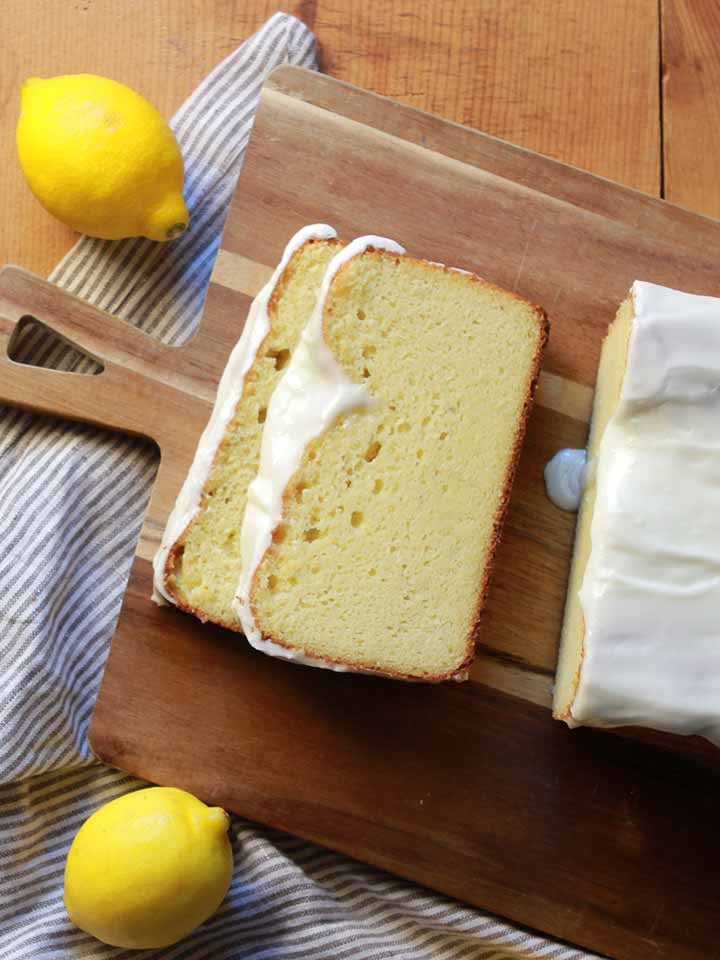 When is it done cooking?
The cake should be pulling away from the edges of the pan. A toothpick in the center should come up without any uncooked batter. And if you are truly in doubt, you can use an internal thermometer to be sure that the cake has reached 210 degrees F.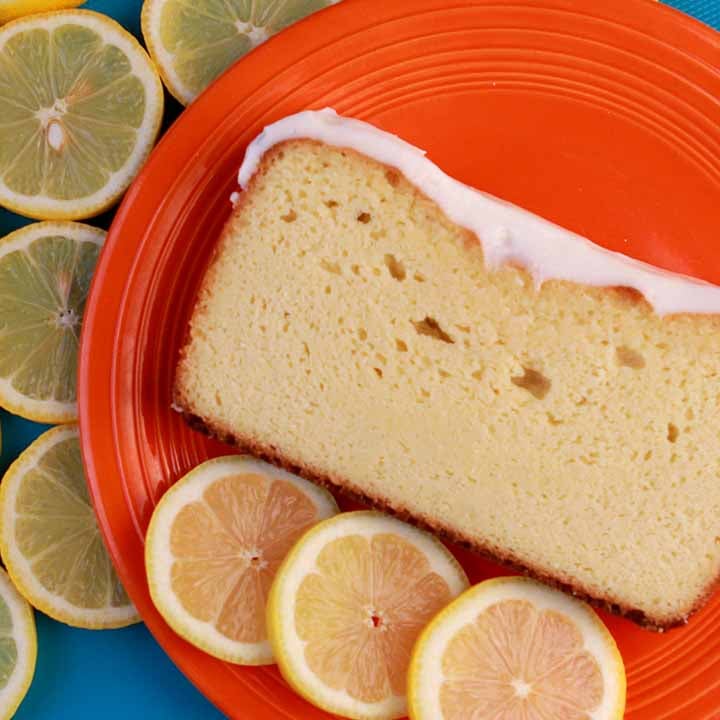 And so end my musings on Keto Lemon Pound Cake.
Sure, it was a lot easier to make pound cake back in the day, when your only ingredients were a pound of butter, a pound of eggs, a pound of flour, and a pound of sugar. But I'm going to go out on a limb and suggest that this low carb lemon pound cake recipe is a little bit healthier than pound cakes in the days of yore.
So let's just leave sugary pound cakes for the old timers.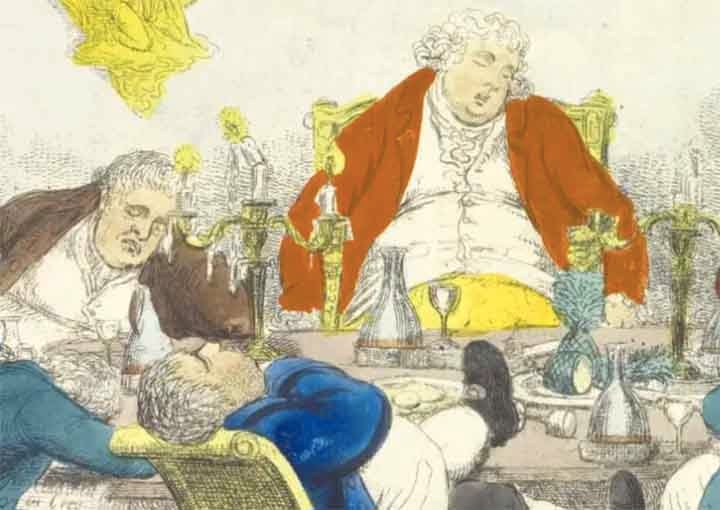 Print
📋 Recipe
Keto Lemon Pound Cake
Today I'm going to show you how to bake up a Keto Lemon Pound Cake.  It's a moist and tender low carb cake with only 5g net carbs per slice.
Author: Emily Krill
Prep Time:

10

Cook Time:

60

Total Time:

1 hour 10 minutes

Yield:

10

slices

1

x
Category:

Dessert

Method:

Baked

Cuisine:

American
Pound Cake:
½ cup

 unsalted butter, softened

1 cup

 Swerve or equivalent granulated sweetener

8 oz

 cream cheese, softened

8

 large eggs

1 teaspoon

 vanilla extract

1 teaspoon

 lemon extract

2 tablespoons

lemon zest (1lemon)

½ teaspoon

 salt

1 ½ teaspoons

baking powder

2 ½ cups

 super fine almond flour*
Frosting:
1 ½ cups

Confectioner's Swerve or equivalent powdered sweetener

6 tablespoons

heavy whipping cream

½ teaspoon

lemon extract
Instructions
Step 1.  Pre-heat oven to 350 degrees F and spray a 5  x 9 inch loaf pan liberally with cooking spray.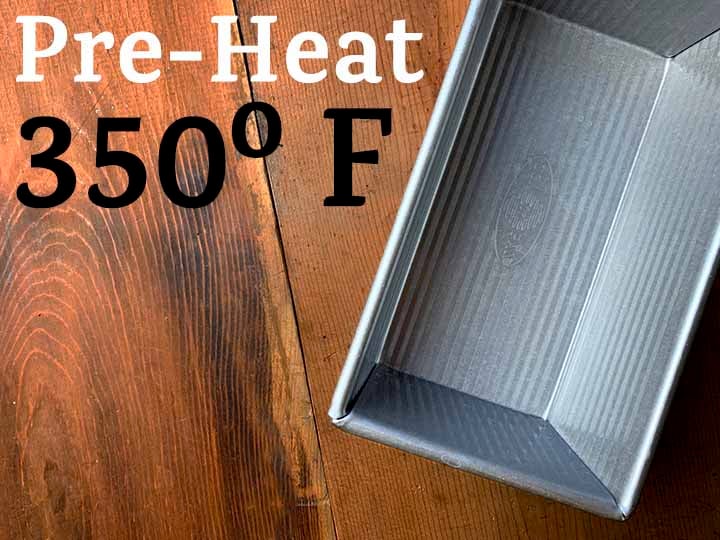 Step 2.  In a large bowl, cream together cream cheese, butter and sweetener with an electric mixer until light and fluffy, 1-2 minutes.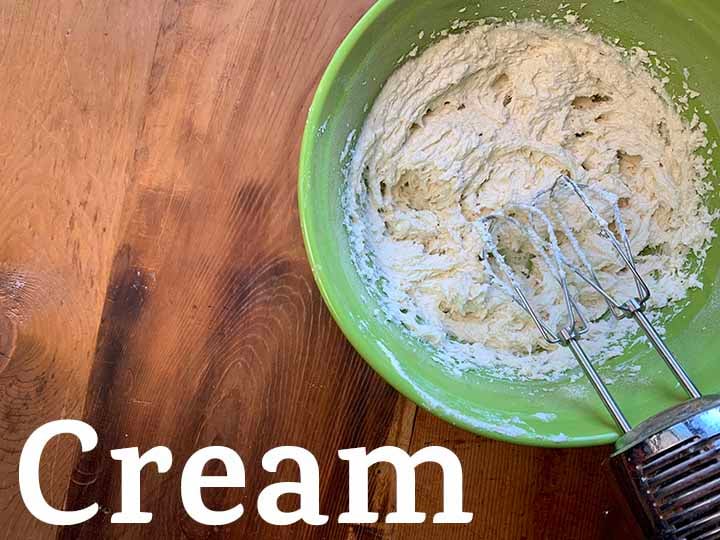 Step 3.  Cracked the eggs into a small bowl.  Slowly pour the egg, one by one with your left hand and beat them in with the electric mixer in your right hand.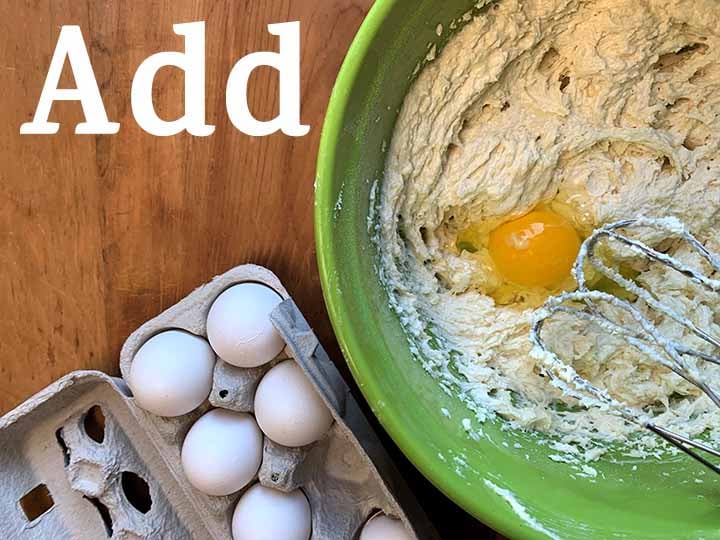 Step 4.  In a medium sized bowl, mix together almond flour, salt and baking powder.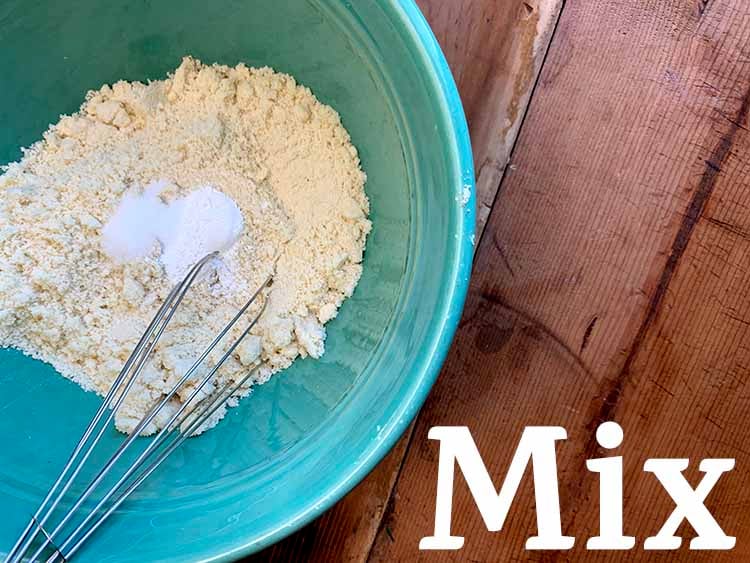 Step 5.  Zest the lemon and add the zest to the batter.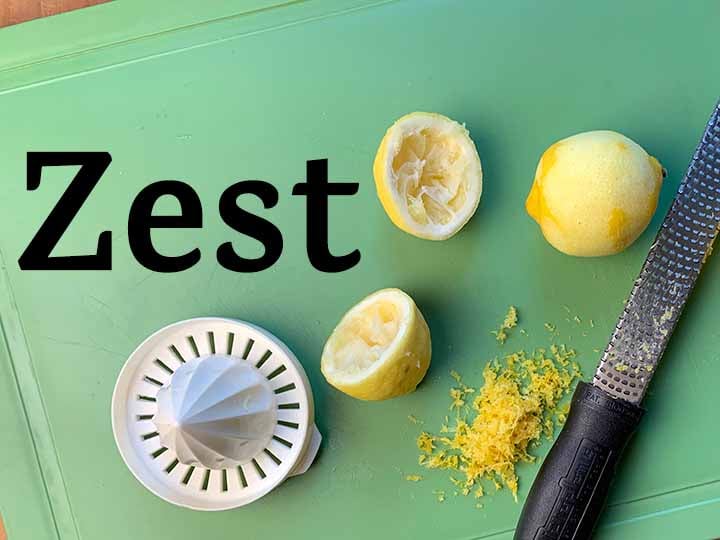 Step 6.  Use the electric mixer to beat the dry ingredients into the batter.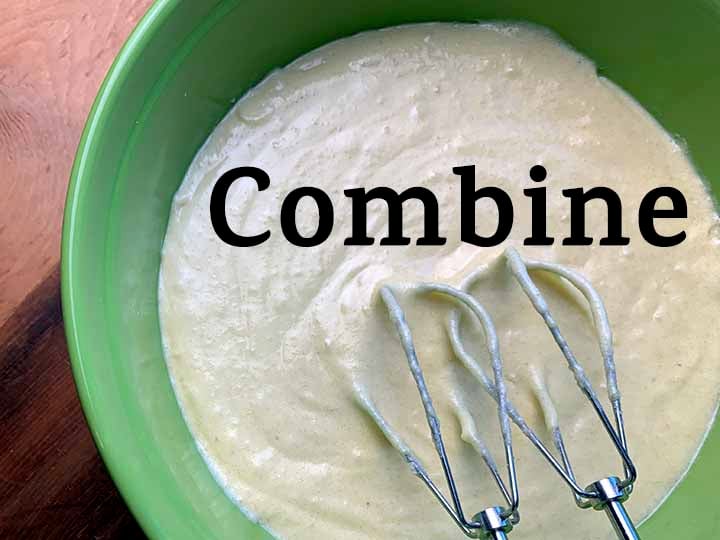 Step 7.  Pour the batter into the loaf pan and smooth the top with a spatula.  Bake for 50-60 minutes until the edges start to pull away from the pan and a toothpick in the middle of the cake comes out clean.  You can also use an in internal thermometer to make sure that the pound cake has reached 210 degrees F.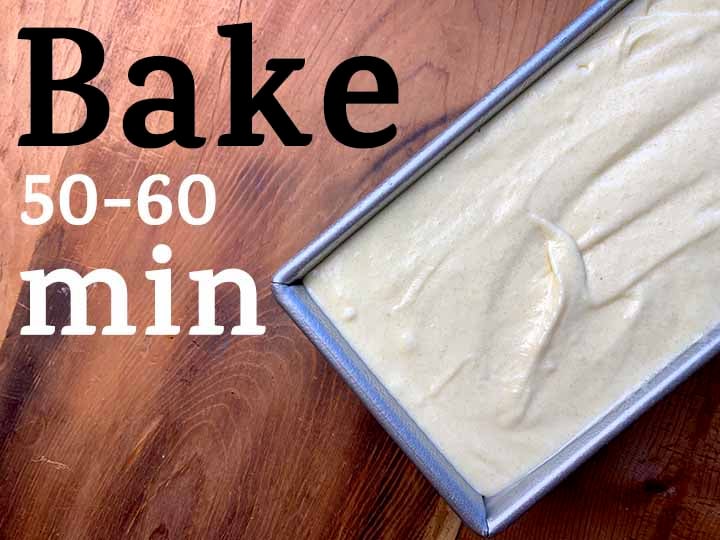 Step 8.  All the pound cake to cool completely in the pan, 2 hours.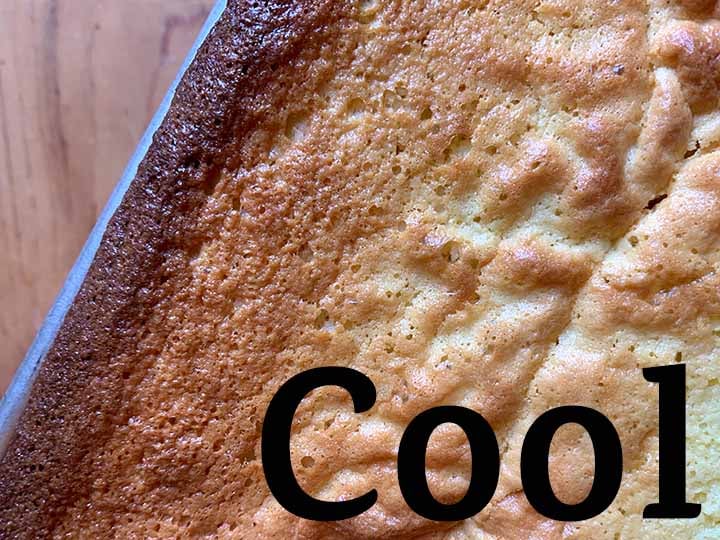 Step 9.  In a small bowl, mix together the ingredients for the frosting.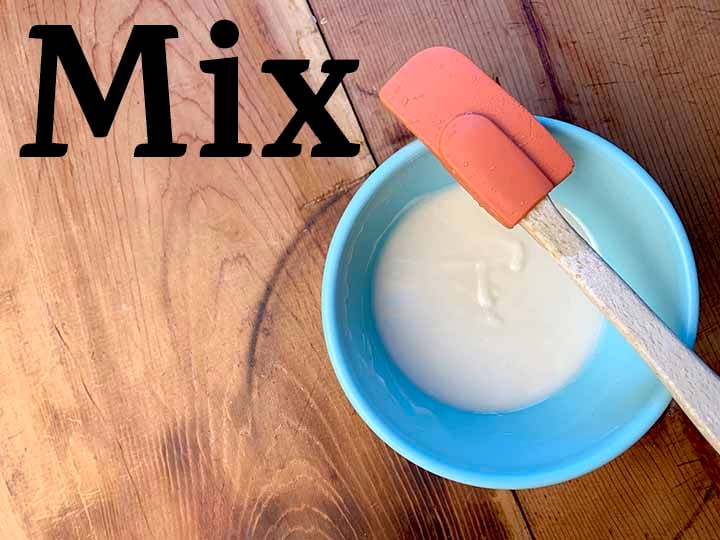 Step 10.  Spread the frosting over the top of the pound cake and let the frosting drip down the sides.  You may have a little more frosting than you need.  It just depends on how much the pound cake has cracked in the middle.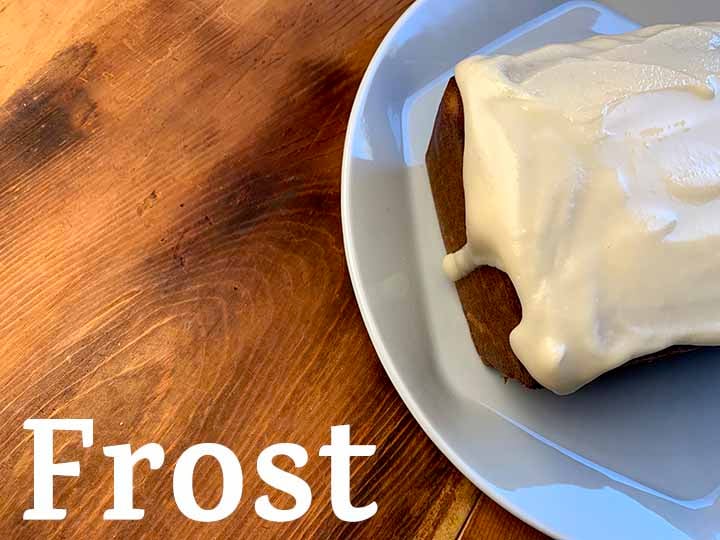 Notes
*If you take this cake to a party, make sure to clearly mark that it contains nuts.  Most people don't expect a cake to use almond flour, so people with nut allergies might inadvertently eat it. 
Nutrition
Serving Size:

1 slice

Calories:

381

Fat:

35

Carbohydrates:

8

Fiber:

3

Protein:

12
Keywords: Keto Lemon Pound Cake, Low Carb Lemon Pound Cake, Gluten Free Lemon Pound Cake
If you liked this low carb cake recipe, then you might like my Keto Banana Bread, Almond Torte, Berry Shortcake or Strawberry Jello Layer Cake.