These sugar free apple cider vinegar gummies are a tasty way to reduce your appetite and lose weight. And with 5 calories and less than 1 carb per serving, they are very Keto friendly.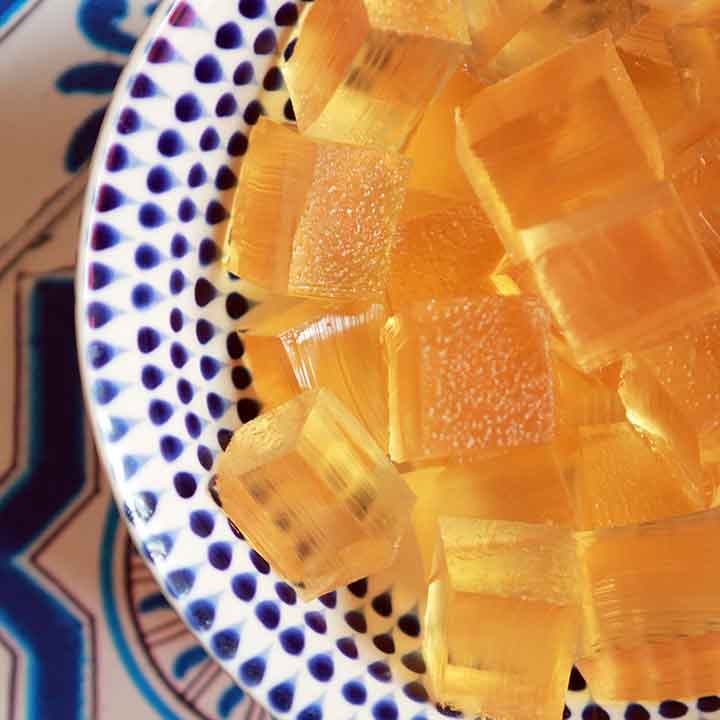 Greetings friends
It's March 2021, and let us just say that I've been trapped inside my house for many months now. And, like so many people, I've gained a few unwanted pounds (see actual picture of me below). But never fear low carb dieters, I've got a recipe for sugar free apple cider gummies to share with you today, a tasty way to help you lose weight.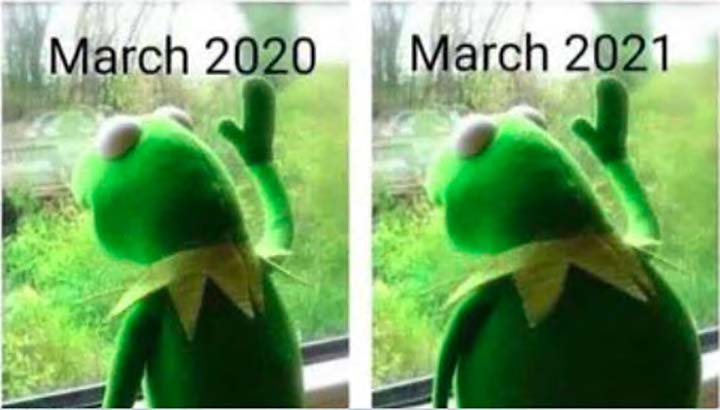 What are Apple Cider Vinegar Gummies?
Apple cider vinegar gummies are delicious gummy candies with <1g net carbs per (one inch) cube. They are a great way to take a daily dose of healthful apple cider vinegar. The recommended daily dose is 1-2 tablespoons and each (one inch) cube of this ACV gummy candy contains ½ a tablespoon of apple cider vinegar.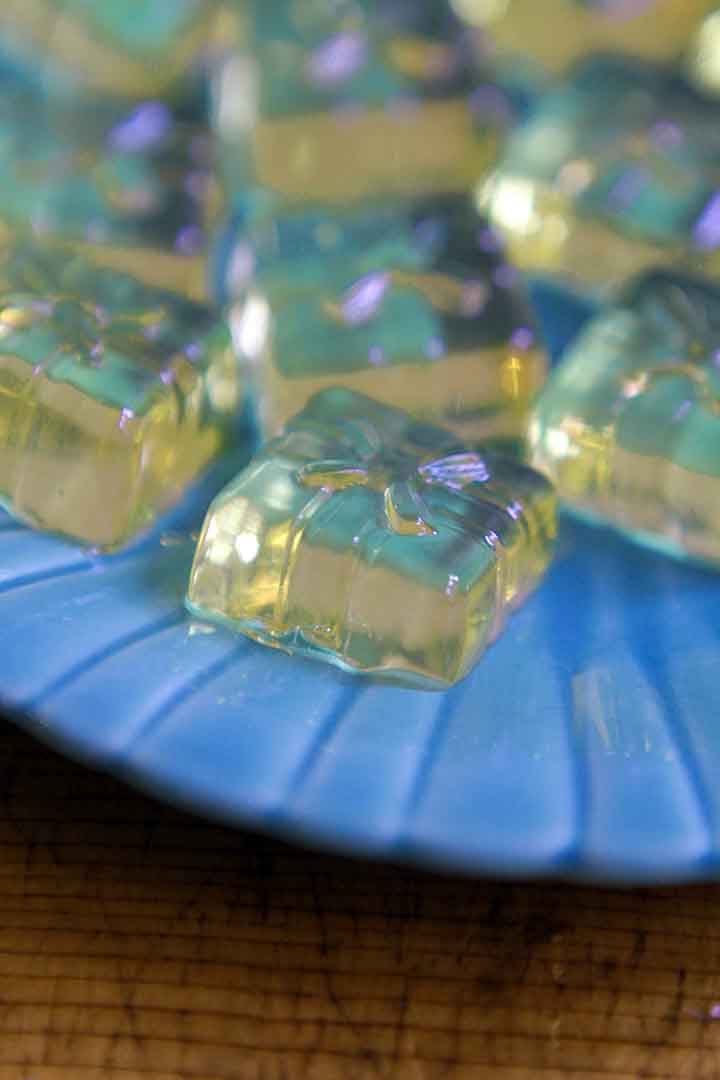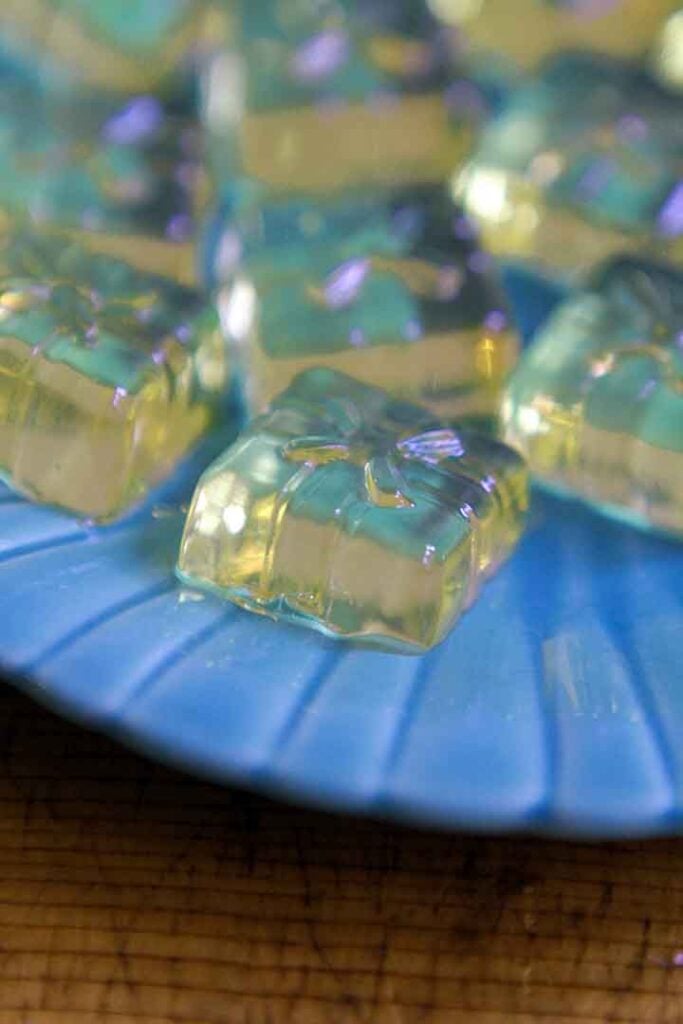 What are the health benefits of apple cider vinegar gummies?
Apple cider vinegar has long been a home remedy, but only recently have these benefits been backed up by scientific studies. New evidence suggests that a daily dose of apple cider vinegar:
lowers blood sugar levels and improves insulin sensitivity
counteracts the harmful effects of diabetes
increases fullness and helps people to lose weight
is a natural laxative and can improve digestion
reduces belly fat
lowers cholesterol
lowers blood pressure and improves heart health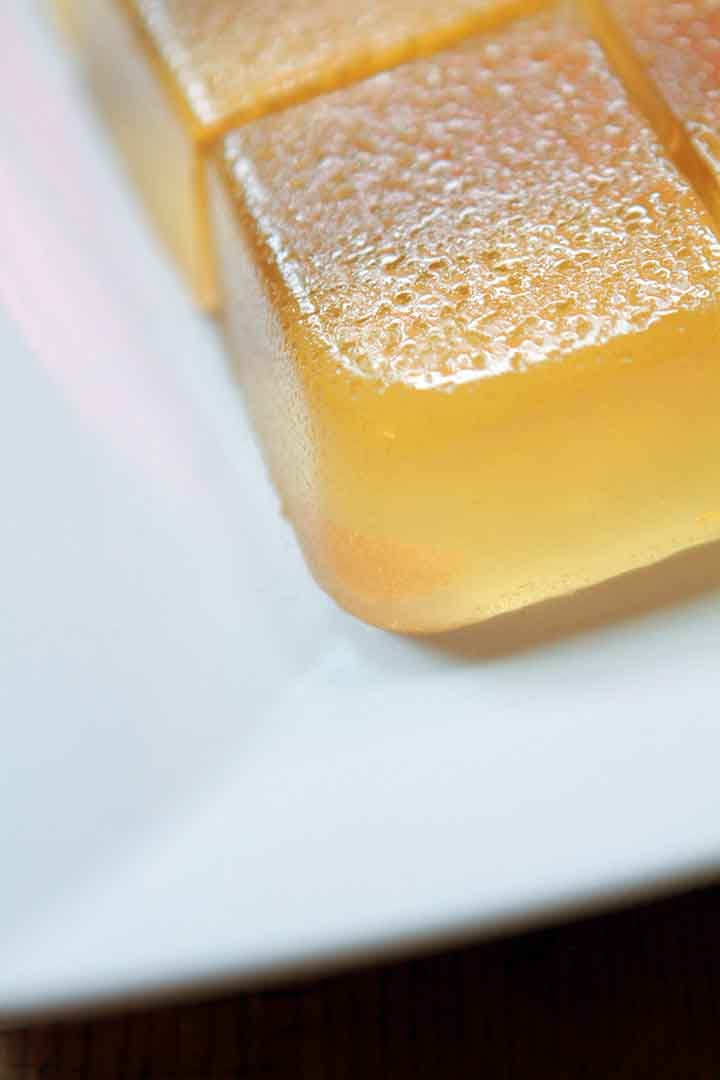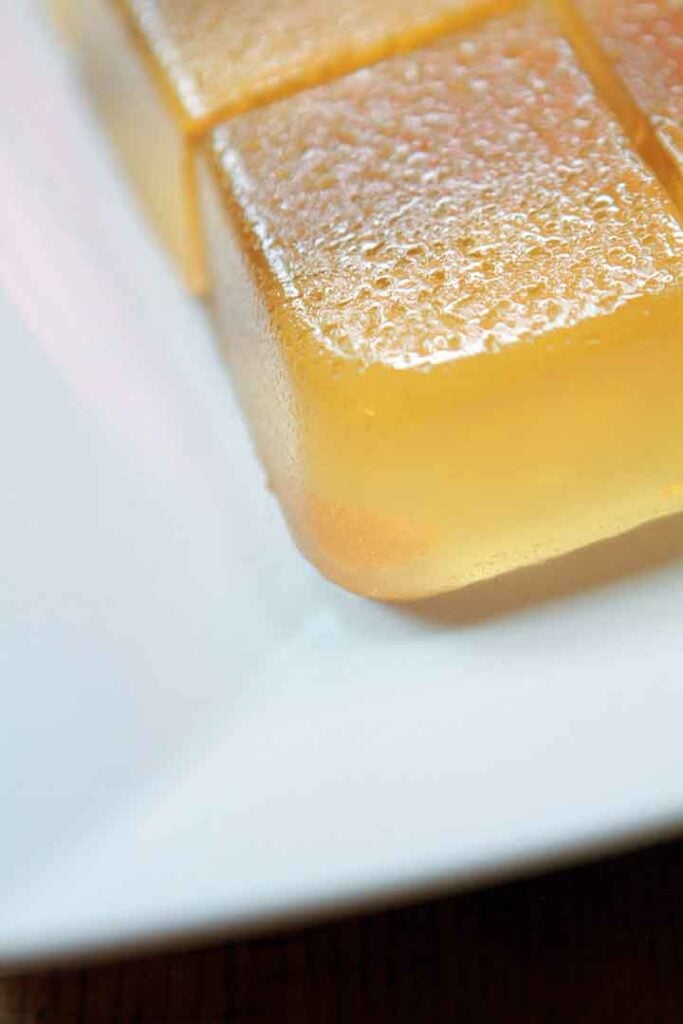 Are there any side effects to apple cider vinegar gummies?
Too much vinegar can cause harmful side effects, including tooth enamel erosion and potential drug interactions. But if you keep the daily amount to between 1-2 tablespoons, you don't have to worry. If you are downing 1 cup a day, then you might need to be concerned. (I would be concerned for you.)
Are these sugar free gummies Keto?
Yes! Most store bought ACV gummies are chocked full of sugar to counteract the sour flavor, but this recipe is one of the few sugar free gummies available. I've looked at many recipes online, but all of them include sugar or honey and are decided not Keto friendly.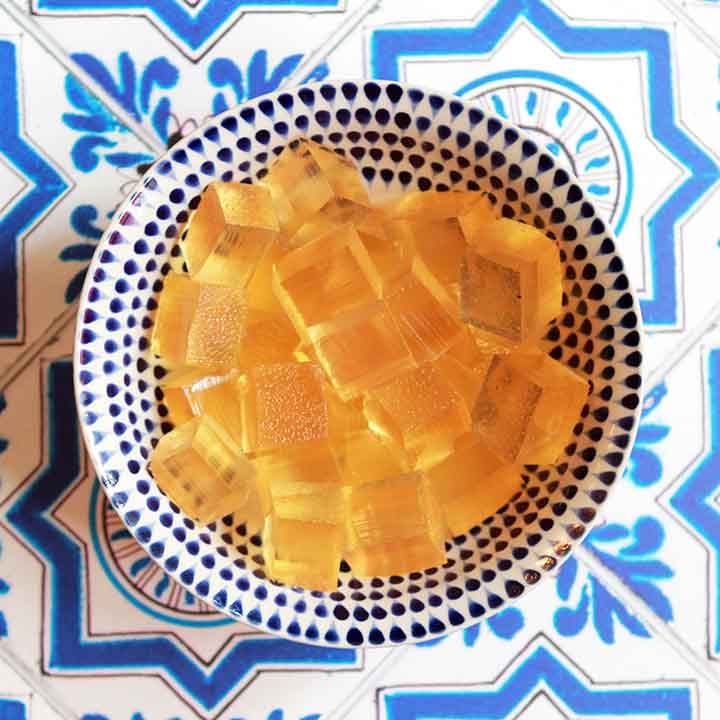 What is in these ACV gummies?
You'll need apple cider vinegar (Bragg and Heinz brands are the best), 3 fresh lemons, unflavored gelatin (Knox), allulose sweetener and water.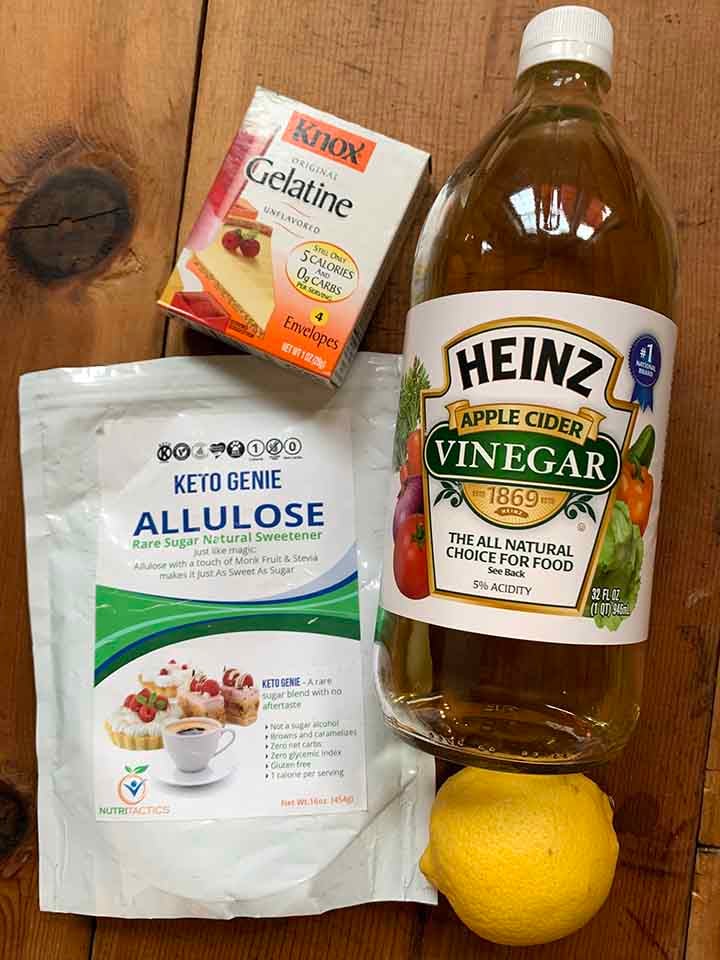 What molds can you use?
You have the option of using rubber molds or an 8x8 inch baking pan. If you use a rubber mold, make sure to buy a large eye dropper to use to fill the wells of the mold. Amazon has many rubber candy molds available.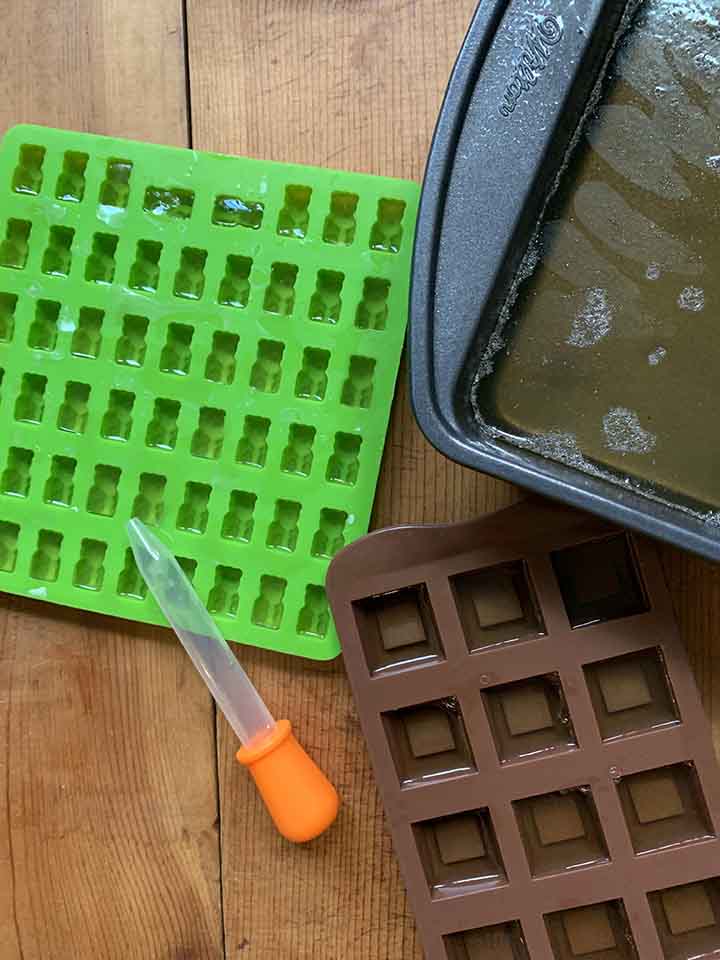 Can you make sugar free apple cider gummy bears?
Absolutely! They are a bit of a pain though, because you have to use an eye dropper to slowly fill the hundreds of mold wells. If you are just making them for yourself, I recommend pouring the liquid into an 8x8 baking pan and being done with it.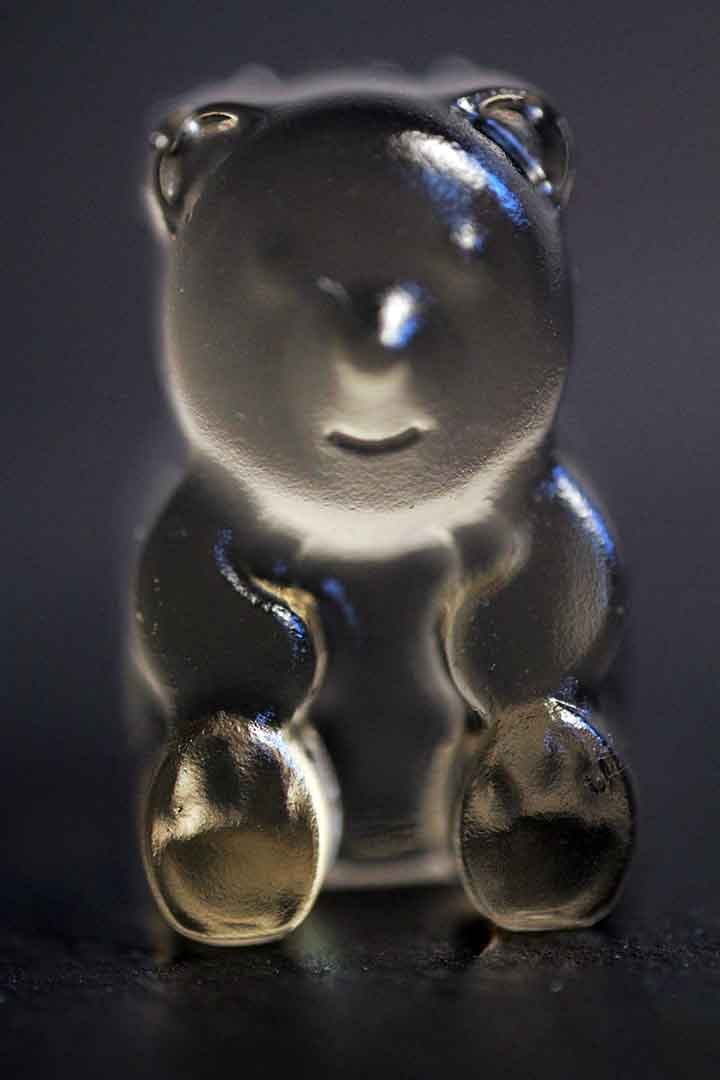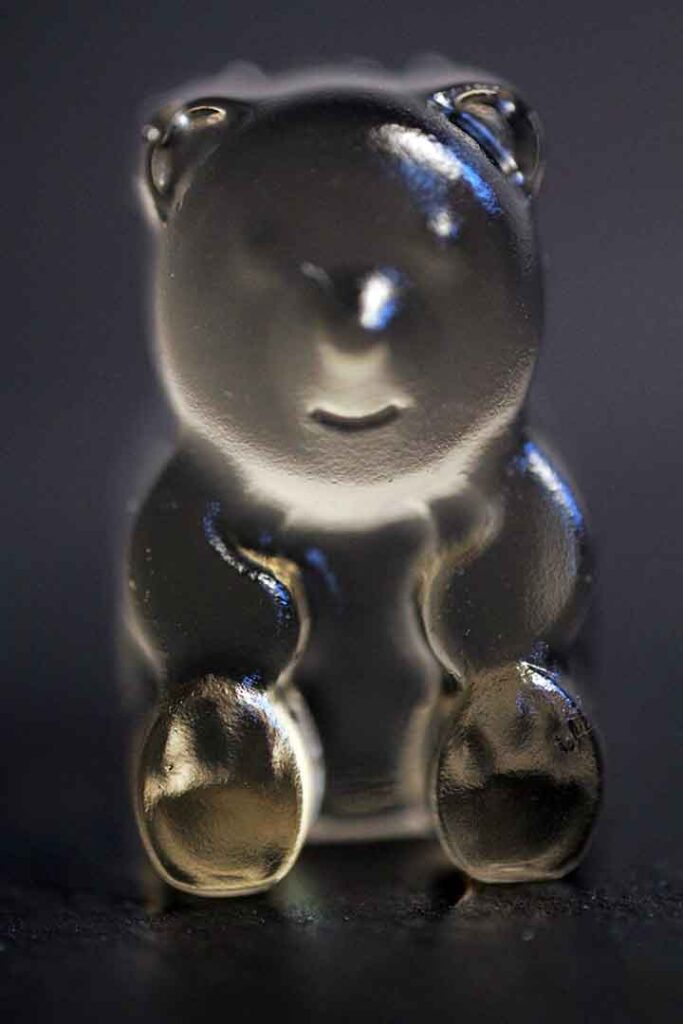 Ok, time for me to go stare out the window at the rain again. Chow!
Print
Sugar Free Apple Cider Vinegar Gummies
These sugar free apple cider vinegar gummies are a tasty way to reduce your appetite and lose weight.
Author: Emily Krill
Prep Time:

5

Cook Time:

5

Total Time:

10 minutes

Yield:

64

(1 inch) cubes

1

x
Category:

Candy

Method:

Stovetop

Cuisine:

American

Diet:

Diabetic
½ cup cold water
5 envelopes Knox unflavored gelatin
½ cup fresh lemon juice (from 3 lemons)
½ cup apple cider vinegar
1 ½ cup allulose sweetener
Instructions
1.  In a small bowl, combine water and gelatin and stir to combine.
2.  In a medium sized sauce pan over medium heat, add the lemon juice, apple cider vinegar and allulose and stir until the sweetener dissolves.  Cook for 1-2 more minutes until hot.
3.  Stir the softened gelatin mixture into the liquid in the sauce pan.  It will be a rubbery blob but that's ok.  Stir until completely dissolved.
4.  Either use an eye dropper to fill the wells of a rubber mold or pour the liquid into an 8x8 inch baking pan.  If using the baking pan, double the recipe by hitting the scale x2 button to the right of the ingredients..  
5.  Chill in the refrigerator for 1 hour for rubber molds or 2 hours if you are using a baking pan.
6.  Pop the gummies out of the mold or remove the block of gummy candy from the baking sheet and cut into 64 pieces (Just keep cutting the slices in half until the block is cut into 1x1 inch cubes.)  
7.  Store in an airtight container in the refrigerator for up to 10 days.
Nutrition
Serving Size:

2 (1 inch) cubes

Calories:

5

Fat:

0

Carbohydrates:

<1

Fiber:

0

Protein:

<1
Keywords: Apple Cider Vinegar Gummies, Sugar Free Gummies, ACV Gummies
If you liked this sugar free gummy candy recipe, then you might like my recipe for Sugar Free Gummy Bears.