This Sugar Free Sherbet recipe has just 70 calories, less than 1g carbs and you can make it in the blender. What's not to love about that?

Greetings citizens.
Today I'm going to share a recipe for a sugar free frozen dessert that I know is pronounced "sher-bet" but my heart wants to pronounce "sherbet".
The main difference between sherbet and sorbet is the addition of cream. Sherbet is a frozen dessert made from fruit, water and cream and has a lush creamy flavor. And sorbet is made from just fruit puree and water and is all about the fruit. Both of these delicious desserts differ from ice cream in that they are not frozen custards.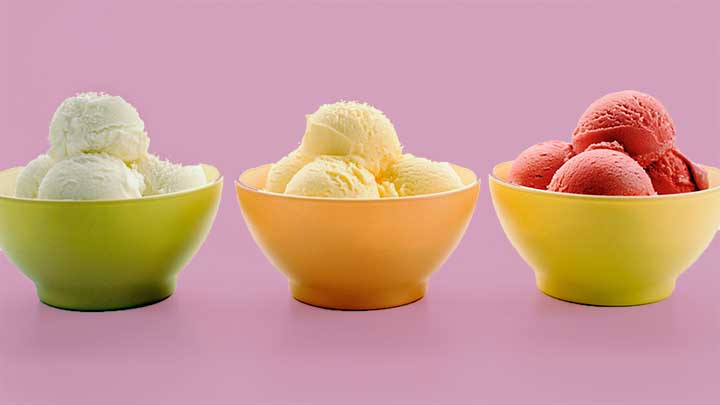 Where did sherbet come from?
Both sherbet and sorbet have funny origin stories actually. Sorbet for example, was reportedly invented by the Roman emperor Nero, who demanded that buckets of snow be passed hand by hand, fireman-style, from the tops of mountains to his banquet hall where the snow was then mixed with honey and wine. Drama anyone?
And sherbet comes from the Ottoman Empire, where Alexander the Great served it as a sweet drink made from fruit and flower petals. But it was a later Ottoman emperor who really brought the thunder. Legend has it, that when Suleiman the Magnificent was unhappy with one of his advisors, he had one of his executioners deliver him a glass of one of two colors of sherbet. White sherbet meant the advisor would live, but if the sherbet was red, it was curtains.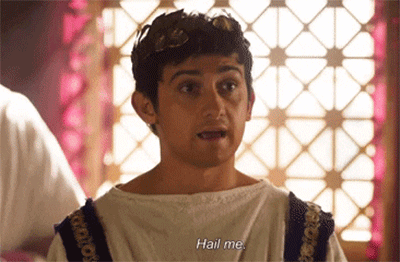 But I digress.
The Sugar Free Sherbet we are making today is not half as fancy as all that. You just need to add dissolved Sugar Free Jello, sugar-free sweetener, heavy whipping cream and ice to a blender and hit the button. No big whoop.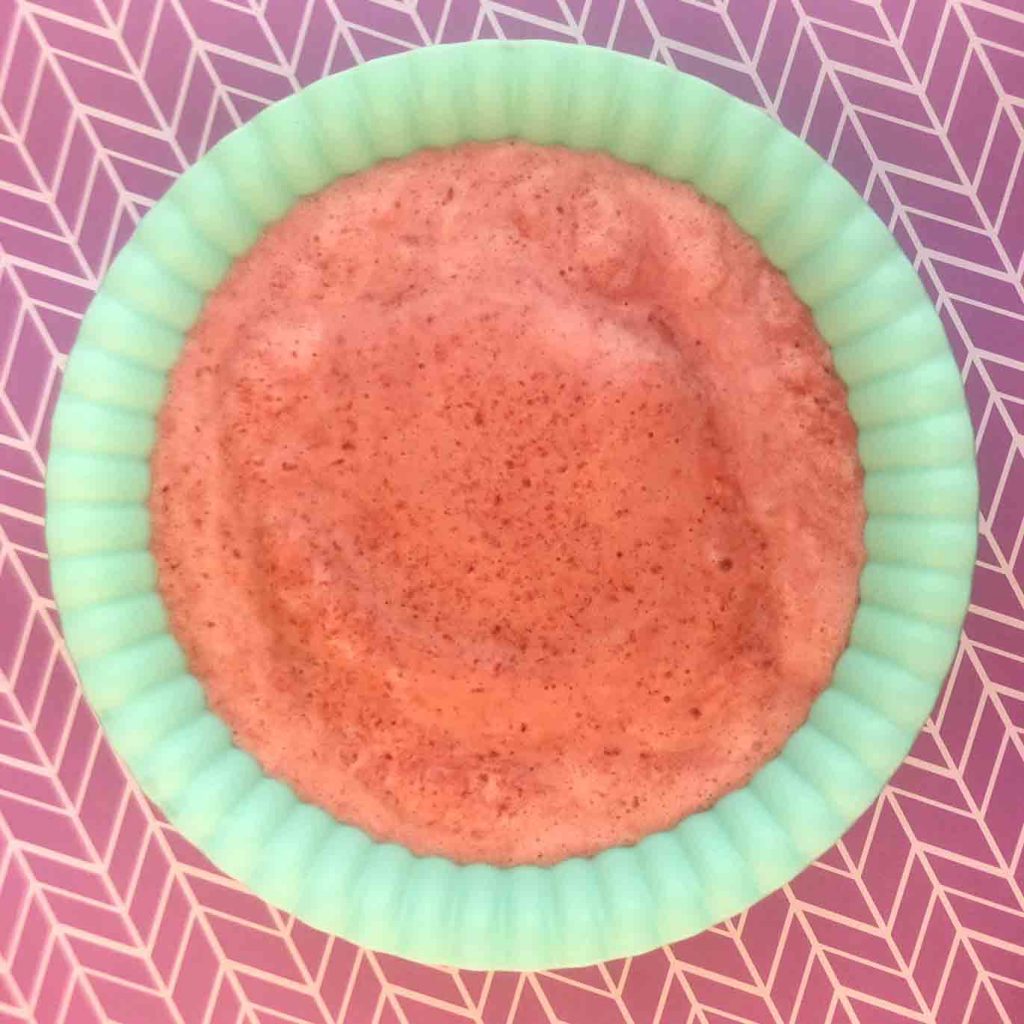 But in less than 10 minutes, you'll have a fruity low carb and Keto Sugar Free Sherbet with just 72 calories and less than 1g carbs.
And even though this recipe is absolutely to die for, no one literally has to die for it.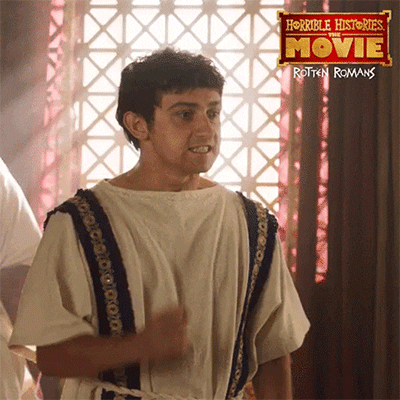 Print
📋 Recipe
Sugar Free Blender Sherbet
This is a very refreshing frozen treat that you can make in minutes with your blender.
Author: Emily Krill
Prep Time:

5

Cook Time:

3

Total Time:

8 minutes

Yield:

1

serving

1

x
Category:

Dessert

Cuisine:

American
1

(.3 oz) package of Sugar Free Jello, any flavor

1 tablespoon

Swerve or equivalent granulated sweetener

⅓ cup

boiling water

⅓ cup

very cold water

1 tablespoon

heavy whipping cream

1 ½ cup

ice
Instructions
1.  Mix together the sweetener and Jello powder in a small bowl.
2.  Stir in ⅓ cup boiling water to dissolve.
3.  Stir in ⅓ cup very cold water to cool it down.
4.  Stir in 1 tablespoon heavy whipping cream.
5.  Add ice to the blender and pour in the Jello liquid.
6.  Blend until fully combined.
7.  Serve immediately.
SERVINGS: 1
Nutrition
Calories:

72

Fat:

6

Carbohydrates:

<1

Fiber:

0

Protein:

<1
Keywords: Low Carb Sherbet, Keto Sherbet, Sugar-Free Sherbet