This recipe for almond flour crackers is the real deal. It's a healthy way to make cheese crackers that are low carb, gluten-free, grain-free, and very very tasty.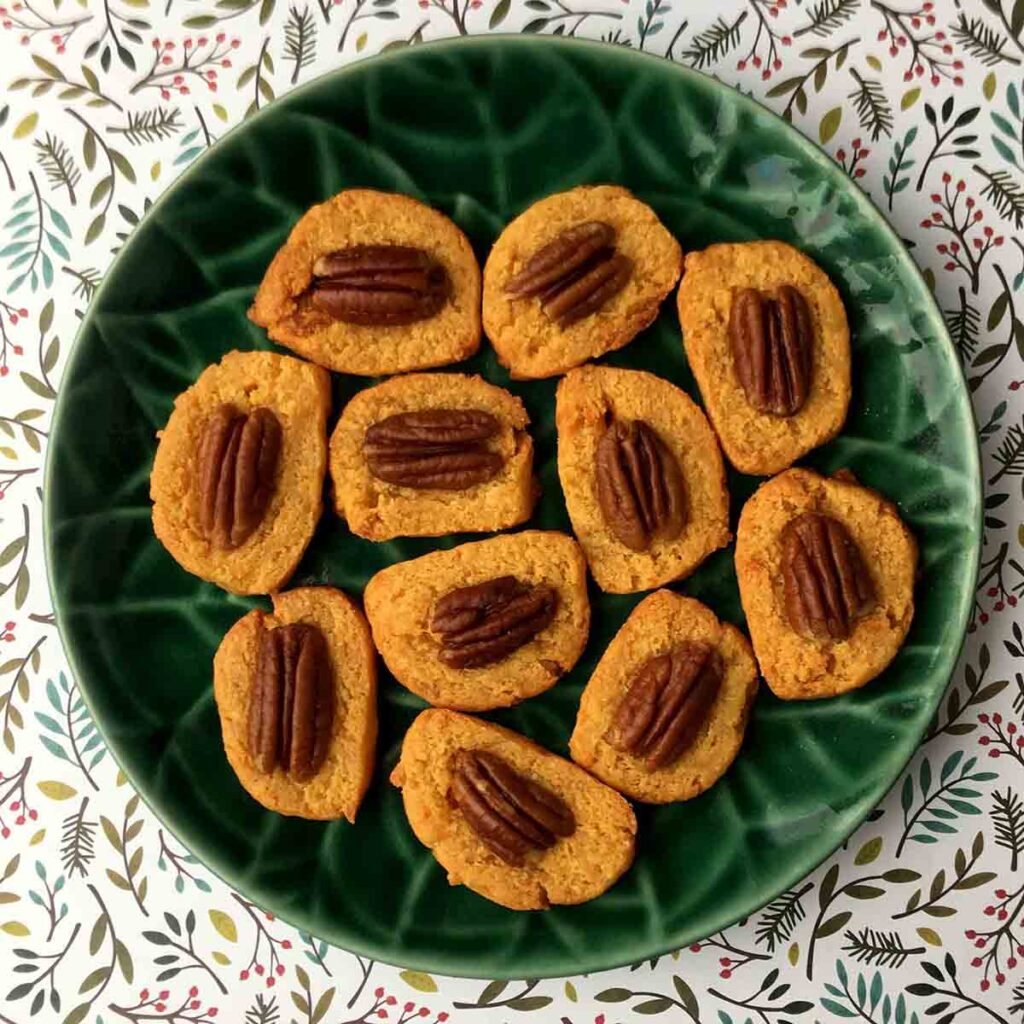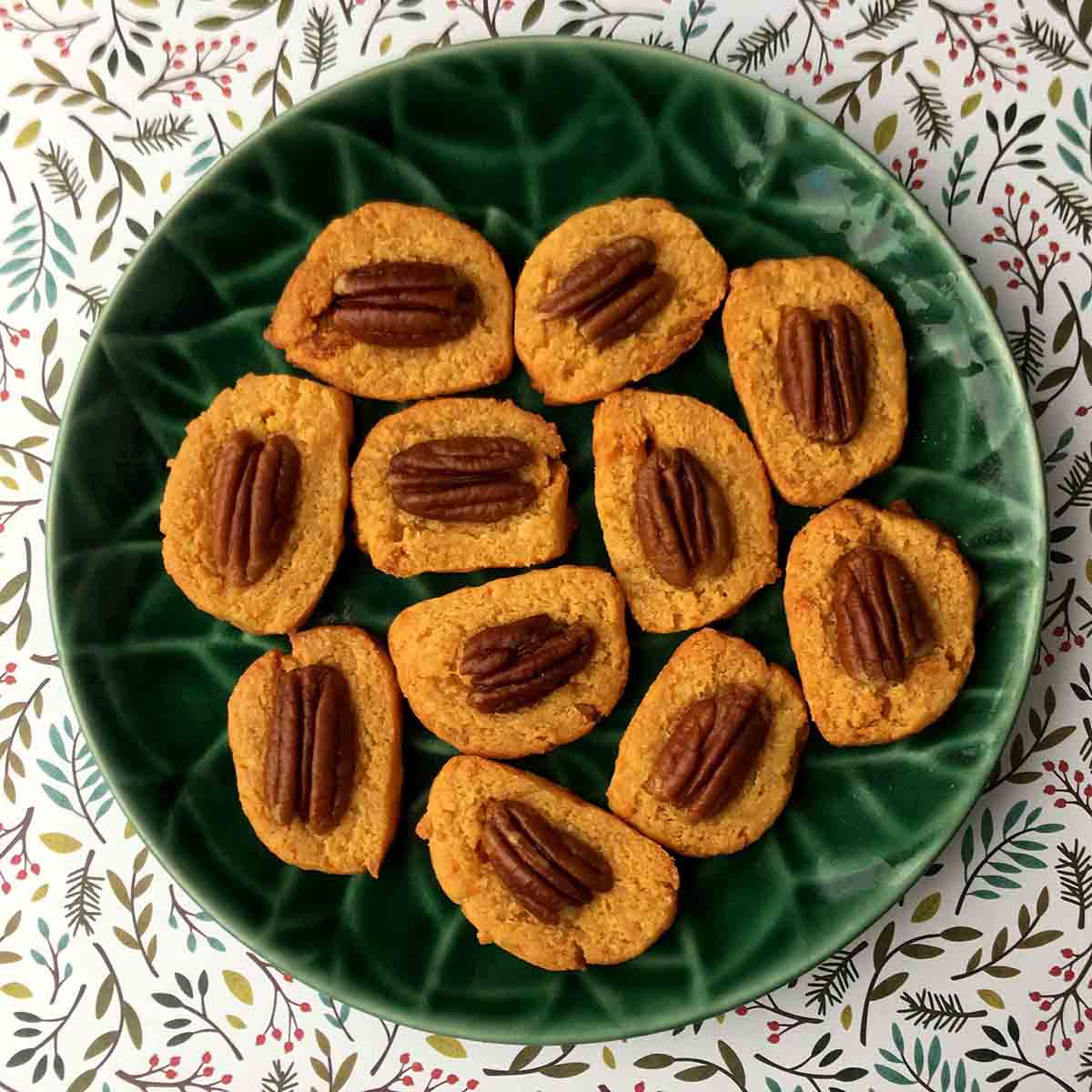 Jump to:
Greetings!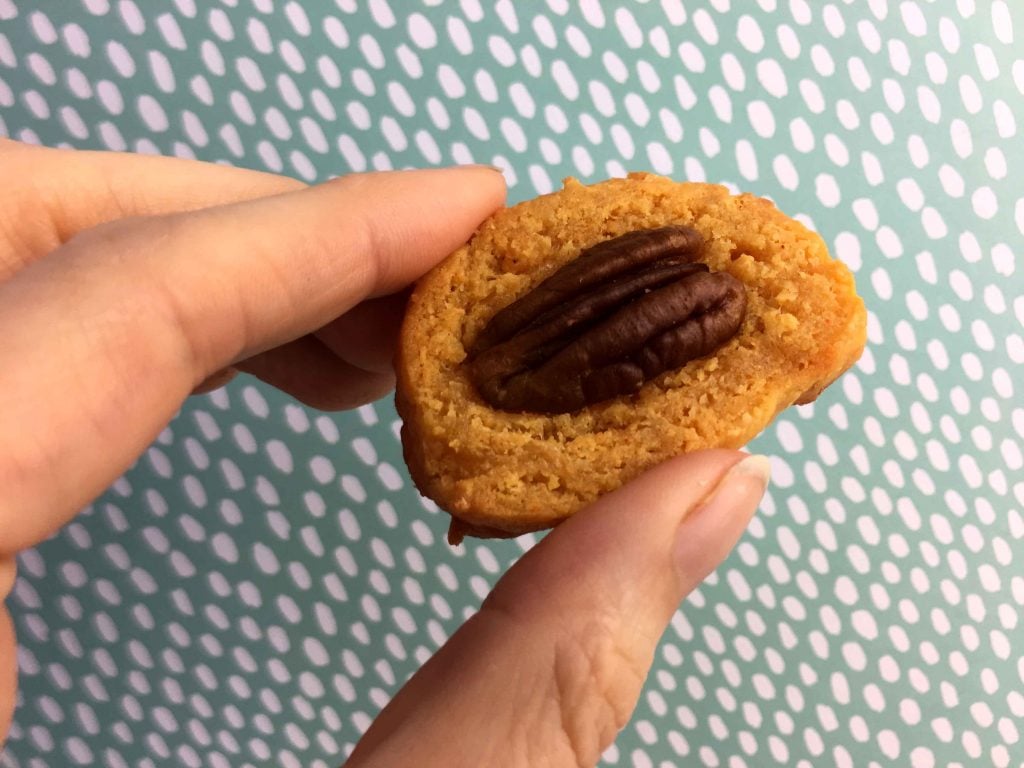 Where did crackers come from?
Crackers came into existence in 1782 when John Pearson of Newburyport, Massachusetts baked up a crisp bread made from just flour and water and called his invention "Pearson's Pilot Bread". Sailers went apey for his newfangled crisp bread because it tasted great and had a long shelf life. The name Pearson's Pilot Bread sounded kind of dopey though, so it was known as hardtack, sea biscuits and ultimately crackers.
But the cracker really took off in the 1830's when Sylvester Graham took up the cause.
You may know him from Graham Cracker fame. He was a charismatic leader of what can only be described as a "cracker cult". He had thousands of dedicated followers, called Grahamites, who gave up alcohol, meat, sugar, refined foods and sex in the name of good health and spiritual eternity. And instead of eating delicious food and having sex, they… took cold baths.
Those folks loved their crackers and their freezing cold baths.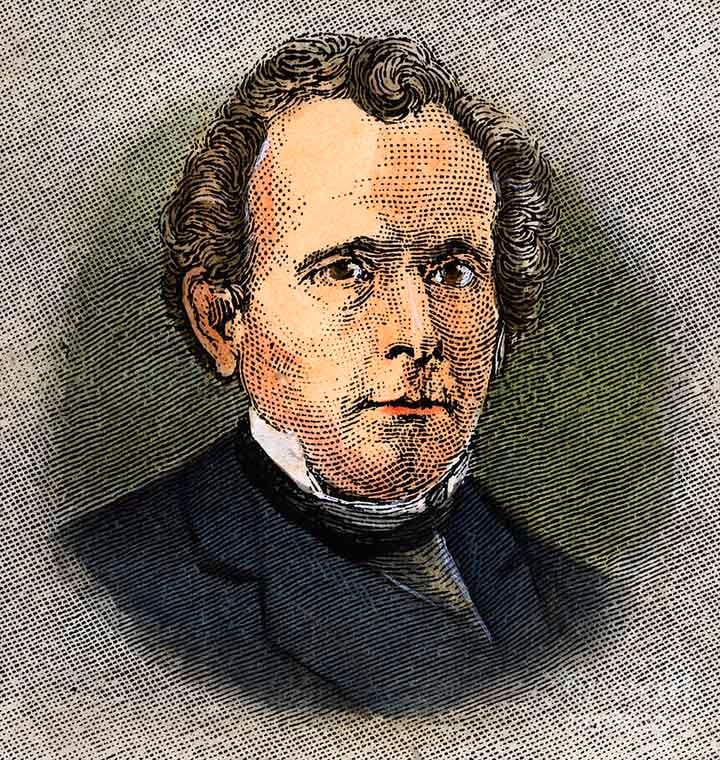 But Graham was onto something when he gave up processed foods, I'll grant him that.
He was about a 100 years ahead of the Whole Food movement, which cut out processed foods for better health. And by eliminating sugar and processed flours, he presaged the Keto Diet by around 200 years. (And daily showers weren't really a thing when he was alive, but now they are a thing that some people do every single day.)
But let's talk about crackers.
This Almond Flour Cracker recipe replaces white flour with almond flour, so it's a much healthier alternative to your average zero nutrient Saltine. It is a naturally gluten-free cracker that packs a flavorful punch. And the health benefits of almond flour are well documented.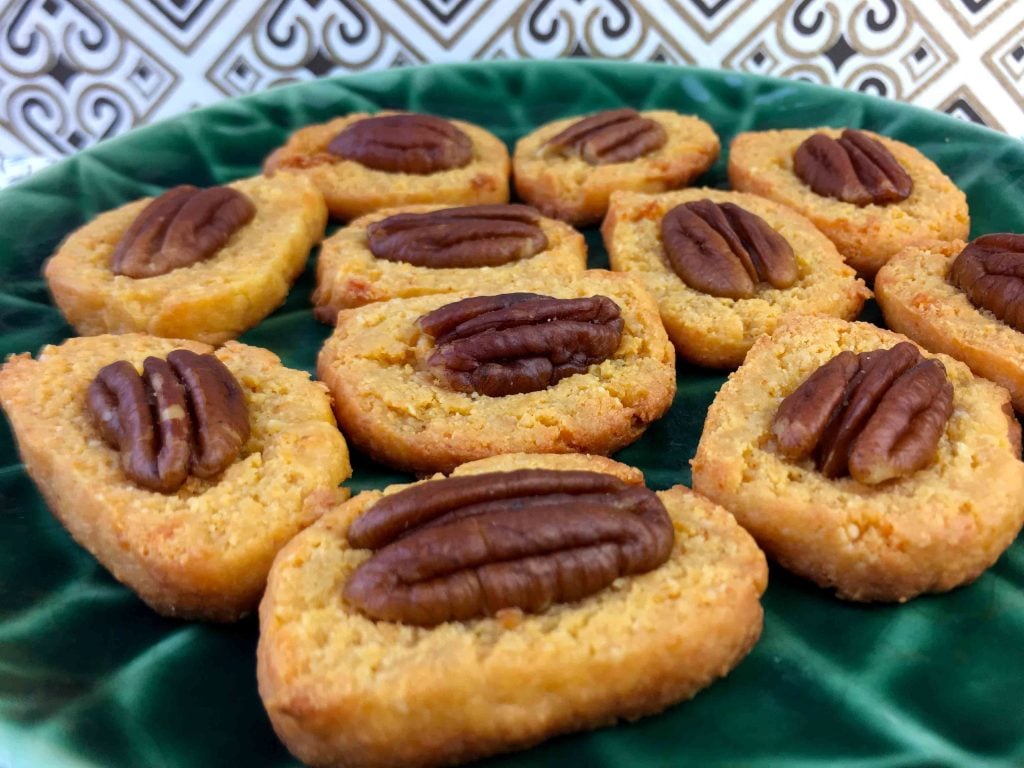 Almond flour has one ingredient: Almonds.
Yep, just blanched ground almonds. It's full of vitamins, nutrients and antioxidants, that are known to improve heart health and diabetes control.  And the high fiber content aids in digestive health as well.  Almond flour is full of protein, with 6g per ¼ cup serving.  Compare that to white flour, that has half of that.  
And almond flour is very low in carbohydrate.
Each ¼ cup serving has just 3g net carbs, whereas white flour has 22 grams of carbohydrate.  That's why almond flour is a staple of low carb, Keto and Paleo diets.  Look up a Keto recipe, and odds are it will have almond flour in there somewhere.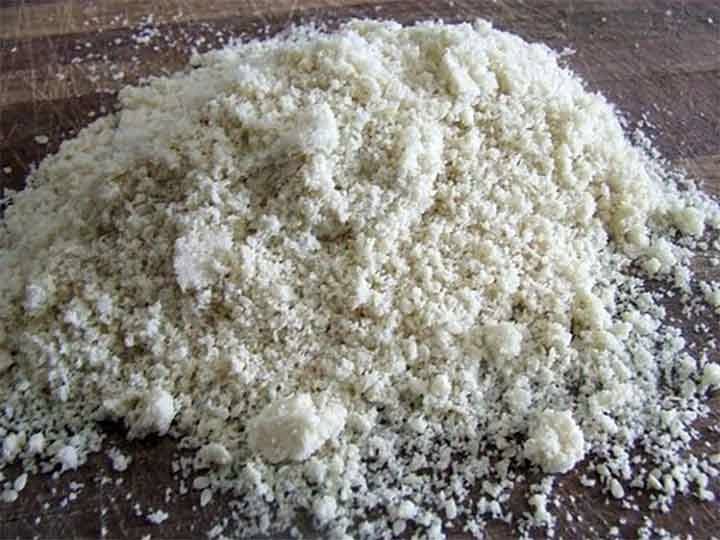 It doesn't hurt that almond flour is tasty as all get out.
Classic baked goods like tortes and French macarons use almond flour for the texture and flavor that comes with it.  It's a heavier, grainier flour that adds a little oomph to a recipe.  Almond flour has a certain, je ne sais quoi.
And this almond flour cracker recipe includes cheese, so it's a classic cheese biscuit.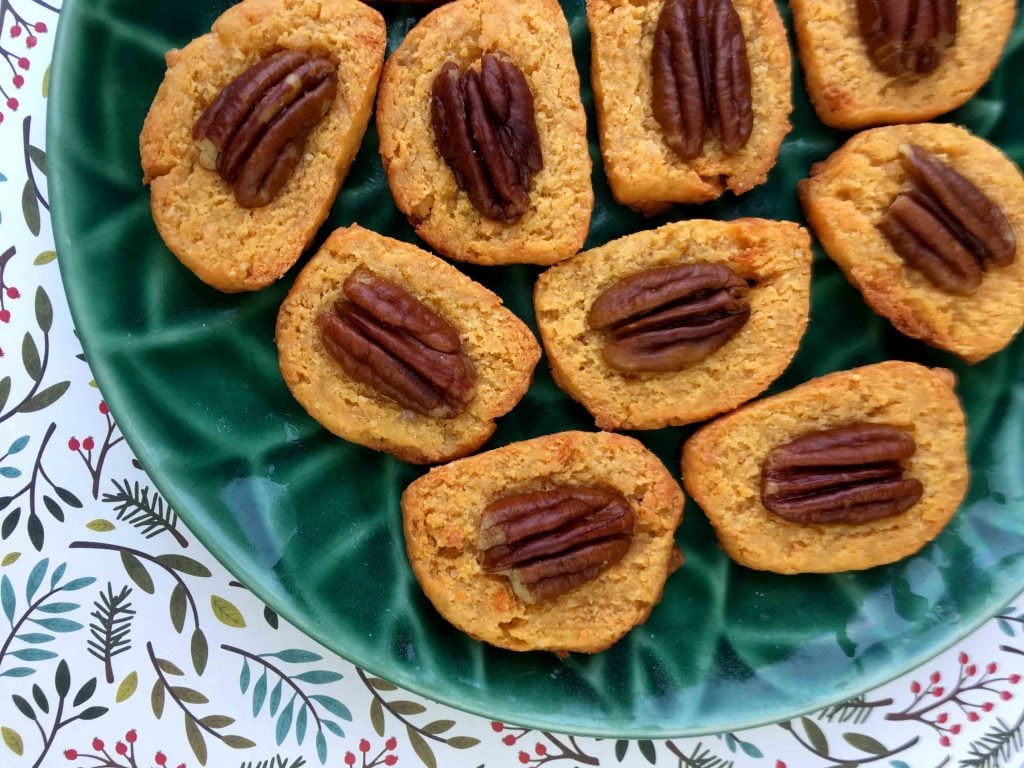 Ingredients:
super fine almond flour
sharp aged cheddar cheese
cream cheese
eggs
nutritional yeast
optional ground red pepper
pecan halves
Instructions:
Mix up the main cracker ingredients and melt them in the microwave to combine.

Mix in an egg.
Roll the dough into a cylinder shape, wrap it in plastic wrap and chill it in the refrigerator for 45 minutes to an hour.

Cut the dough into slices and top them with pecan halves.

Bake them in the oven for 15-20 minutes and then take them out and let them cool until they've crisped.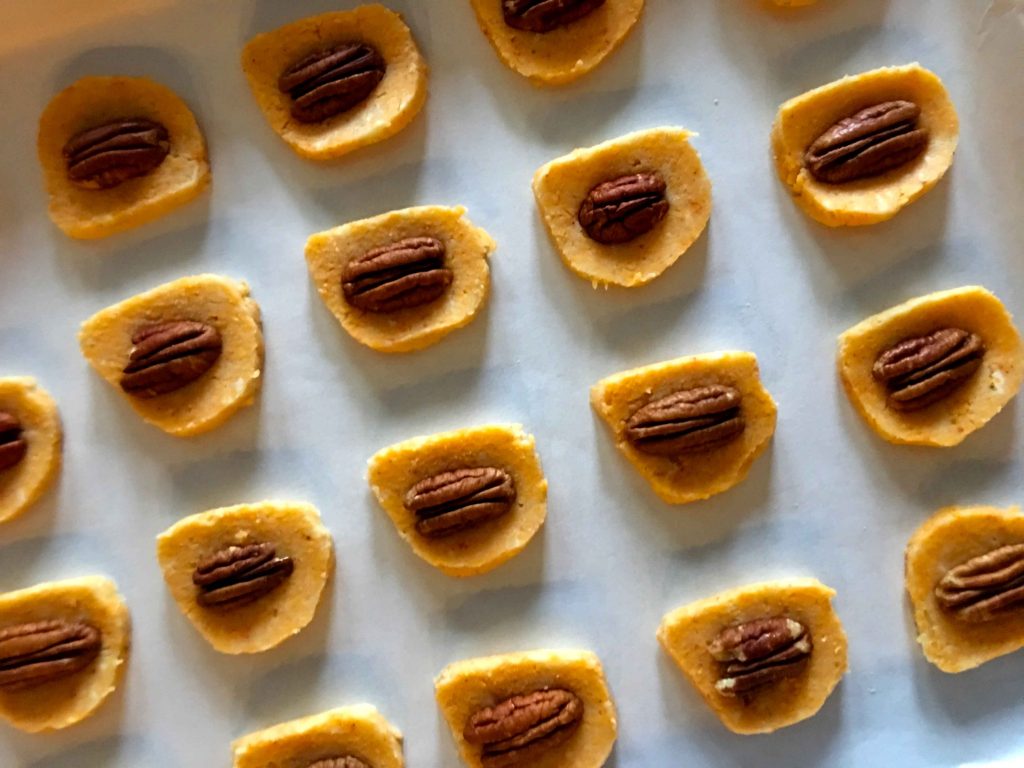 And you are done!
You'll have a batch of healthy almond flour crackers that would have made Sylvester Graham proud.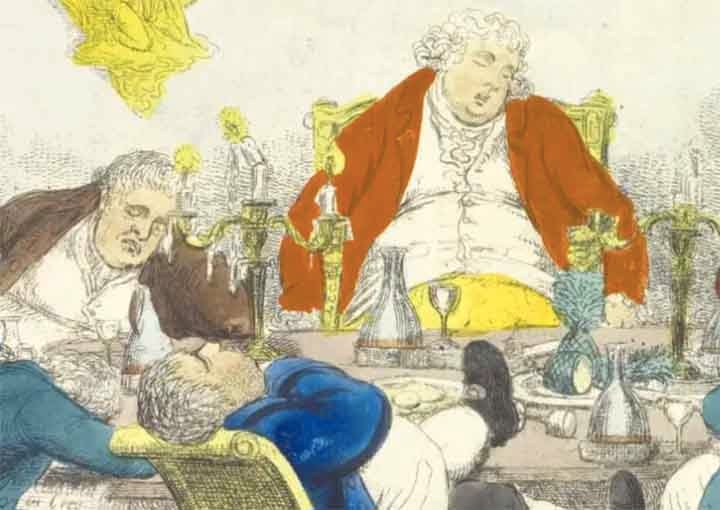 Print
📋 Recipe
Almond Flour Cracker Recipe
This recipe for almond flour crackers is the real deal. It's a healthy way to make cheese crackers that are low carb, gluten-free and very very tasty
Author: Emily Krill
Prep Time:

10

Cook Time:

16

Total Time:

26 minutes

Yield:

30

crackers

1

x
Category:

Appetizer

Method:

Baked

Cuisine:

Southern

Diet:

Gluten Free
2

cups

extra sharp aged cheddar cheese, freshly grated

2 tablespoons

nutritional yeast

½ teaspoon

salt

2

oz

cream cheese

1

cup

almond flour

¼ teaspoon

ground red pepper

1

egg, beaten

½

cup

pecan halves
Instructions
Step 1.  Mix cheddar cheese, nutritional yeast, salt, cream cheese, almond flour, and ground red pepper together in a medium-sized microwave-safe bowl.
Step 2.  Microwave on High for one minute until the cheeses are partially melted.  Stir well to combine.  If the dough can't be fully combined, then give it another 30 seconds in the microwave.
Step 3.  Allow to cool for several minutes and then mix in the beaten egg.
Step 4.  Roll the dough into a cylinder that is 1 ½ inches wide.  Wrap in plastic wrap and chill for 45 min - 1 hour in the freezer to make it firm enough to cut.  Chill longer if necessary.
Step 5.  Preheat the oven to 350 degrees F and cover two cookie sheets with parchment paper.
Step 6.  Cut the dough cylinder into thin ⅛" thick rounds.  (The thinner the better.)  Place on the parchment-covered cookie sheet.
Step 7.  Press one pecan into each cracker.
Step 8.  Bake for 15-20 minutes until browned all over.  There will be oil released from the cookies.  Just leave it.
Step 9.  Cool the crackers on the cookie sheet.  They'll crisp up as they cool.
Nutrition
Serving Size:

3 crackers

Calories:

164

Fat:

22

Carbohydrates:

3

Fiber:

2

Protein:

9
Keywords: Almond Flour Cracker, Almond Flour Cheese Cracker, Spicy Pecan Cheese Cracker
If you liked these healthy almond flour crackers, then you might like my recipe for Flax Seed Crackers.