This recipe for cheesy Keto jalapeño cornbread is out of this world. It uses corn extract to give it the flavor of real cornbread, but this low carb version has just 3g net carb. Sweet!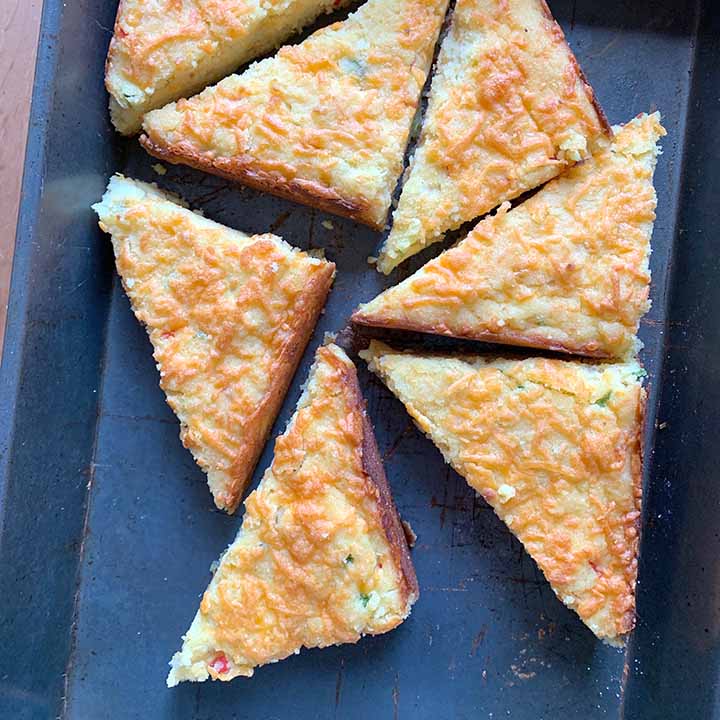 Ah cornbread.
So delicious, yet so out of reach if you are on a low carb diet. Corn is on the absolute no-no list when you're doing Keto, so the cornmeal used in cornbread is out of the question. No Jiffy Mix for you!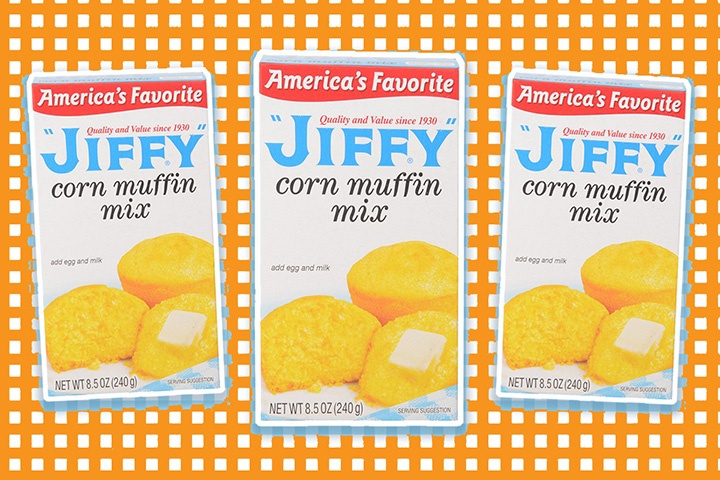 Unless…
You get a little bit creative with your cornbread. What if you could make a quick bread with the same taste and texture of cornbread, but using low carb ingredients to keep the carb count low? You'd try it, right?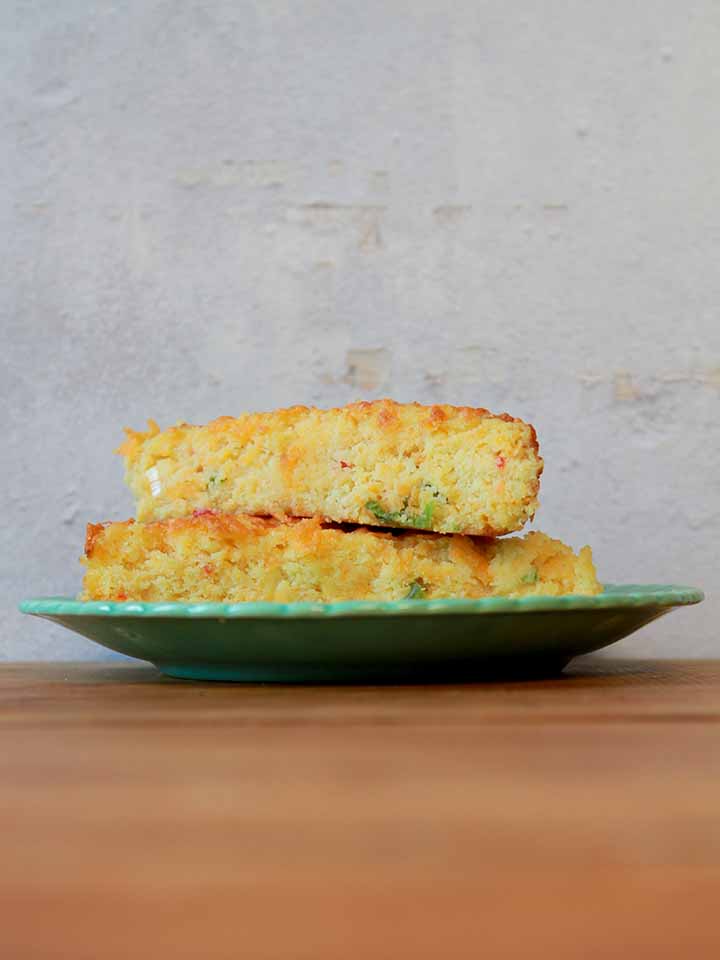 I got the idea for this low carb cornbread recipe when I discovered sweet corn extract.
I had no idea that such an extract existed. But a commenter mentioned it to me, so I headed over to Amazon to check it out. And sure enough, sweet corn extract exists! And with it the ability to bring the taste of sweet corn back into your life. Hazzah!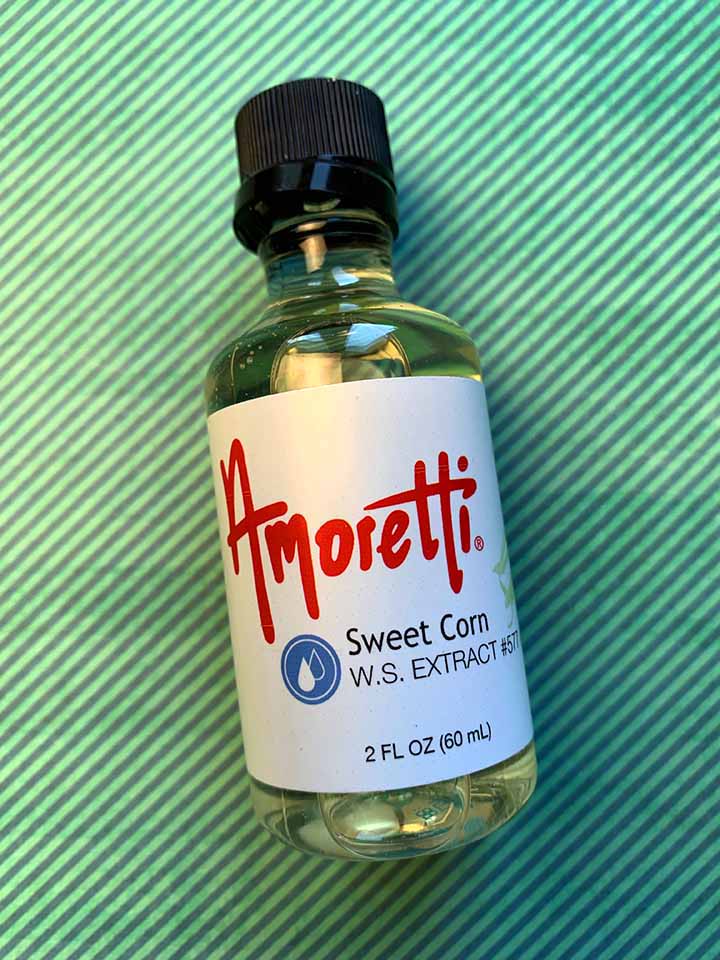 Once I had the corn extract in my mitts, I knew exactly what I wanted to make first.
Keto cornbread! My first project is the recipe you see below. It's a cheesy low carb jalapeño cornbread that is absolutely delicious. It's just as tasty as regular old Jiffy mix cornbread, but this version has just 3g net carbs.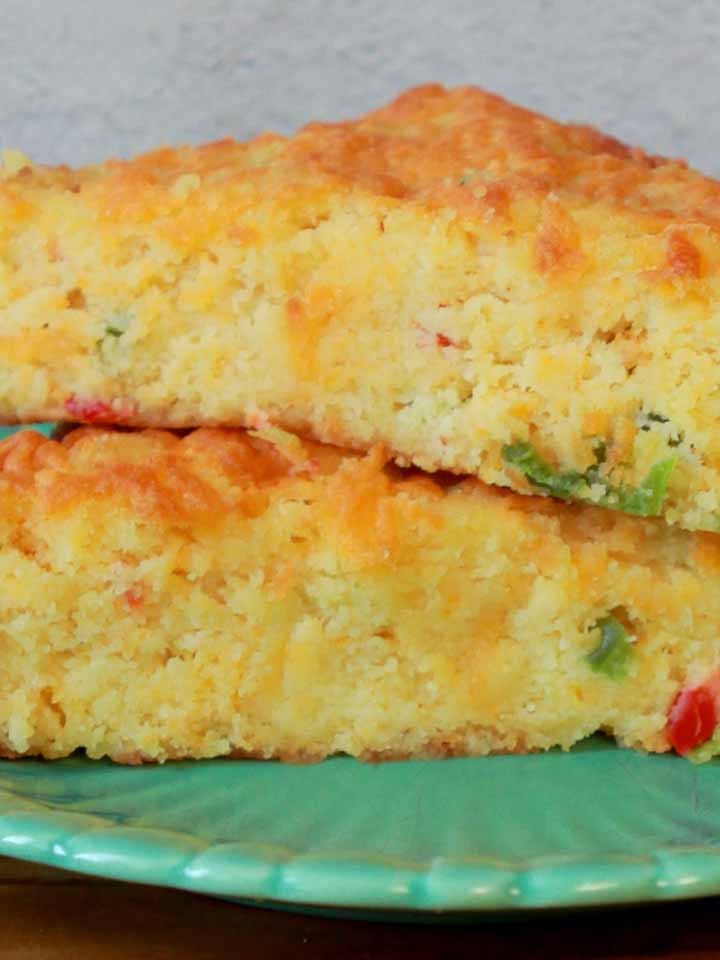 How can cornbread have just 3g net carbs?
Well, I'll tell you. This Keto cornbread recipe uses a mixture of almond and coconut flour instead of cornmeal, so that reduces the carb count considerably. The remaining ingredients are all low carb too: butter, eggs, cheddar cheese, red bell peppers, scallions, and, of course, jalapeño peppers.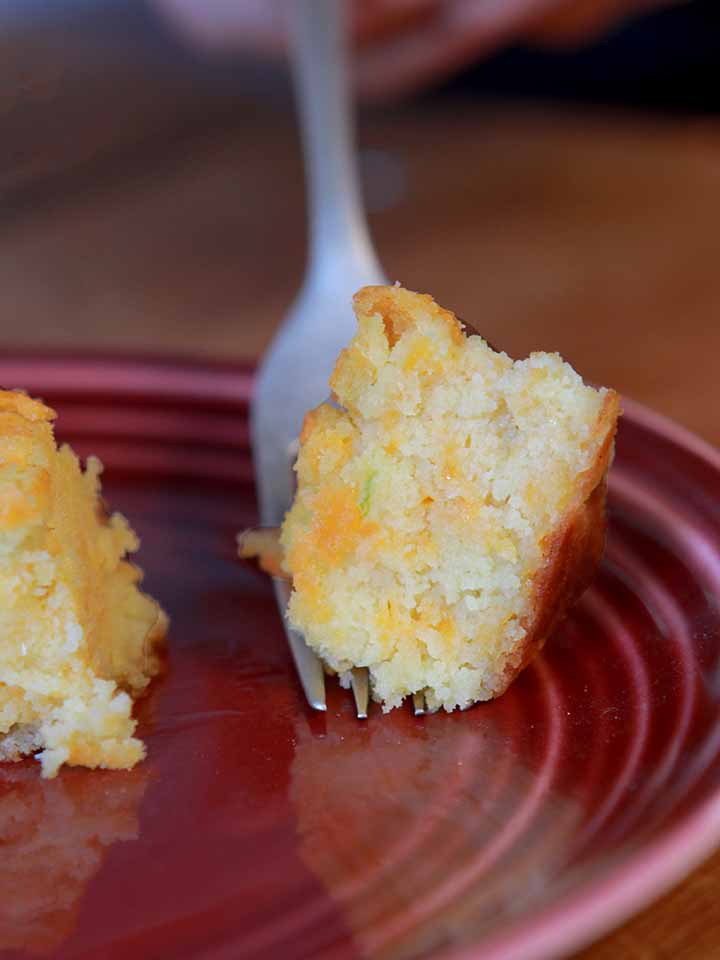 Is this low carb jalapeño cornbread spicy?
Not at all. The jalapeños are cooked, so they are only slightly hot. But you can increase the heat by including the seeds of the jalapeños. And you can always add little ground cayenne pepper to spice things up. Adding ¼ - ½ teaspoon cayenne pepper will make it plenty spicy.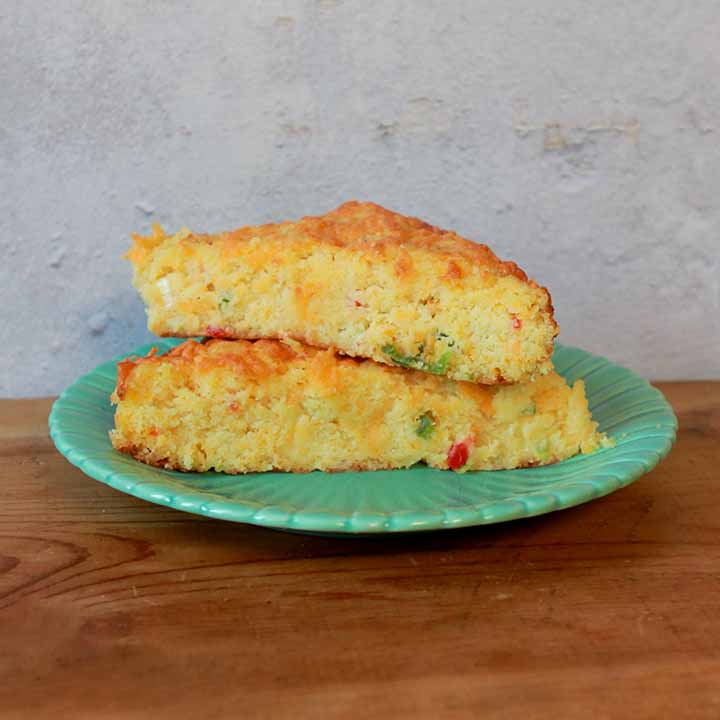 How long does it take to make Keto cornbread?
Not too long. It's not as quick as Jiffy mix, certainly, but you can still make it in less than 1 hour.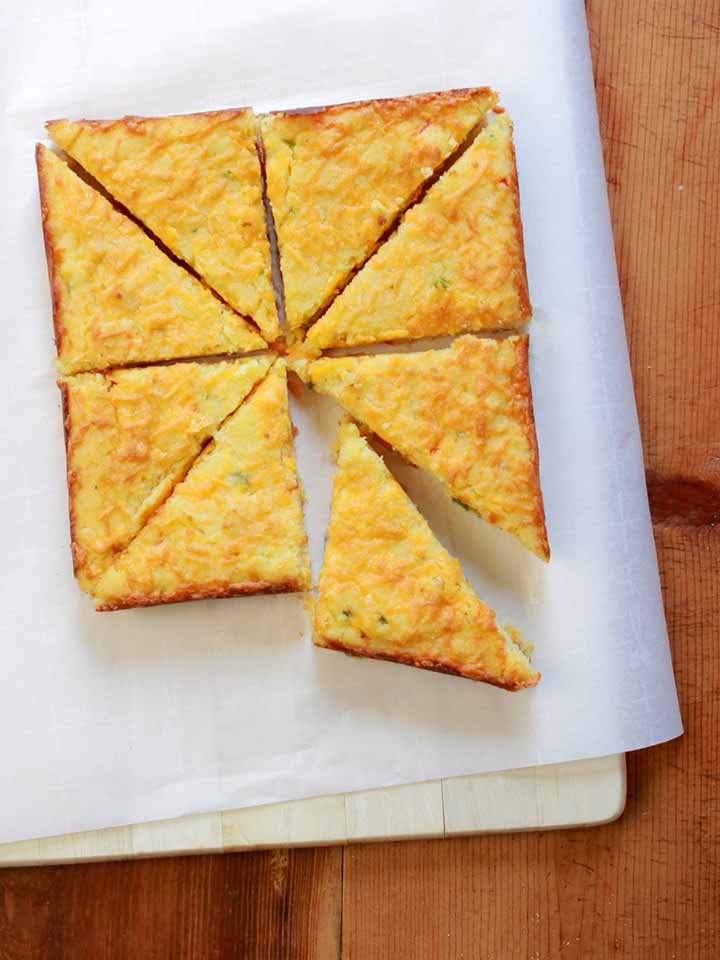 What can you serve with low carb cornbread?
Oh golly, you've got a lot of low carb options there.  I made the cornbread today and ate it with a bowl of low carb chili con carne.  And it's a great side for Southern dishes like Keto chicken, shrimp and sausage gumbo and Keto jambalaya too. But it'll perk up just about any soup, be it be Southern or Yankee.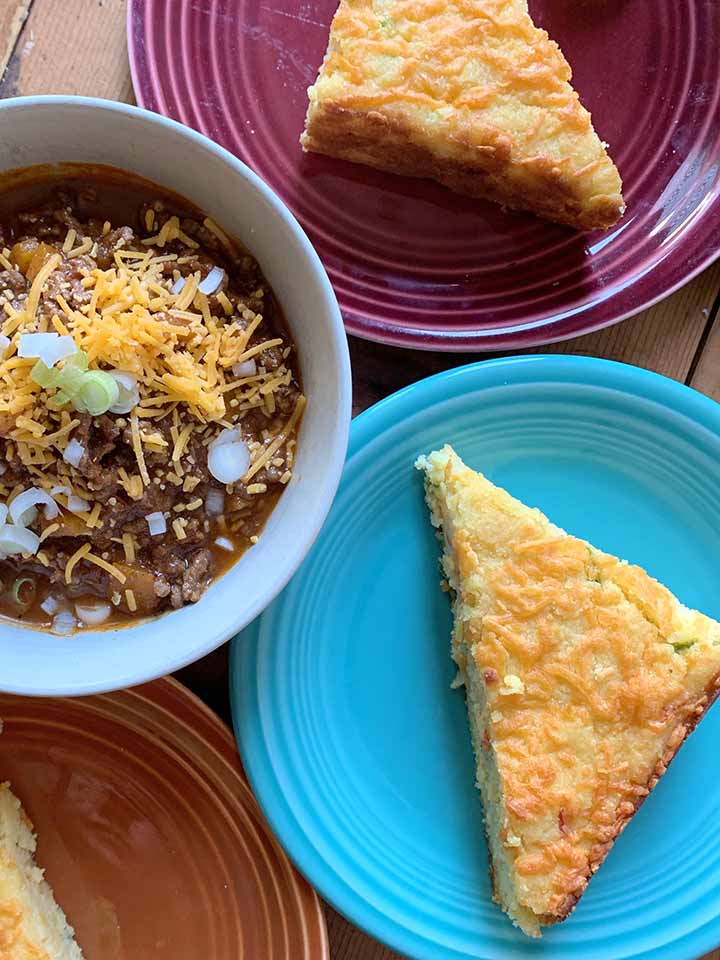 Does this low carb cornbread really taste like it is made from cornmeal?
It's pretty doggone close. But there is one more secret ingredient to this low carb recipe: yellow food coloring. It's been shown that food color effects how food tastes, so adding a little yellow really puts this Keto cornbread over the top.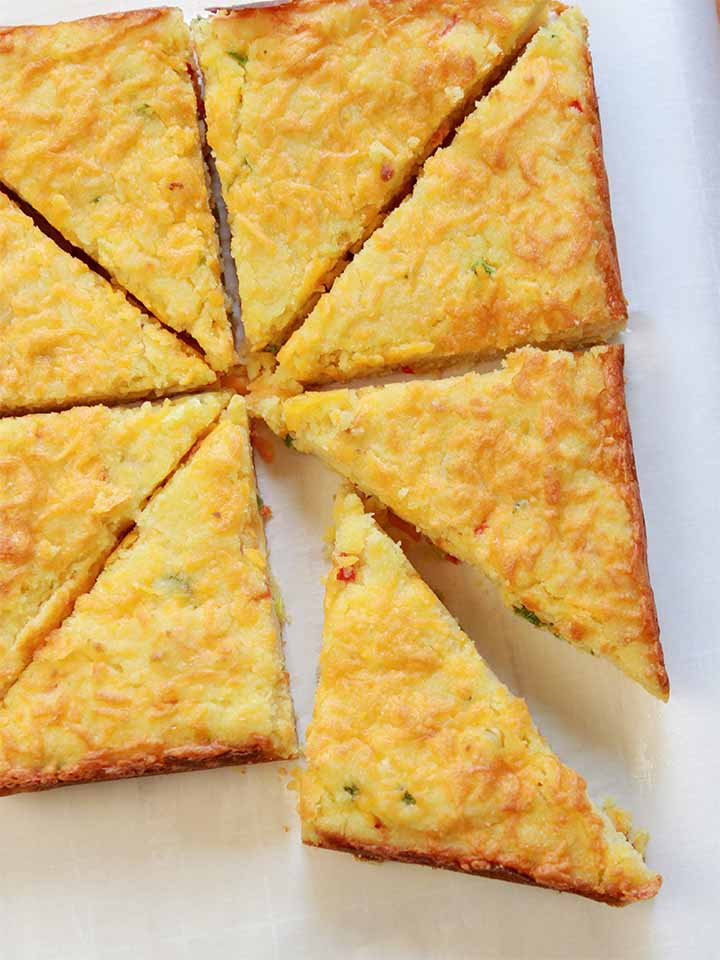 So, in summation:
Sweet corn extract makes the impossible, possible. Add some sweet corn extract, some flavorful peppers, cheese and jalapeños and a couple drops of yellow food coloring to a low carb quick bread batter and you'll have yourself some tasty low carb cornbread.
And you can do it in a Jiffy.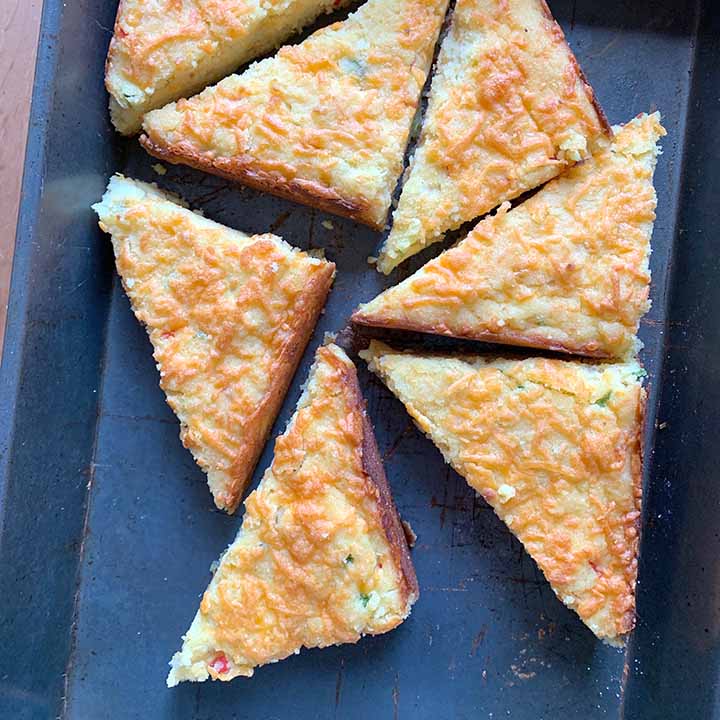 Print
📋 Recipe
Cheesy Keto Jalapeño Cornbread
This recipe for cheesy Keto jalapeño cornbread is out of this world.  It uses corn extract to give it the flavor of real cornbread, but this low carb version has just 3g net carbs. Sweet!
Author: Emily Krill
Prep Time:

15

Cook Time:

45

Total Time:

1 hour

Yield:

12

slices

1

x
Category:

Bread

Method:

Baked

Cuisine:

American

Diet:

Gluten Free
9 tablespoons

butter, softened

¼

cup

Swerve Granular

3

large eggs

2 tablespoons

Amoretti's Sweet Corn Extract or equivalent corn extract

4

drops yellow food coloring

1 ½

cup

almond flour

½

cup

coconut flour

1 tablespoon

baking powder

¼ teaspoon

Xanthan Gum, optional

¼ teaspoon

salt

6 tablespoons

heavy whipping cream

6 tablespoons

water

¼

cup

red bell peppers, minced

¼

cup

jalapeño peppers, minced

¼

cup

scallions, sliced

1 ¼

cup

shredded extra-sharp cheddar cheese, divided
Instructions
Step 1.  Pre-heat oven to 375 degrees F.  Crisscross two sheets of parchment paper and use them to line an  8 x 8-inch baking pan.  Leave enough parchment paper on each side so that you can lift the cornbread out when you are ready to cut it.
Step 2.  In a large bowl, use an electric mixer to cream together softened butter and sweetener, 2-3 minutes.
Step 3.  One by one, beat in the eggs.  Beat in the corn extract and yellow food coloring.
Step 4.  In a medium-sized bowl, mix together the almond flour, coconut flour, baking powder, salt, and xanthan gum.
Step 5.  Use the electric mixer to combine the wet and the dry ingredients in the large bowl.
Step 6.  Beat in heavy whipping cream and water.
Step 7.  Fold in red bell peppers, scallion, jalapeño peppers, and 1 cup of the shredded cheese.
Step 8.  Add the batter to the pan.  It will be very thick.  Smooth the top with a spatula.
Step 9.  Bake the cornbread for 35-45 minutes until the top is browned and a toothpick in the center comes out clean.
Step 10.  At minute 25, take the cornbread out of the oven and sprinkle remaining ¼ cup cheddar cheese on top.  Rotate the pan by 180 degrees and put it back in the oven.
Step 11.  Allow the cornbread to cool in the pan for 2 hours until cooled.  Lift the cornbread out of the pan with the parchment paper and cut into 12 pieces.    
Nutrition
Serving Size:

1 slice

Calories:

272

Fat:

25

Carbohydrates:

7

Fiber:

4

Protein:

8
Keywords: Low Carb Cornbread, Keto Cornbread, Gluten Free Cornbread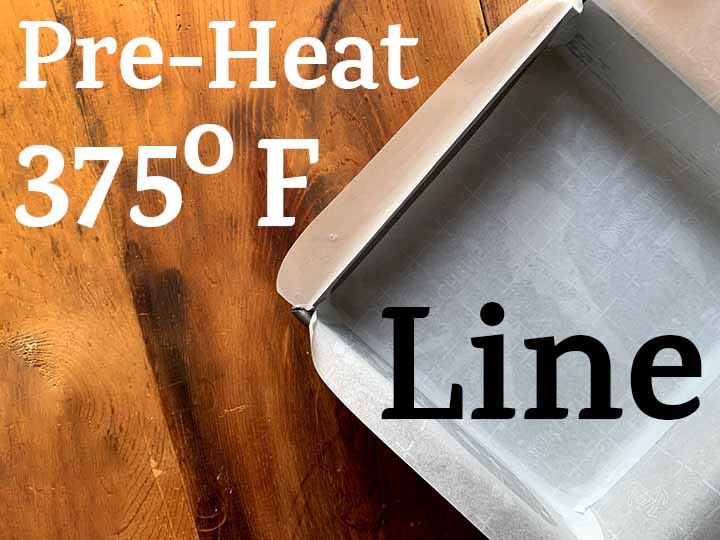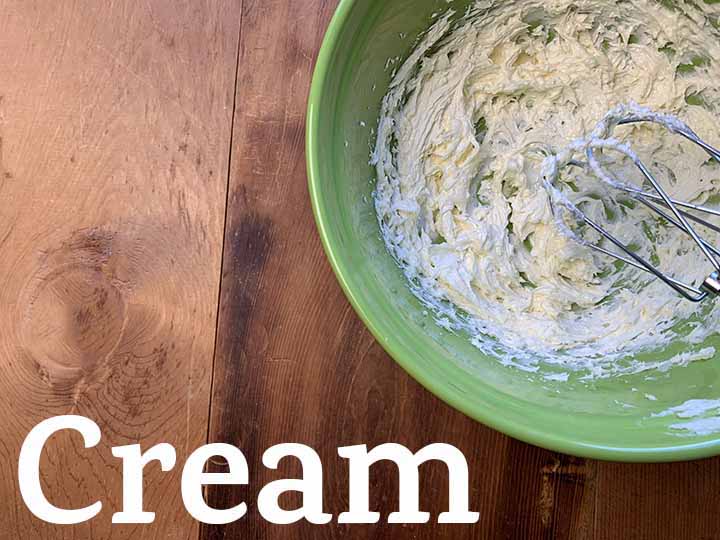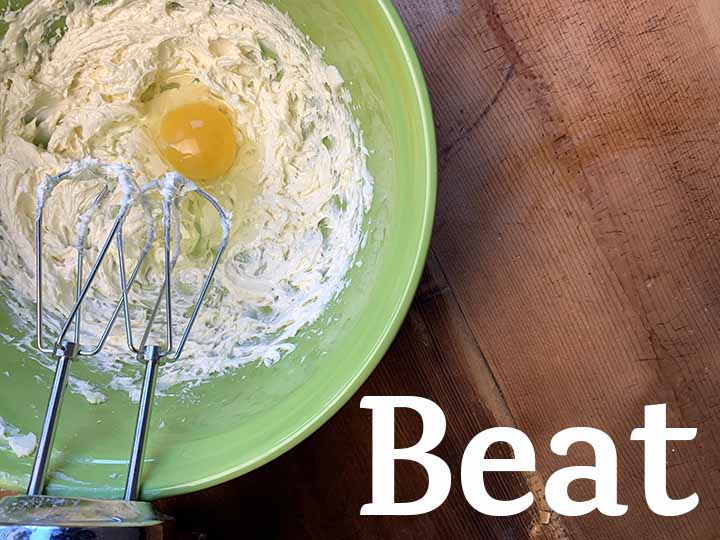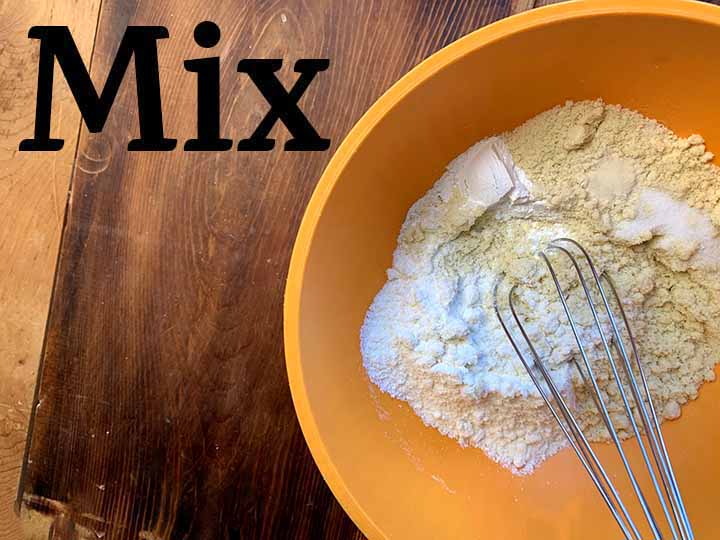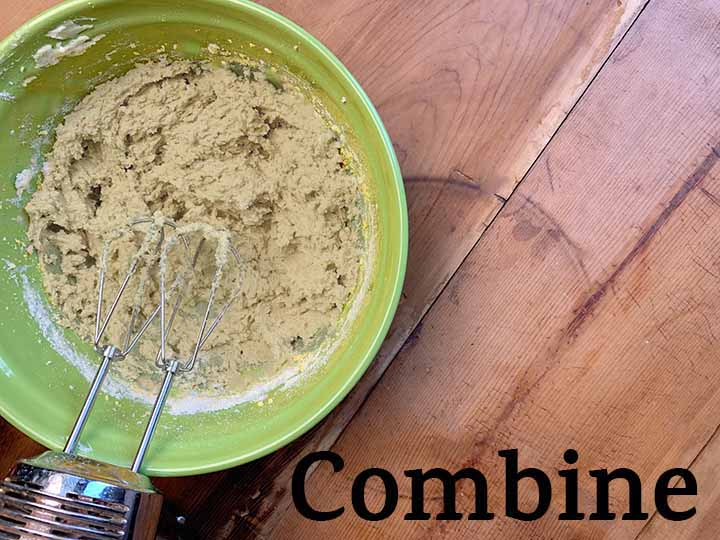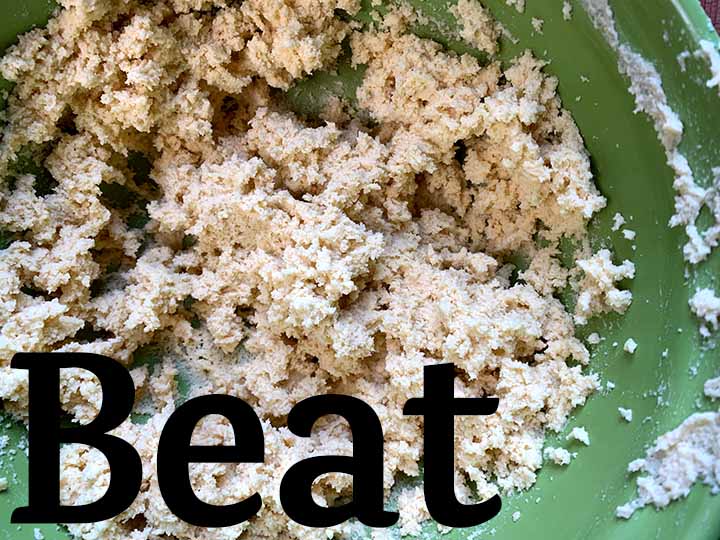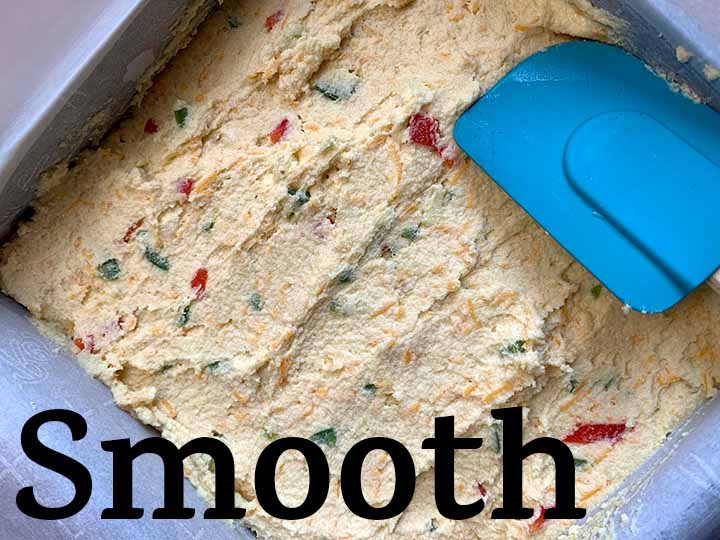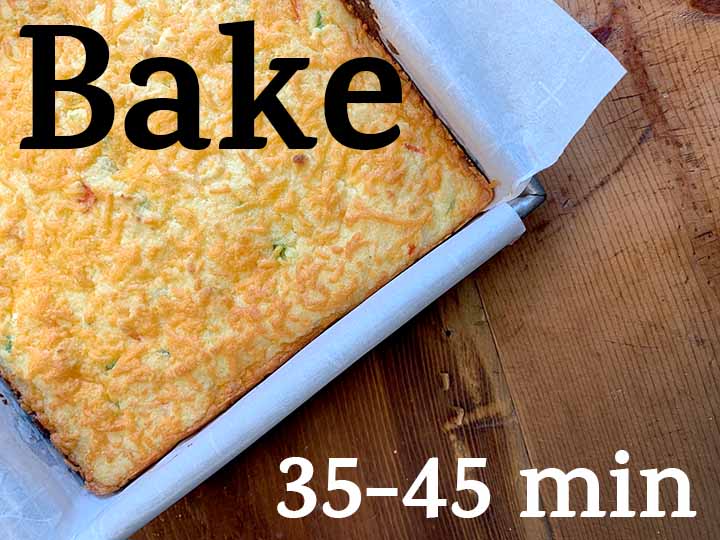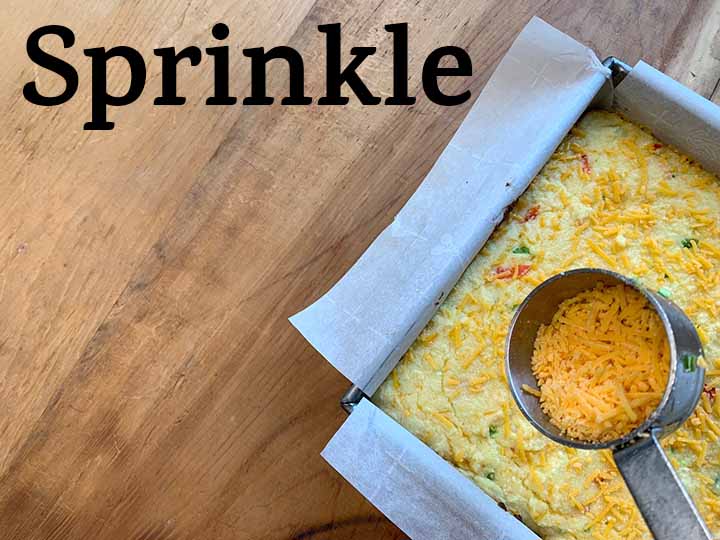 If you liked this low carb bread recipe, then you might like my recipes for Keto Banana Bread, Farmer's Yeast Bread, or Cheesy Beer Bread.