I can't write about caramels without giving a shout out to Werther's Originals.  (commercial below)
My grandmother never went anywhere without a couple in her purse.
I remember her handing them out during the most boring parts of church.  (And there were a lot of boring parts in church.) Now that I've foresworn sugar, I was relieved to find a sugar-free recipe for caramel candy.  This is the soft melt-in-your-mouth kind of caramel, not the hard kind.  I'd put them on the fudgey end of the caramel candy spectrum.
All you need is butter, cream and a little sweetener and you too can make this grandmotherly confection.
First, you melt the butter over medium-low heat and cook it until it browns.  Add your sweetener and cream and cook until it thickens and becomes gooey.  Transfer the mixture to a bowl and whisk until it cools a bit.  Then pour it into candy molds and chill for a few hours until they harden.
And that's all it takes to make this classic treat, heralded by grandparents everywhere.
Print
Low Carb Keto Caramels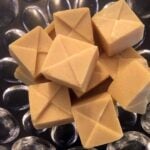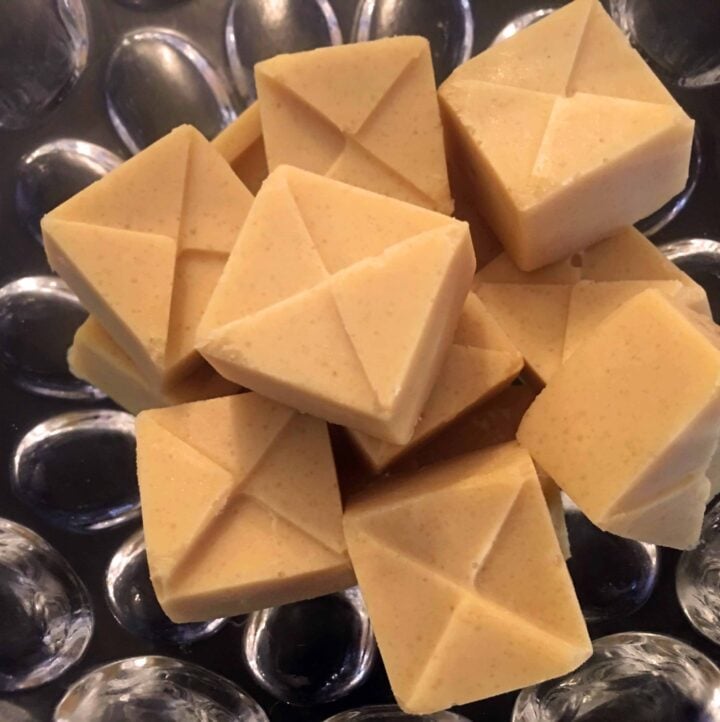 These low carb soft caramel candies are a simple grandmotherly treat that you can make yourself at home. And each caramel has less than 1g net carbs.
Author:
Prep Time:

5

Cook Time:

15

Total Time:

20 minutes

Yield:

10 servings

Category:

Dessert

Cuisine:

American
Ingredients
1 cup butter
1 cup heavy whipping cream
6 tablespoons Powdered Swerve or equivalent sweetener*
Instructions
1.  Melt the butter in a small non-stick saucepan over medium low heat and let it cook until it is a light brown color.
2.  Add the cream and sweetener to the butter and continue to whisk until it begins to feel sticky and the sauce has thickened, about 2 minutes.
3.  Remove the pan from the heat and continue to stir until it has cooled slightly. (This will keep it from separating.)
4.  Pour into candy molds and refrigerate for 3-4 hours to harden.
Notes
* You can turn normal sweetener into powder by blending it in a blender or coffee grinder.
Nutrition
Calories:

242

Fat:

44

Carbohydrates:

0

Fiber:

0

Protein:

0
Keywords: Low Carb Caramels, Keto Caramels, Sugar-Free Caramels
You'll need these specialty items:
If you liked this low carb candy recipe, then you might like my recipes for Cherry Covered Chocolates, Thin Dinner Mints or Chocolate Coconut Candies.
6