This Keto flan, also known as crème caramel, is a lovely low carb dessert with only 4g net carbs per serving. It's easy to make and tasty to eat.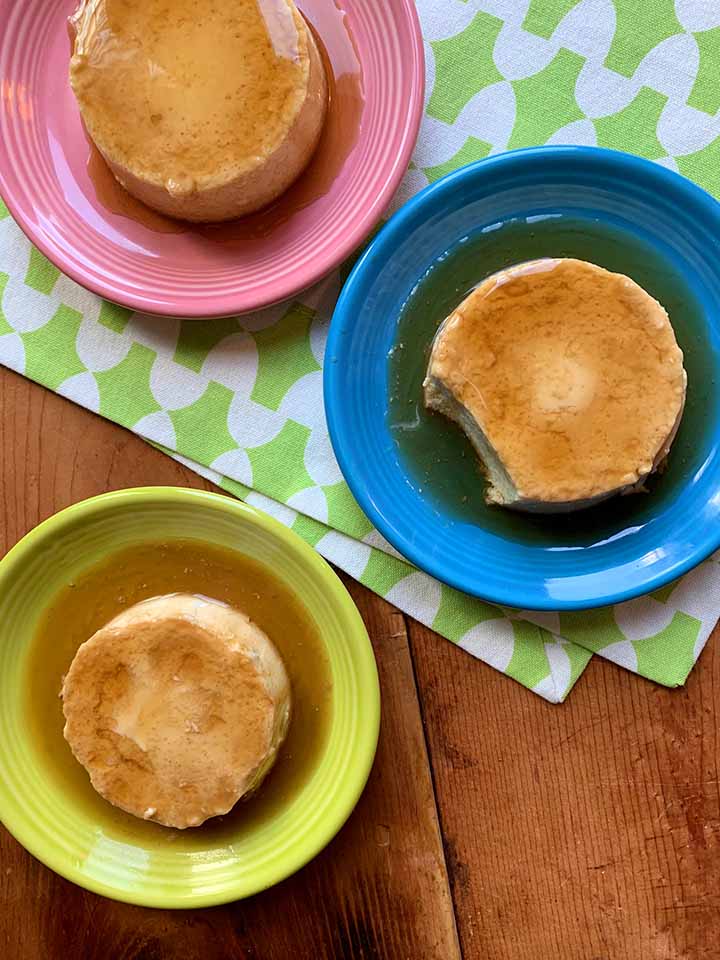 Good morning cheeseheads.
Today I'm going to show you how to make Keto flan, a ridiculously delicious Latin American dessert. It's a rich, sweet custard topped by an even sweeter caramel sauce.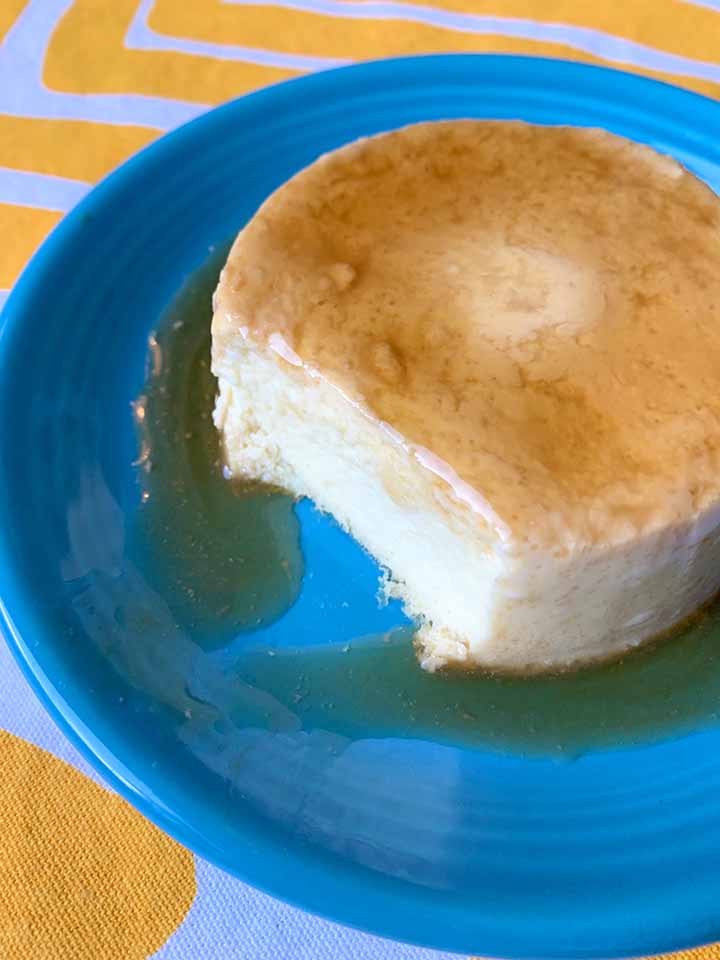 And even though it looks like it is made in Fancy Town, Keto flan is actually very easy to make.
All you'll need is heavy whipping cream, eggs, Swerve, vanilla, salt and sugar-free pancake syrup.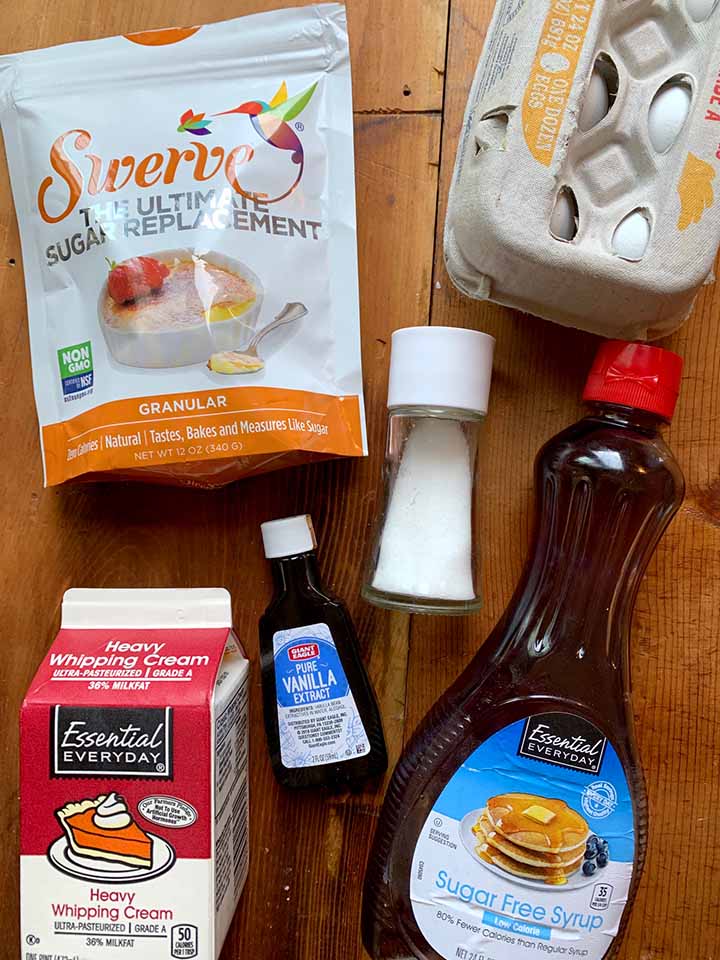 And, this is optional, but a little blackstrap molasses goes a long way towards making a very convincing low carb caramel sauce.
Now, I know that molasses is a controversial topic in Keto circles. While yes, it is a byproduct of sugar, it's actually considered a low glycemic sugar with a high amount of nutritional value. And, somewhat ironically, molasses contains high amounts of chromium, which is thought to increase glucose tolerance levels.
You can find out more about using molasses on the Keto diet from Perfect Keto.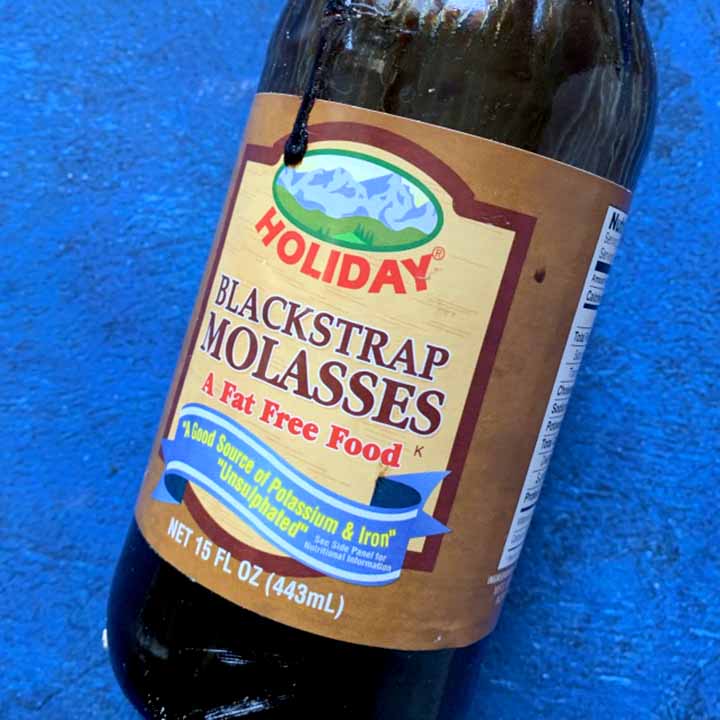 I use the molasses in this recipe as part of a very simple Keto caramel sauce.
In regular high-carb flan, you make the caramel sauce by cooking table sugar until it caramelizes. But this Keto caramel sauce is even easier. All you need to do is mix together a tiny bit of molasses and sugar-free pancake syrup. I'm talking about the kind of sugar-free syrup that you can find in the syrup aisle of any super market. No fancy shmancy low carb specialty syrup needed.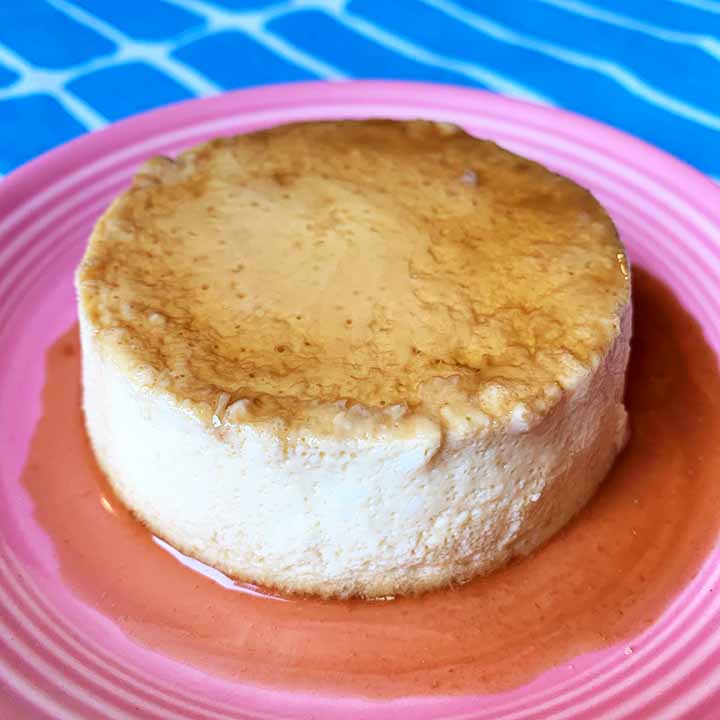 To make Keto flan, you'll need three 6oz ramekins or small bowls and a baking dish that this big enough to hold them.
This is because you are going to bake the custards in a bain-marie, more commonly known as a water bath. Custards like flan need a moist indirect heat so that the milk and eggs don't curdle.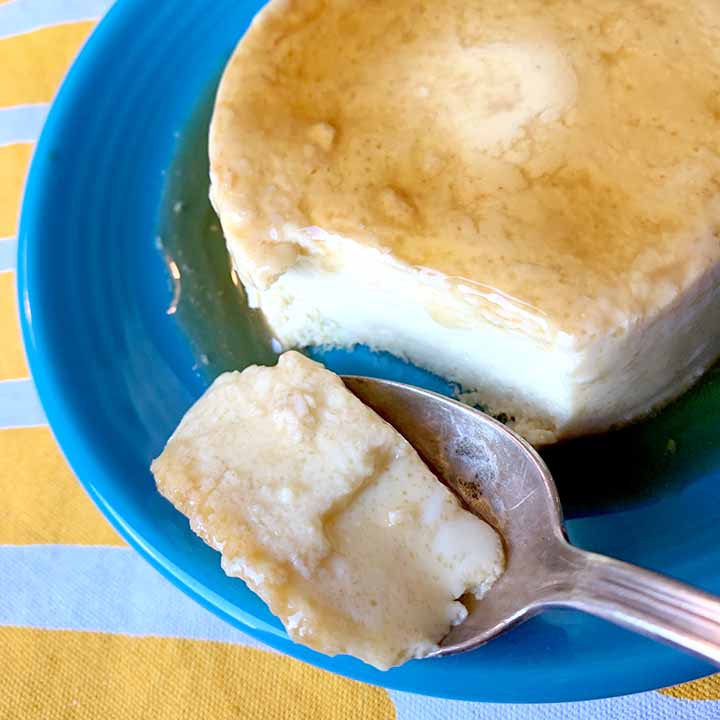 I know that bain-marie also sounds a bit fancy pants, but is actually quite simple to make.
You just put the ramekins in the baking dish and add an inch of water all around them. Then remove the ramekins and put the dish of water in the oven to pre-heat. Fill the ramekins with custard and put them back in the water filled baking dish to bake.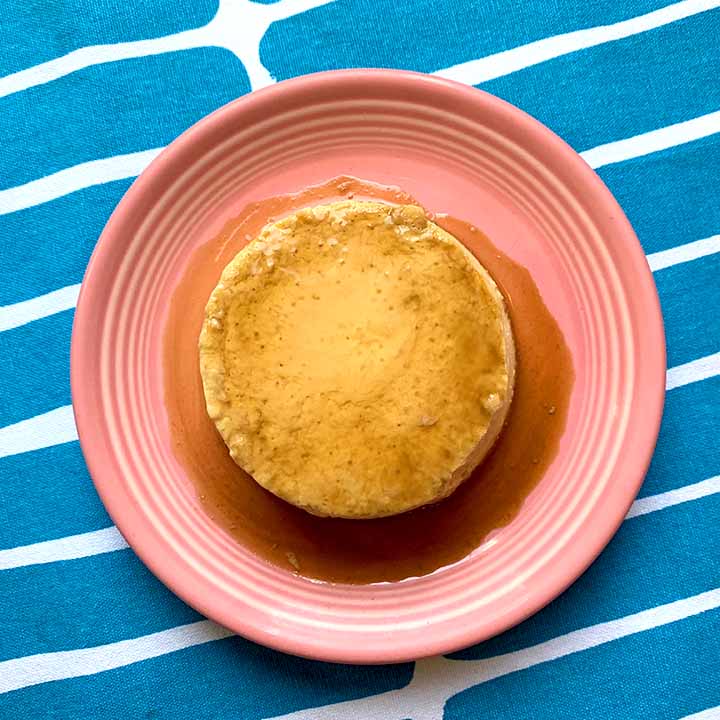 You'll bake the custards until the tops are firm but the center is still jiggly.
A Jello-like jiggle is required. If the custard is completely firm then it is likely overcooked. It'll still be good, but it might taste a bit eggier than it would otherwise.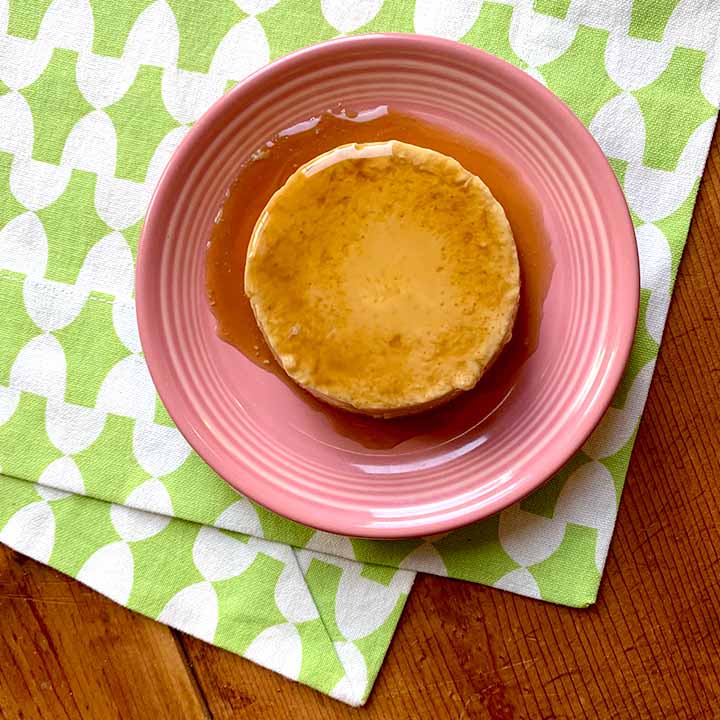 Ok, that's everything I know about Keto flan.
I think you'll find that this low carb custard is easy to make and tasty to eat. It's got just 4g net carbs so it won't wreck your diet. And you know the best part?
You won't need to travel to Fancyville to make it.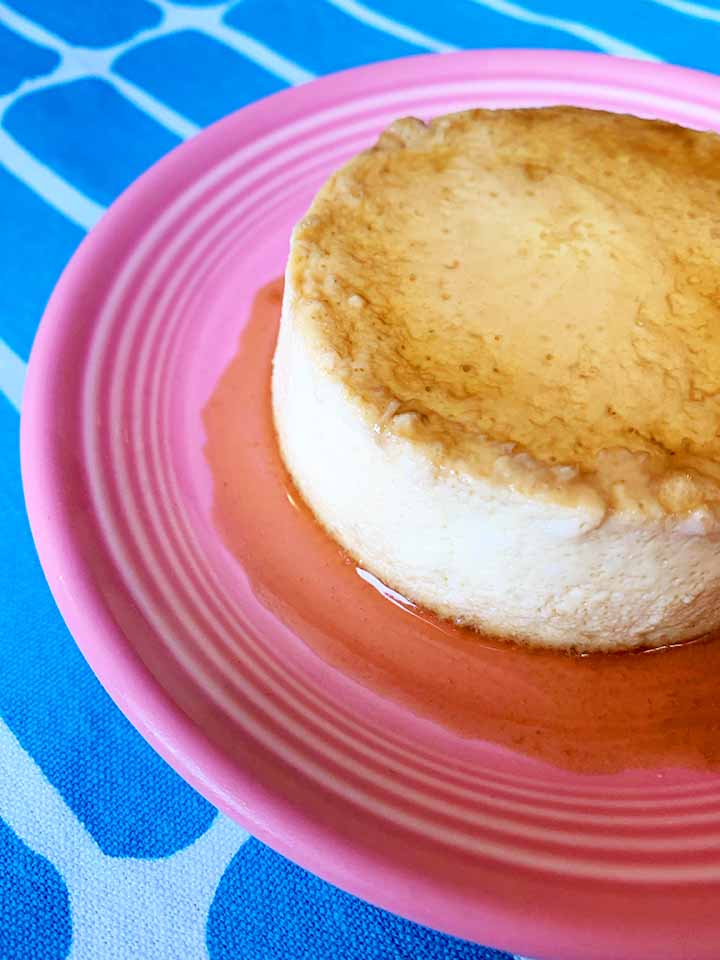 Processing…
Success! You're on the list.
Whoops! There was an error and we couldn't process your subscription. Please reload the page and try again.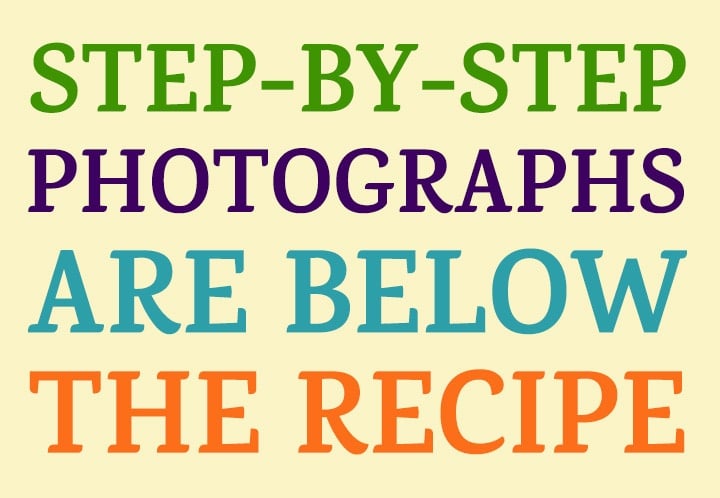 Print
Keto Flan

This Keto flan, also known as crème caramel, is a lovely low carb dessert with only 4g net carbs per serving.  
Author: Resolution Eats
Prep Time:

10

Cook Time:

45

Total Time:

55 minutes

Yield:

3

servings

1

x
Category:

Dessert

Method:

Baked

Cuisine:

Latin American
Scale
Ingredients
1/4 cup

 sugar-free pancake syrup

1/4 teaspoon

 blackstrap molasses, optional

1 cup

 heavy whipping cream

3 tablespoon

s Swerve or equivalent granulated sweetener

1 teaspoon

 vanilla

2

 large eggs

1

 large egg yolk

1/8 teaspoon

 salt
Instructions
1.  Preheat the oven to 350 degrees F and find three 6oz ramekins and a baking dish to fit them in.
2.  Put the ramekins in the baking dish and add an inch of water all around them.  Remove the ramekins and put the water filled baking dish into the oven to pre-heat.
3.  Mix together the pancake syrup and molasses to make the caramel sauce.
4. Spoon the sauce equally between the 3 ramekins.
5.  In a medium sized bowl, mix cream, sweetener, salt and vanilla.  Mix until the sweetener is dissolved.
6.  In a separate small sized bowl, whisk together the eggs and egg yolk.
7.  Slowly whisk the eggs into the cream mixture, stirring until the egg and cream are smooth and combined.
8.  Gently spoon the cream mixture into the 3 ramekins on top of the syrup.  Some of the syrup will be displaced to the outer edges of the cream, but that's ok.  Place the ramekins into the hot water filled baking dish.
9.  Bake for 35-45 minutes, until the flan is set. It should have a firm top but still be jiggly in the middle.
10.  Allow to cool in the pan for 10 minutes.
11.  Then remove the ramekins from the water bath and put them in the refrigerator to chill for at least 2 hours.
12.  When ready to serve, take a knife and gently cut around the edges of the ramekin.
13.  Put a plate on top of the ramekins and then invert it. 
14.  Jiggle it lightly until the flan releases onto the plate.  Serve cold.
Nutrition
Serving Size:

1 ramekin

Calories:

367

Fat:

34

Carbohydrates:

4

Fiber:

0

Protein:

7
Keywords: Keto Flan, Low Carb Flan, Keto Creme Caramel, Low Carb Creme Caramel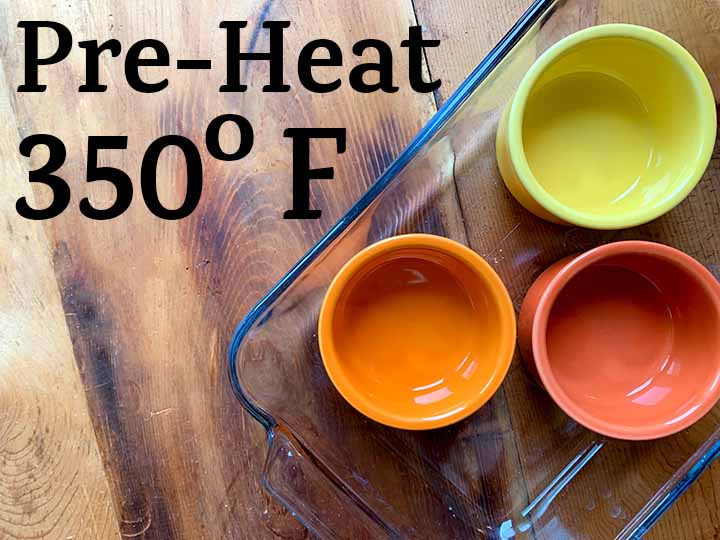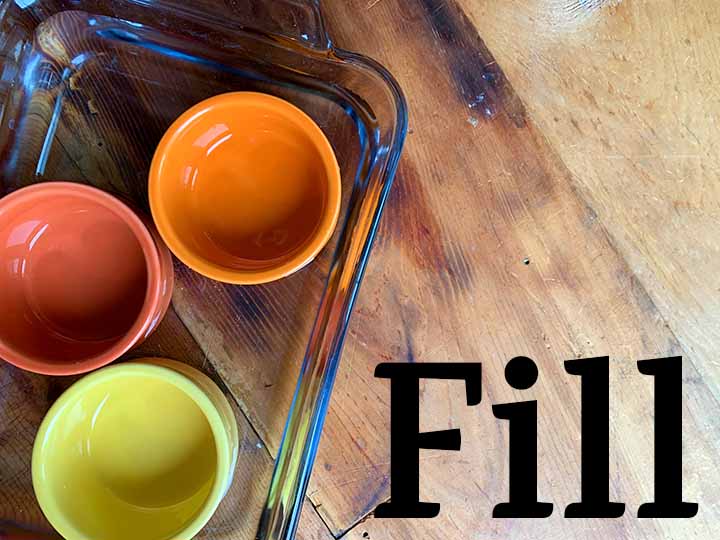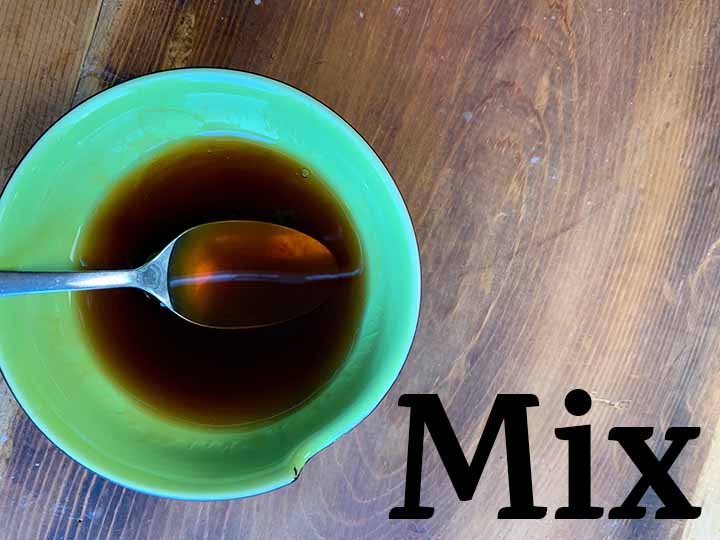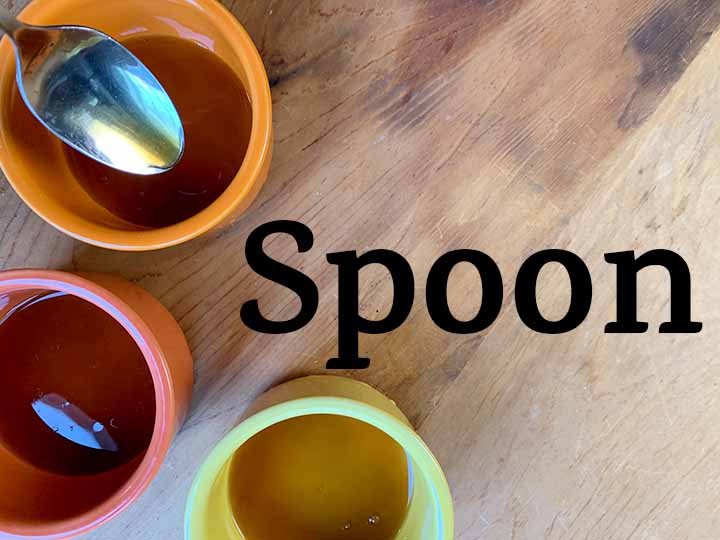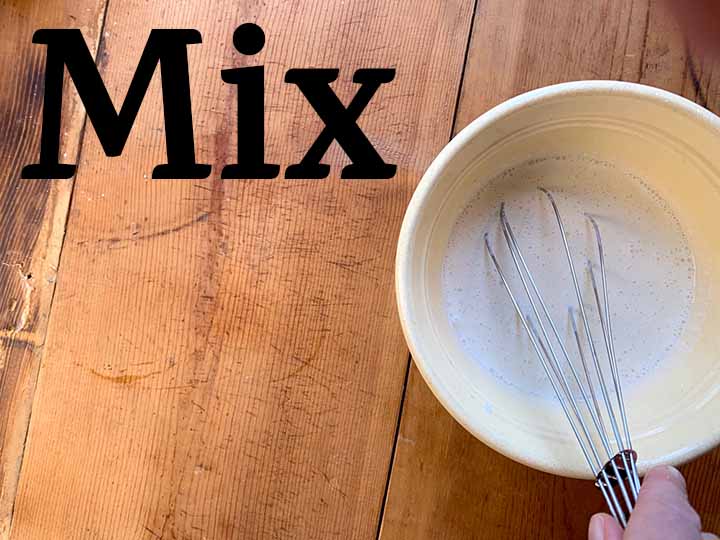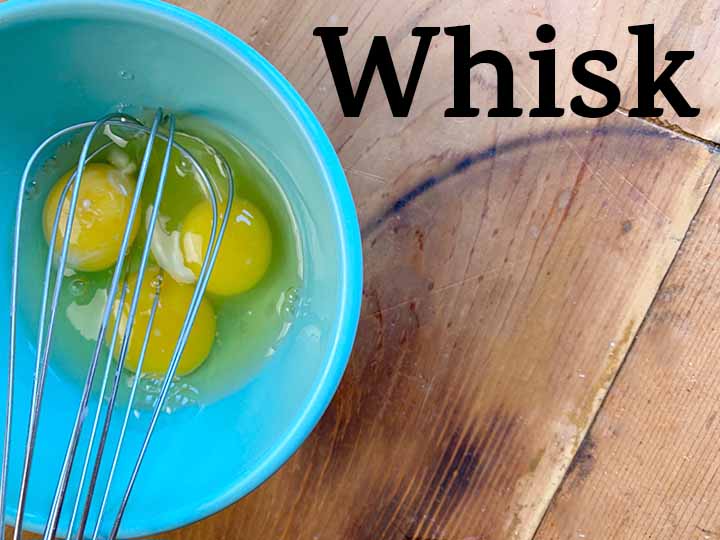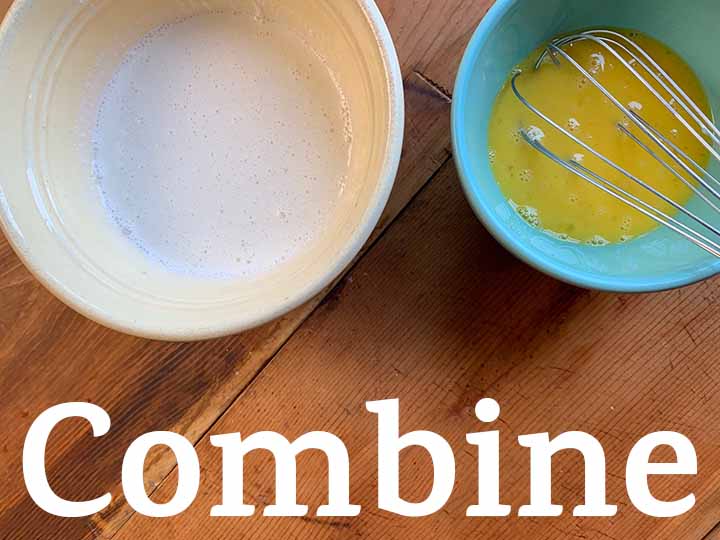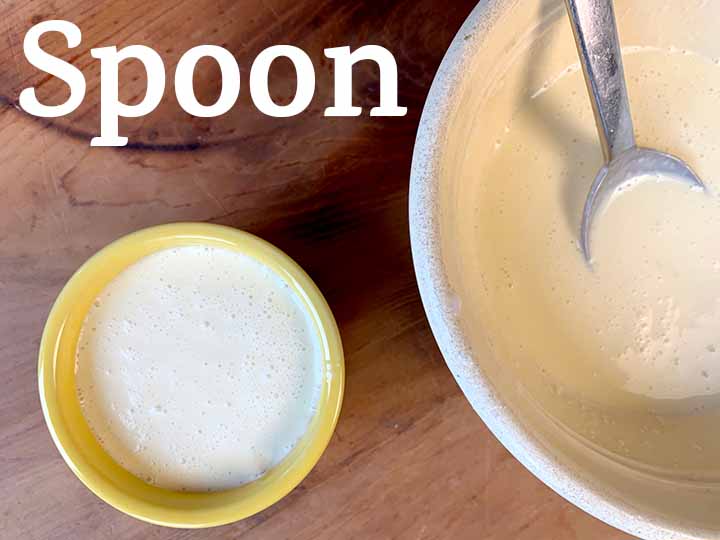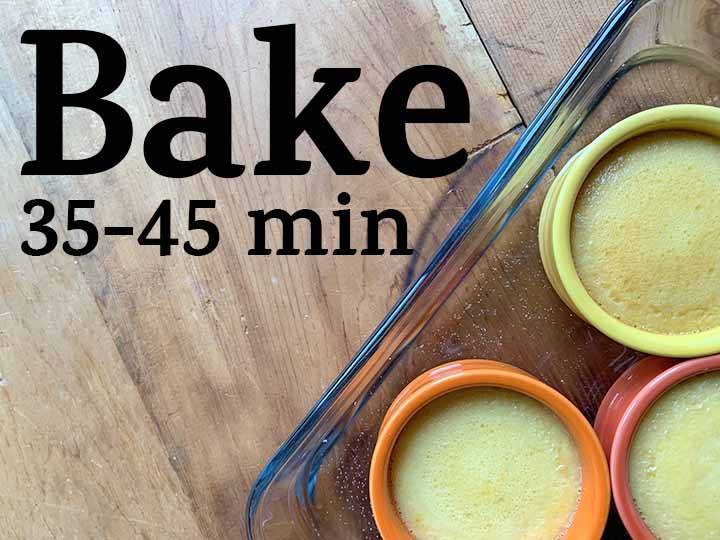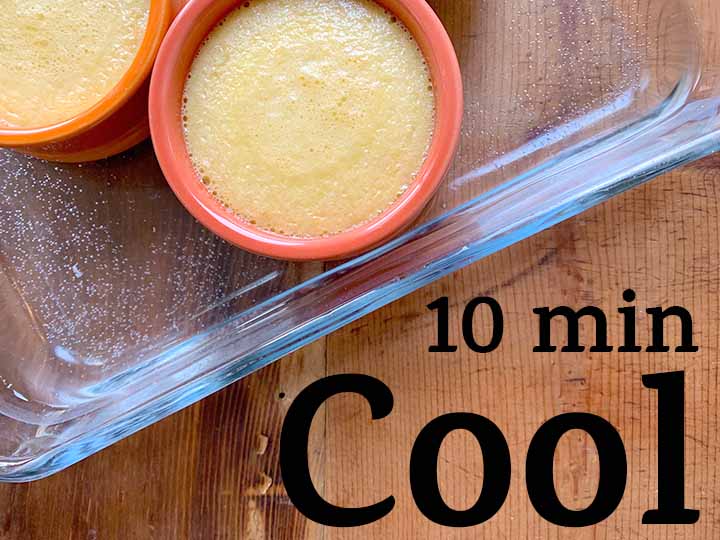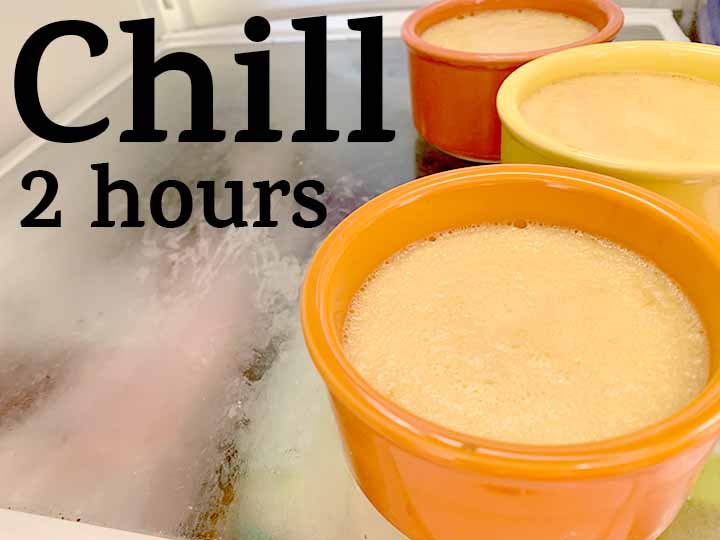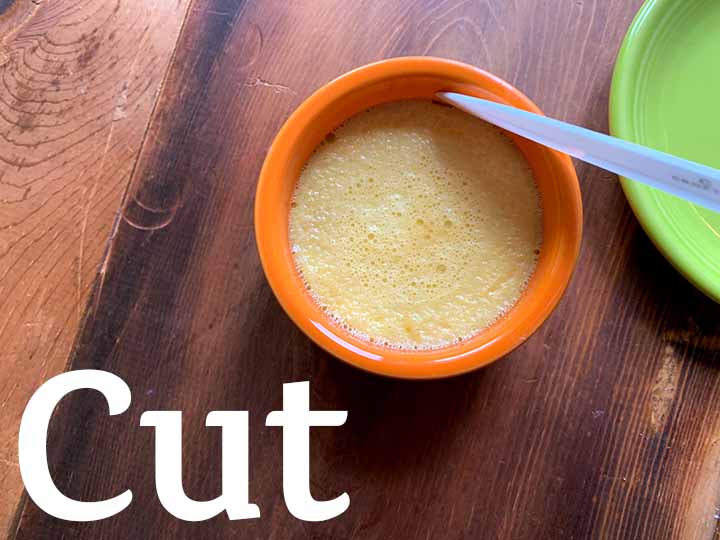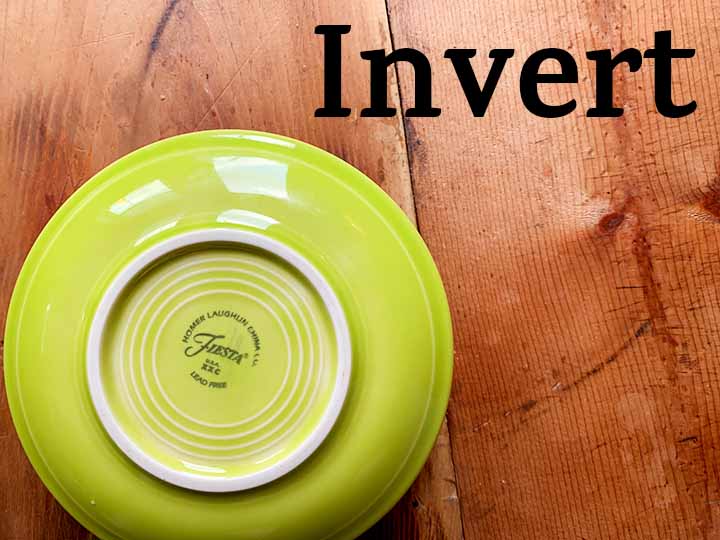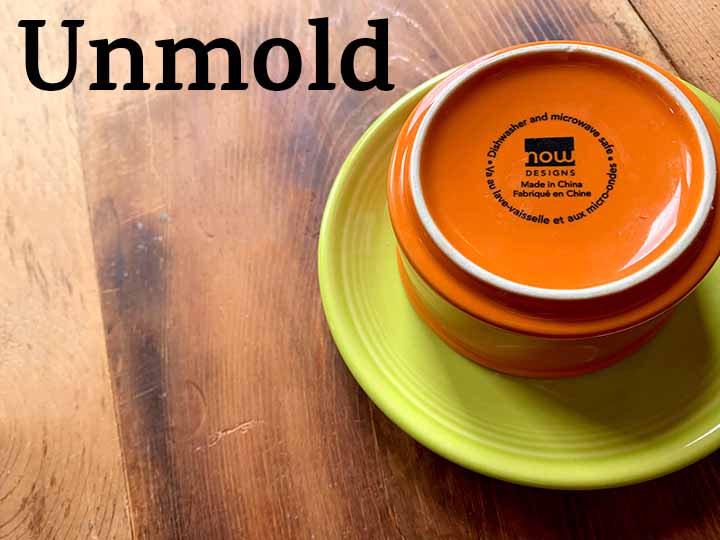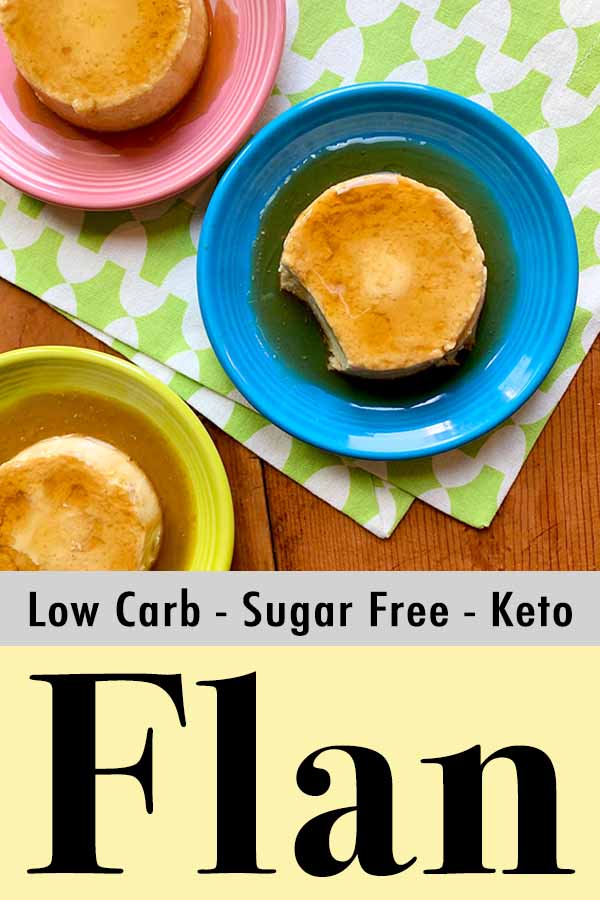 67