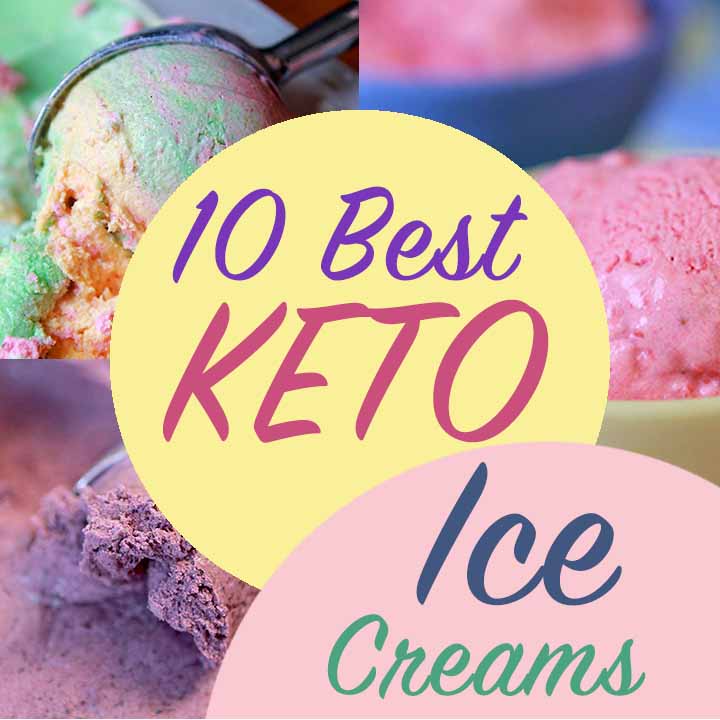 Ok friends, who's ready for some KETO ICE CREAM?!
Well you have come to the right place.
Because today, instead of my usual recipe, I am bringing you ten. That's right, ten Keto ice cream recipes for the price of one. So grab your ice cream maker and let's get cracking.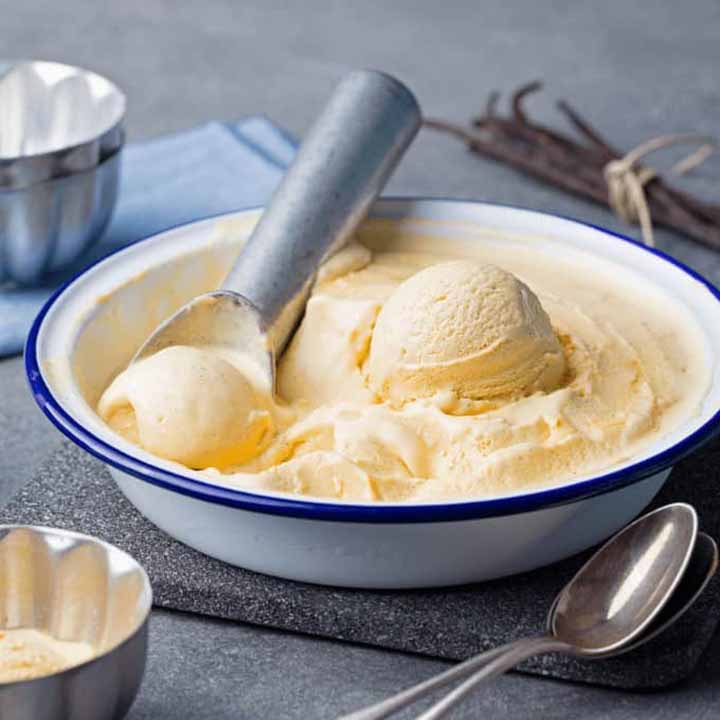 I thought I'd start us out slow with a classic vanilla ice cream. You don't need to cook the custard so you can whip up a batch of this Keto ice cream in about 30 minutes. And if you've got more add-ins, then all the better. It can be as simple or complex as you like.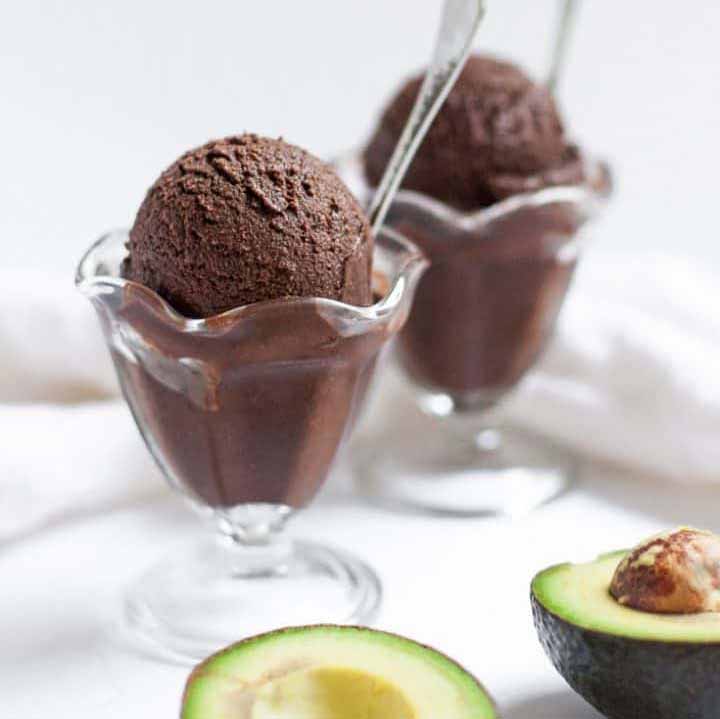 This chocolate avocado ice cream has a whole lot going for it. It's this great mixture of dark chocolate and coconut milk with avocado added for creaminess instead of dairy. So, as you might have guessed, it's vegan too. Win win.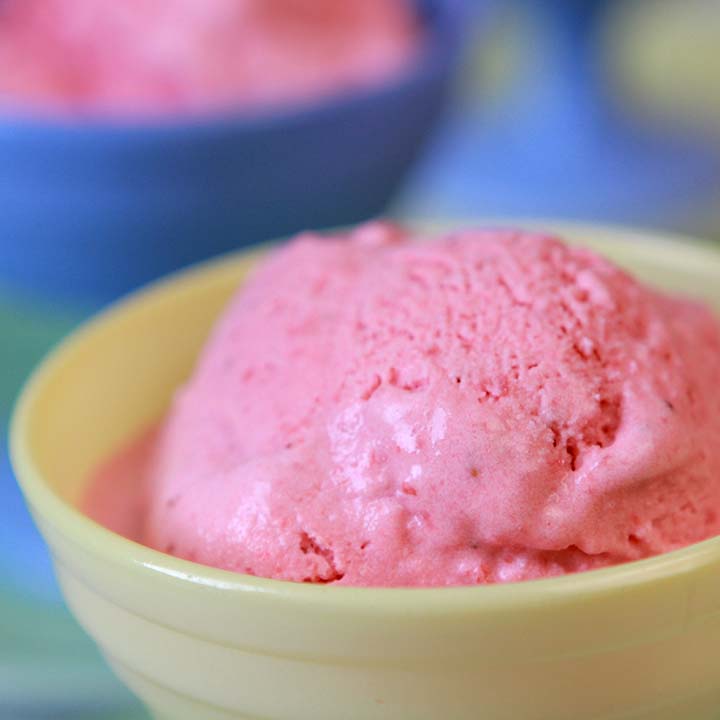 Ok, now I know that fro-yo is often seen as the poor man's ice cream, but take my word for it, this Keto strawberry frozen yogurt is not what you are imagining. It's made with Greek yogurt and heavy whipping cream, so it's just as rich and creamy as ice cream.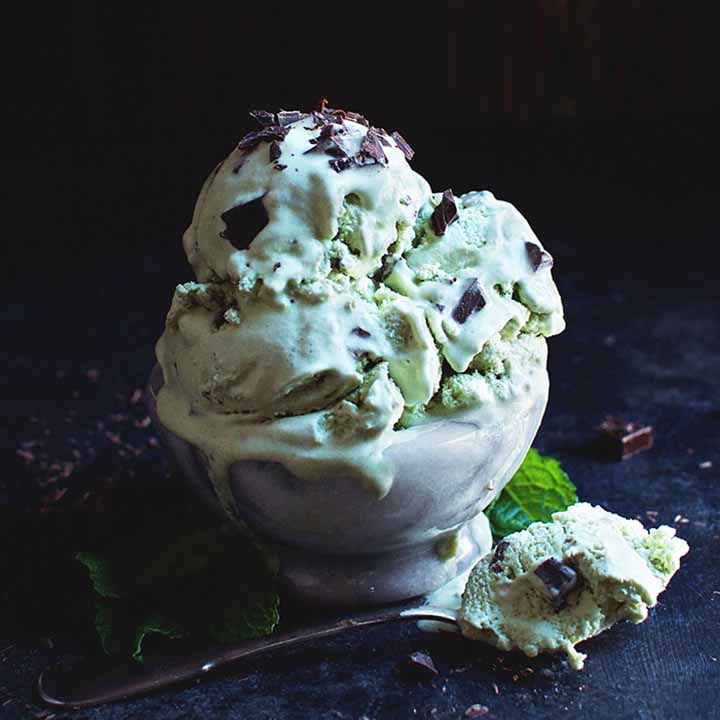 You can't look at this picture of creamy minty low carb goodness and not want to eat it. I'm sorry, you just can't.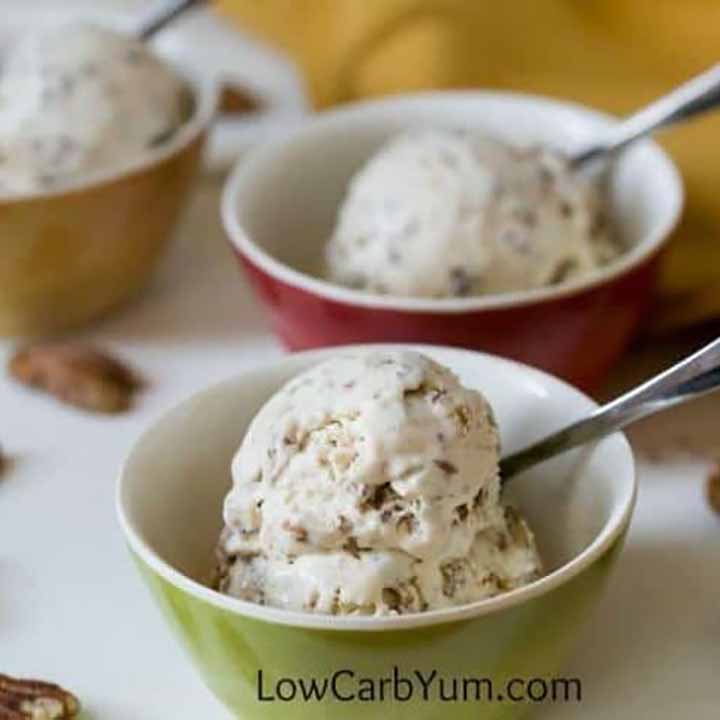 Here's another oldy but goody: classic butter pecan ice cream. For this sugar-free version, you roast the pecans in butter to get this great buttery flavor. It's super delicious.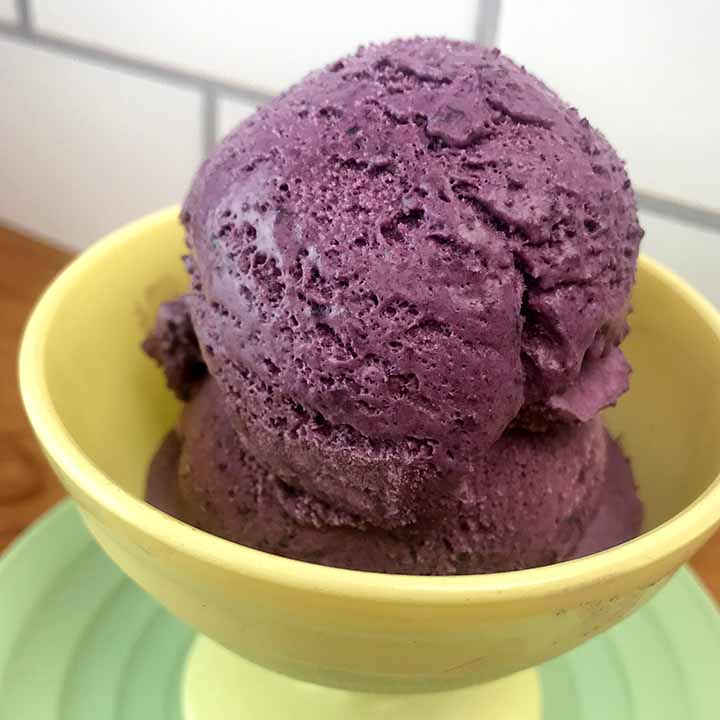 Is there anything better than a creamy fruit ice cream on a hot summer day? I sure can't think of anything. And luckily, you can eat blueberries on low carb and Keto diets. So this Keto blueberry ice cream is the perfect way to cool off.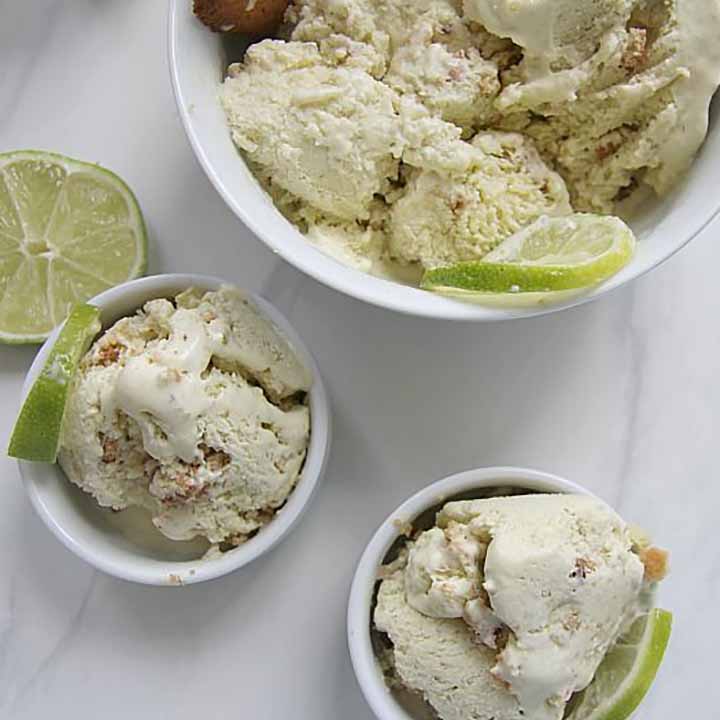 This low carb key lime pie ice cream is absolutely fabulous. It's got this creamy citrus base with sugar-free cookies mixed in in place of the crust. Super yummy, this one.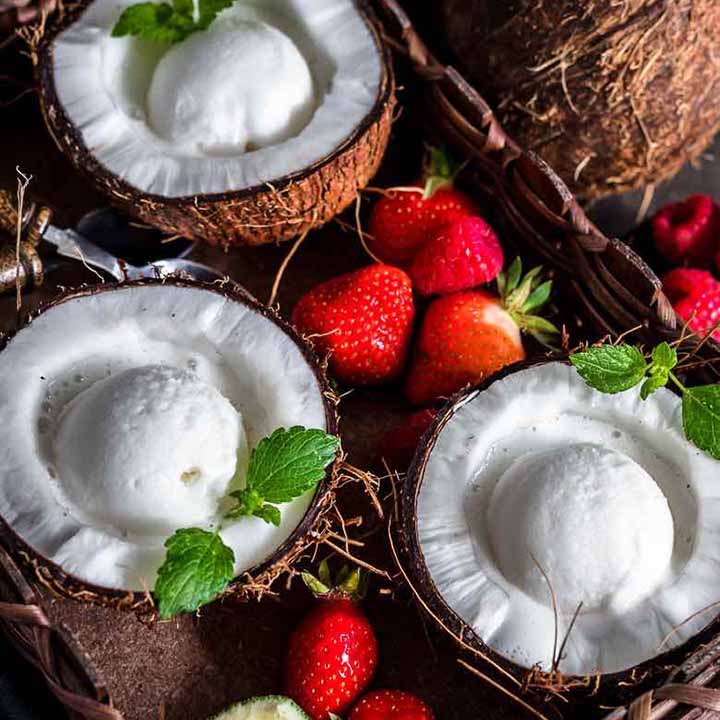 Here's an interesting one. It's a Keto coconut ice cream that uses homemade coconut milk. You could imagine that you were stranded on Gilligan's Island and the only thing you had to work with was coconuts.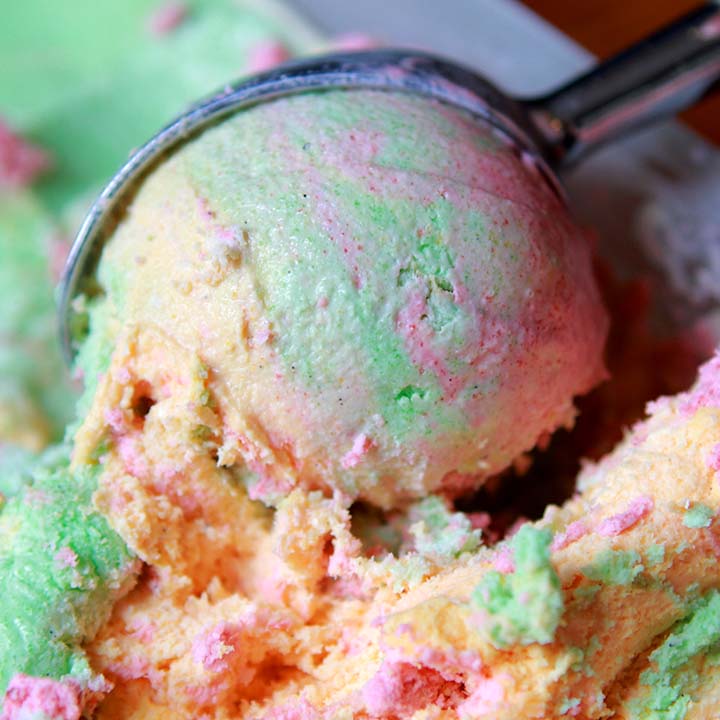 Did you know that you can make your own sugar-free sherbet at home? Yep, with just 4 ingredients you can have a creamy fruity feast.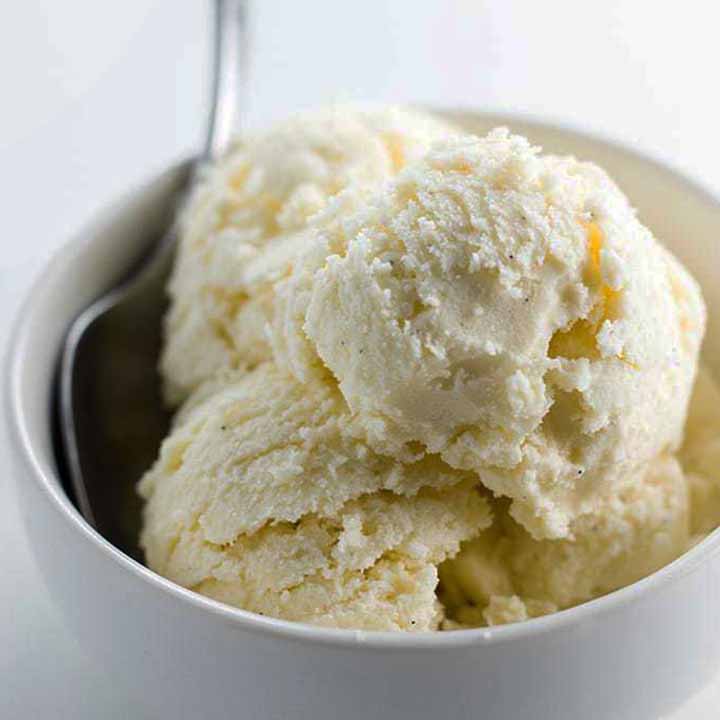 I thought I'd end this Keto recipe round-up just like I began it, with a classic vanilla ice cream base. This low carb ice cream recipe is different from the first one, in that you make your own condensed milk for it, just like regular ice cream. So, like all the Keto ice cream recipes on this list, no one will be able to tell the difference between these sugar-free ice creams and the "real thing".
But enough chitchat, now it's time to choose an ice cream recipe and hop to it!
Bye!