It might sound weird to sweeten pork rinds and eat them like kettle corn, but it tastes amazing. And each serving of this Keto Kettle Corn recipe has less than 1g net carbs.

Greetings popcorn enthusiasts!
Today I'm going to share a low carb recipe for that state fair favorite: Kettle Corn.
Kettle Corn, or the more cheekily spelled Kettle Korn, is a classic American sweet popcorn snack often sold at festivals, carnivals, and the like. It actually dates back to 18th century Europe, when farmers would cook corn in large cast iron kettles over an open fire. They added lard and sugar while the popcorn was cooking, which resulted in sweet popped corn snack. German and European immigrants brought this tasty treat to America in the mid to late 1700s, and the rest is history.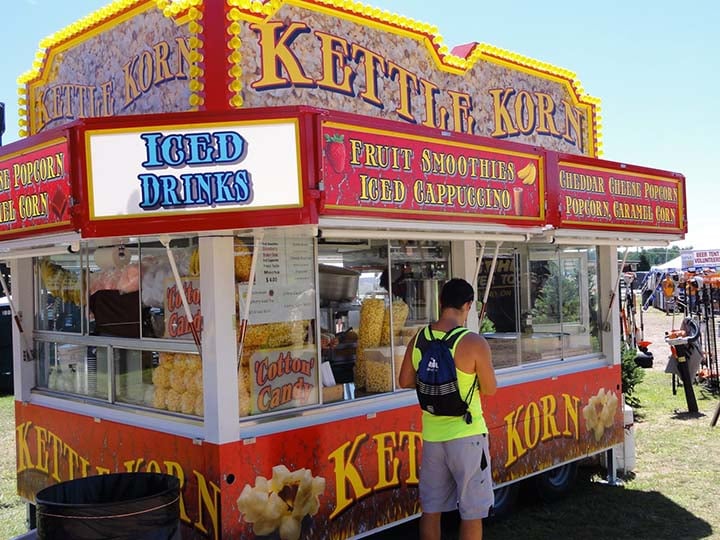 Is Kettle Corn Keto friendly?
With all that sugar and corn? Ha no, no it's not. But fear not low carb dieters, I have a Keto alternative to share with you today. It employs an unlikely ingredient: pork rinds.
Pork rinds? Seriously?
Hear me out! I've actually been making sweetened pork rind snacks for some time now. You may remember by recipes for Cinnamon Twists, Puppy Chow or Cinnamon Toast Crunch Cereal. Once you coat those babies in cinnamon and sweetener you'll never go back. They make excellent zero carb treats.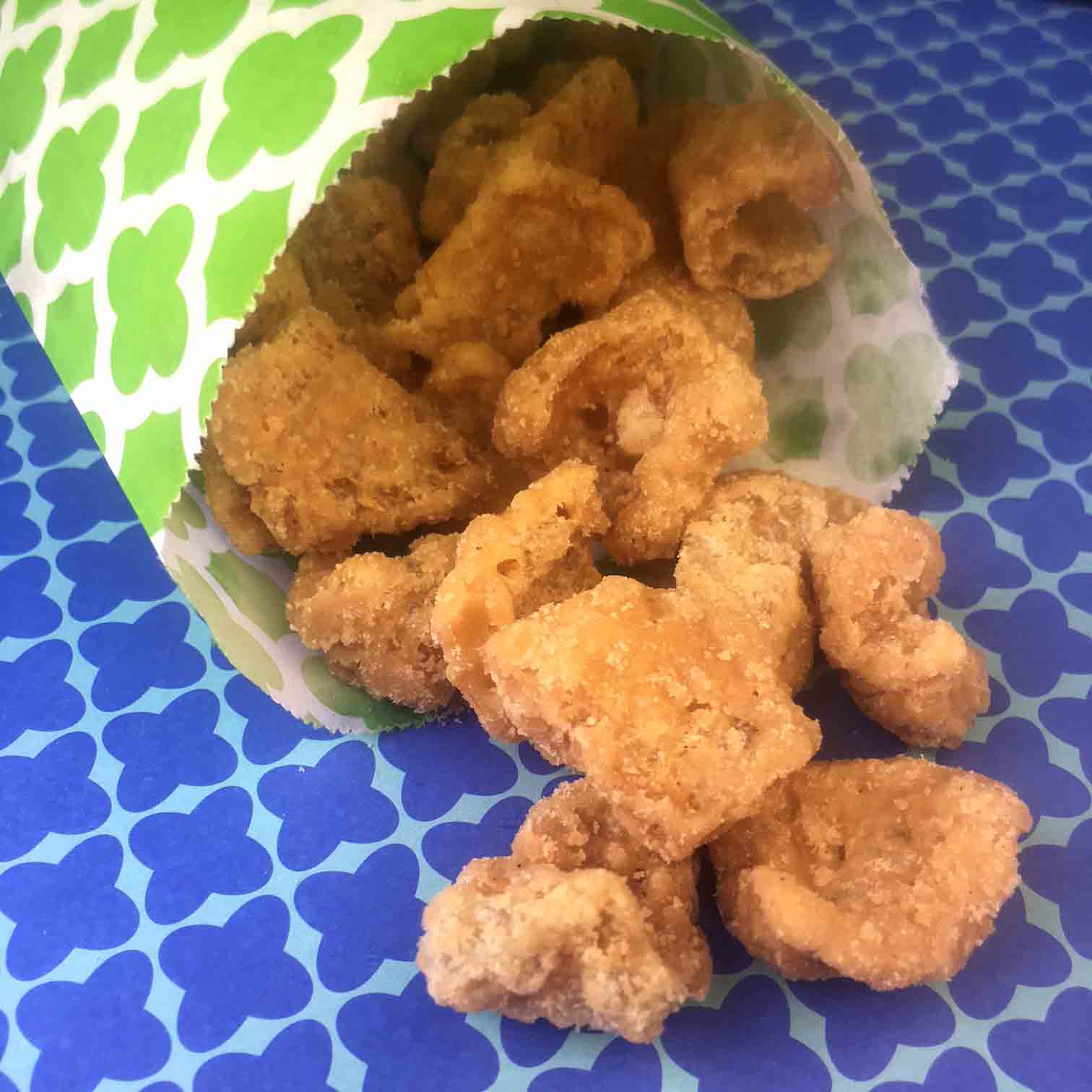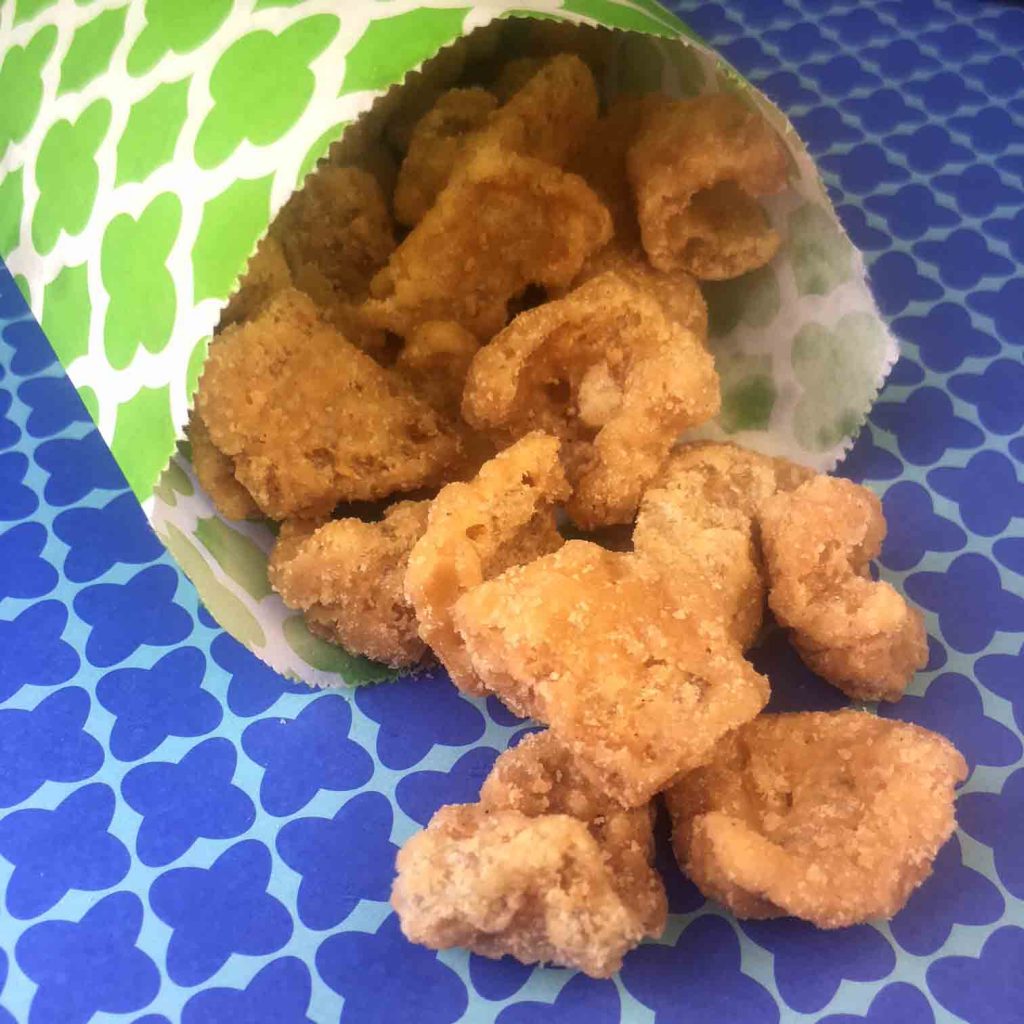 What are the Ingredients in this Sugar Free Kettle Corn?
To make this low carb snack, you'll need just 4 ingredients: butter, a powdered erythritol sweetener like Confectioner's Swerve, vanilla extract and a bag of pork rinds.
How do you make Keto Kettle Corn?
First you cut the pork rinds into bite size pieces. Then you cook up a low carb caramel sauce using the butter, vanilla and powdered erythritol sweetener. Mix the pork rinds together with the caramel coating and you are done.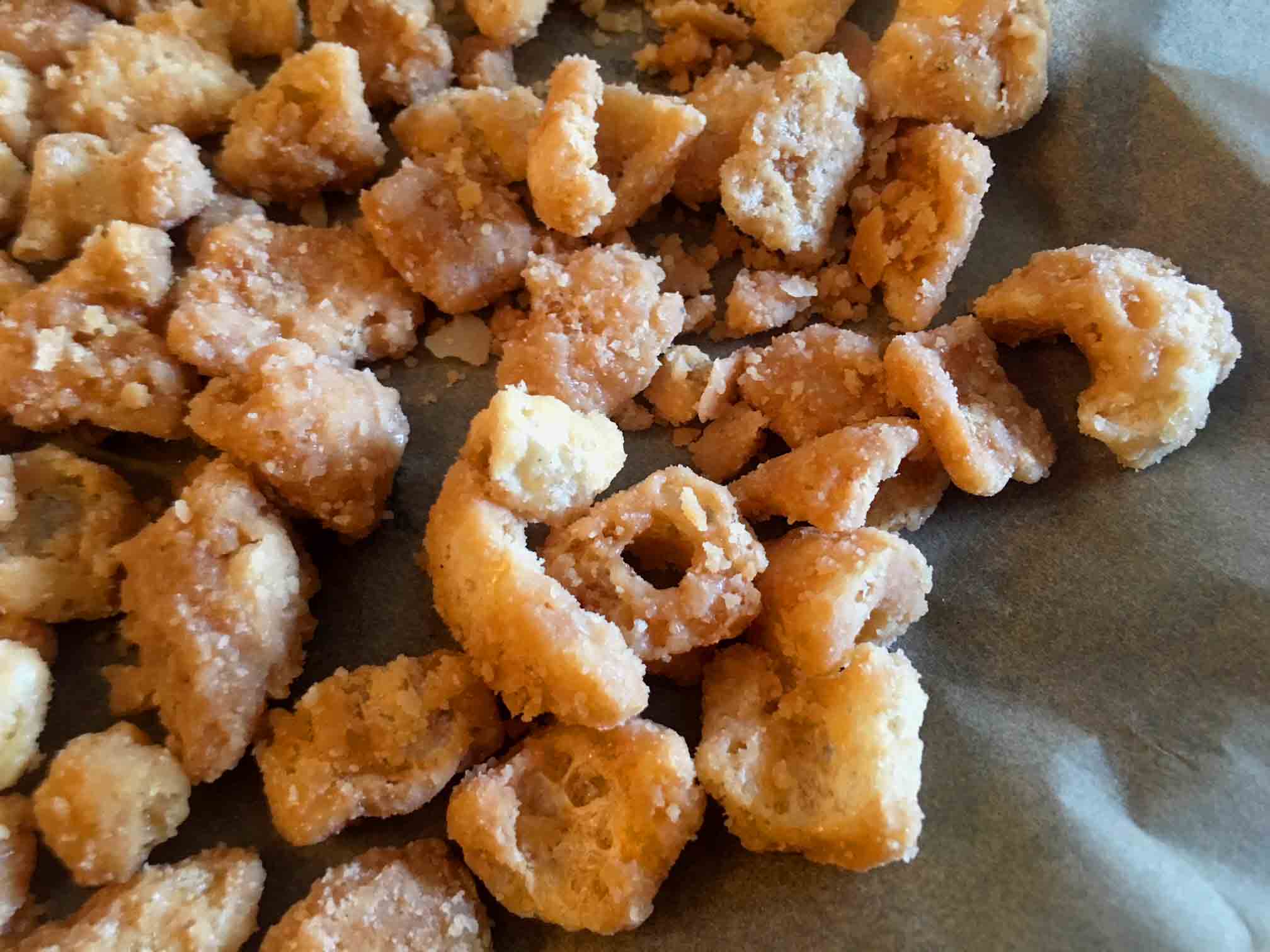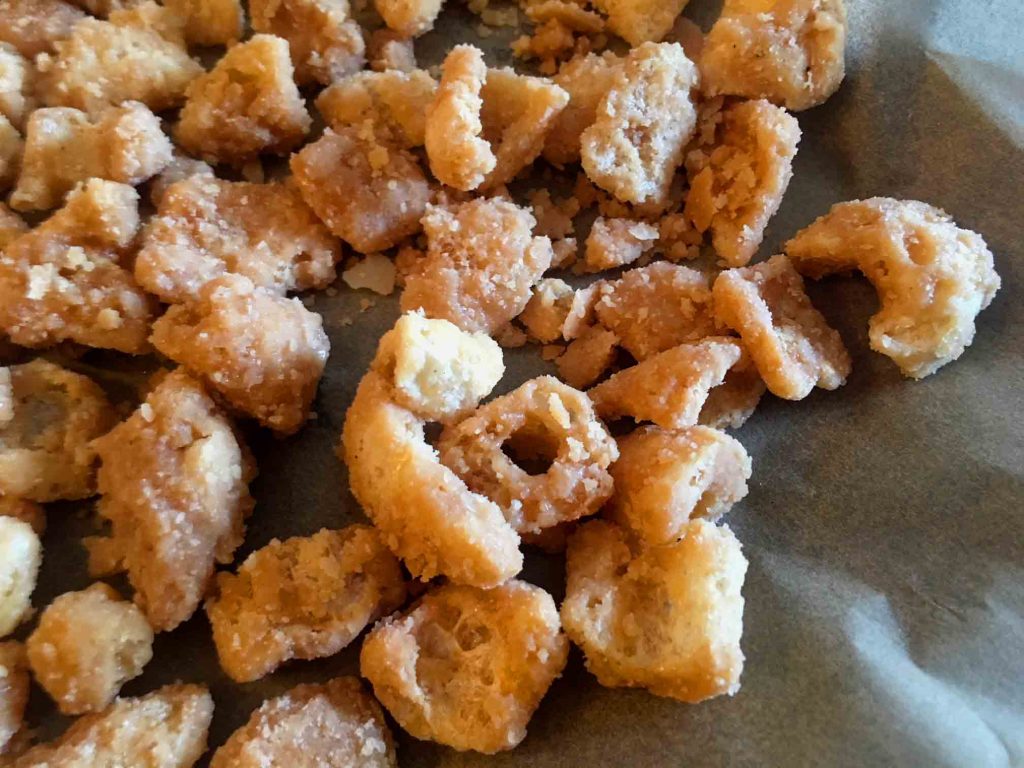 You'll have a crispy, crunchy, salty and sweet snack with less than 1g of carbohydrate per serving.
Alliteratively known as Keto Kettle Korn.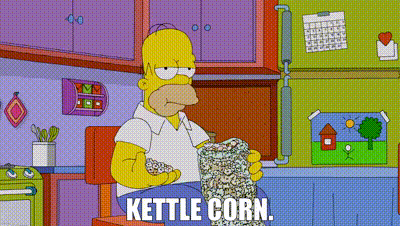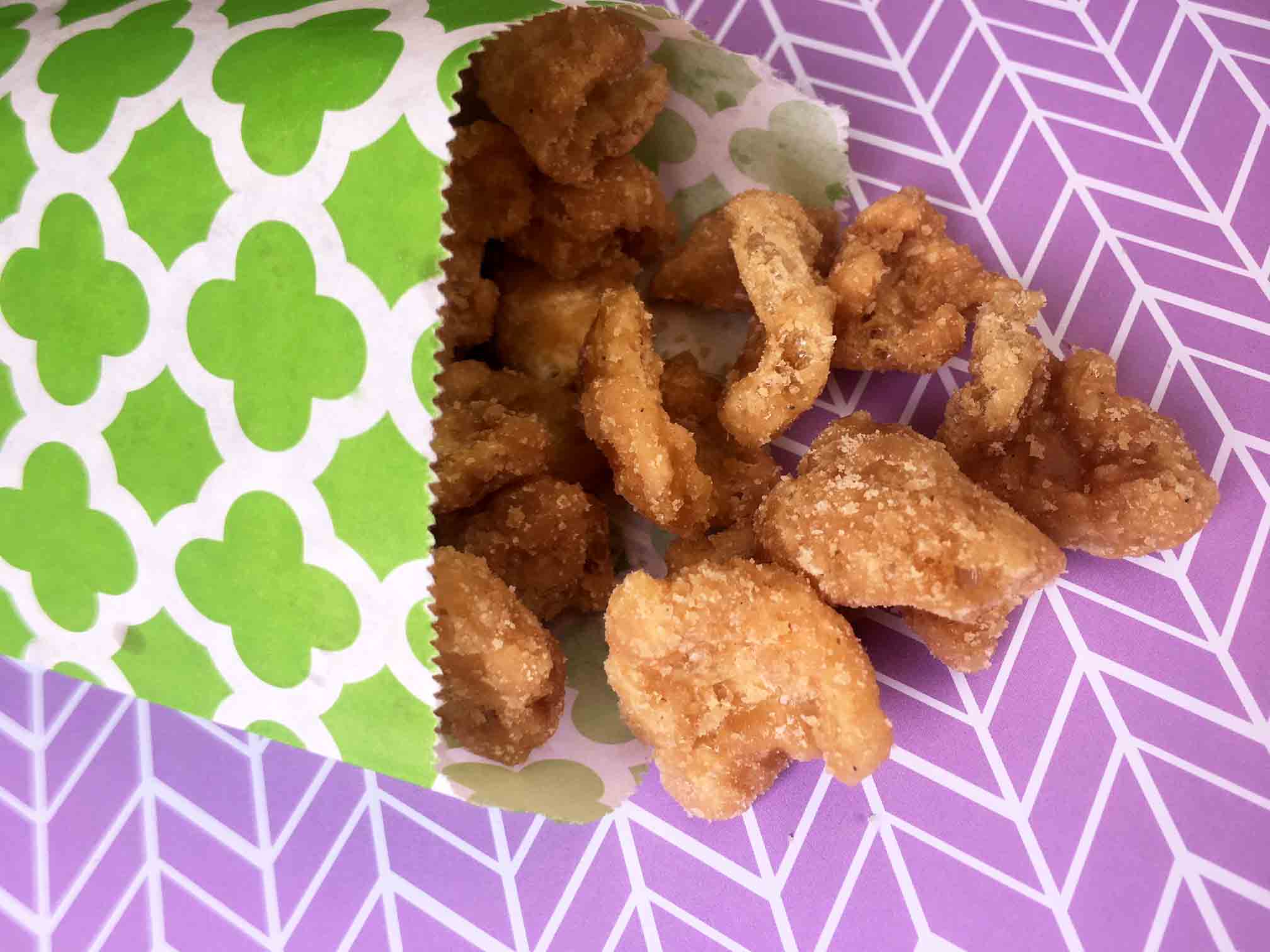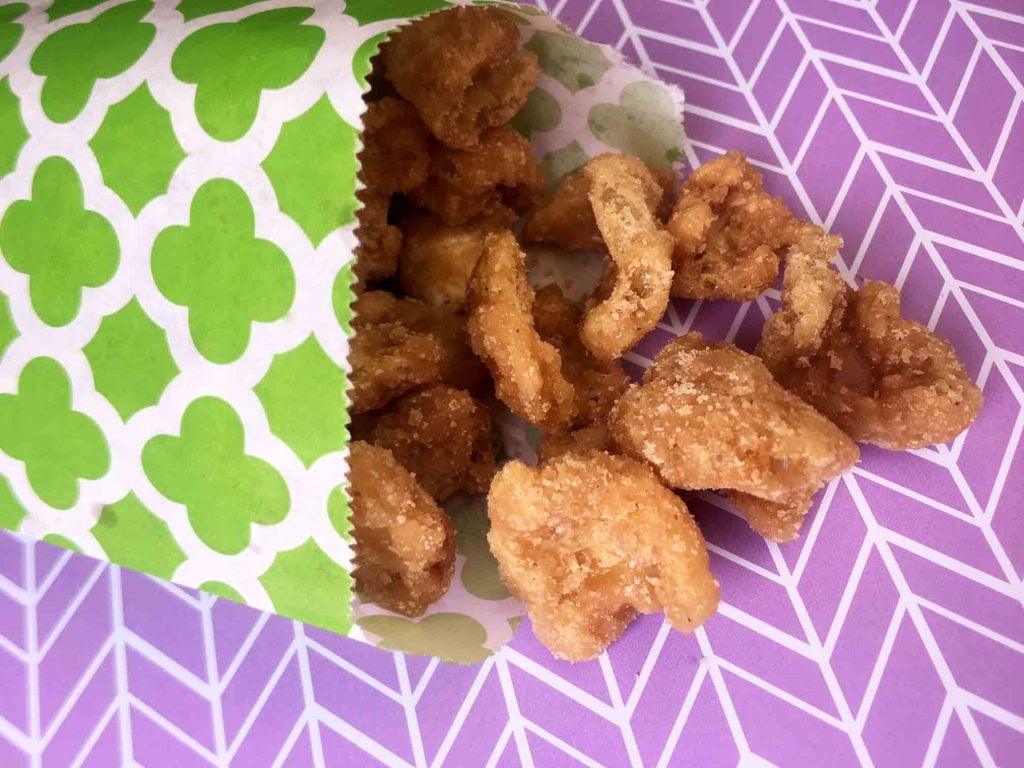 Print
Keto Kettle Corn
It might sound weird to sweeten pork rinds and eat them like kettle corn but it tastes amazing. And each serving has less than 1g net carbs.
Author: Resolution Eats
Prep Time:

5

Cook Time:

5

Total Time:

10 minutes

Yield:

7

servings

1

x
Category:

Snack

Cuisine:

American
¾ cup

butter

1 ½ cups

Confectioner's Swerve or equivalent powdered sweetener

6 teaspoons

vanilla extract

1

(3.25 oz) bag pork rinds (about

4 cups

)
Instructions
1.  Cut pork rinds into quarters so that they are in bite size pieces.  Add to a large bowl.
2.  Add the butter, sweetener and vanilla to a medium sized saucepan and cook over Medium heat until dissolved.
3.  Bring to a low boil and then lower the heat to Low and simmer for 2-3 minutes, stirring constantly.  It's easy to burn the caramel so stop as soon as it becomes a deep golden brown color.
4.  In four increments, pour the caramel sauce over the pork rinds and stir to coat.
5.  Place the pork rinds on a parchment covered cookie sheet in a single layer so that they don't clump together.  Taste for saltiness and sprinkle a little salt over the pork rinds if desired.
6.  Allow to the caramel coating to cool and harden.  Store in an airtight container.
Nutrition
Calories:

265

Fat:

25

Carbohydrates:

<1

Fiber:

0

Protein:

8
Keywords: Low Carb Kettle Corn, Keto Kettle Corn, Low Carb Caramel Corn, Keto Caramel Corn